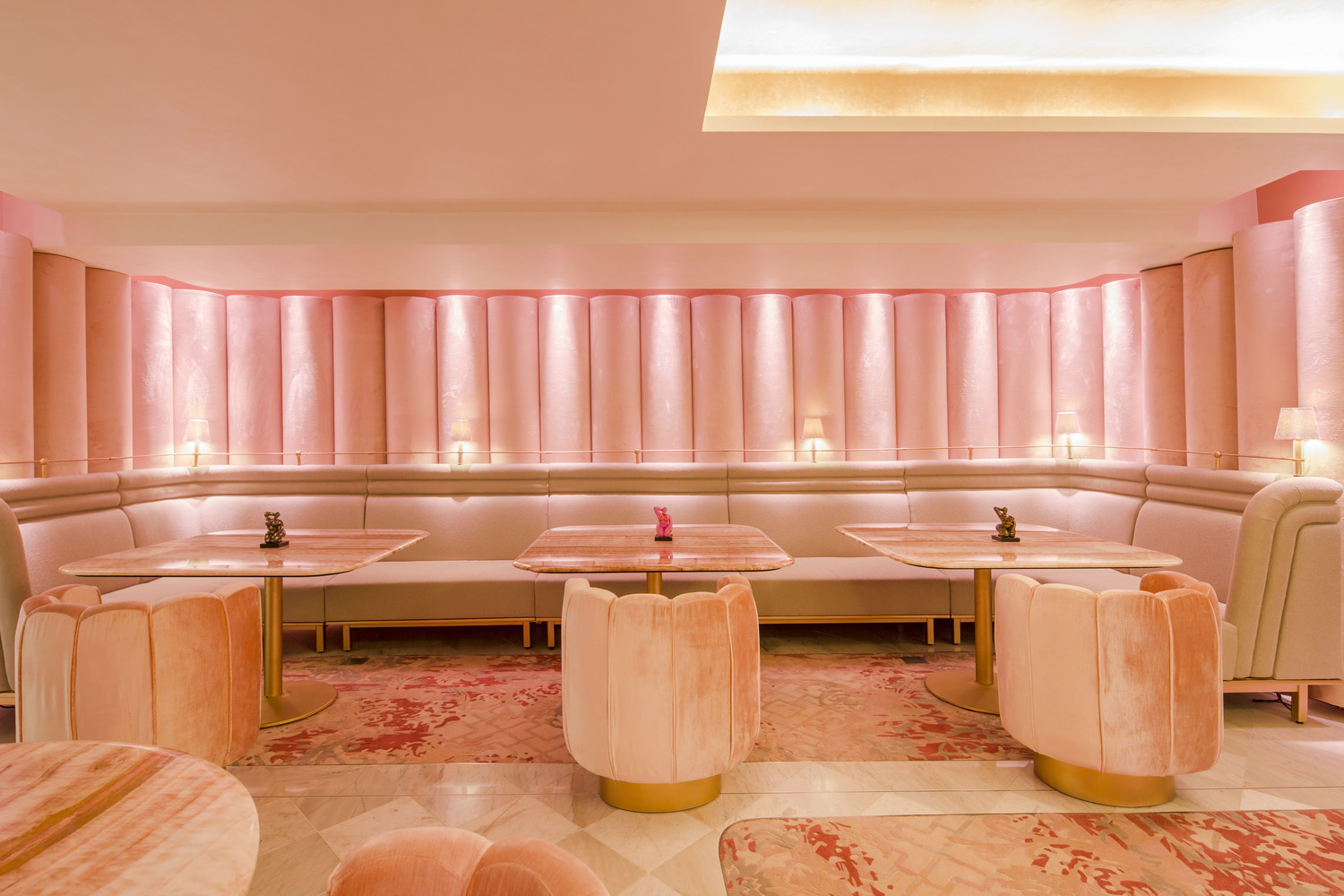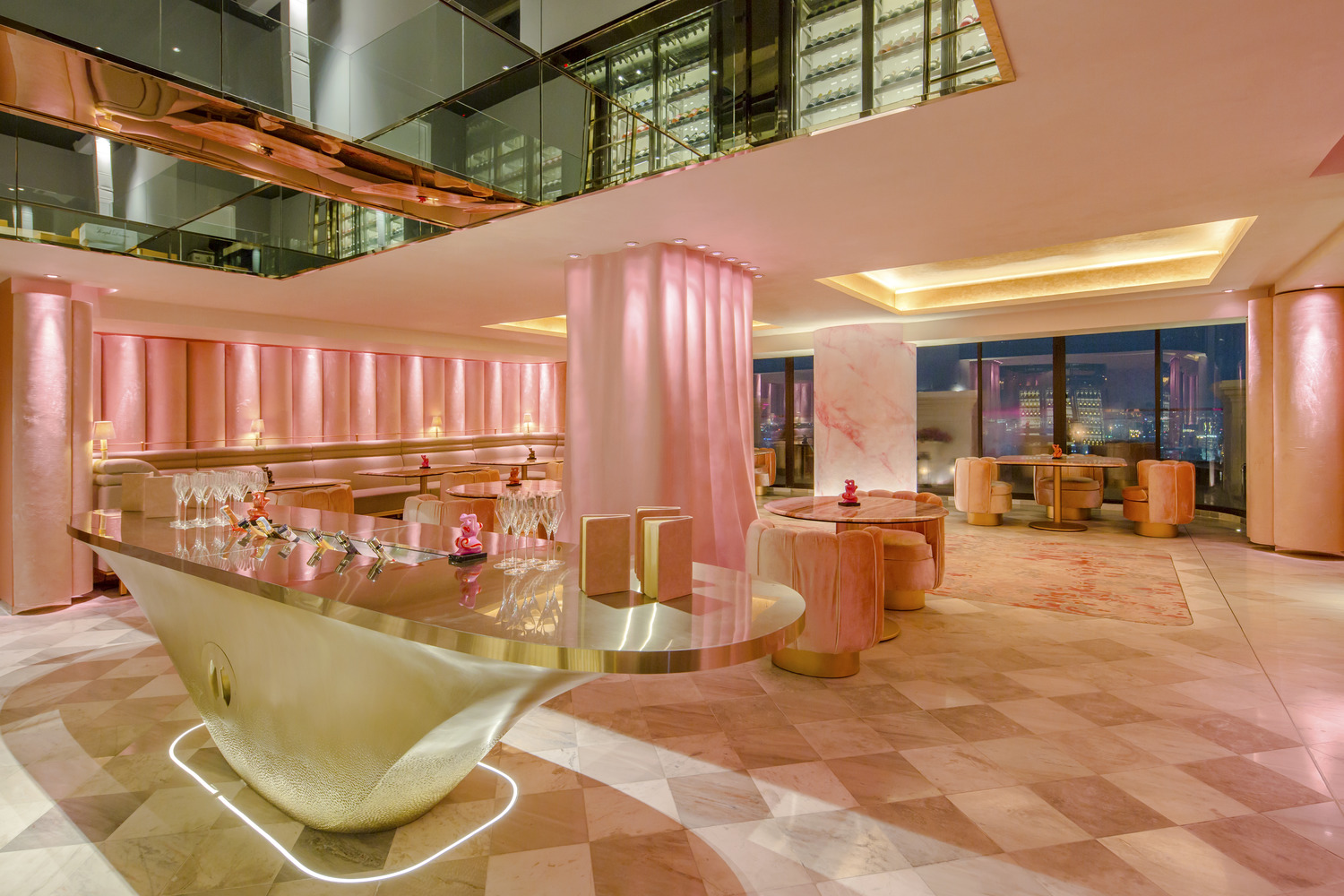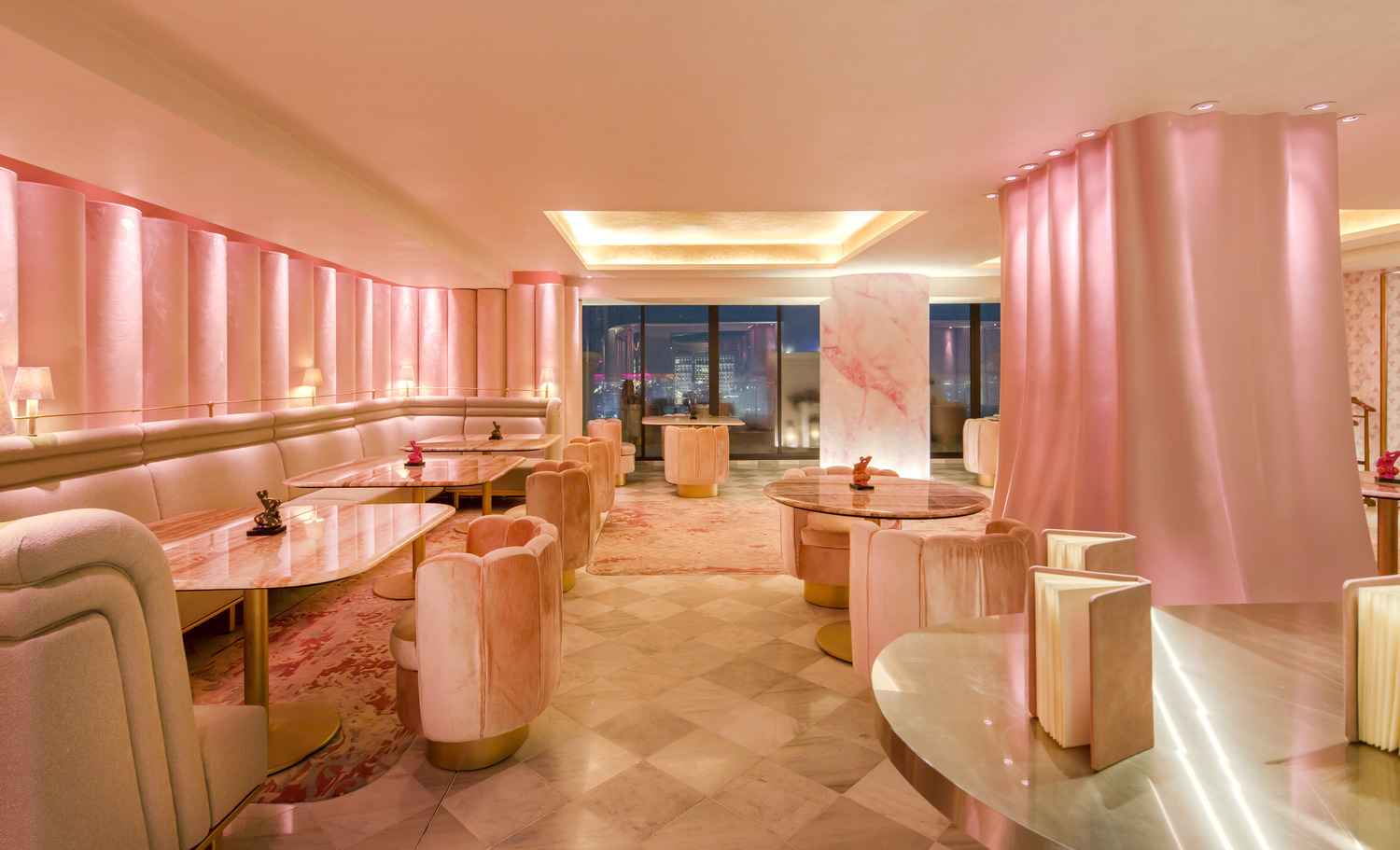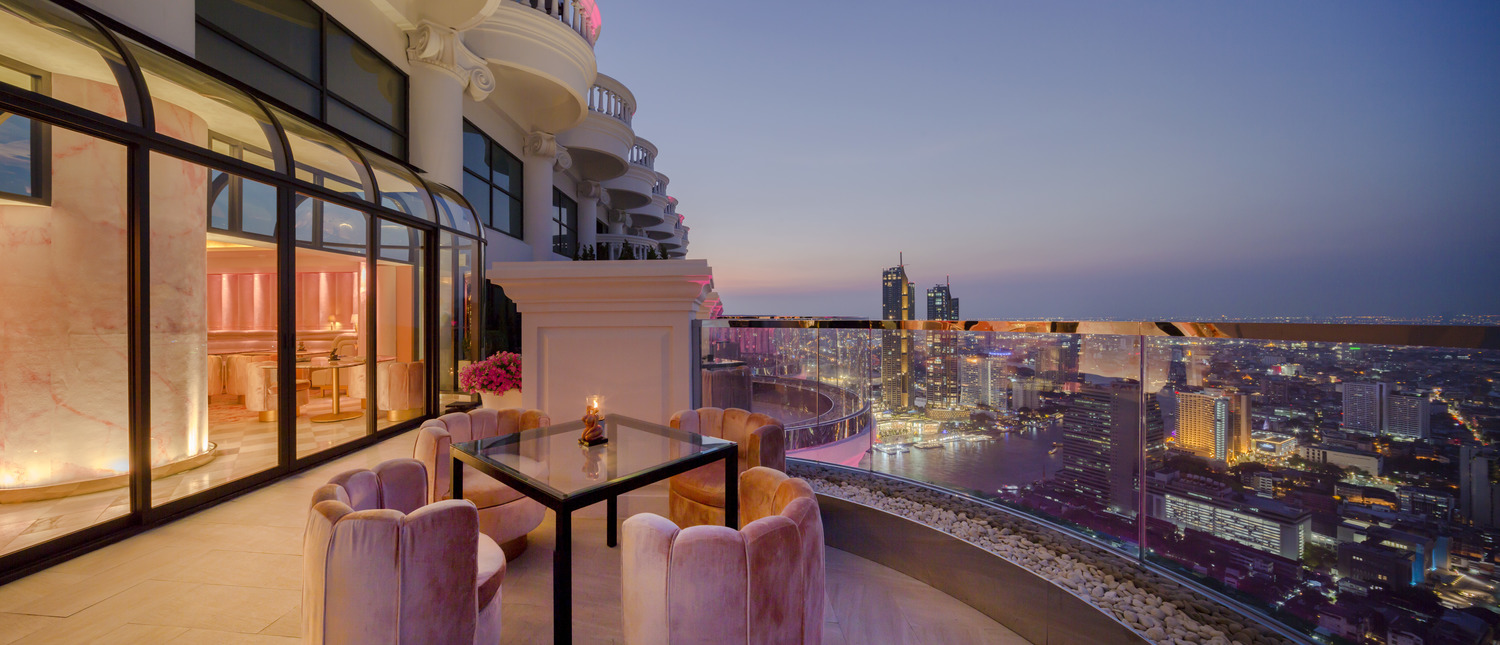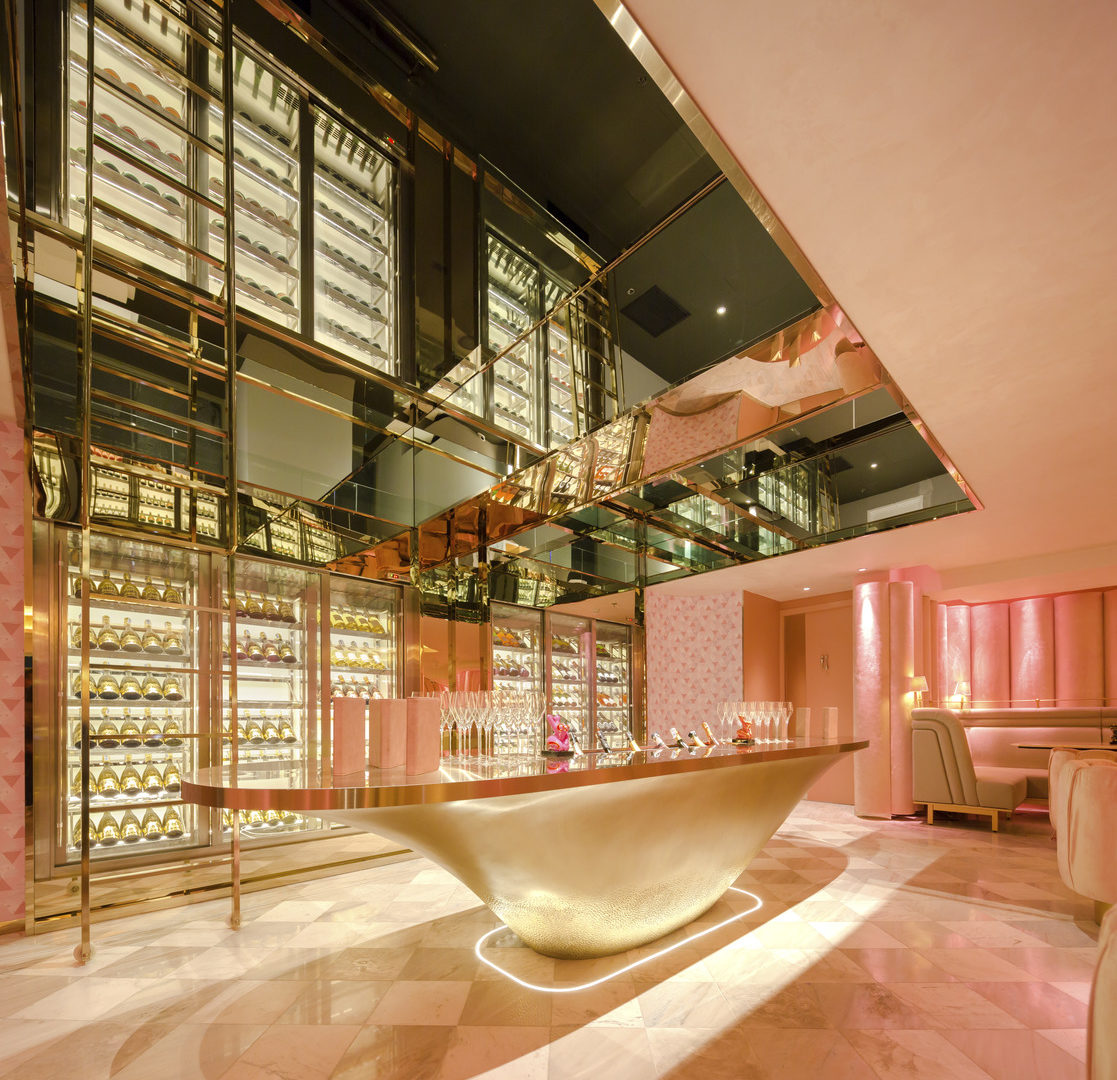 All you need is love
Pink Bar
Bubbles, love and laughter were the collective inspiration for lebua's latest luxury lounge amidst the stars.
dwp designed Pink Bar as the perfect vessel to enjoy the world's best champagnes. An intimate feminine bar with hues of pink, rose and gold. A bronze and gold champagne table, sculpted from exotic metals, is the focal point of the lounge with a double height champagne cellar.
Sensual figurines commissioned by lebua for Pink Bar enhance the sultry mood. Circular rose loungers rest on handwoven rugs that soften exotic stone floors. The room is embraced by fluted fabric walls and spiced with vibrant geometric wallpapers.
Guests venture outside through a curved glass bay window onto the spacious outdoor pink sky terrace offering panoramic views of Bangkok's vibrant cityscapes. The terrace features five private circular glass Juliet balconies for special occasions, secrets or both.
Pink Bar is feminine, exclusive, mysterious… and always fun.