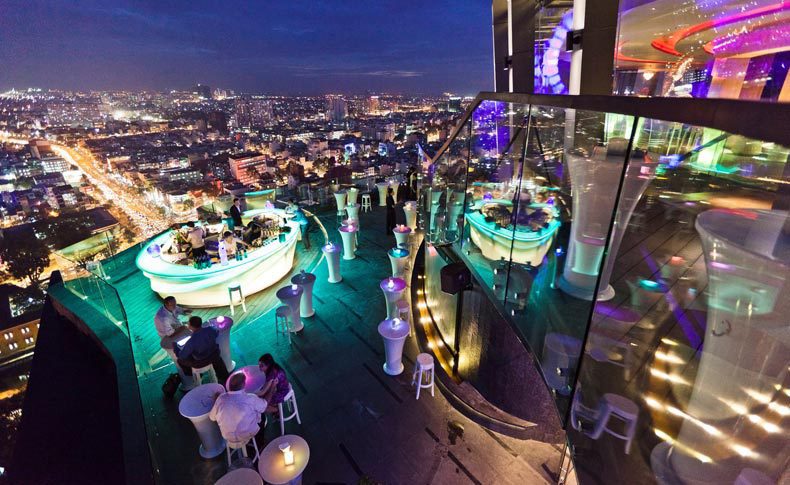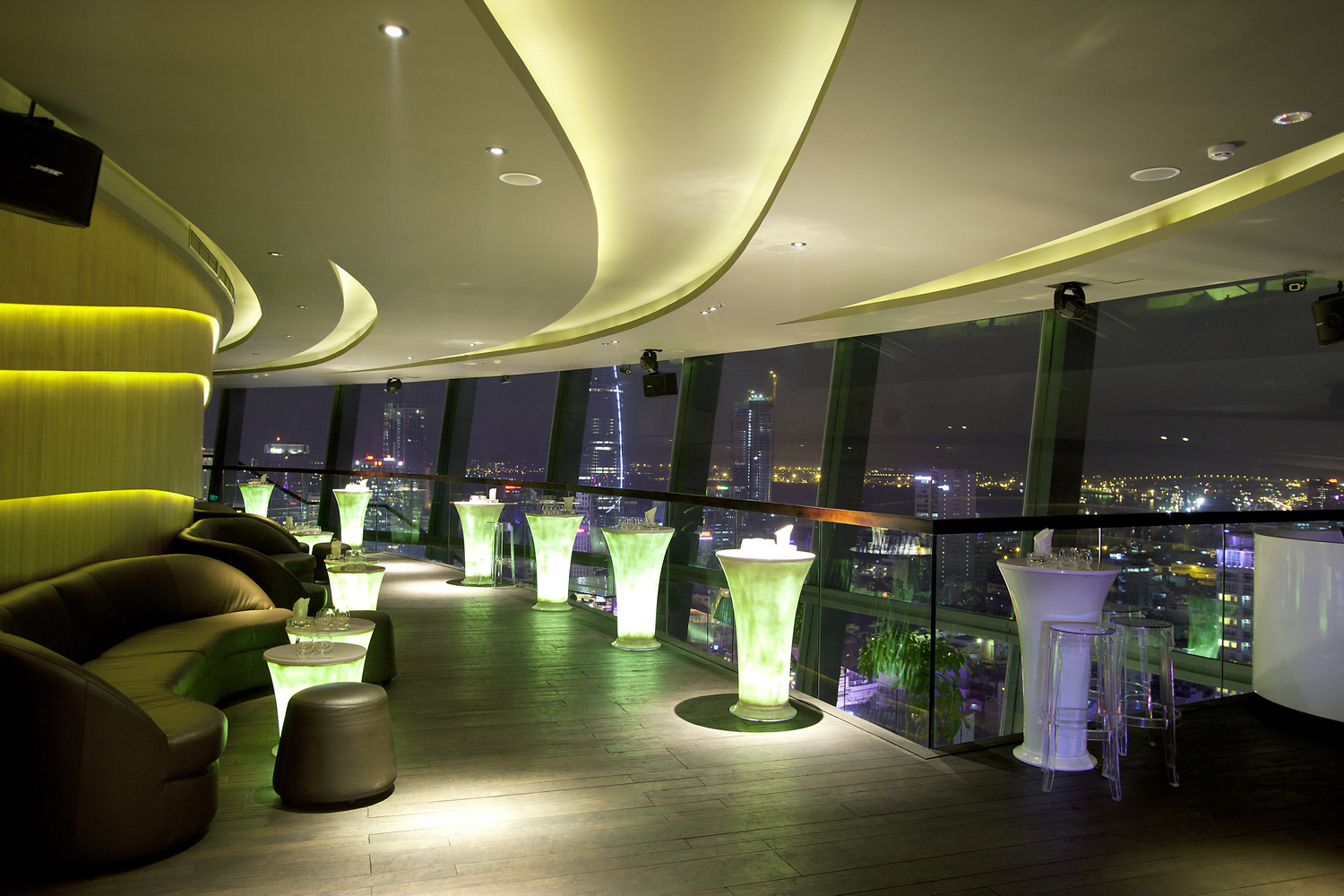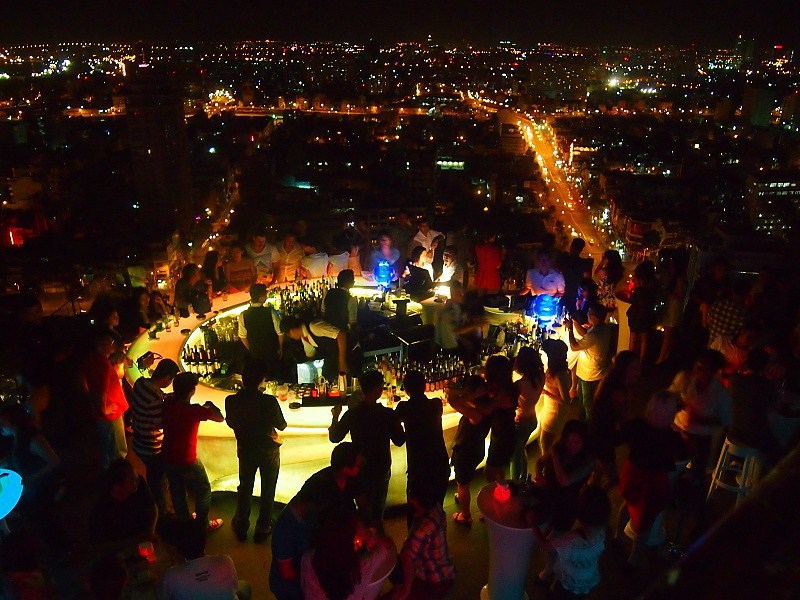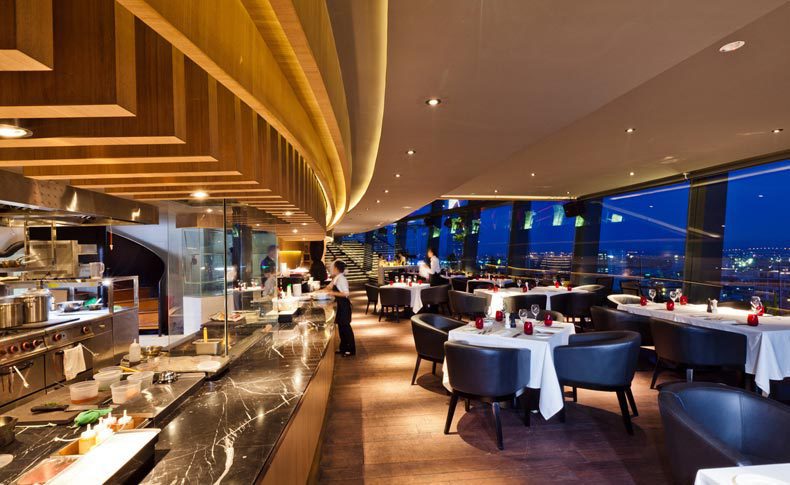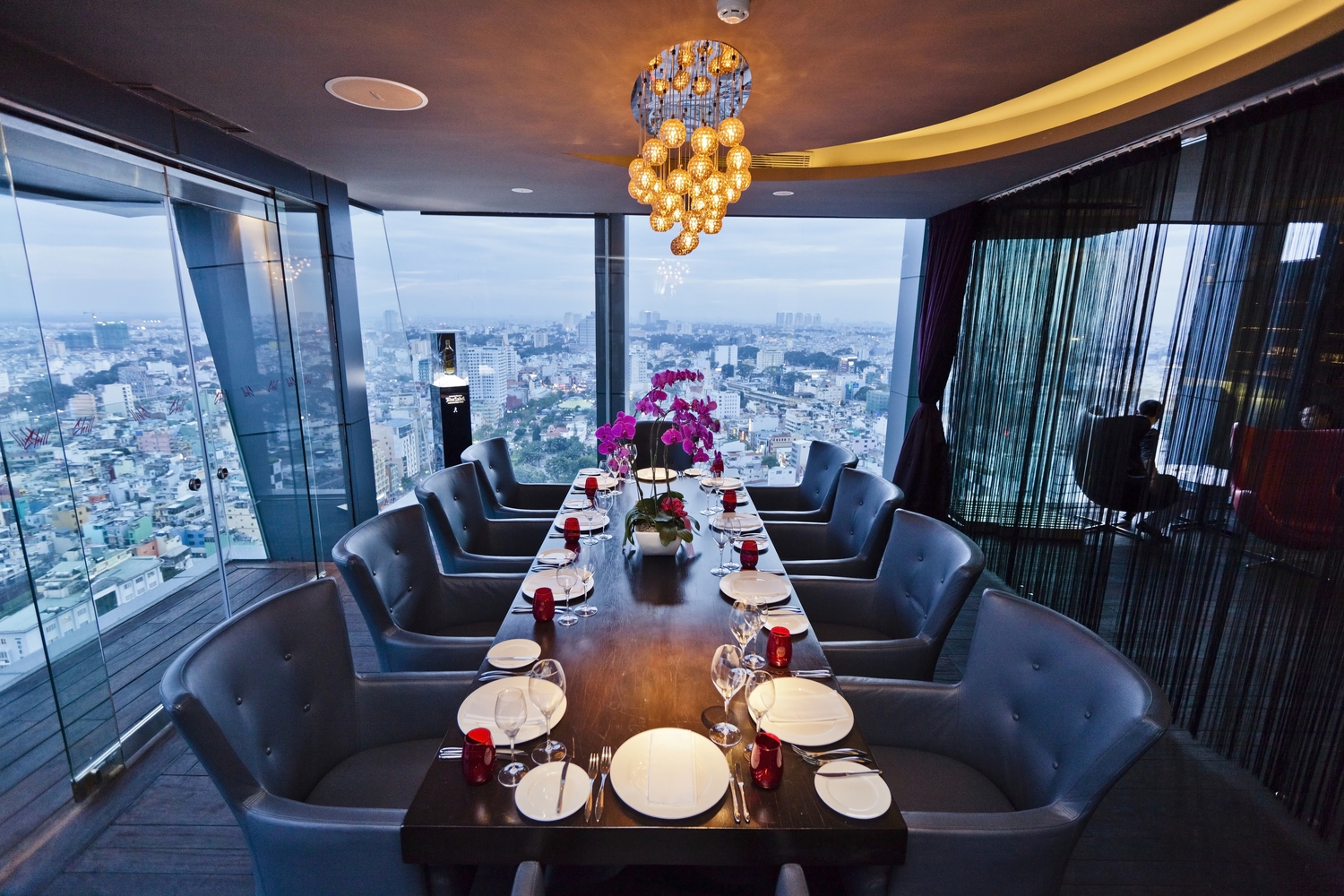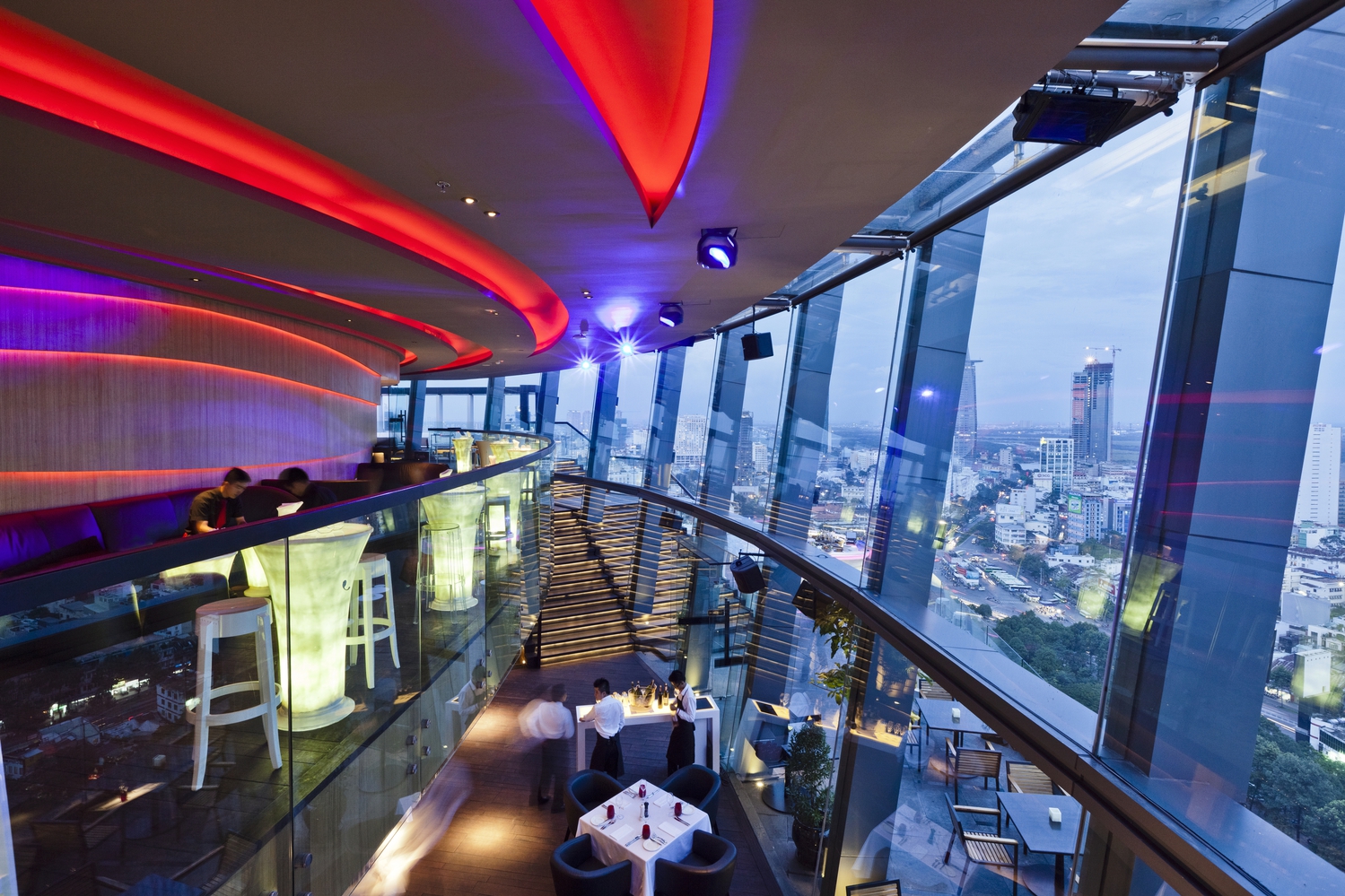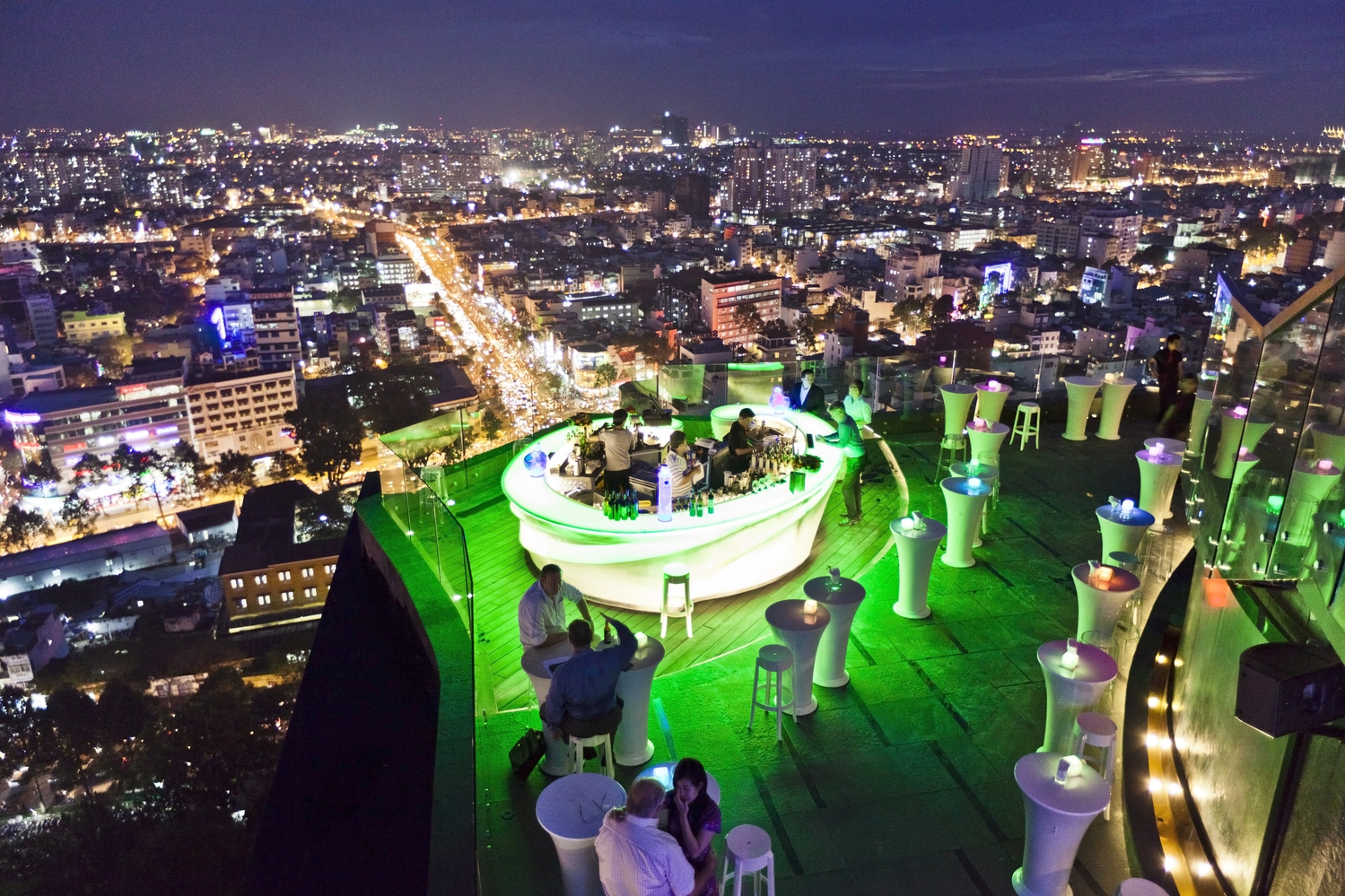 An illusion of endless space in an urban landmark
Chill Restaurant
Crowning Saigon's AB Tower, Chill Restaurant's two levels create an illusion of endless space.
The outdoor cigar lounge, self-illuminating spiral sky bar and VIP room with panoramic city views, are linked by a statement staircase.
Perched on the 25th floor of an office building, dwp's curvaceous, contemporary design captures urban drama in an über cool landmark.