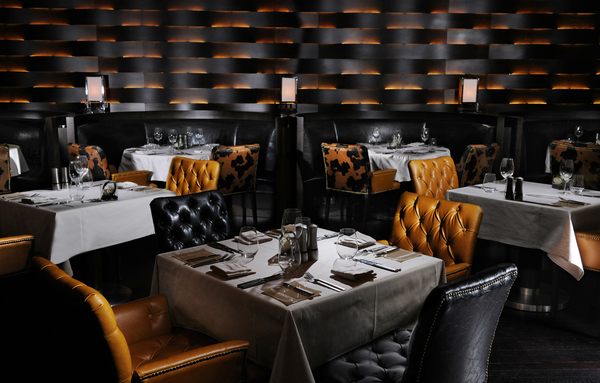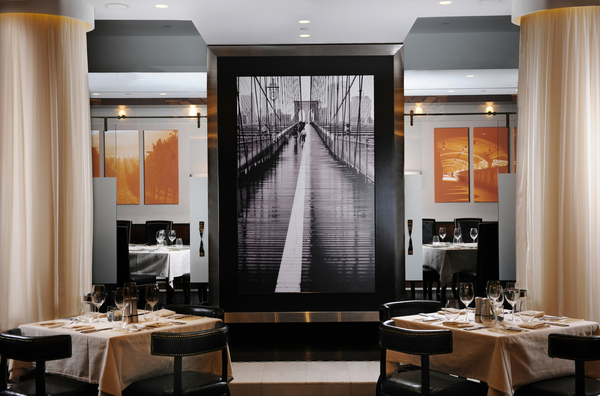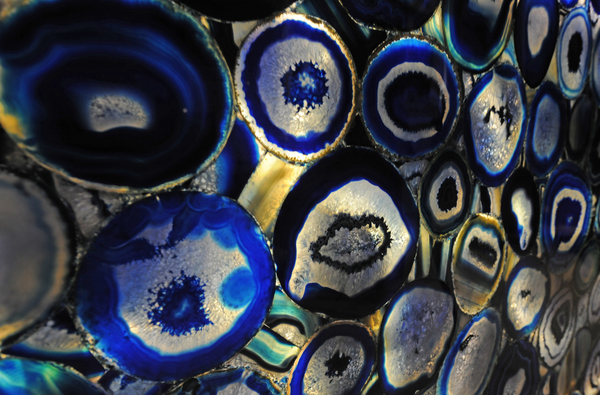 Wining & dining with panache
The Rib Room, Jumeirah Emirates Towers
The Rib Room is a Manhattan-inspired bar and restaurant, in the Jumeirah Emirates Towers Hotel, in the heart of Dubai's financial district.
With big city business as the theme; dwp gave new life to the existing restaurant by adding a vintage inspired edge. Customers enjoy the timeless atmosphere under bespoke 1930s New York style pendant lanterns. The furniture and finishes include comfortable rounded booths, rich dark timber and dark leather; chosen to allude to an old style steakhouse.
Intimacy is a key feature of the restaurant. Diners and party goers can have additional privacy as the restaurant can also be seamlessly partitioned.