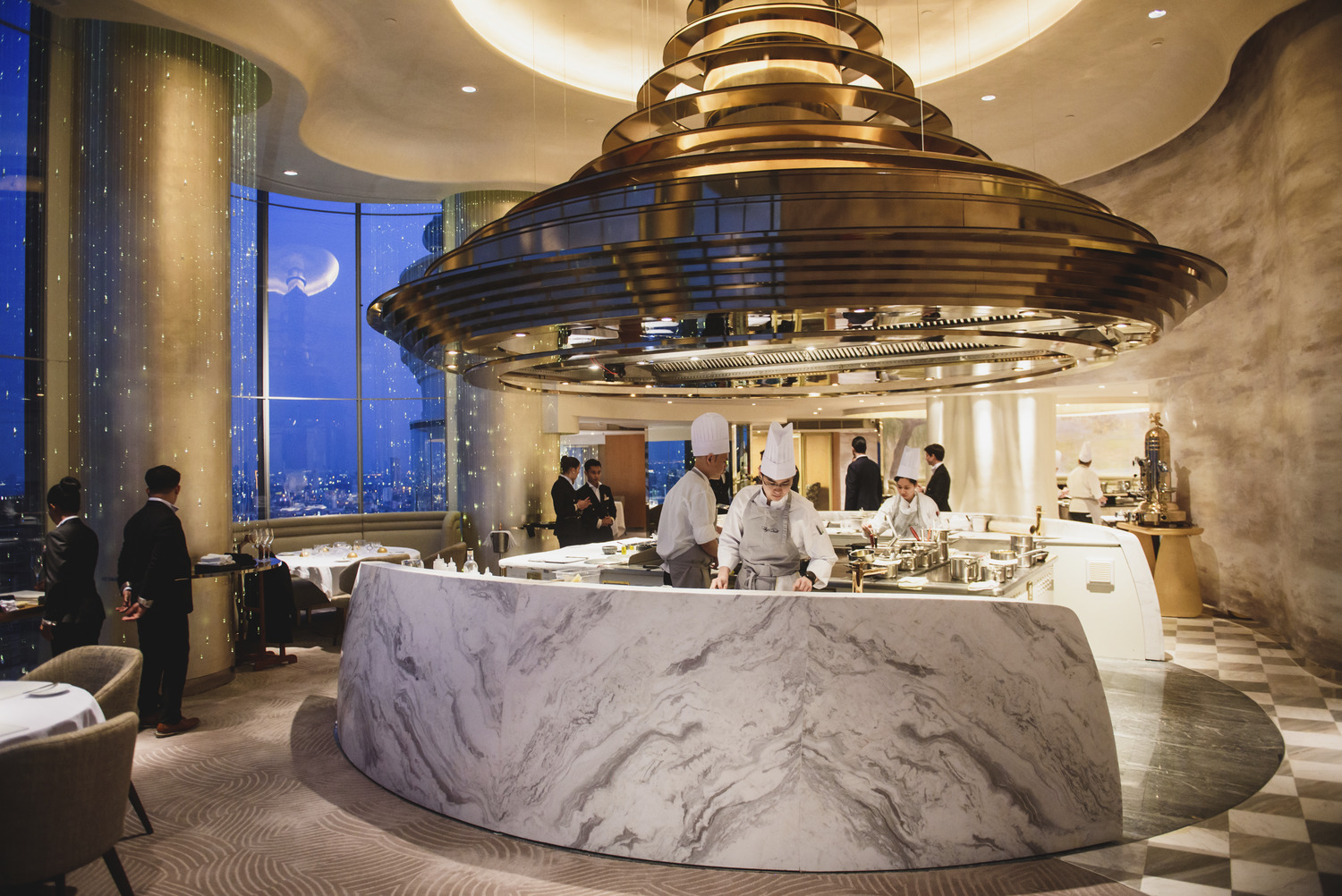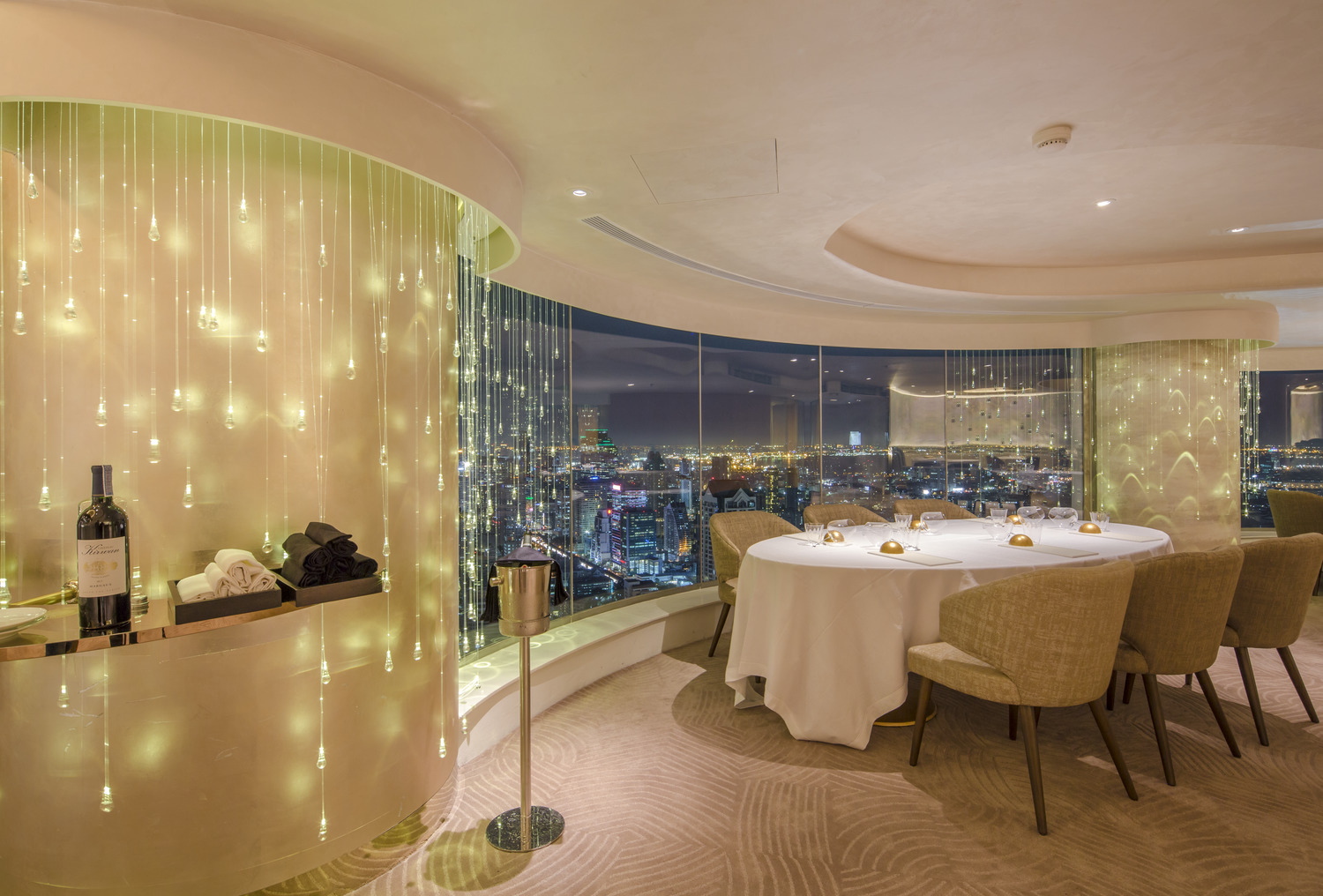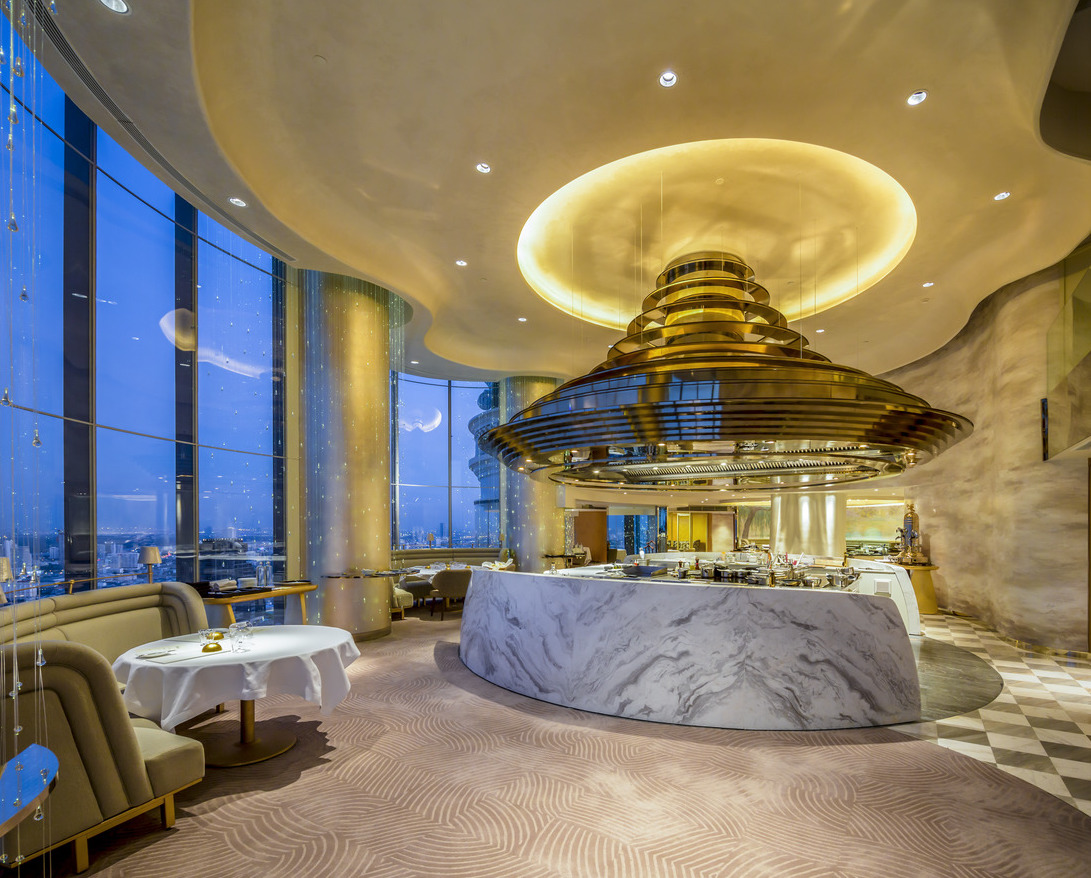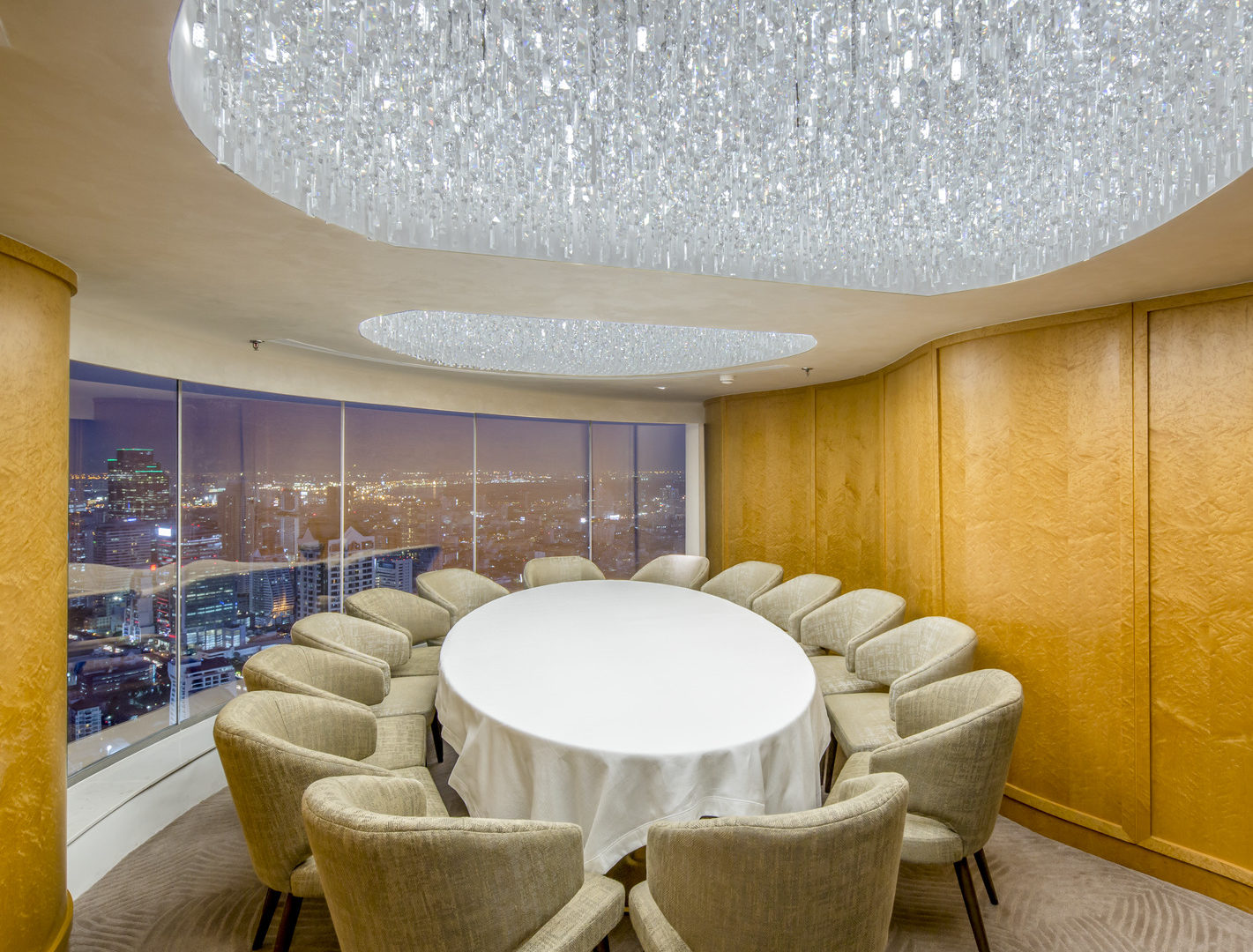 The art of fine dining reaches new heights
Chef's Table
Move over Hong Kong and Singapore, Bangkok has a new fine dining offering. Chef's Table places the art of cooking at the very heart of the sumptuous dining experience some 61 floors above the Thai capital's streets with panoramic views through its floor to ceiling windows.
Double leaf burl hand-polished veneer doors are the entry point into the dramatic double height restaurant. The room features hand-tufted broadloom carpets in creme, hand-painted gilded wallpaper and rich veneer. The ethereal atmosphere is completed by a large curved mural recreating Monet's magical watercolour 'Lilies of Giverny'.
Circular glazed bay windows allow the panoramic Bangkok skyline to flood in as, central to the space and concept – the actual Chef's Table – a Molteni Stove in cream and brass, glows. The table is wrapped by crescent counters carved from Carrara marble. dwp's design celebrates the art of creation; moving far beyond the concept of an 'open kitchen'. As one of the few open kitchen concepts to be actually located in the center of the dining room, guests are not only treated to the culinary magic of Michelin Chef Vincent Thierry, but chances are they will be greeted by him as they walk in.