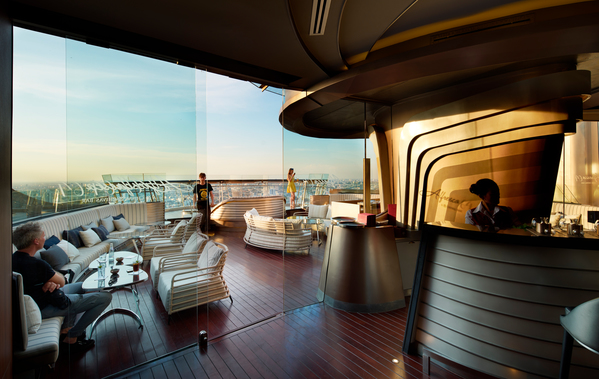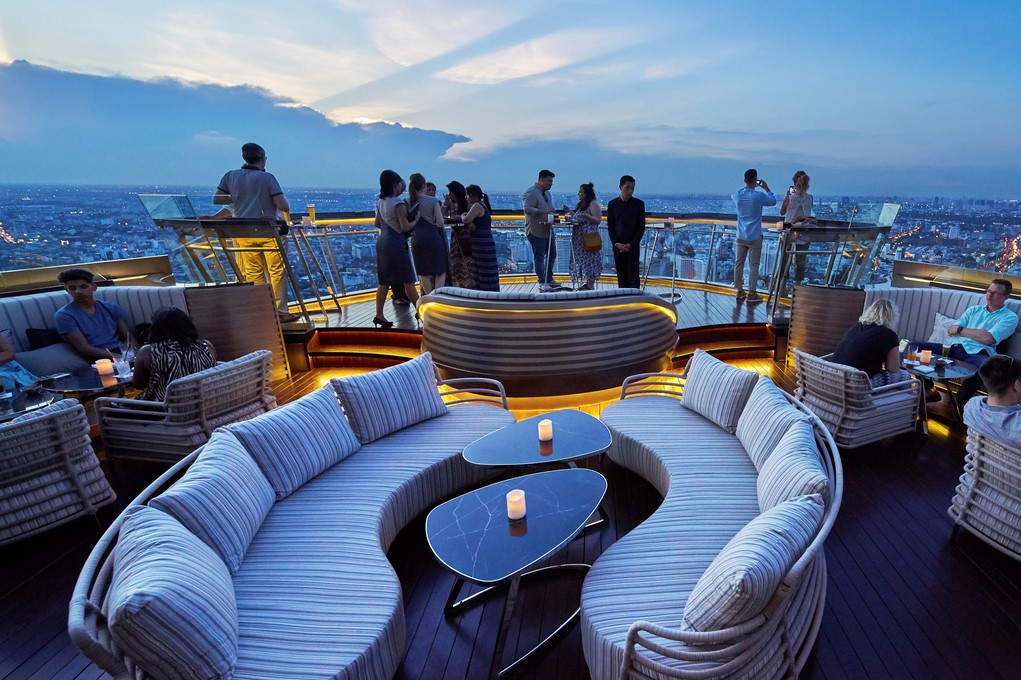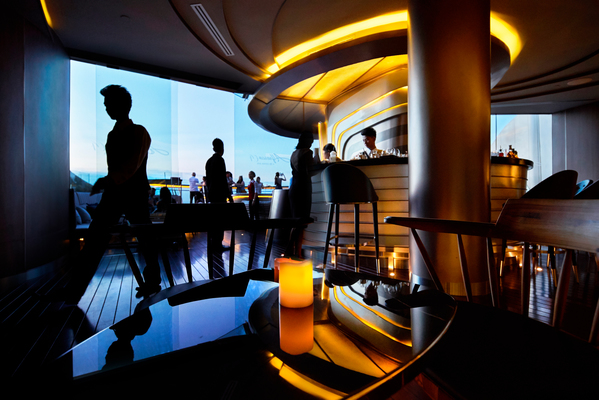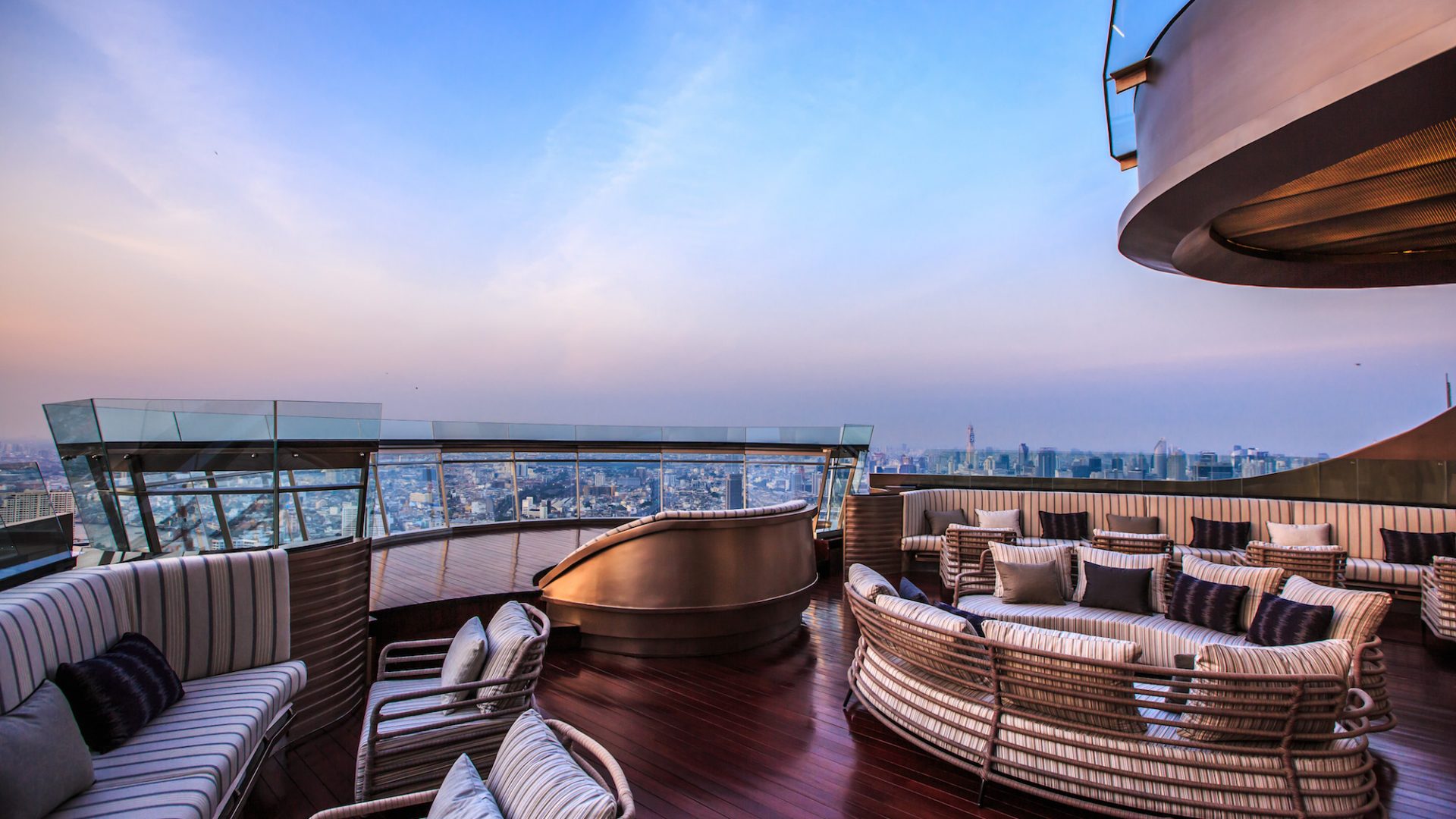 Sailing high above the city
Alfresco 64 Whiskey Bar
Alfresco 64, Chivas Bar, on the 64th floor of the Tower Club at Lebua, is the highest outdoor whiskey bar in the world. Whiskey connoisseurs and novices alike and can enjoy the ultimate whisky drinking experience while soaking in magnificent views of Bangkok's city skyline and the Chao Phraya River.
Sleek nautical lines and the iconic luxury of super yachts were dwp's inspiration for Al Fresco 64. The benchmark design required three zones: an indoor area, with lacquered rosewood flooring and sunken seating, allowing guests to sink into the refined luxury of a yacht lounge and bridge. Meticulously crafted from curved wood and accentuated with silver, the bar counter is an outstanding focal point that mirrors dynamic maritime lines while showcasing Bangkok's best views.
The second zone is a VIP lounge for special events and tastings. And the piece-de-resistance feature, for which the bar is named, is the outdoor area. With teak wood floors it extends out over the side of the building like the prow of a super yacht. A glass balcony offers unobstructed views making Al Fresco 64, literally and figuratively, one of the top bars in Thailand.