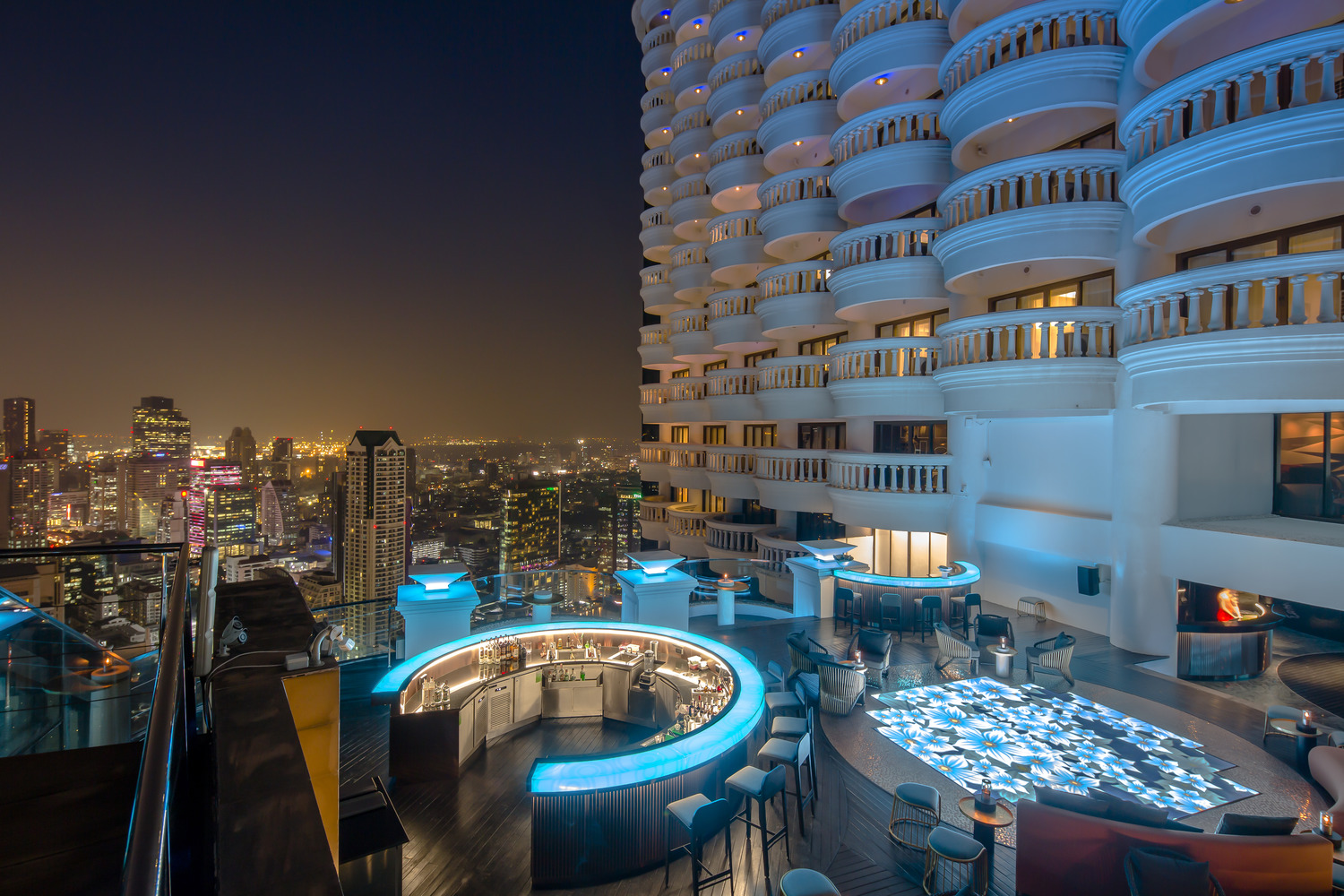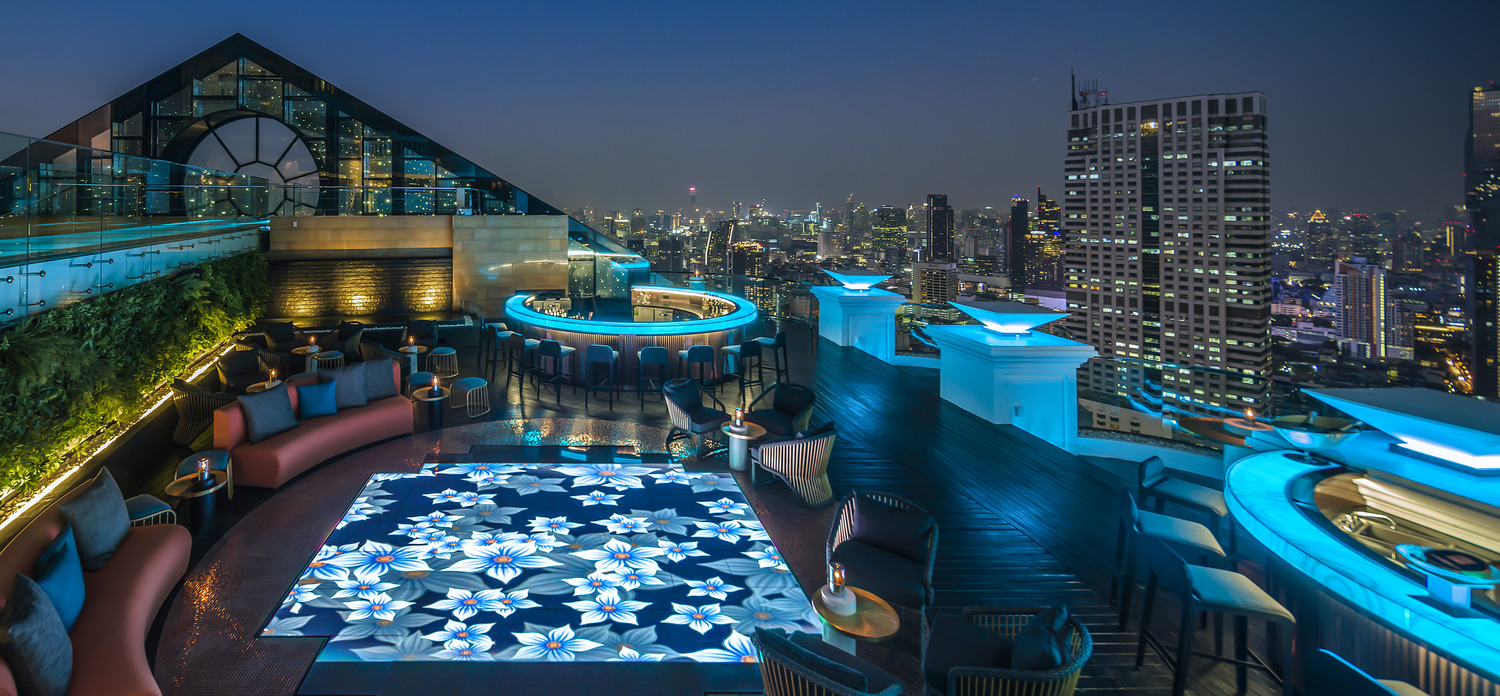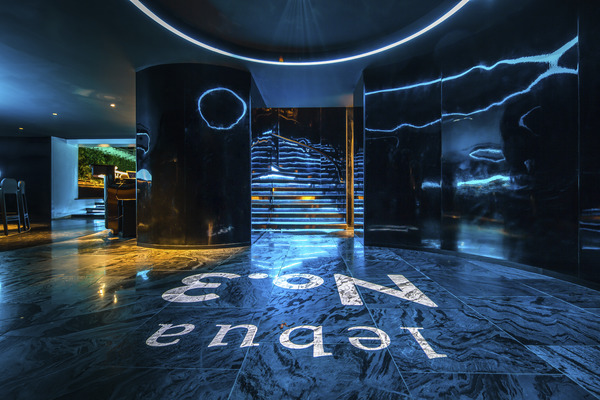 Unforgettable experience in the clouds
lebua No.3
Lebua No.3, the world's tallest gin, caviar & vodka bar is the newest addition to the dwp-designed all-star line-up of unmissable Thai experiences at Lebua.
Accessorised in laser blue, piano black and rich copper, the high-tech venue offers dance-stopping views of the city skyline and the Chao Phraya River with cocktails at one of three circular bars.
Guests arrive at the first circular bar and DJ booth via a black marble spiral staircase then move outside to the terrace where there are two further bars. The design plays with light, space and sound to create an experience that challenges the senses.  
The blue lighting was a collaborative effort with a lighting designer. Coupled with the world's first external digital dance floor which plays moving graphics to the music, Lebua bar no.3 is something you have never seen before.