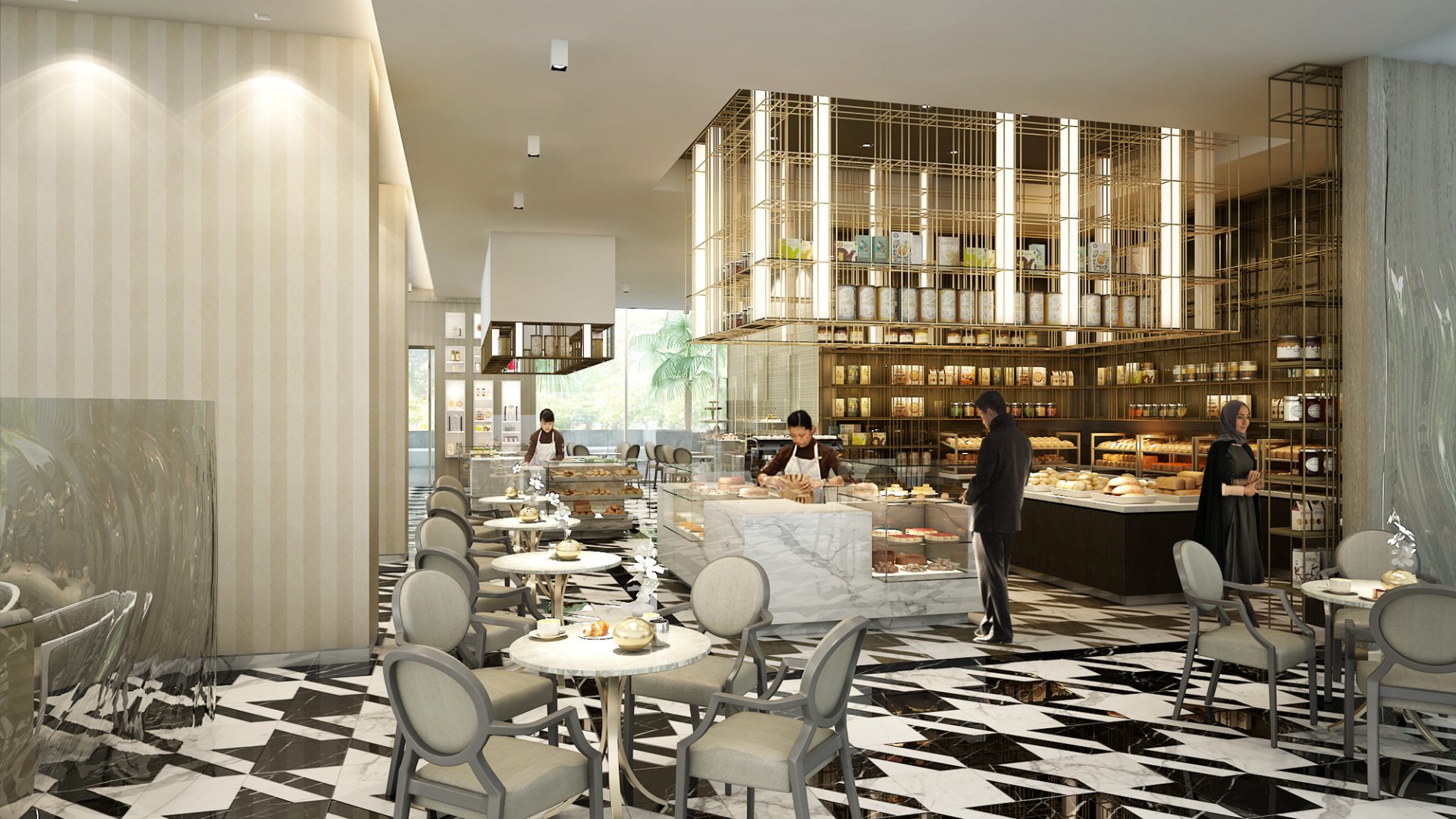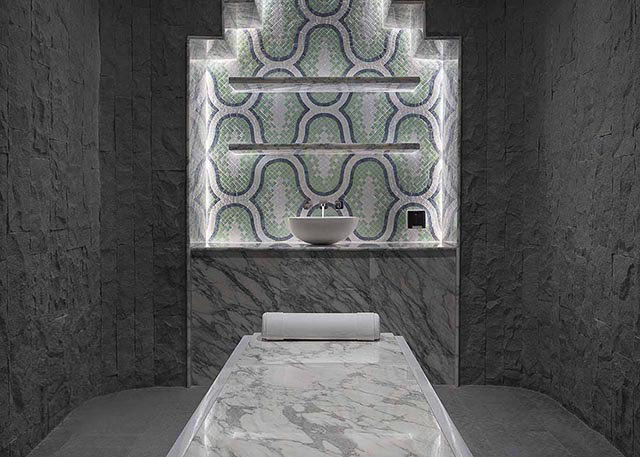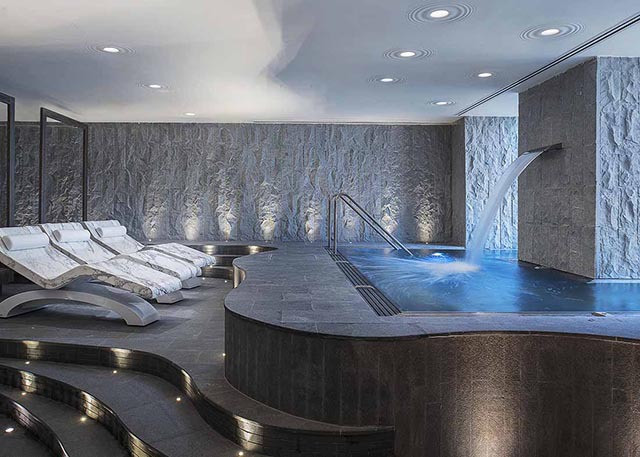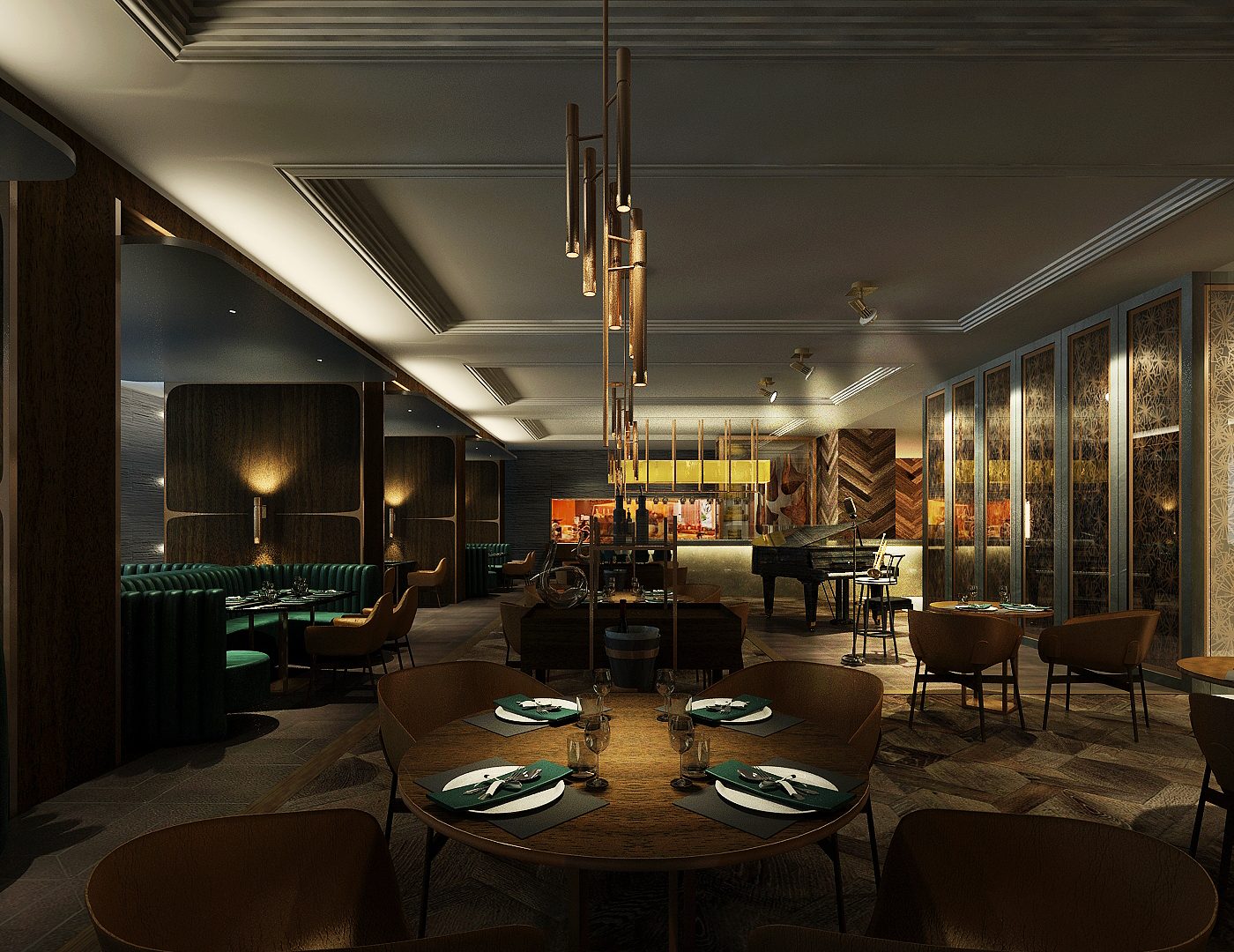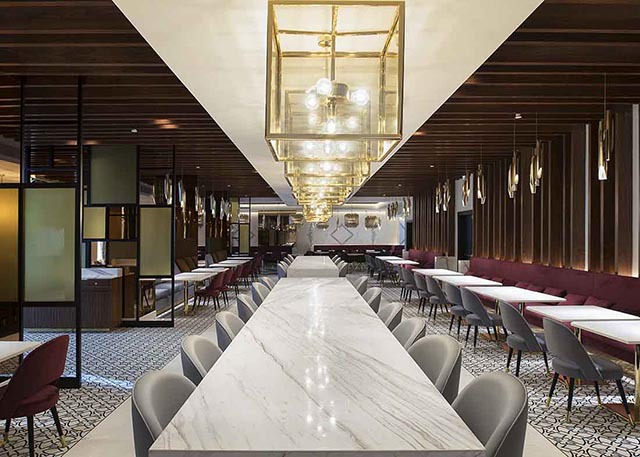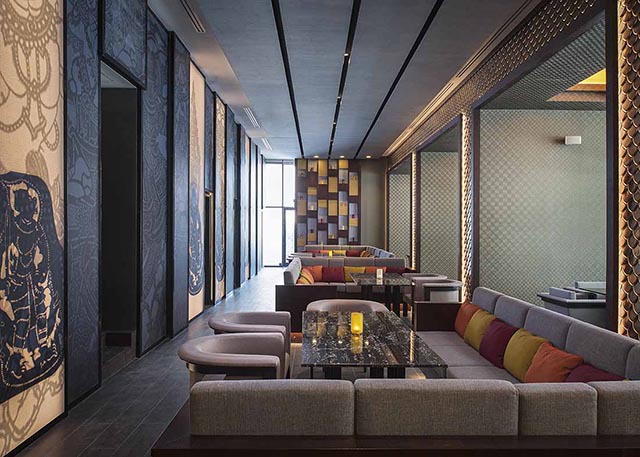 Contemporary glamour with elegant light and shade
Centara Grand Doha
Four stylish food and beverage outlets at The Centara Grand Doha, Centara's flagship in the Middle East, befitting both the brand's Thai heart and also its location in the prestigious West Bay complex.
dwp's theme and design inspiration was to create Thai elements with a chic modern ambience. In the Gourmet Café an elegantly feminine décor; Suanbua Thai Restaurant has design flavours of Centara group's Thai heritage with a modern twist and a play of light and shadow. The Clubhouse depicts a modern Thai journey, with rich and elegant materials and a signature wall of refined Thai fabric. Finally, a specialty restaurant created with fine examples of contemporary craftsmanship with graphic animal patterns and enticing textures
Each outlet possesses a reassuringly elegant and luxurious look and feel with harmony, light and shade for balance.