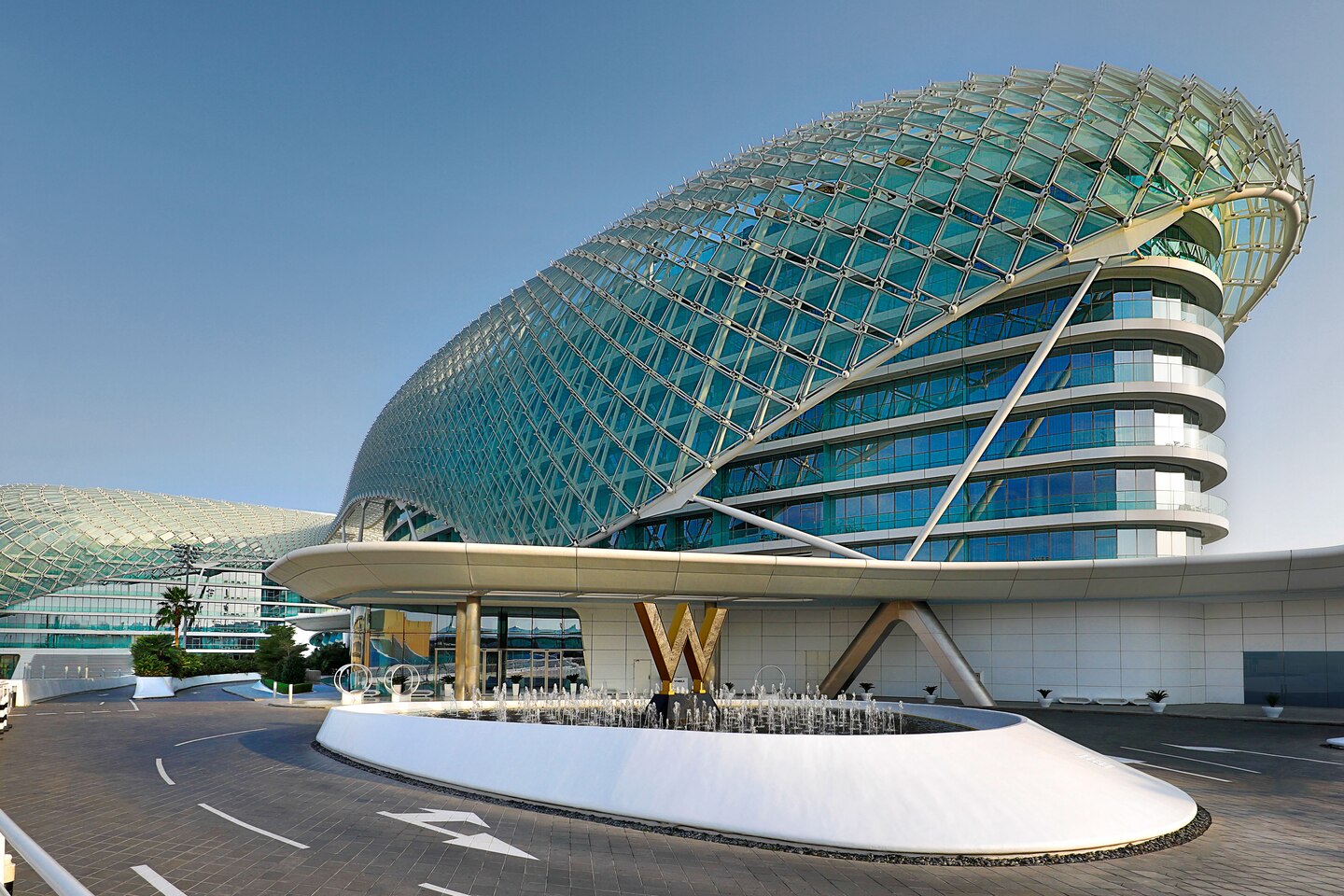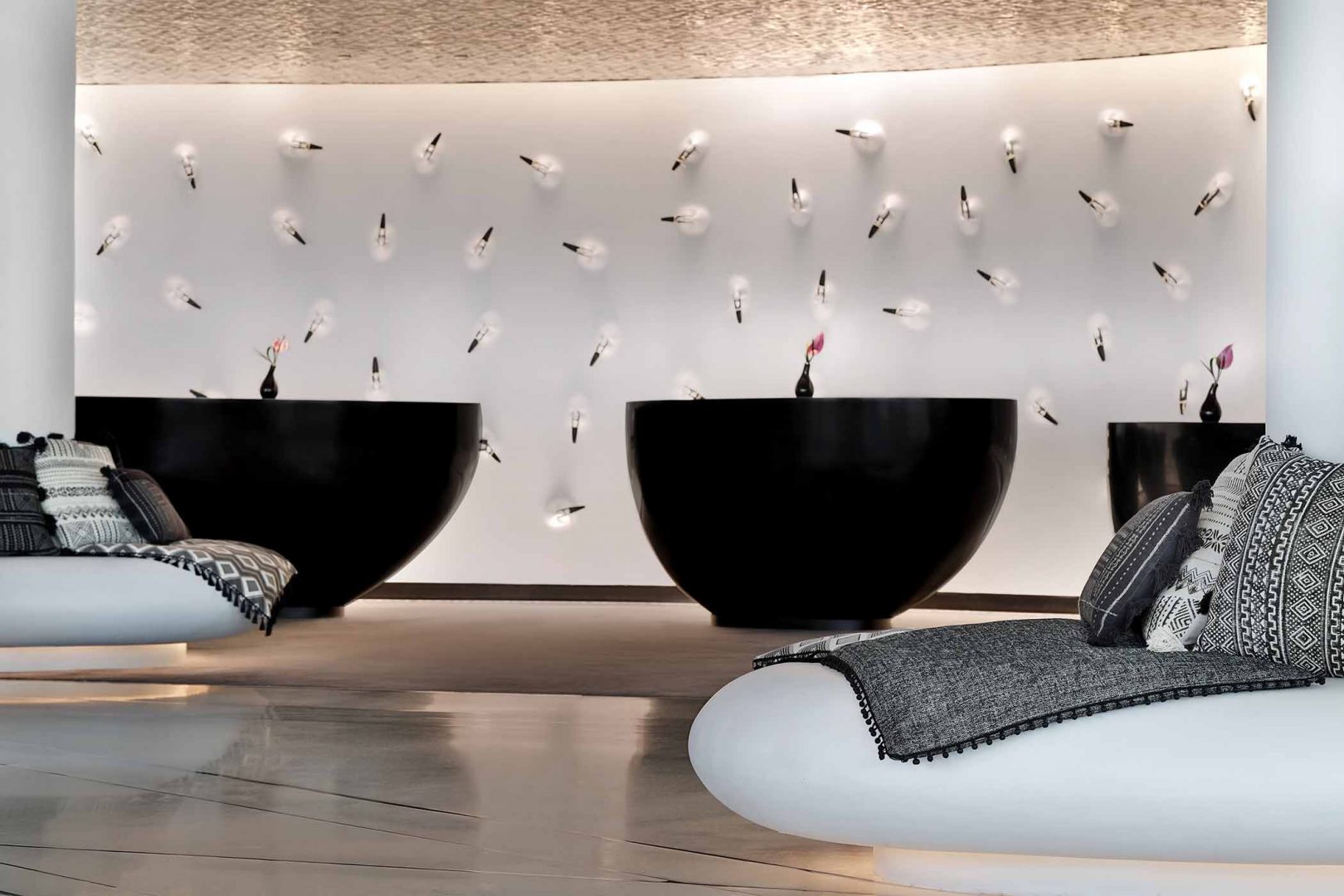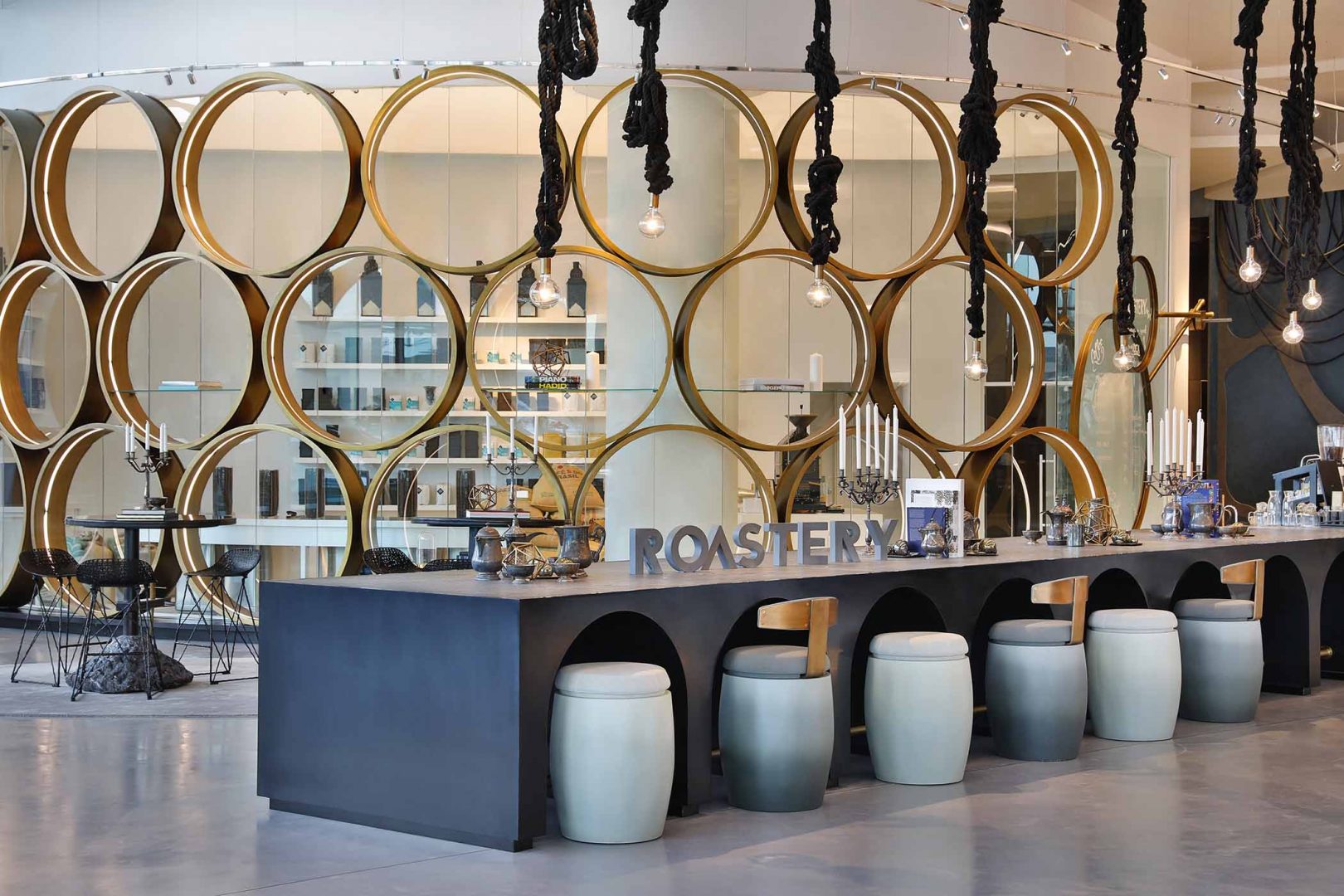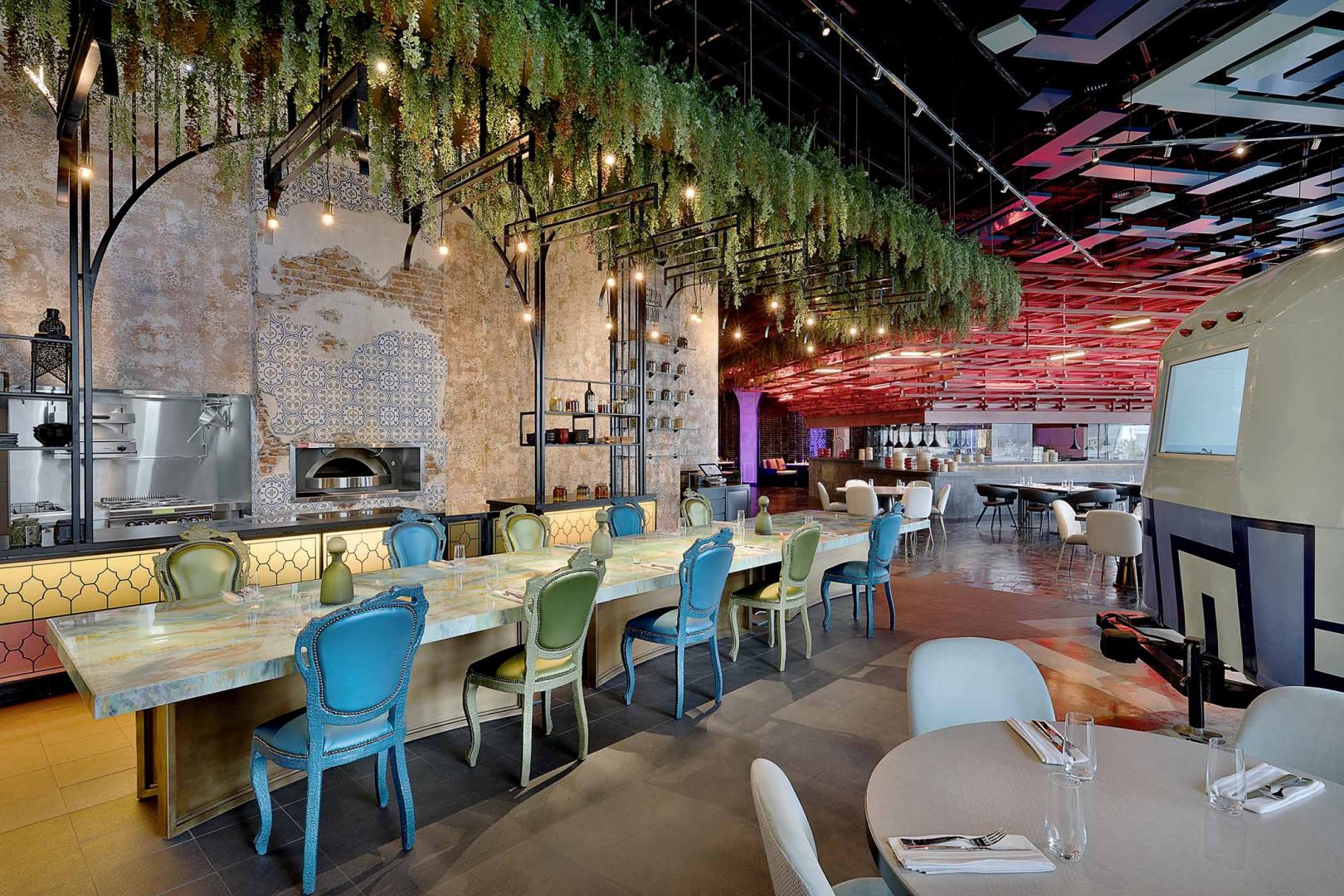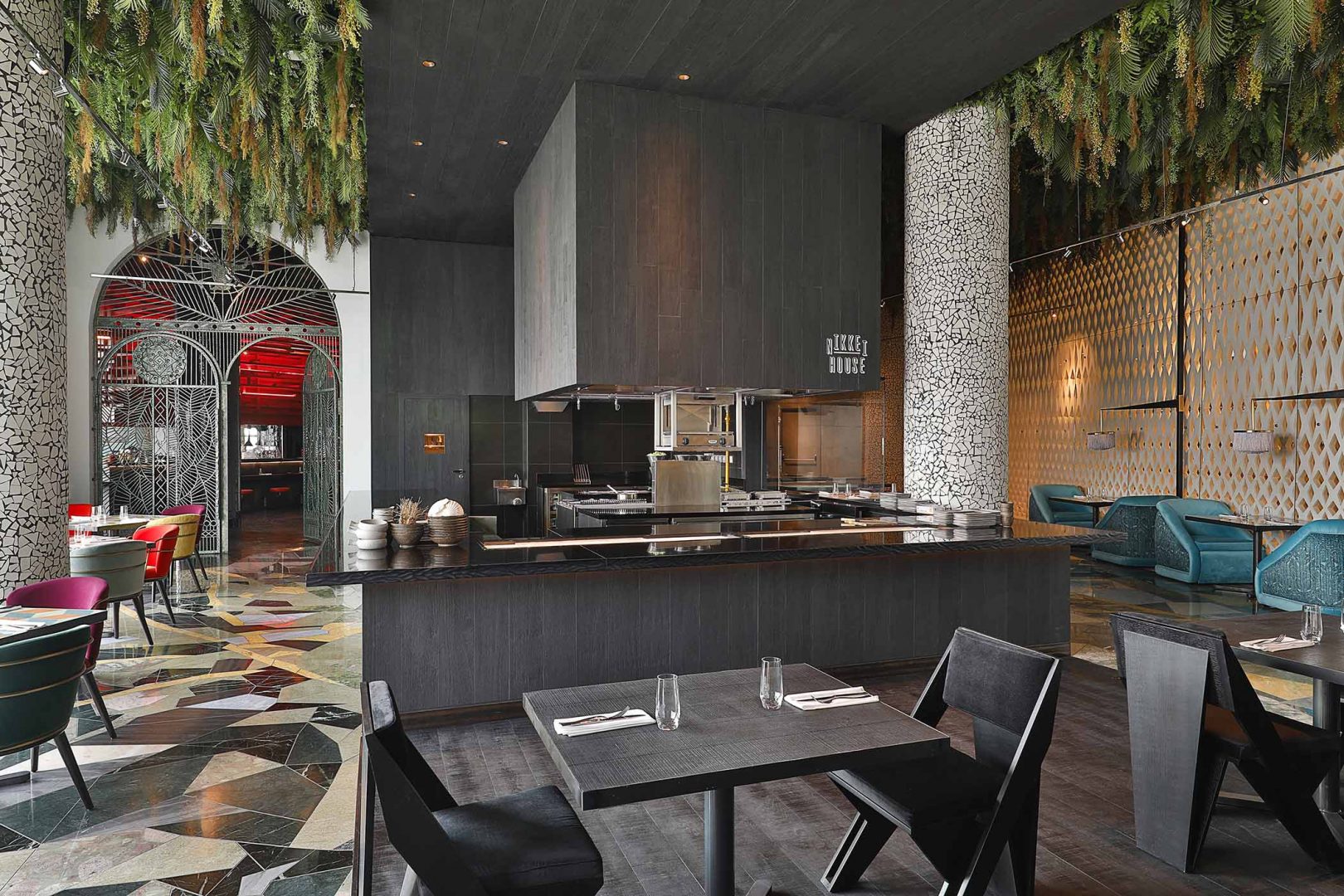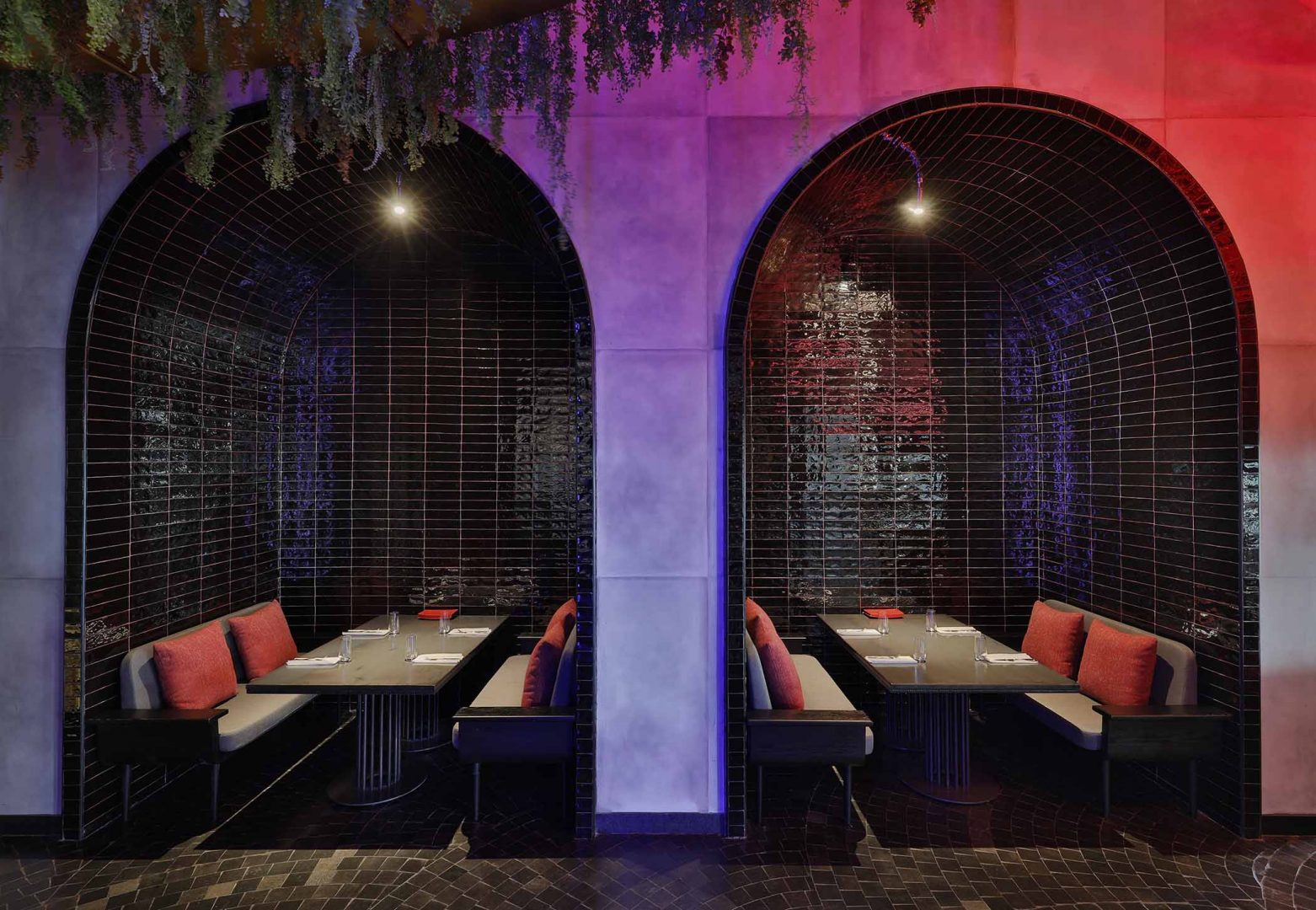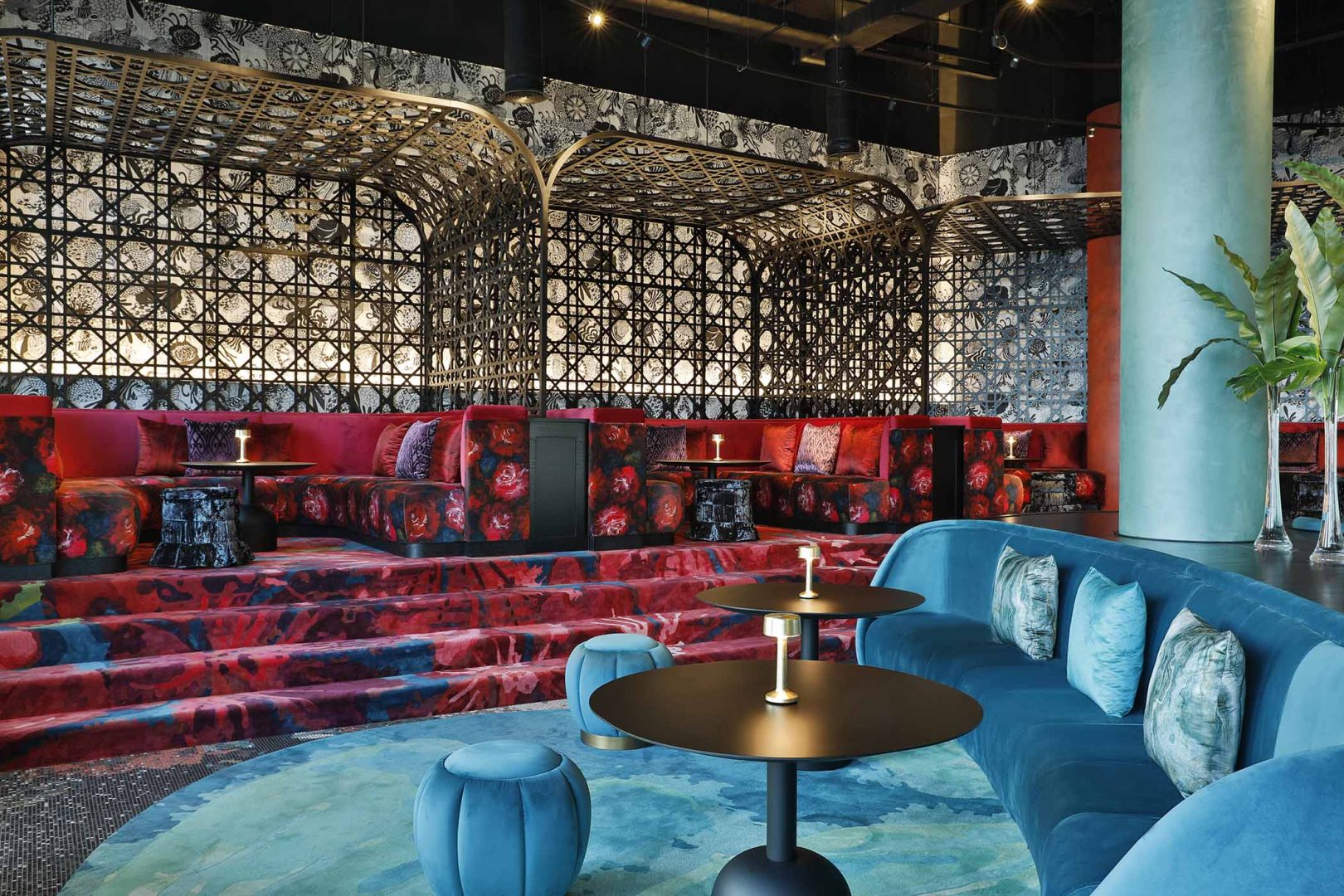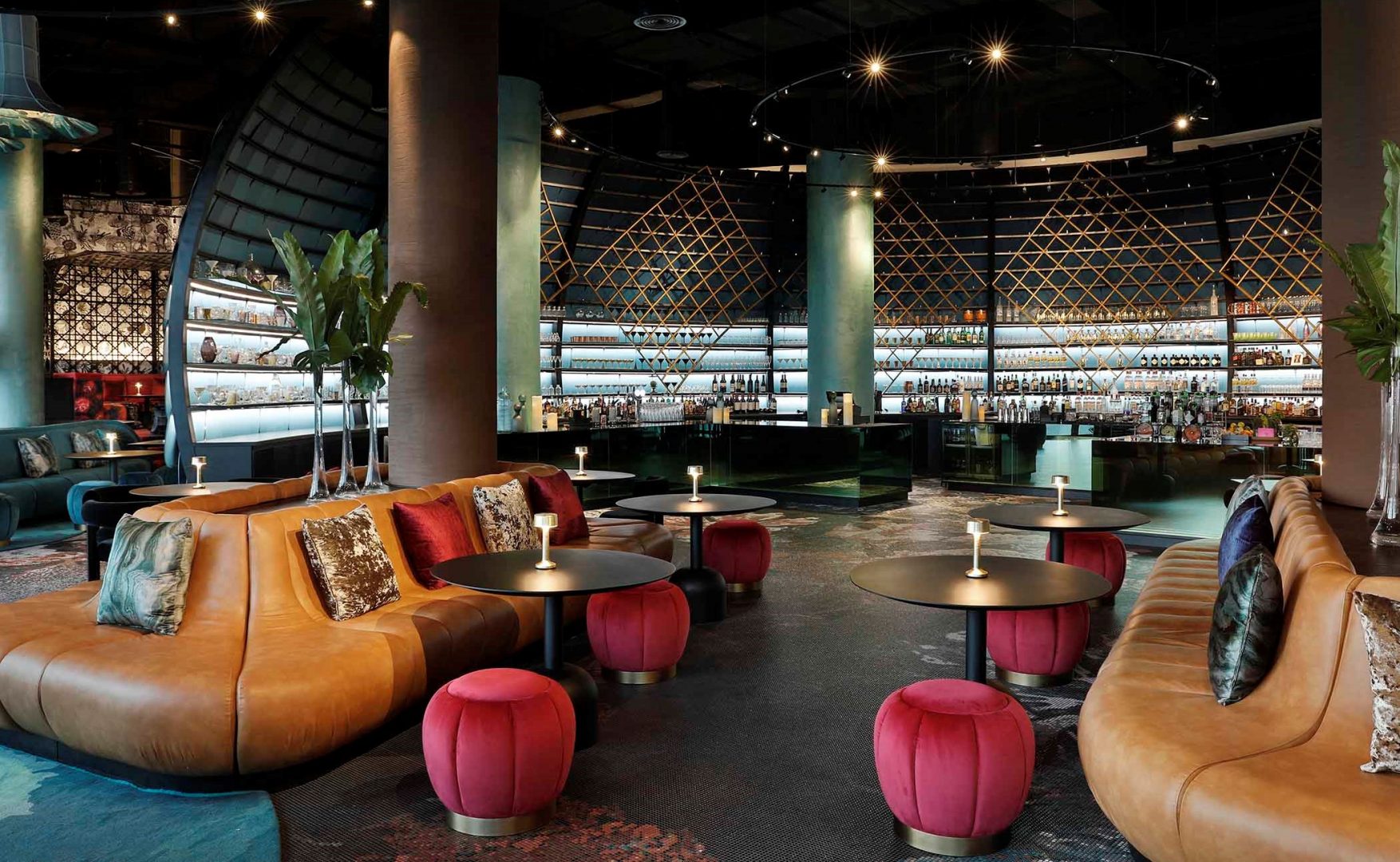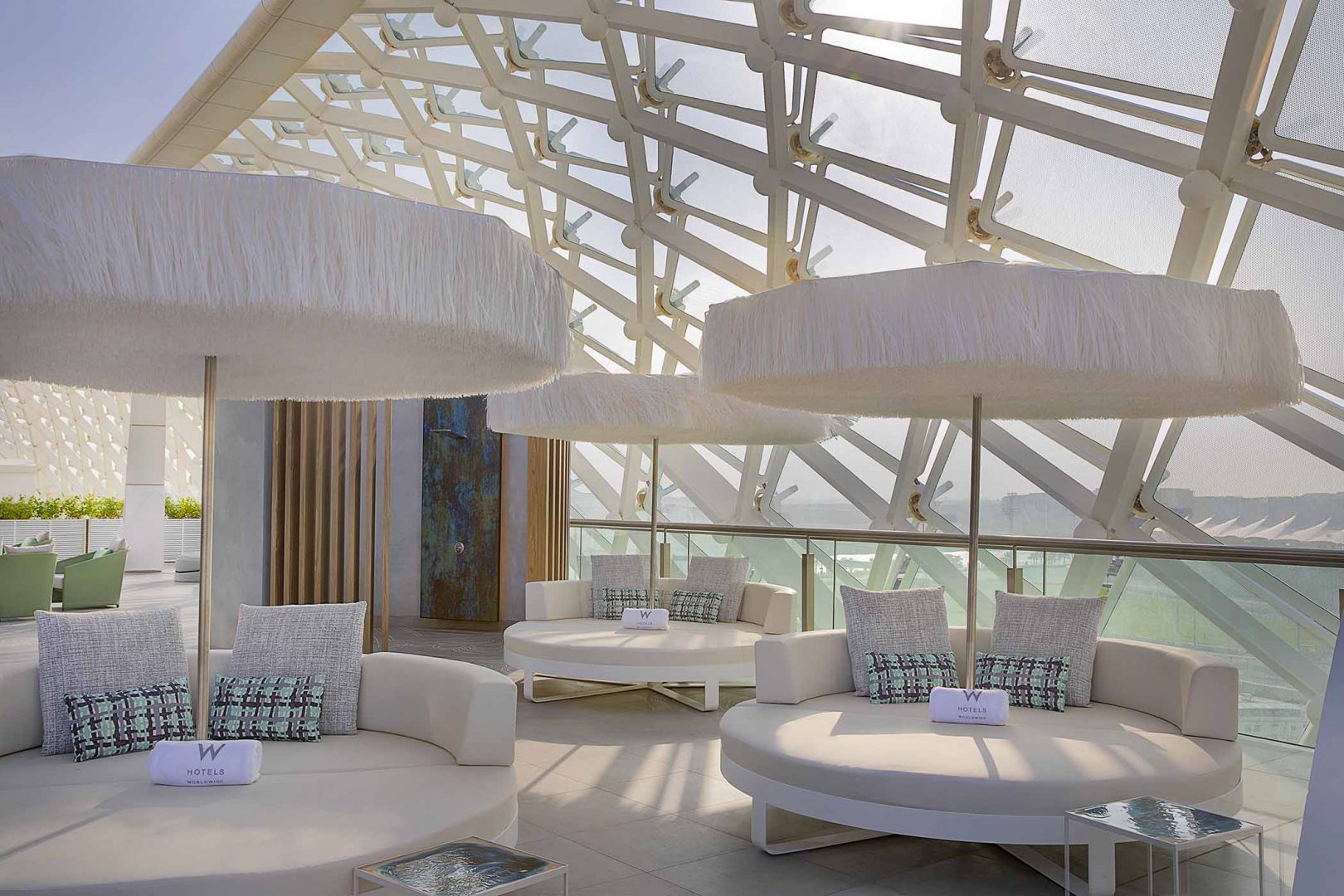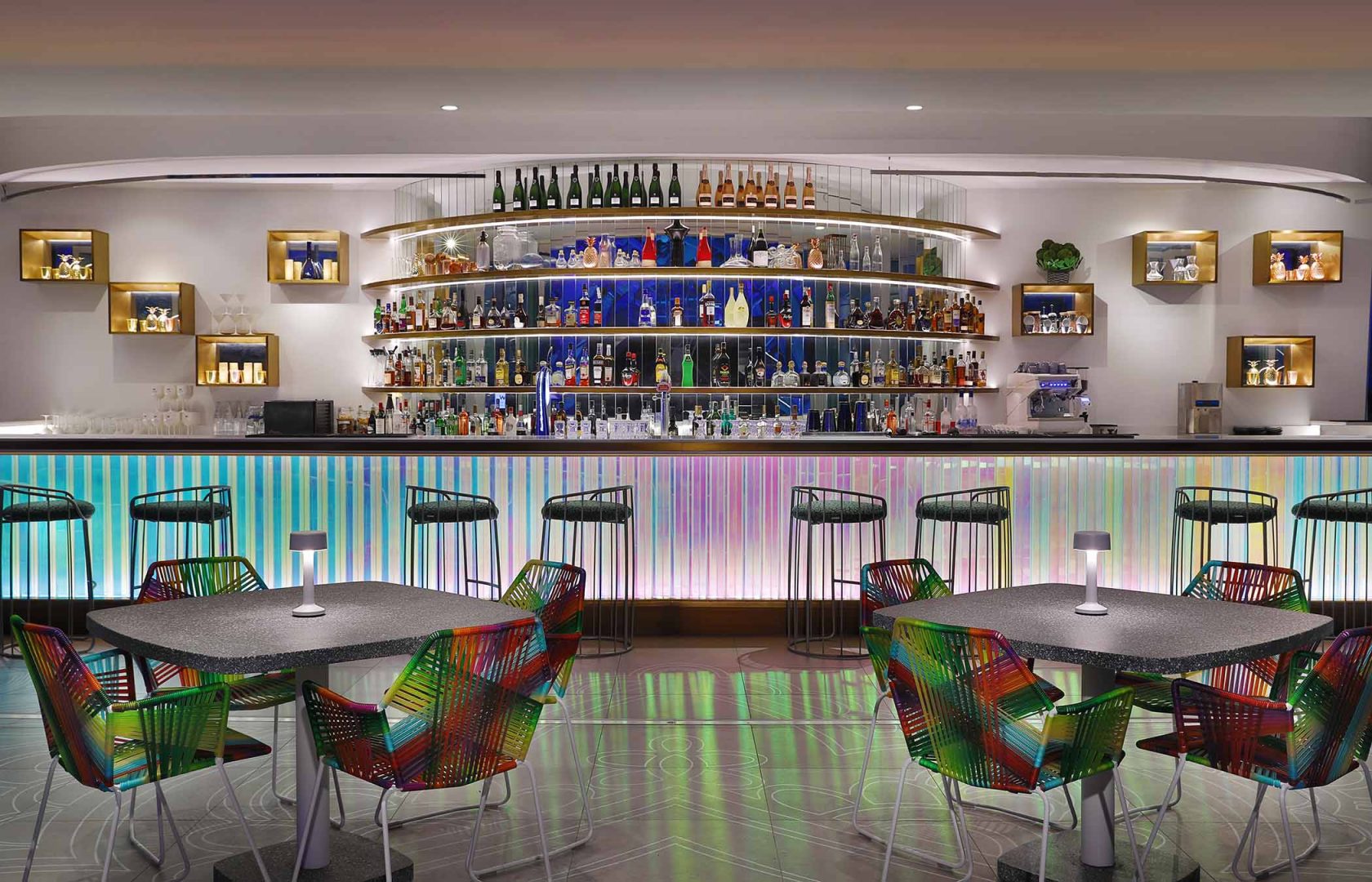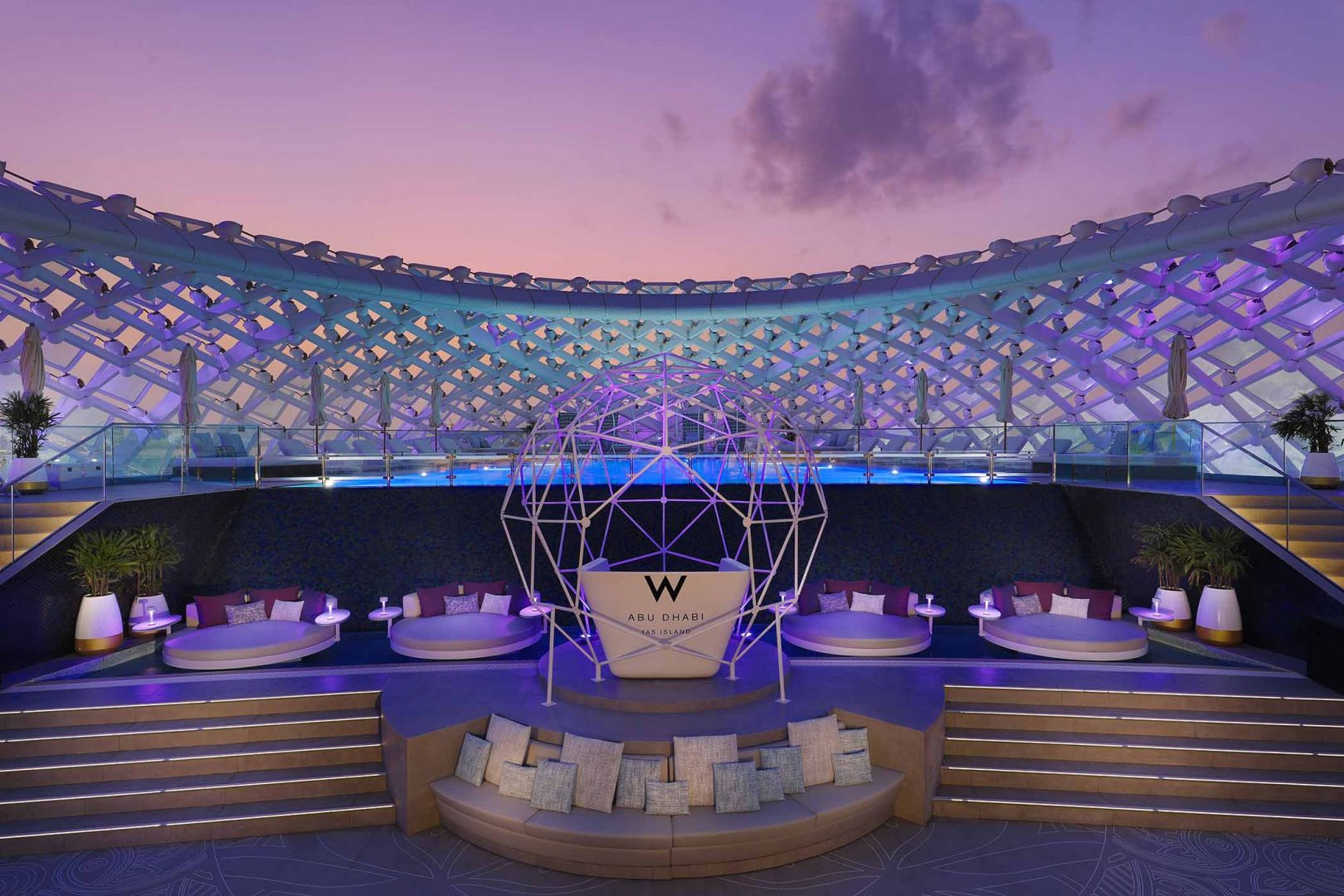 A destination for those who dream big and live loud
W Abu Dhabi – Yas Island
W Abu Dhabi – Yas Island has taken pole position as the Middle East's leading design hotel. A dynamic property built around Arabian tradition, from pearl diving to kufic calligraphy and a desert in full bloom. This distinctive luxury hotel is high on visual impact – a destination for those who dream big and live loud.
dwp completed the refurbishment of the Lobby & Public Areas, F&B and WET Deck to bring to life what is now the second W Hotel in the Middle East and the largest W Hotel in the world.
The design brief was to develop a multi-layered narrative which addresses the cultural, social and historical context of Abu Dhabi, in an innovative way that depicts the bold & witty attitude of all W Hotels. Strong storytelling design runs throughout to ensure that all guests feel a sense of connection to the place.
The design reveals the best of the destination's history, heritage and culture while infusing elements of its modern future. Guests are greeted by Bedouin-inspired tents, large columns and seating inspired by local mangroves. Custom-designed Welcome Desks mimic the form of oil droplets and jewel tone furnishings, depicting the colors of liquid gold, a distinctive historic trade in Abu Dhabi. Show-stopping Whatever/Whenever desks are canoe-shaped, a visual reference to the Abu Dhabi waterways and once the mode of movement across the city.
For the F&B offerings, dwp brought to life an eclectic dining experience with Garage, a one-of-a-kind a la carte food hub with a buzzing, botanical design driven by five unique mini concepts: Steam Table serving up noodles and dumplings, Nikkei House offering Peruvian/ Japanese cuisine, Mezza Bar focusing on Lebanese mezze, Meat Vault offering grilled cuts, and Tart Van serving delicious tarts.
Fast and furious was the name of the game in more ways than one and dwp successfully utilised a collaborative value engineering process with the contractor, client and operator to overcome an accelerated time-frame and short window to design & deliver this iconic project in time for the 2019 F1 Abu Dhabi Grand Prix.