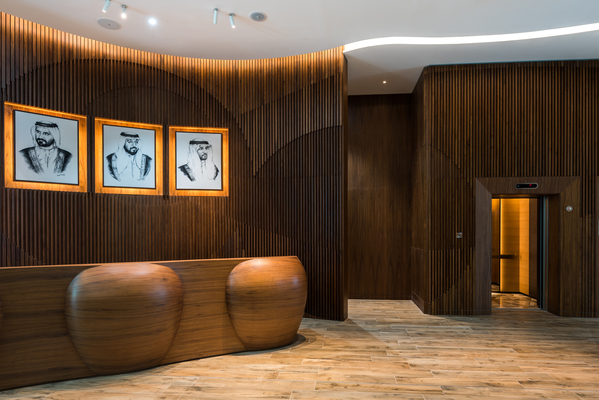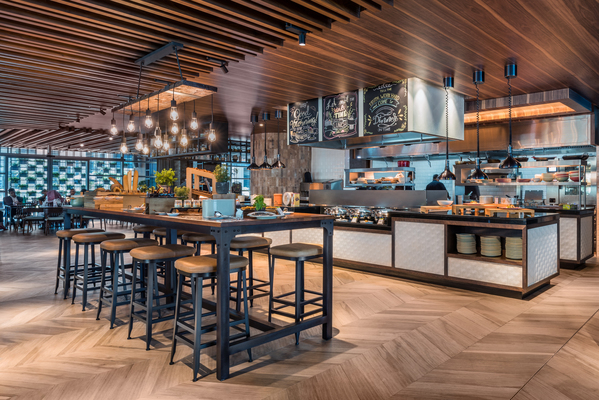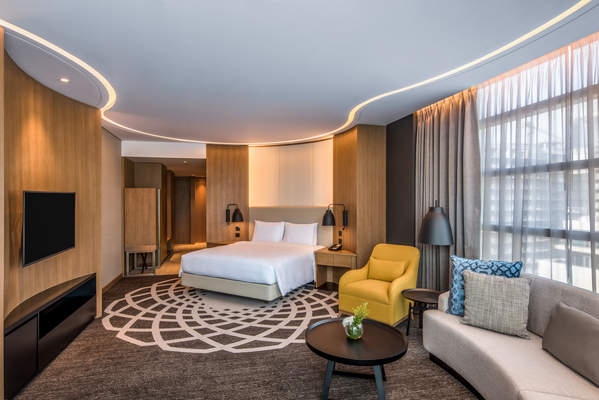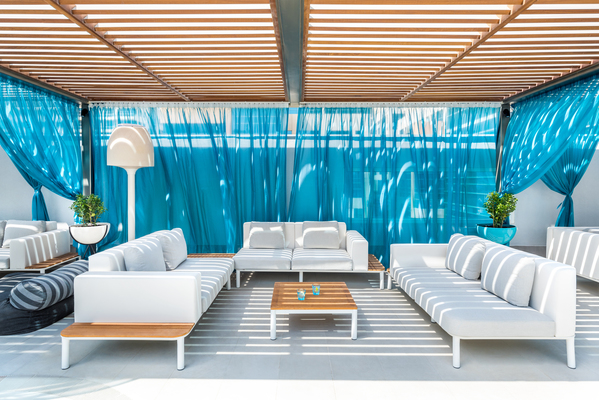 An interior that inspires comfort
DoubleTree by Hilton
DoubleTree by Hilton Hotels are known for their approachable style. The concept revolves around comfortable luxury and making the guest feel totally happy and at home. In short, creating a place where they want to be.
dwp's interior for the Dubai hotel brings together all the design elements of the oud into the property. The warm, glossy timber finishes, rounded and linear forms, polished surfaces and intricate motifs provide the inspiration to create a wonderful, welcoming arrival experience, followed by a delightful visual journey throughout the hotel, that is honest and wholesome.
The mix of social and private zones cater for everyone from the busy traveling businessman, to families and the new wave of millennial travelers. Ultimately it is a space that leaves guests feeling relaxed, energised and ready for their onward journey.