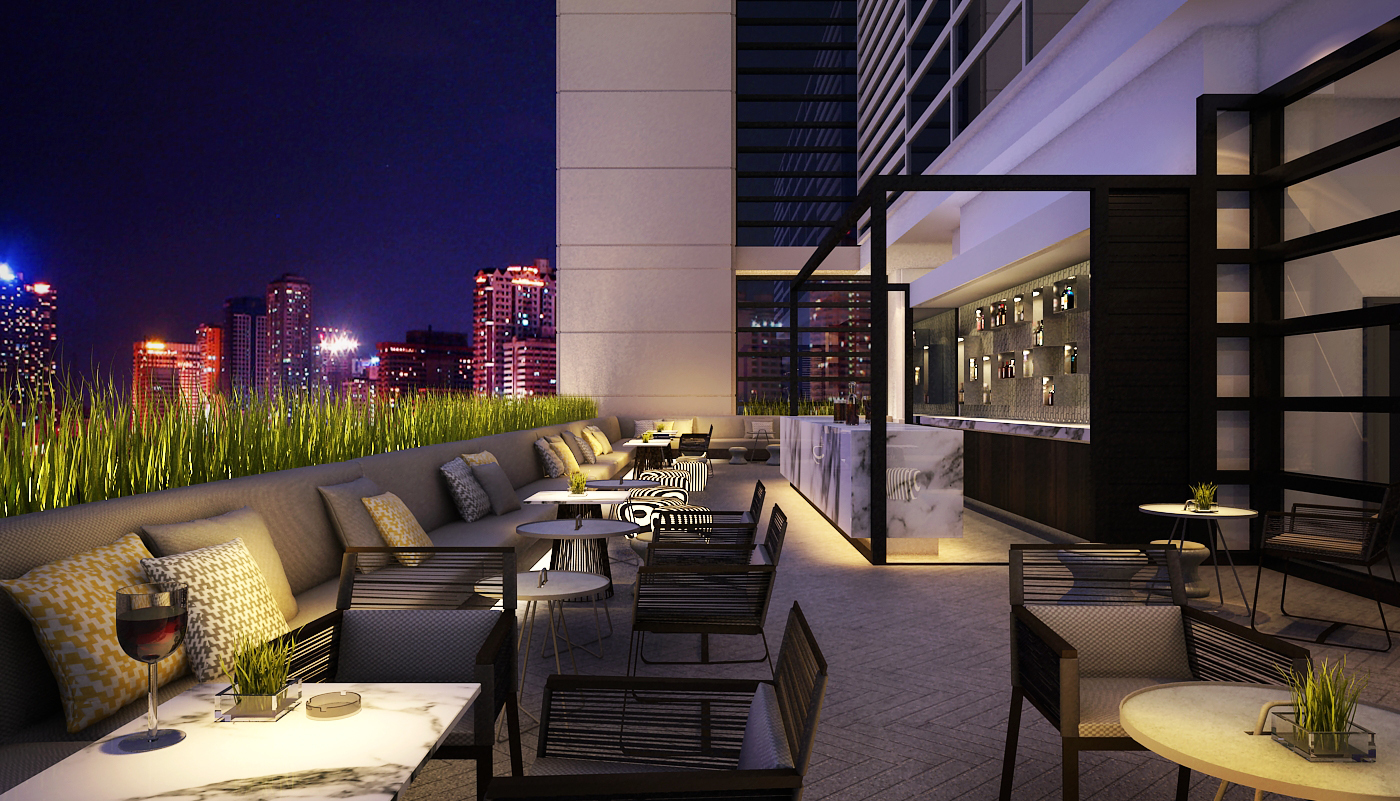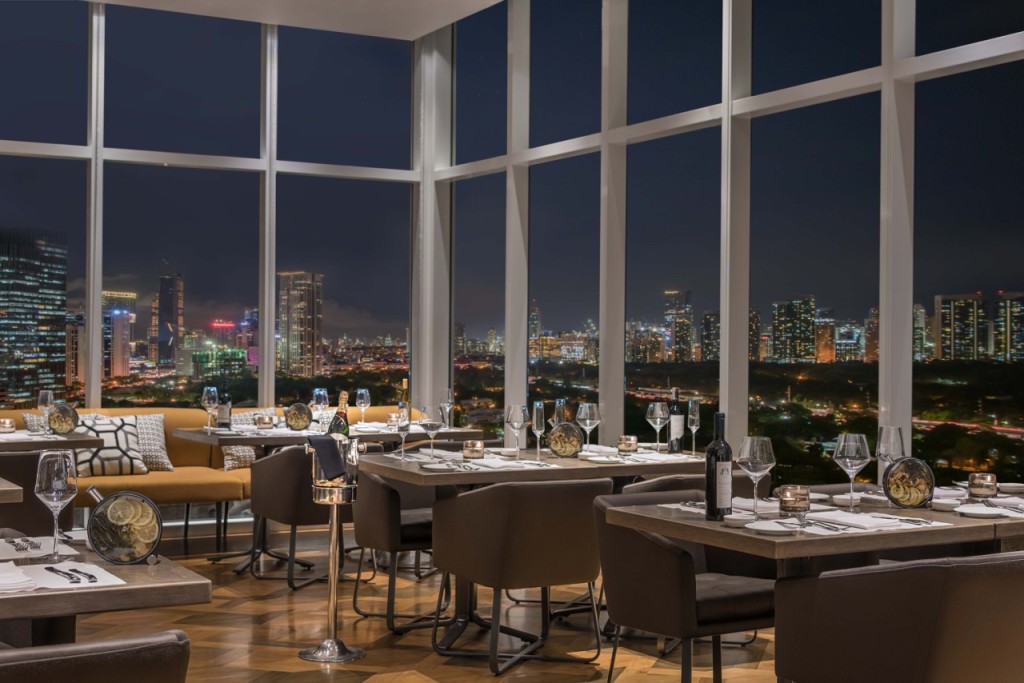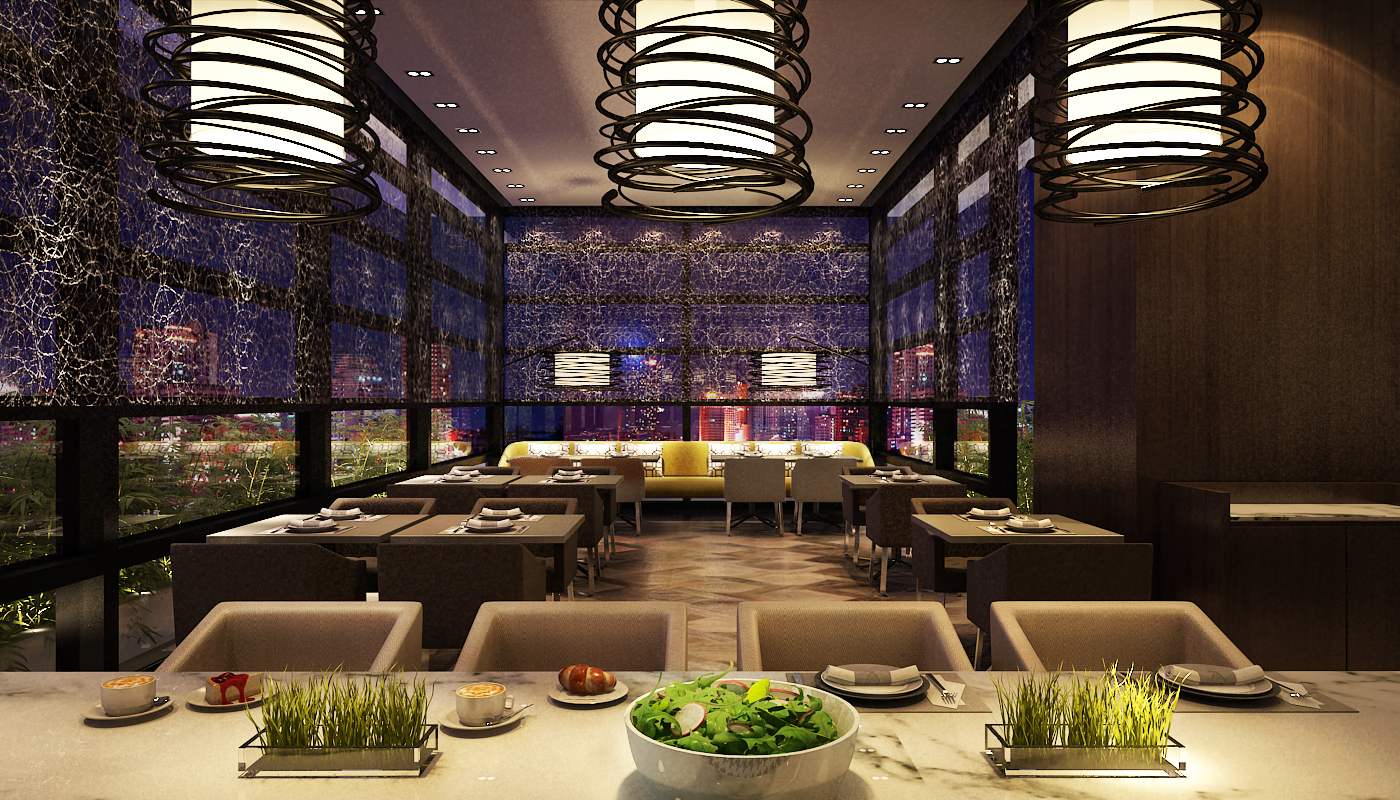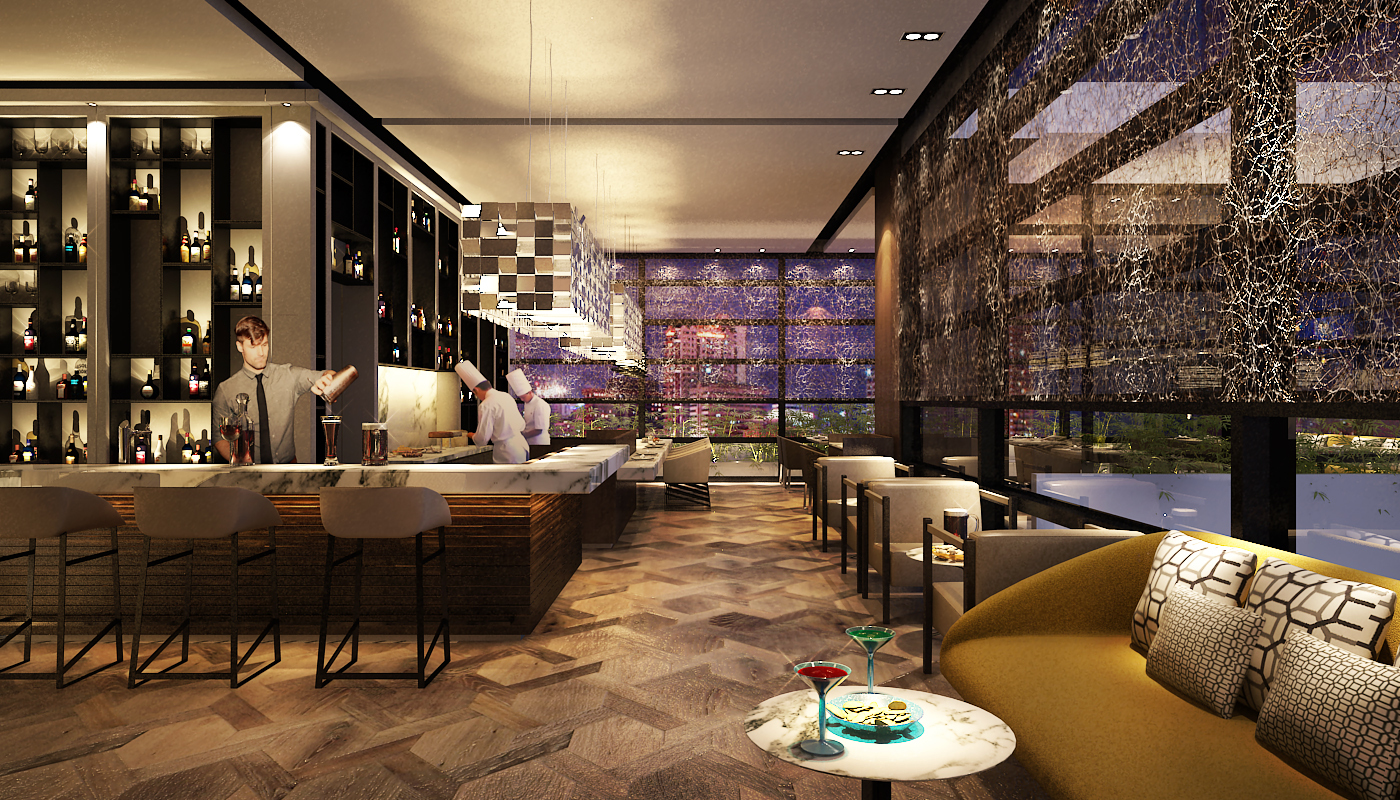 'Kitchen in the sky' brings guests closer to world class cuisine
Signature Restaurant, Discovery Primea
dwp were requested to create the interiors for the signature restaurant, on the 16th floor of the Discovery Primea in Manila; Makati's new prime luxury condominium development.
Our concept of a 'kitchen in the sky', features a central hub, to allow guests to be seated around these areas, to feel part of the cooking process as they observe chefs at work. The restaurant offers an informal atmosphere, but with meticulous attention to detail, reflecting its approach to cuisine. The selected colour palette is neutral and sophisticated, with some vibrant punches of colour injected.
The floors are detailed timber, while the hub sports a houndstooth black and white encaustic tile. The entry is flanked by a splendid wine wall and displays a unique light/planting feature. This spiraling installation enveloped the host station for visual drama, while forming a screen to the bar behind.
The external 'garden terrace' features a bar, with relaxed, comfortable seating, ideal for pre and post dinner drinks, with the feel of being in a 'garden in the sky', by night.