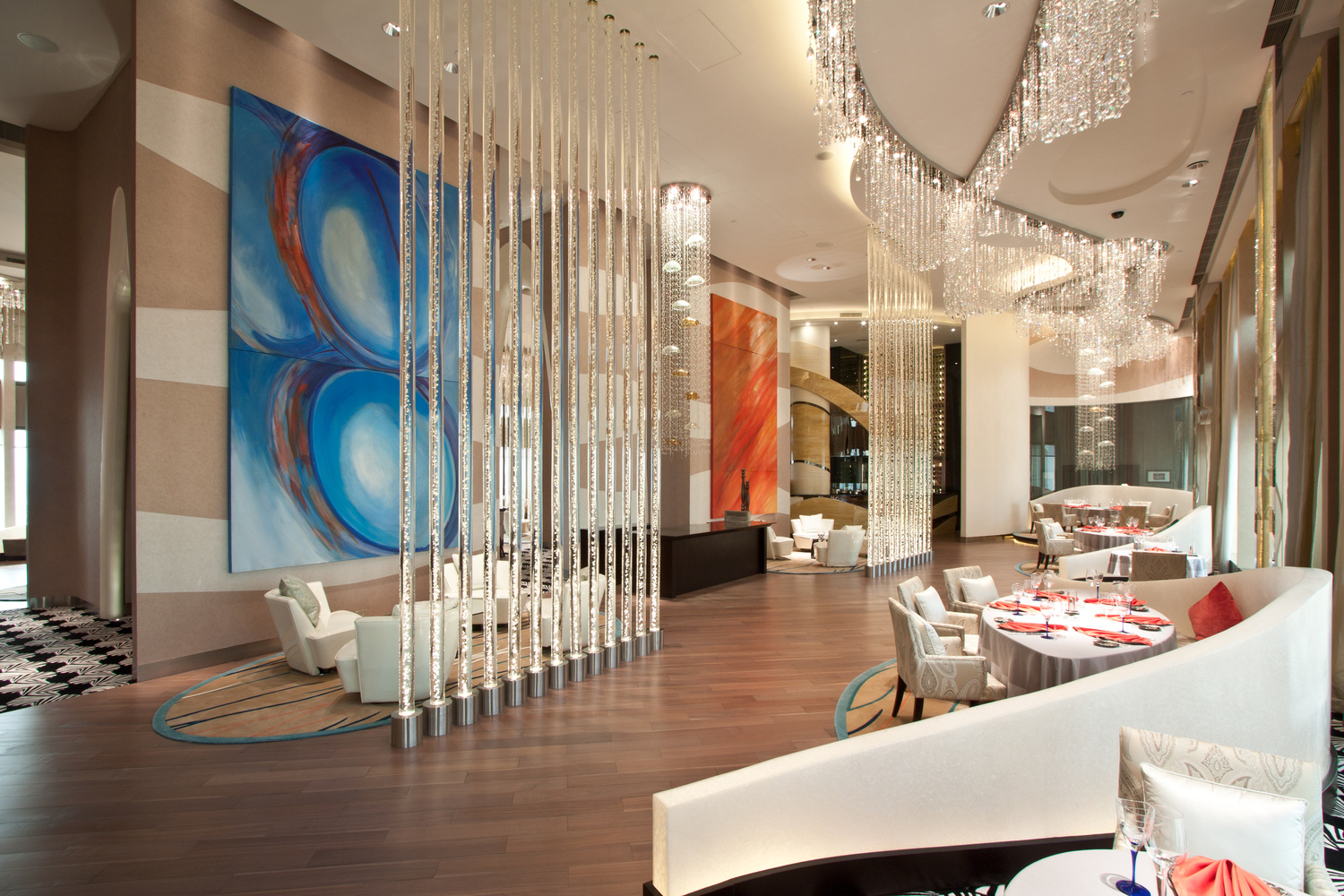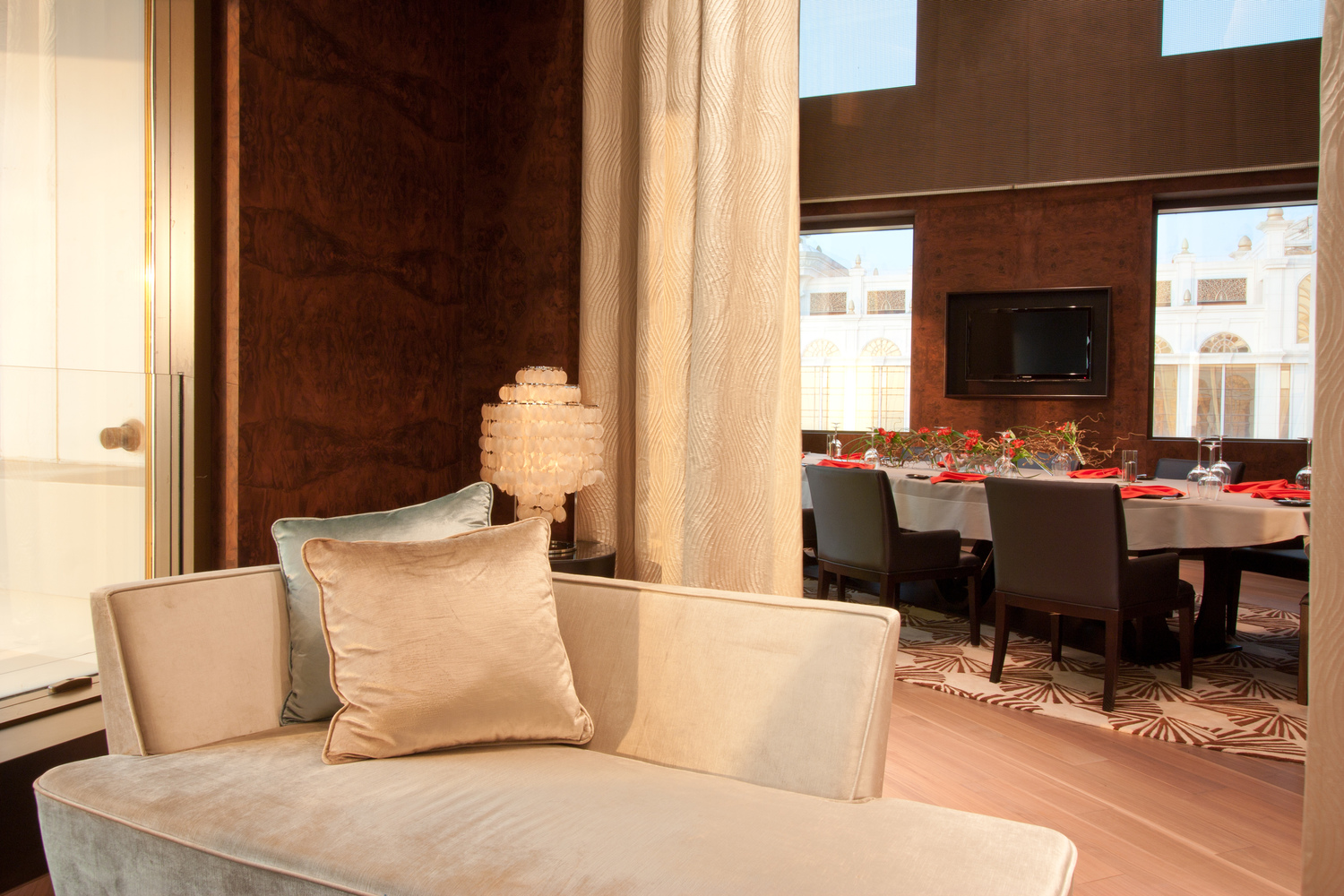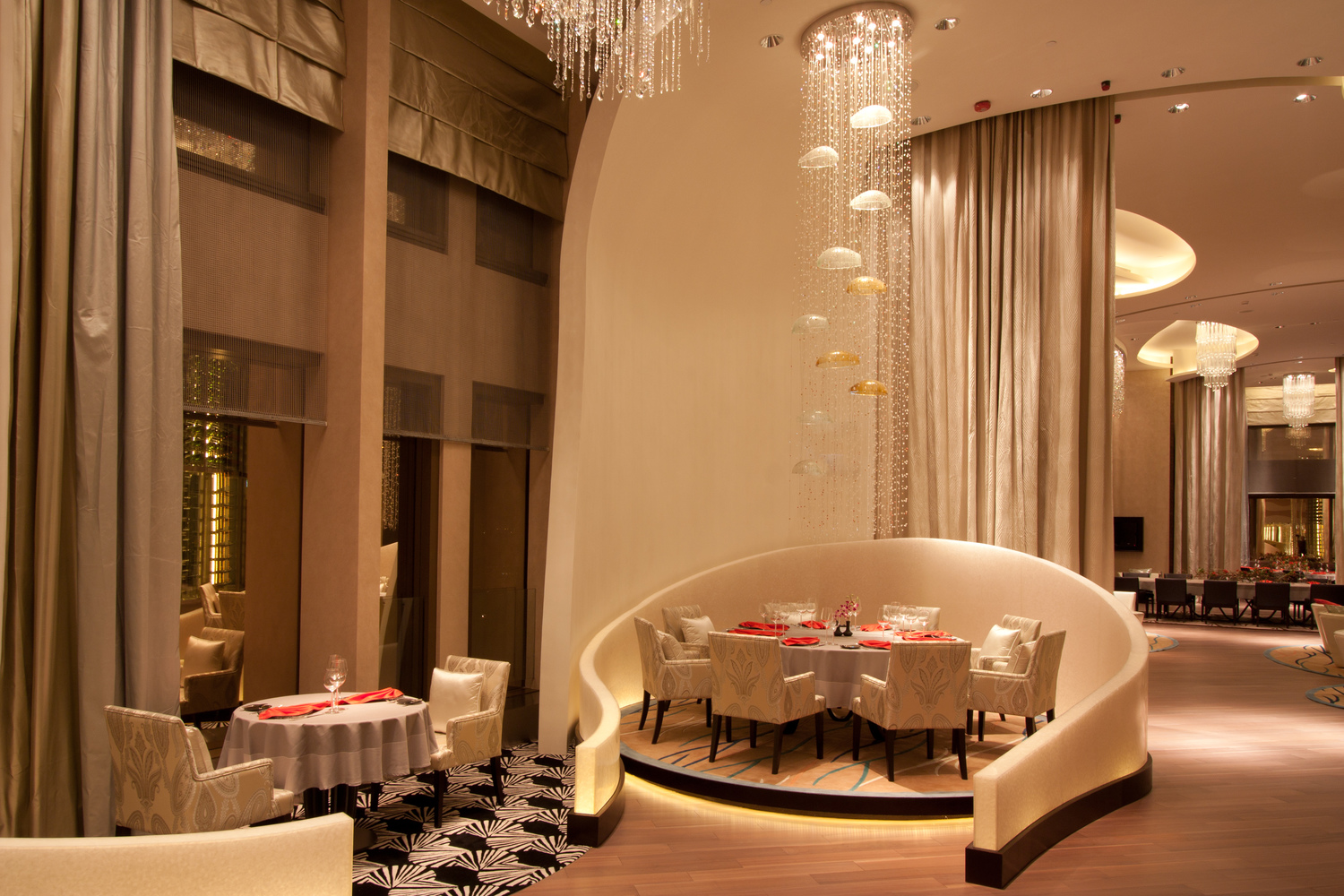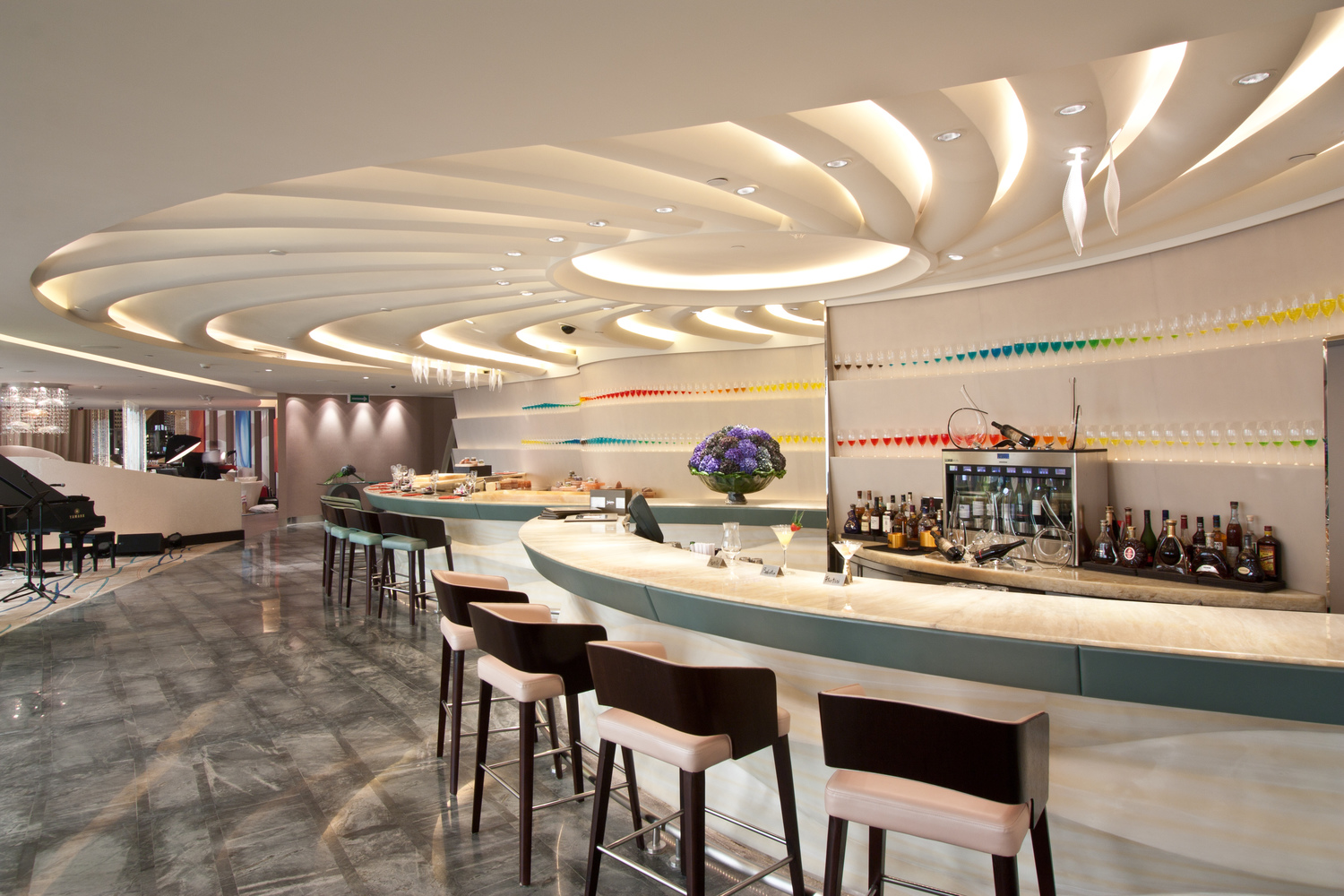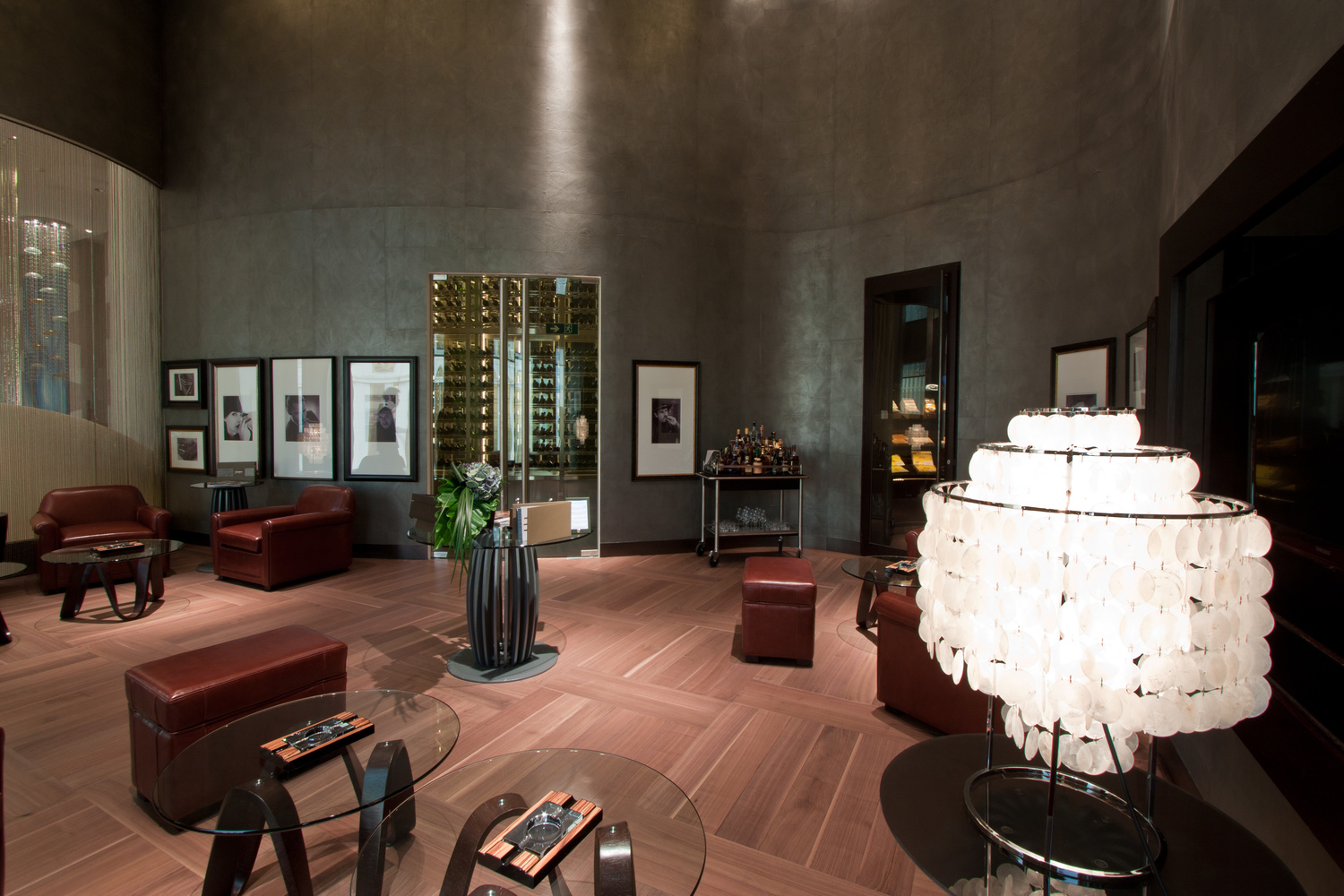 The luxurious pearl in Macau's oyster
Belon Oyster Bar & Grill Banyan Tree
Architecture and interior design firm dwp were commissioned to create the interiors for the new Belon Oyster Bar and Grill, evocative of an underwater experience. From the glass arrival stairs, descending into the specialty restaurant, guests pass a waterfall and custom kinetic artwork, via a long, low, elegant reception to arrive at the Oyster Bar. Shapes and details inspired by aquatic forms of scallop tails, jellyfish, waves and spiraling shells, envelop the entirety.
From the bar, a whalebone arch corridor leads into the dining rooms with double-height starlit ceilings. The focus of the dining spaces is the curvaceous grill bar and fresh food display. Gently glowing privacy screens encircle dining tables, set beneath sinuous blown glass chandeliers. The wine cellar, private dining and cigar lounge spaces are just beyond.
The interior finishes are natural stone, rich timber and coloured glass. Warm materials are illuminated translucent aqueous features and beaded panels. Custom made curvilinear furniture pieces are upholstered in an oceanic tonal colour palette. The private dining rooms are clad in full double-height wall timber paneling and surrounded by tall flowing drapery.