What is digital transformation and why does it matter? By Scott Whittaker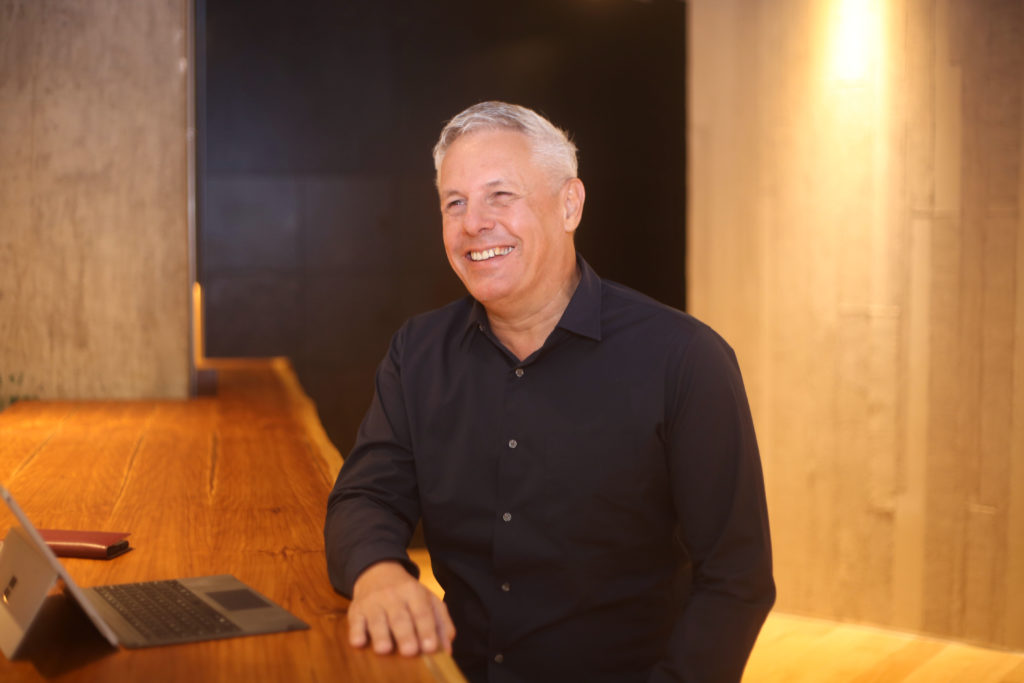 dwp Group Creative Director and company founder, Scott Whittaker, talks about what inspired him to take a traditional architecture and design company on the journey to digital transformation … Not a road well travelled but certainly well met.
People often ask me when I first came across the idea of 'digital transformation'.
Although known by different names; the concept began to emerge into the collective consciousness around 2000. However, my personal 'aha' moment was a bit earlier. Back in the mid 90's I remember downloading the first Netscape browser. I typed in some words – and images suddenly began appearing on my screen. I realised I had access to all kinds information from everywhere. In that moment I knew the world would soon be a different place.
Naturally it wasn't long before I began thinking about the possibilities for design and architecture. Design is essentially a very human collaborative process. I saw that digital cloud technologies would allow for the real-time exchange of ideas. That this would in turn allow knowledge to be unlocked and disseminated quickly – effectively revolutionising the design and construction industry. The evolution has actually been slower than I imagined. But in the past there were issues like sporadic internet connectivity that have now been resolved.
Design processes have always been analog; on paper and in 2D. Digital transformation matters because now all the knowledge and skills that have been held in information silos, (due to geographical or systemic boundaries) is readily available to everyone 24 hours a day, anywhere in the world… and in 3D.
It's a fundamental reinvention of the way designers do business on every level. From the first connection and exchange of information and ideas with a client, to communicating those ideas with the project team, through to the full digitalisation of the construction process. For example in the last two years we have used cloud based digital tools to facilitate "design councils'. These are global project design reviews – held each week in every studio – where our team of international experts collaborate in real time.
Our digital technologies now enable dwp's Sector Health Specialists based in the Melbourne studio to collaborate with the project and client teams in our Dubai Studio. Engineers working on mechanical system designs in Singapore can join in while the operator, based in Boston, updates the brief. Everyone has access to each other and to all the information with an online digital 3D model as the single source of data. For our clients the benefits are clear: sustainability, cost and time saving, as well as profound access to all aspects of the project. Needless to say, the result is even better design and better client experience. It allows dwp to explore space and materials in a way that was not possible before and offer enormous variety to our clients.
I am certain that, like all the various digital revolutions happening now in retail, banking and automotive industries, there will soon be a tipping point where the traditional format of an analog architecture business will disappear. As a company, and a team, dwp has worked hard to lead by example and offer our clients groundbreaking design in a cutting edge way.
For more information please don't hesitate to contact me: scott.w@dwp.com
Tags: Abu dhabi, Agile workspace, Archi, Architect, Architecture, Artist, Asia, Bangkok, Bar, BIM, Blessing, Blog, Boutique, Business, Civic, Construction, Content, Creativity, Culture, David Clarke, Debate, Design, Designer, Digital, Digital technology, Digital transformation, Digitisation, Drama, Drink, Dubai, Education, Email, Experience, F&B, Food, Future, Health, Healthcare, Hicap, Ho chi minh, Hong kong, Hospital, Hospitality, Hotel, Hotel design, Human, Information, Innovation, Interior, Interior design, Interior designer, Interview, Knowledge, Lebua, Lifestyle, Luxury, Luxury design, Luxury interior, Marriott, Middle east, Mindful, News, Newsletter, Phone, Profile, Profit, Psychology, Residential, Restaurant, Romance, Saigon, School, Signage, Sky, Smartphone, Smartphones, Social media, Social psychology, Sport + Leisure, Studio, Success, Sustainibility, Tech, Technology, Thailand, Trends, Video, Vietnam, W hotel, Wayfinding, Wellbeing, Women