The secrets you need to know about digital transformation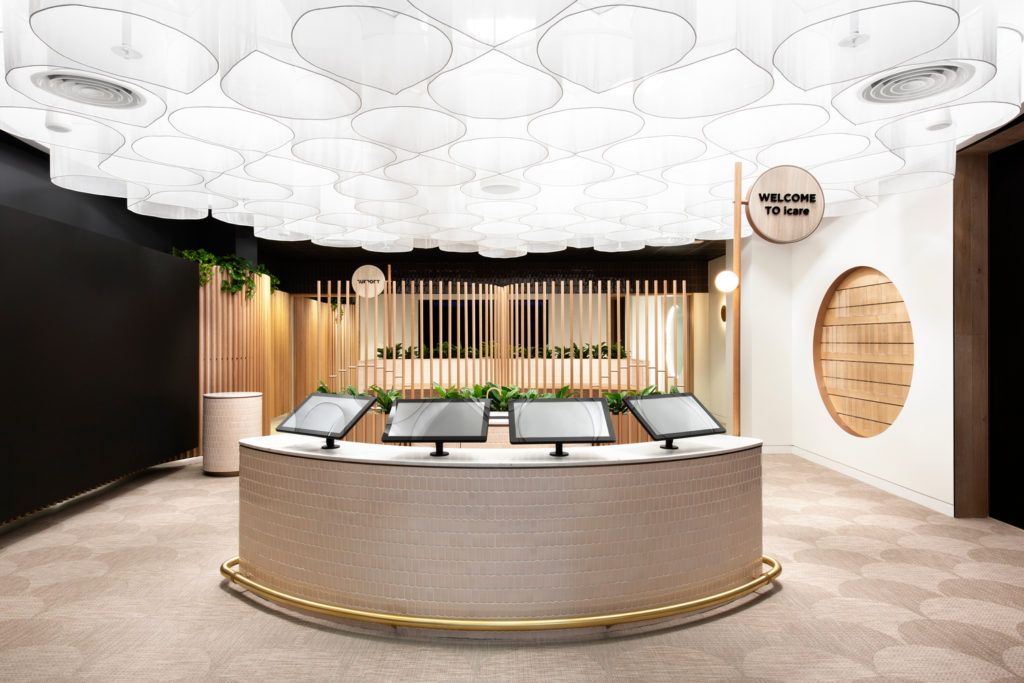 Digital guru, Brian Solis defines digital transformation like this: "The realignment of, or new investment in, technology, business models, and processes to drive new value for customers and employees and more effectively compete in an ever-changing digital economy."
Two years ago dwp embarked on a digital transformation journey with Creative Director and founder of the company, Scott Whittaker at the helm. It was as he puts it: "A no pain no gain approach". Rather than gradually easing out of the world of paper and analog systems the architecture and design company charged, like a very well-informed bull, at the proverbial gate. A gate that led to freedom from 'intensive, repetitive analog process'. A gate that led to connected information and ultimately a gate that led to creativity that better serves their clients.
Every legacy system was replaced at the same time. From ERP, CRM, BIM, file storage, communications to all our design tools. "Actually, we don't know of any other global design firm that has taken such a radical level of innovation in such a short time," Scott explains. dwp now runs 100% on the Cloud. "We took a nuclear approach and moved the entire business to the Cloud, including Cloud BIM in a single step. And I can now say it was, unequivocally, the right decision."
Now, at our brand new Bangkok studio; digital transformation has been taken one step further. Fully wireless, the team can work almost anywhere in the activity-based environment. Scott explains that smoother collaborations between design teams, consultants, clients and suppliers are evidence of a successful transformation.
Dean and Linda Anderson in their article about managing transformation say: "… the future state is so radically different than the current state that the people and culture must change to implement it successfully. New mindsets and behaviours are required. In fact, often leaders and workers must shift their world views to even invent the required new future, let alone operate it effectively." And Scott concurs. He puts the secret of dwp's transformation success squarely on the shoulders of the dwp team: "They were responsible for carefully articulating each of the company's moving parts (architecture, design, graphic design, marketing, finance, HR, etc). Meeting regularly to plan and communicate all that was necessary to enable transformation across the company. Buy-in across the organisation was essential."
Scott is keen to point out that the transition process is an ongoing one. "Digital transformation is something that's never going to stop. All that can happen is faster change. It's very rewarding when we see our clients fully immersed in the design from the very birth of the concept," he says. "And with the changes we make, clients become more demanding. They expect more from our services. Want more levels of digitalisation. Simply put: they will get better design and the end users will have better environments to live and work in. So I really don't see it stopping anytime soon."
For the industry the next step is to apply digital transformation to the construction process – and thereafter – to the full life span of the building. dwp is already collaborating with a number of major developers in Asia to design and deliver major projects digitally. "By creating smart buildings that respond to the user and the environment we will revolutionise the industry", he says.  
Get in touch with Scott to find out more at scott.w@dwp.com
Tags: Abu dhabi, Agile workspace, Archi, Architect, Architecture, Artist, Asia, Bangkok, Bar, BIM, Blessing, Blog, Boutique, Business, Civic, Construction, Content, Creativity, Culture, David Clarke, Debate, Design, Designer, Digital, Digital technology, Digital transformation, Digitisation, Drama, Drink, Dubai, Education, Email, Experience, F&B, Food, Future, Health, Healthcare, Hicap, Ho chi minh, Hong kong, Hospital, Hospitality, Hotel, Hotel design, Human, Information, Innovation, Interior, Interior design, Interior designer, Interview, Knowledge, Lebua, Lifestyle, Luxury, Luxury design, Luxury interior, Marriott, Middle east, Mindful, News, Newsletter, Phone, Profile, Profit, Psychology, Residential, Restaurant, Romance, Saigon, School, Signage, Sky, Smartphone, Smartphones, Social media, Social psychology, Sport + Leisure, Studio, Success, Sustainibility, Tech, Technology, Thailand, Trends, Video, Vietnam, W hotel, Wayfinding, Wellbeing, Women