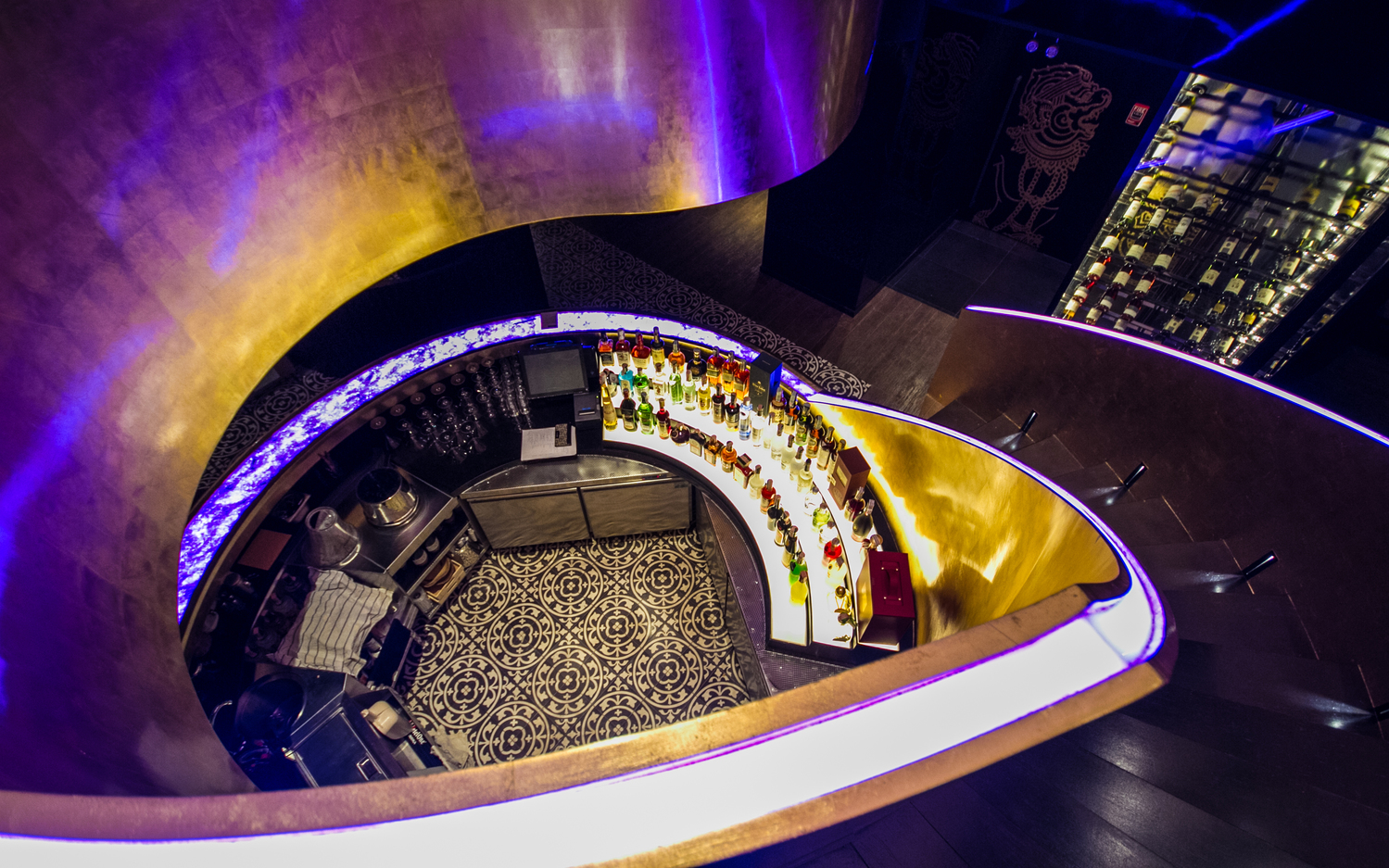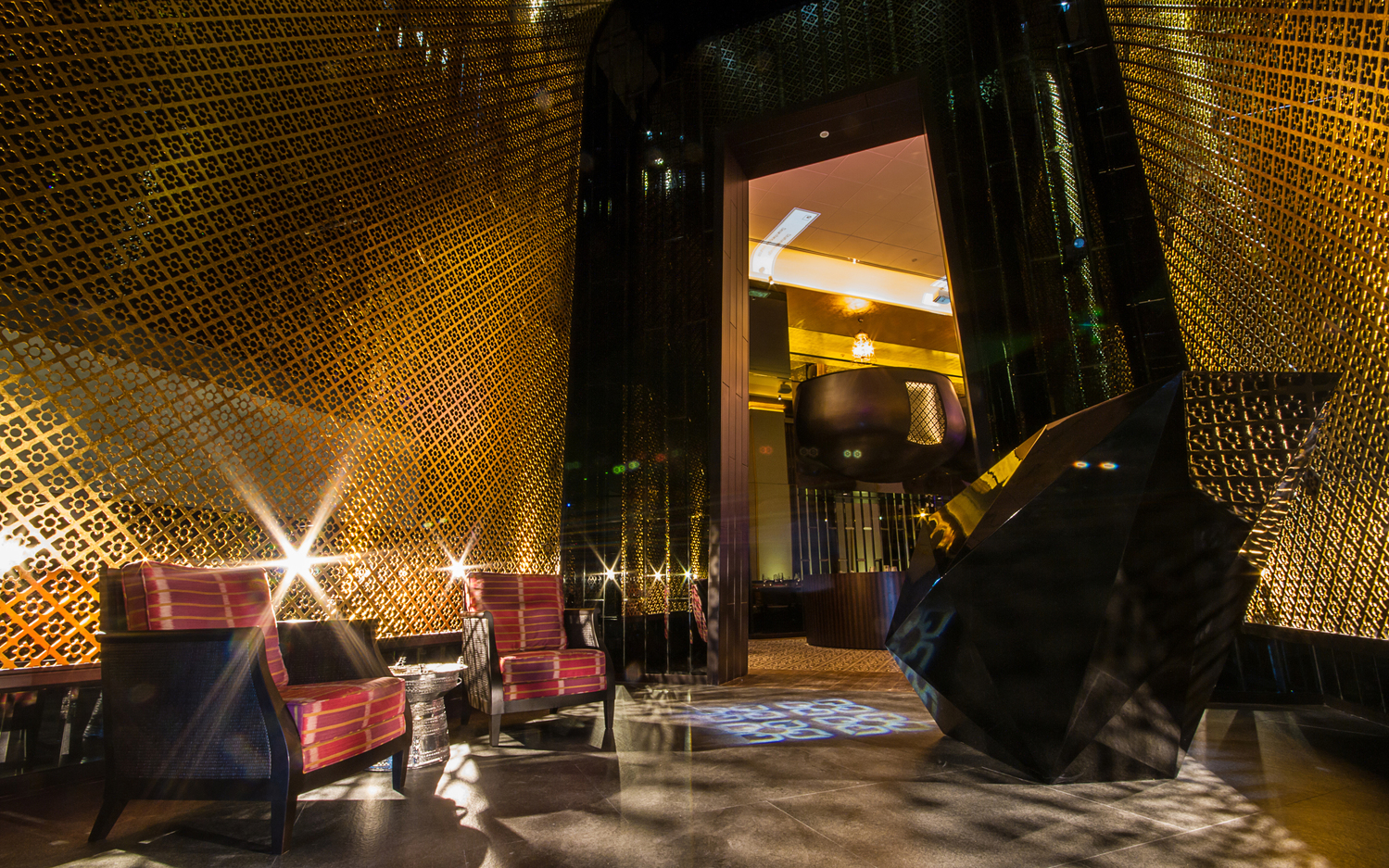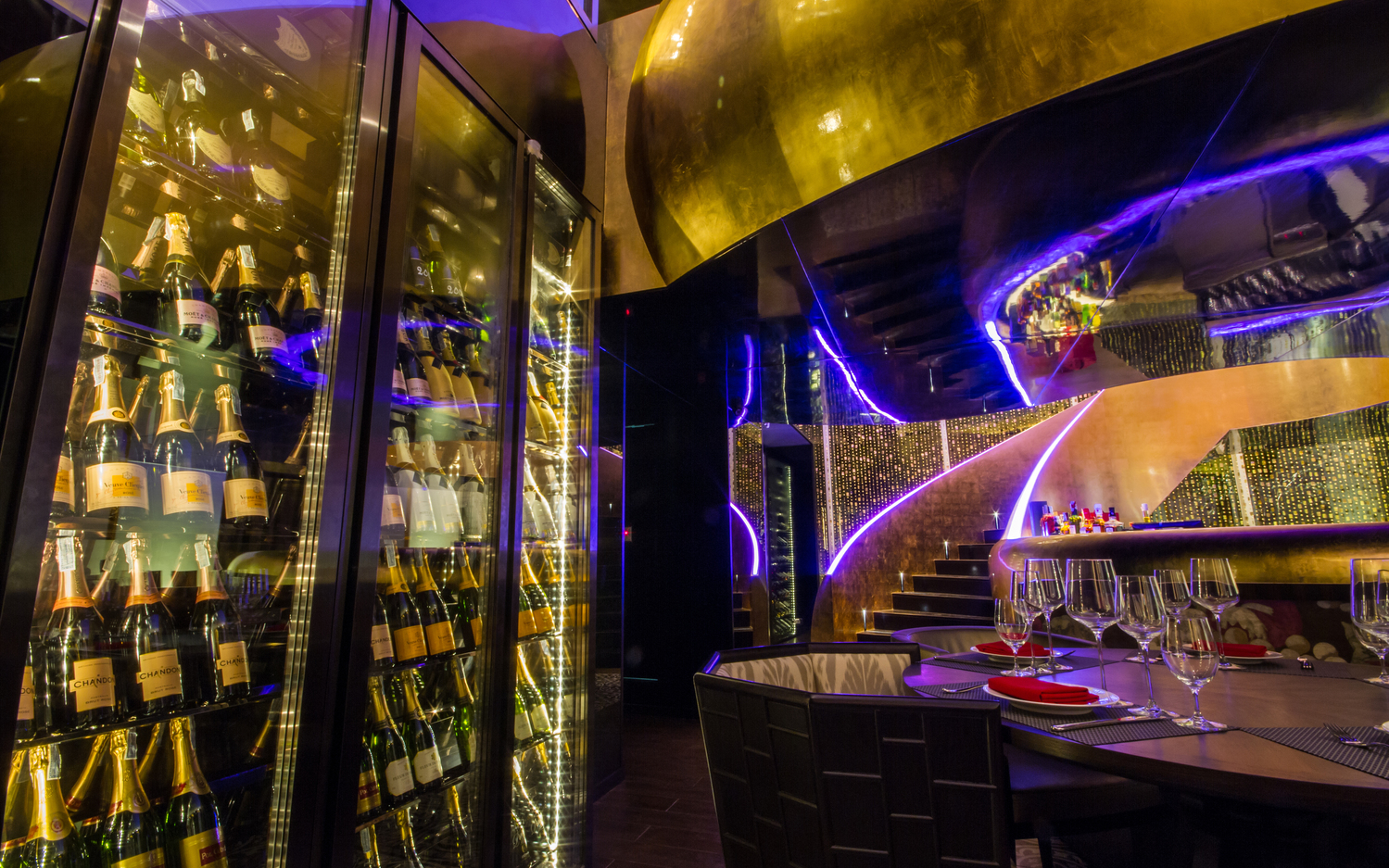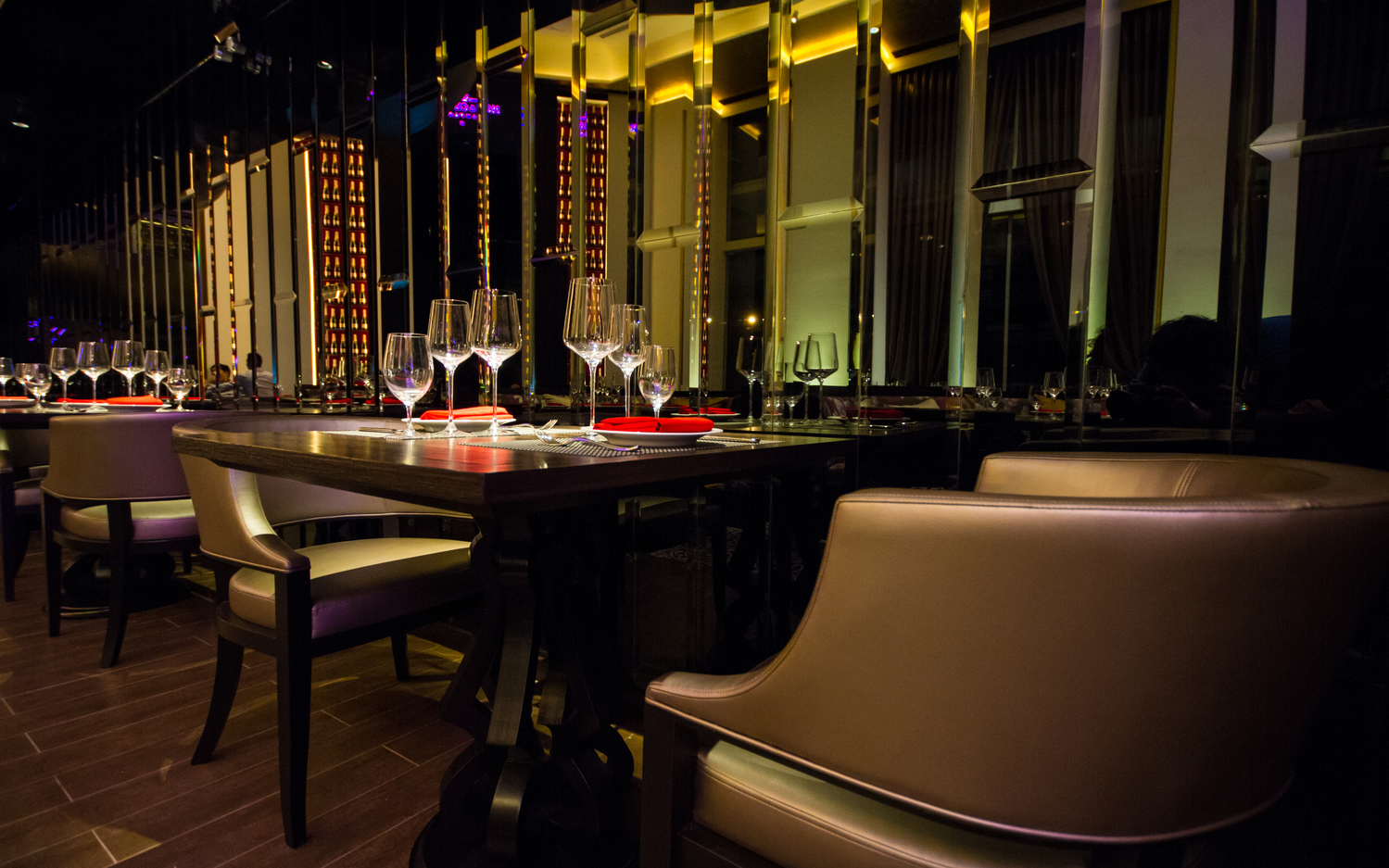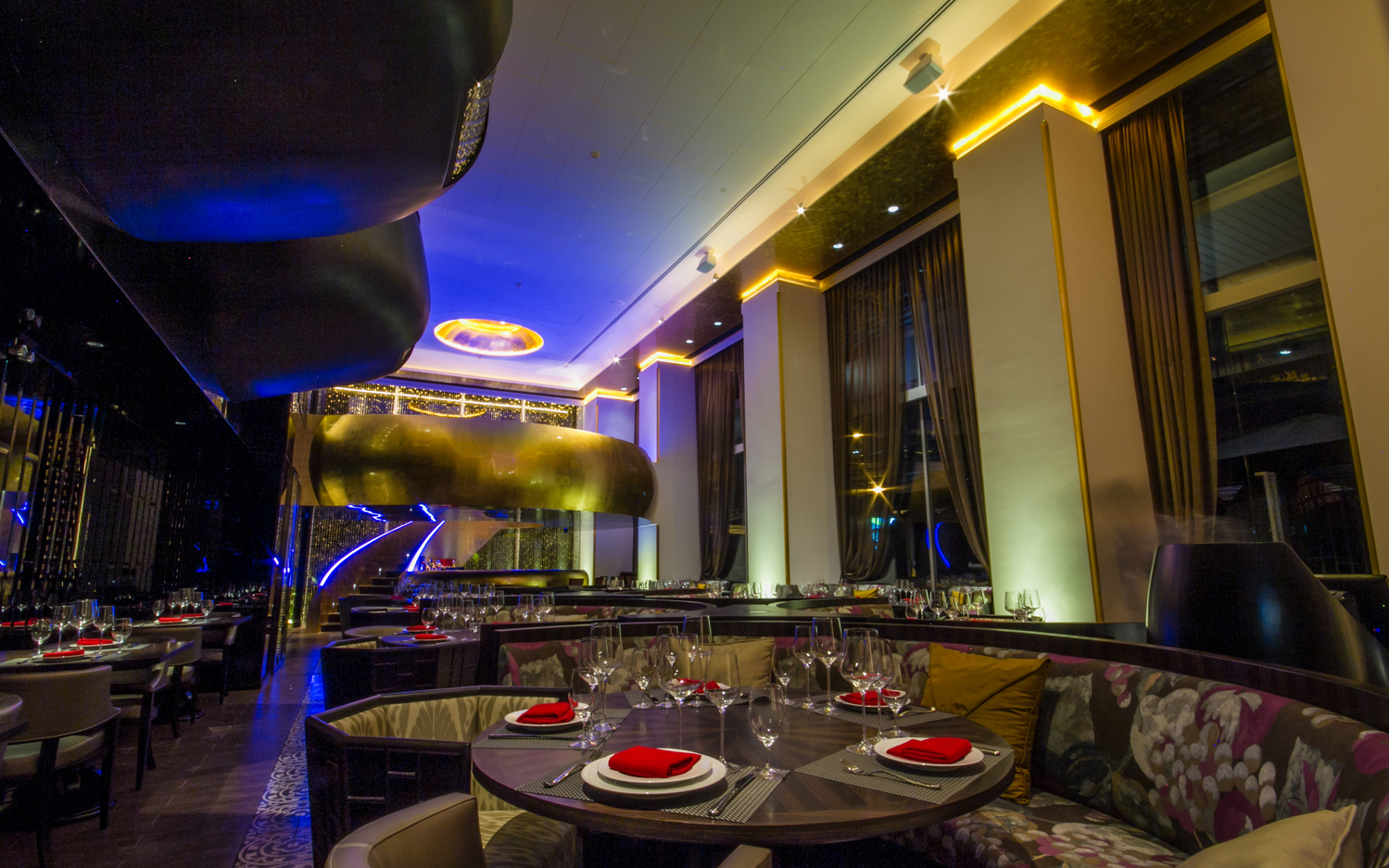 Thai mythology and visual effects create a contemporary cultural experience
Osha Thai Restaurant
San Francisco brand, Osha, engaged dwp to create the interiors for their new restaurant in central Bangkok. Presenting a US based Thai restaurant to the home of Thai cuisine, posed an interesting challenge. dwp used the brand's contemporary twist on Thai food and the ancient mythical Thai creature Hanuman as design influences. The result is an opulent dining experience set over two levels with external spaces; featuring a changing atmosphere between day and night, and exciting visual effects.
Striking 3D projections enliven the restaurant's ceiling and the outside of the building, providing an ever-changing canvas of artwork. The tones are dark with highlights of rich gold leaf and a Thai-inspired colour selection. Dramatic highlights include an entrance clad in a gold laser-cut patterned screen, through which light is projected for a stunning visual effect on entry.
The main space is double-height overlooked by a mezzanine level, featuring a circular platform clad in gold leaf. A staircase winds around the side of the bar up to the platform and features a custom made, scaled up reproduction of a 'Chada', an elaborate traditional Thai headpiece, covered in gold leaf, mirrors and coloured jewels. Made by a traditional Thai sculptor, it provides a dazzling, authentic centrepiece.