Change is hard. Digital transformation doesn't have to be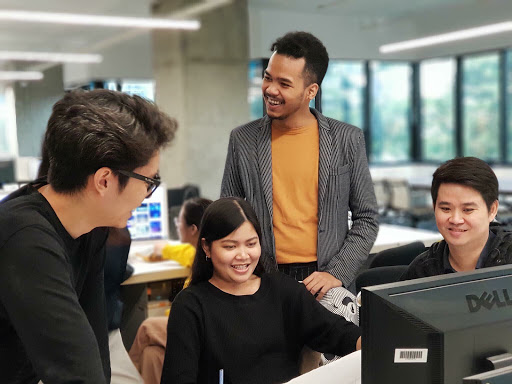 We put Group Creative Director and company founder, Scott Whittaker, in the hot seat to find out what digital transformation means to the company culture 
Was the digital transformation process difficult for the team?
It was easier than I thought. Technology is not the issue. The difficult part is always getting people to change. To think, work and communicate differently. Most people don't like change so we underestimate the ability of humans to adapt quickly. The real shift in digital transformation is mindset change. The next step is to leverage the freedom we have to innovate at speed.
How long did it take people to adjust?
After just a few months most of dwp's team were comfortable with the new tools and systems. It was important that senior business leaders were part of the transformation and led by example. We were aware that some team members would not be comfortable with the change and accepted that some would not see it through. I think that helped us make the necessary changes – sometimes without 100% consensus. It was a no pain no gain approach. We are really excited that graduates joining dwp are digital natives. They are comfortable with the tools and fit in immediately with our digital workplace.
Why aren't more companies are diving into digital transformation?
Key management at most international architectural and design businesses were born before 1980. Many of these creative managers remain analog thinkers and aren't digital natives. Other leaders don't understand the positive impact of these technologies or are unwilling to dismantle legacy systems that they have already invested in heavily.
Do the benefits outweigh the costs?
Our technology costs went down significantly post-transformation. But the real cost is in retraining. And the time it takes to restructure the systems – the way things work. Many of our clients are going through a similar journey so living this change ourselves really helps us understand their business needs when designing their new projects.
What is the most exciting thing for people about digital transformation?
Ultimately we can deliver even more creative design and innovative services. Traditionally design and construction are businesses where everybody worked excessive hours, late into the night, and on weekends. The intensive, repetitive analog process with disconnected information locked in silos, demanded so much time and naturally, human errors crept in. Now we can put the focus where it should be: on creativity and serving our clients better. We have better relationships, better outcomes and better lives.
Tags: Abu dhabi, Agile workspace, Archi, Architect, Architecture, Artist, Asia, Bangkok, Bar, BIM, Blessing, Blog, Boutique, Business, Civic, Construction, Content, Creativity, Culture, David Clarke, Debate, Design, Designer, Digital, Digital technology, Digital transformation, Digitisation, Drama, Drink, Dubai, Education, Email, Experience, F&B, Food, Future, Health, Healthcare, Hicap, Ho chi minh, Hong kong, Hospital, Hospitality, Hotel, Hotel design, Human, Information, Innovation, Interior, Interior design, Interior designer, Interview, Knowledge, Lebua, Lifestyle, Luxury, Luxury design, Luxury interior, Marriott, Middle east, Mindful, News, Newsletter, Phone, Profile, Profit, Psychology, Residential, Restaurant, Romance, Saigon, School, Signage, Sky, Smartphone, Smartphones, Social media, Social psychology, Sport + Leisure, Studio, Success, Sustainibility, Tech, Technology, Thailand, Trends, Video, Vietnam, W hotel, Wayfinding, Wellbeing, Women