Todays Opulence : The Progression of Luxury Lifestyle Experiences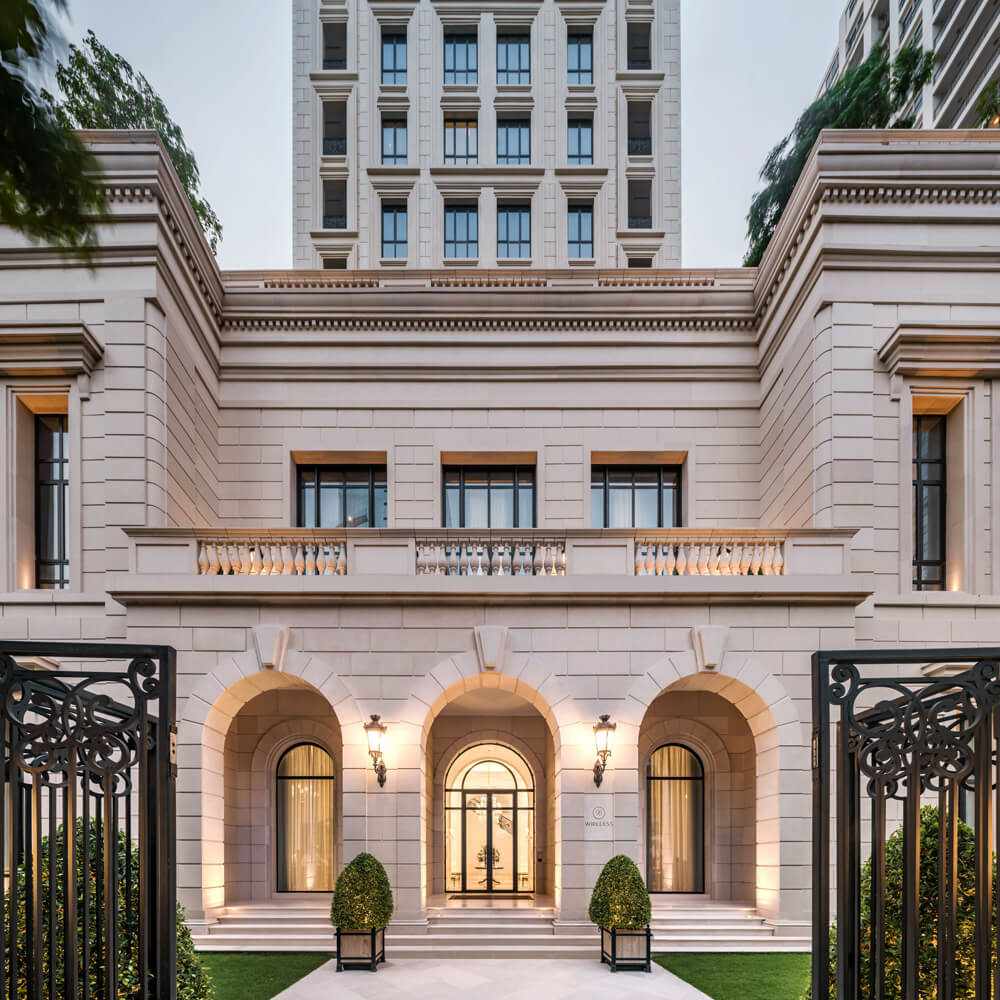 Todays luxury destinations and branded residential projects have evolved to the peak of high-end travel and living, offering exclusivity, and bespoke services. Yet beneath the facade of opulence, these locations are advancing a new era of consciousness, emphasizing sustainability, wellness, and rich cultural immersion.
Sarinrath Kamolratanapiboon, Executive Director at dwp, a leading design firm with studios across Asia and the Middle East, reflects on this evolution, stating, "We've seen a shift in what defines luxury. It's no longer solely about opulence and comfort. Today's discerning travelers and residents demand sustainability, wellness, and authentic cultural experiences. They're seeking transformative journeys, not just destinations or places to live."
Catering to refined and demanding clients, these destinations and residences underscore the delivery of phenomenal service and amenities, carefully tailored to suit individual tastes and needs. From personal butlers at one's beck and call to luxurious suites adorned with the finest materials, no stone is left unturned in curating an environment of indulgence.
Despite their relentless pursuit of luxury, these enterprises are profoundly committed to sustainable endeavors, recognising the necessity to preserve our planet for future generations. "Sustainability isn't just a buzzword for us," explains Charlie Kelly, Managing Director, Middle East Region, "It's integral to how we operate. We believe that luxury and sustainability coexist, and also mutually benefit.
We at dwp understand this and are committed to proving this through our designs and actions."
These residences exceed expectations by offering state-of-the-art wellness facilities, including world-class spas, fitness centers, and custom wellness programs. From yoga retreats set against breathtaking vistas to holistic treatments rooted in ancient healing traditions, guests are encouraged to embark on transformational journeys of self-realization and wellbeing.
"Luxury now extends beyond expensive materials and lavish design," observes Kamolratanapiboon. "An authentically luxurious experience fosters a profound and meaningful rapport with the local culture." These destinations are created for clients, offering curated and meaningful experiences that immerse guests in local customs and cuisines that allow interaction with local artisans.
dwp, with its global footprint across Asia and the Middle East, melds clients' aspirations with a deep understanding of each destination's local culture, history, and context. "We pride ourselves on crafting designs that not only fulfill our client's visions and respect and protect the environment and local communities," Kelly remarks.
The commitment of dwp to creating an unforgettable guest experience shines through their meticulous focus on sensory components; ambiences radiating through the personalisation of decorative lights, integration of natural sounds, and distinctive aromas that enhance the sensory experience. Guests stepping into these environments are immediately immersed in an atmosphere of enchantment and refinement.
These destinations including branded residences, exemplars of responsible tourism and living, demonstrate that luxury can be both indulgent and conscientious. "The future of luxury travel and living is not just about places to visit or reside," Kamolratanapiboon concludes, "They are transformative experiences that redefine the concept of luxury, leaving guests with memories that will last a lifetime."
Tags: Abu dhabi, Agile workspace, Archi, Architect, Architecture, Artist, Asia, Bangkok, Bar, BIM, Blessing, Blog, Boutique, Business, Civic, Construction, Content, Creativity, Culture, Debate, Design, Designer, Digital, Digital technology, Digital transformation, Digitisation, Drama, Drink, Dubai, Education, Email, Experience, F&B, Food, Future, Health, Healthcare, Hicap, Ho chi minh, Hong kong, Hospital, Hospitality, Hotel, Hotel design, Human, Information, Innovation, Interior, Interior design, Interior designer, Interview, Knowledge, Lebua, Lifestyle, Luxury, Luxury design, Luxury interior, Marriott, Mindful, News, Newsletter, Phone, Profile, Profit, Psychology, Residential, Restaurant, Romance, Saigon, School, Signage, Sky, Smartphone, Smartphones, Social media, Social psychology, Sport + Leisure, Studio, Success, Sustainibility, Tech, Technology, Thailand, Trends, Video, Vietnam, W hotel, Wayfinding, Wellbeing, Women