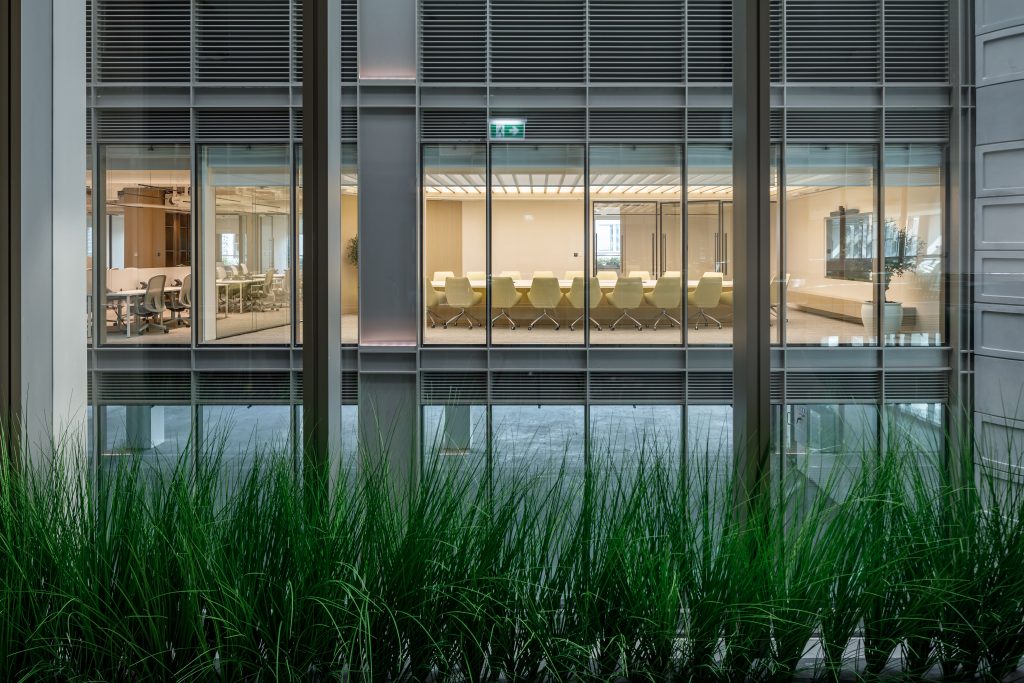 In the bustling heart of Dubai's International Financial Centre, One Central Building 5 is now home to the new offices of Ora, a name synonymous with luxurious minimalism and modern elegance. The location offers immediate amenities and food & beverage options, along with a stunning backdrop of Dubai's iconic Emirates Towers. But what sets this office apart is not just its prime locale—it's the result of an extraordinary vision, rendered into physical form by the design team at dwp|dubai.
Led by Adriana Graur, Erol Anefi, Morgan Heur, and Anastacia Schmidt, the dwp|dubai team embarked on a meticulous design journey, beginning with a comprehensive analysis of the base building and concluding in a seamless handover. Their execution of the client's visionary brief was an exercise in rigorous attention to detail. Each design element was crafted in close alignment with the contractor, achieving a unified and elevated aesthetic.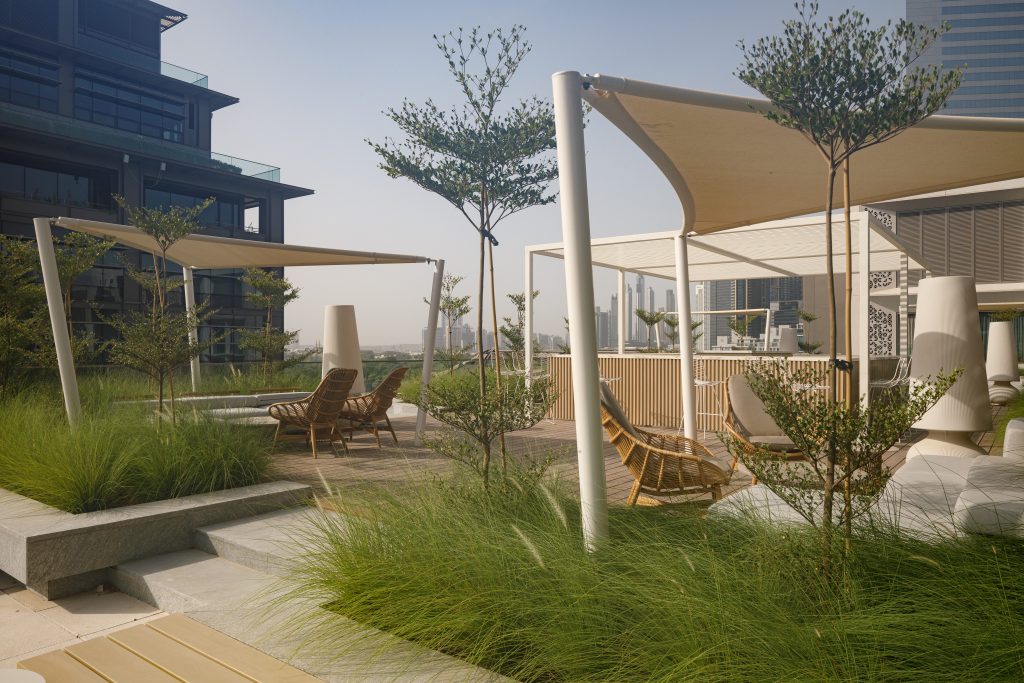 The project was marked by a harmonious collaboration with Ora's in-house design team from Egypt. This partnership ensured that every facet—from material selection to furnishings and equipment—was in accord with Ora's global brand ethos. Moreover, a commitment to sustainable design was foundational to their joint efforts, underscored by a focus on natural light infusion and acoustic optimization, all in compliance with LEED standards.
Ora's signature style is a deft intermingling of luxury and minimalism. Their properties embody this by weaving together modern and traditional elements, punctuated by bursts of carefully chosen colors and a balanced incorporation of natural materials such as wood, stone, and metal.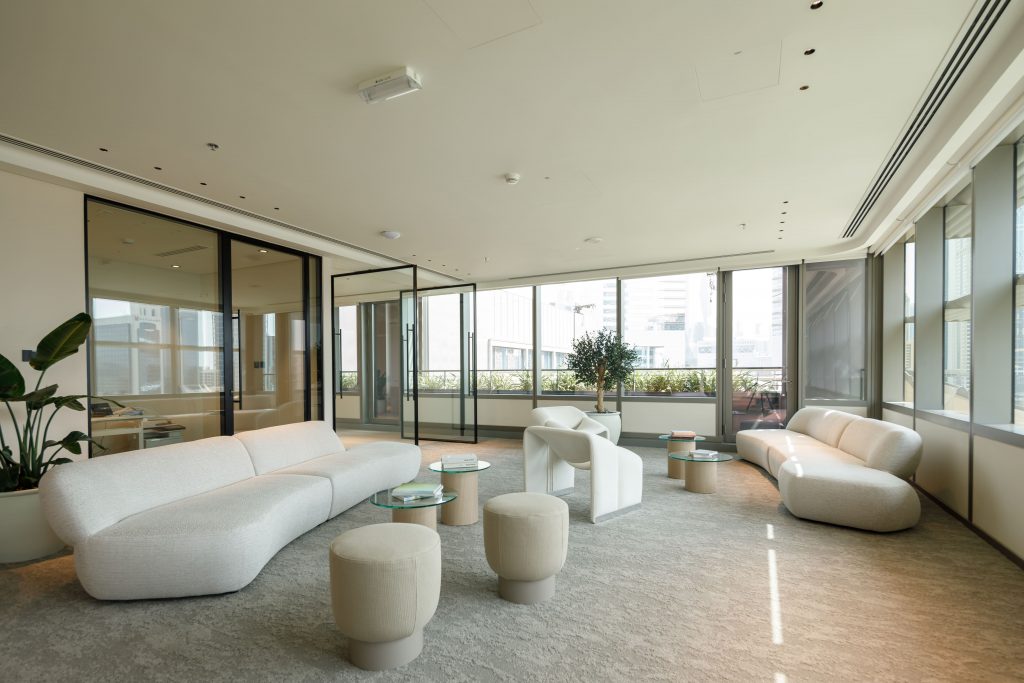 But the Ora brand goes beyond mere aesthetics. At its core, it demonstrates a deep-rooted commitment to modernism, innovation, sustainability, and cultural resonance. This guided dwp in designing a workspace that not only fosters collaboration through an open-plan layout but also accommodates the diverse demands of a contemporary office through thoughtfully integrated private workspaces. The design also pays homage to the UAE's rich cultural heritage, intertwining it effortlessly with Ora's design principles.
Functionality, too, is paramount. Ergonomic furniture and an integration of smart office solutions point to a design that is as environmentally responsible as it is user-friendly. This holistic approach has earned the Ora Office in Dubai the International Property Awards—a testament to dwp's consistent excellence in design.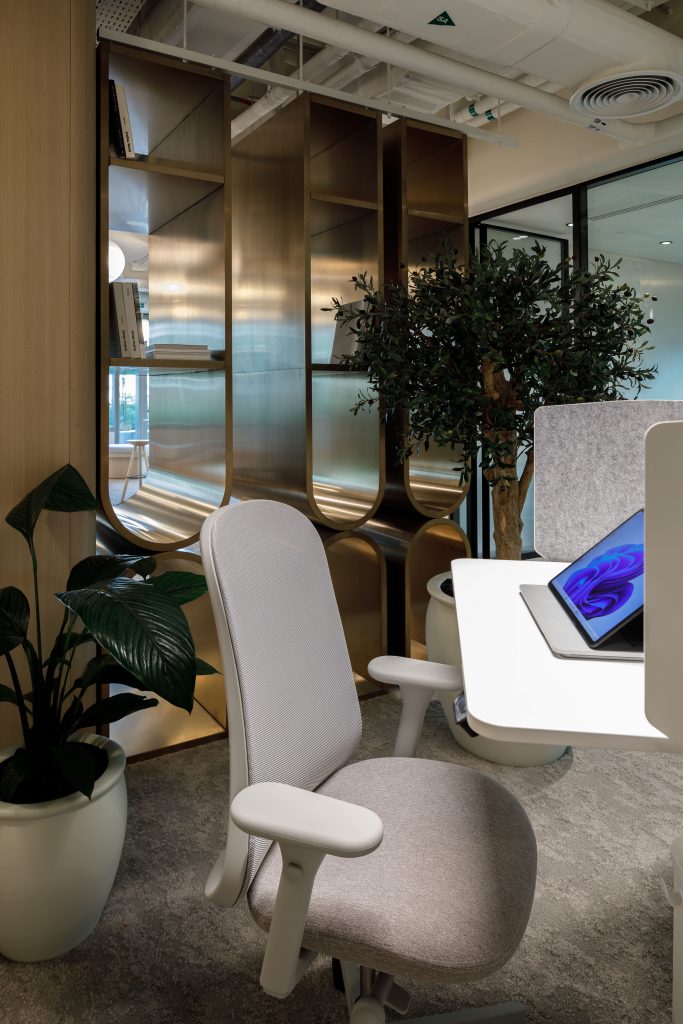 At the project's core are key elements:
— Biophilic Design: Emphasizing a connection with nature through materials and sensory elements, the design reflects the brand's resort experiences globally.
— A Balanced Approach: Open and closed rooms cater to different work needs, emphasizing both functionality and aesthetics.
— The CEO Suite: A personalized space, blending comfort, functionality, and aesthetics, aligned with the company's vision.
— Terrace Panorama: An outdoor space offering awe-inspiring views of Dubai's landmarks, providing an oasis in the urban landscape.
— Community Focus: The design encourages collaboration and focus, building a strong sense of community.
In sum, the Ora Office is more than a well-designed space; it's a living entity that echoes human needs and environmental consciousness. It offers an innovative approach to embracing natural beauty, fostering collaboration, and blending functionality with aesthetics and its vision, creativity, and execution make it not just a place to work, but a space to live, innovate, and inspire.
Tags: Abu dhabi, Agile workspace, Archi, Architect, Architecture, Artist, Asia, Bangkok, Bar, BIM, Blessing, Blog, Boutique, Business, Civic, Construction, Content, Creativity, Culture, Debate, Design, Designer, Digital, Digital technology, Digital transformation, Digitisation, Drama, Drink, Dubai, Education, Email, Experience, F&B, Food, Future, Health, Healthcare, Hicap, Ho chi minh, Hong kong, Hospital, Hospitality, Hotel, Hotel design, Human, Information, Innovation, Interior, Interior design, Interior designer, Interview, Knowledge, Lebua, Lifestyle, Luxury, Luxury design, Luxury interior, Marriott, Mindful, News, Newsletter, Phone, Profile, Profit, Psychology, Residential, Restaurant, Romance, Saigon, School, Signage, Sky, Smartphone, Smartphones, Social media, Social psychology, Sport + Leisure, Studio, Success, Sustainibility, Tech, Technology, Thailand, Trends, Video, Vietnam, W hotel, Wayfinding, Wellbeing, Women