dwp wins the Luxury Residence Global Award for 98 Wireless
We are delighted to announce that we've just won the Luxury Residence – Global Award at The International Design and Architecture Awards 2017 for our work on 98 Wireless in Bangkok. The award recognises the ultimate in luxurious residences from across the world.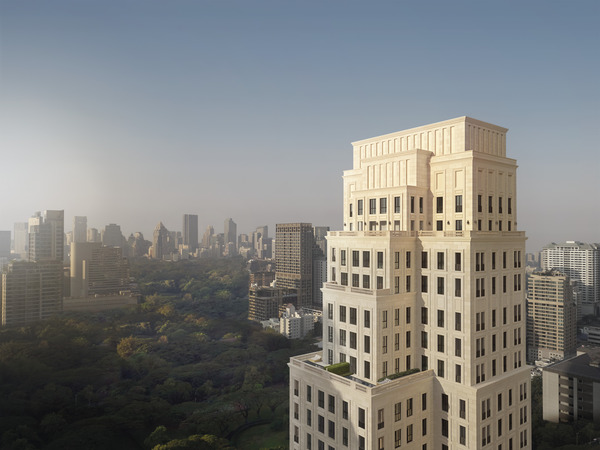 When designing this now iconic building, we focused on both luxury but also solidity and permanence. It was important that the building had stature. So we evoked the grandeur and timelessness of the European Beaux-Arts style as well as taking inspiration from the great buildings in New York's fifth Avenue. CNN were so impressed they recently featured dwp on their international 'One Square meter' segment – http://cnn.it/2xzuy3I
dwp are proud to be spearhead such a unique and timeless building for Bangkok, and now we're even prouder to see our work receive this prestigious award.
Tags: Abu dhabi, Agile workspace, Archi, Architect, Architecture, Artist, Asia, Bangkok, Bar, BIM, Blessing, Blog, Boutique, Business, Civic, Construction, Content, Creativity, Culture, David Clarke, Debate, Design, Designer, Digital, Digital technology, Digital transformation, Digitisation, Drama, Drink, Dubai, Education, Email, Experience, F&B, Food, Future, Health, Healthcare, Hicap, Ho chi minh, Hong kong, Hospital, Hospitality, Hotel, Hotel design, Human, Information, Innovation, Interior, Interior design, Interior designer, Interview, Knowledge, Lebua, Lifestyle, Luxury, Luxury design, Luxury interior, Marriott, Middle east, Mindful, News, Newsletter, Phone, Profile, Profit, Psychology, Residential, Restaurant, Romance, Saigon, School, Signage, Sky, Smartphone, Smartphones, Social media, Social psychology, Sport + Leisure, Studio, Success, Sustainibility, Tech, Technology, Thailand, Trends, Video, Vietnam, W hotel, Wayfinding, Wellbeing, Women