dwp | design worldwide partnership shares its involvement in the design for Expo 2020 Dubai
Expo 2020 Dubai opens on 1st October 2021 to welcome visitors from around the world. For over 170 years, World Expos have provided a platform to showcase the greatest innovations that have shaped the world we live in today. Expo 2020 will continue that tradition and is uniquely "Connecting Minds, Creating the Future" through opportunity, mobility and sustainability.
Over 190 nations are participating in Expo 2020 and dwp | design worldwide partnership is excited to be one of the international design teams collaborating in the designs for this global event.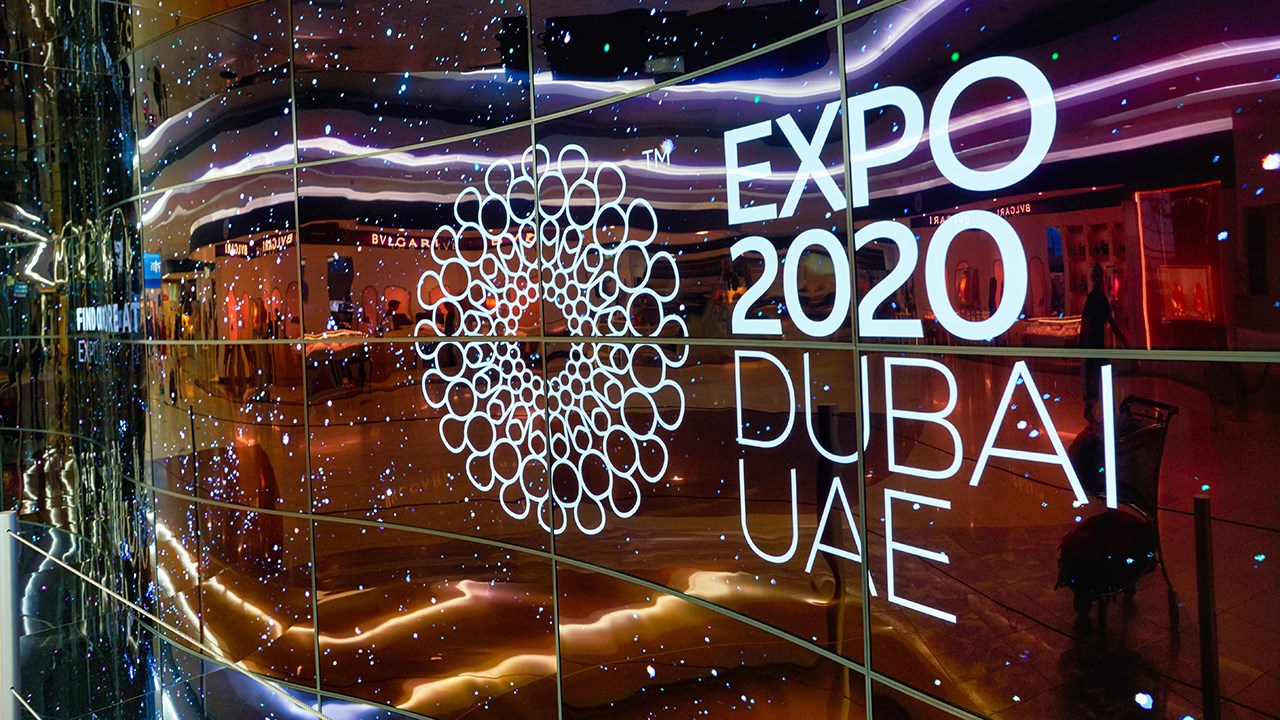 dwp was engaged by ISG Middle East to collaborate with TGP International on the design of "Best Of The Best": 10 of the more than 200 food and beverage outlets that will serve visitors to Expo 2020. This project showcased dwp's ability to quickly deploy talent from dwp studios across the globe to deliver great design; where its Dubai studio joined together with specialist teams from its Sydney, Singapore and Bangkok studios. Expo 2020 will be a foodie's paradise offering global cuisines, from street food to gourmet dining by celebrity chefs and will also bring awareness of how everything from climate change to technology will change how we source, prepare and cook food.
Tags: Abu dhabi, Agile workspace, Archi, Architect, Architecture, Artist, Asia, Bangkok, Bar, BIM, Blessing, Blog, Boutique, Business, Civic, Construction, Content, Creativity, Culture, David Clarke, Debate, Design, Designer, Digital, Digital technology, Digital transformation, Digitisation, Drama, Drink, Dubai, Education, Email, Experience, F&B, Food, Future, Health, Healthcare, Hicap, Ho chi minh, Hong kong, Hospital, Hospitality, Hotel, Hotel design, Human, Information, Innovation, Interior, Interior design, Interior designer, Interview, Knowledge, Lebua, Lifestyle, Luxury, Luxury design, Luxury interior, Marriott, Middle east, Mindful, News, Newsletter, Phone, Profile, Profit, Psychology, Residential, Restaurant, Romance, Saigon, School, Signage, Sky, Smartphone, Smartphones, Social media, Social psychology, Sport + Leisure, Studio, Success, Sustainibility, Tech, Technology, Thailand, Trends, Video, Vietnam, W hotel, Wayfinding, Wellbeing, Women