Multiple successes for dwp in the Design Awards Season – The Delightful Gift of Industry Recognition
Multiple successes for dwp in the Design Awards Season – The Delightful Gift of Industry Recognition
In recent weeks dwp | design worldwide partnership has been honoured to have multiple projects, across different sectors, nominated for prestigious architecture and design industry awards. Receiving industry recognition sits alongside client satisfaction as one of the highest accolades for any project. Our team at dwp is proud to be receiving this form of acknowledgement in multiple countries and across different sectors, demonstrating that we are delivering the highest standard designs in all that we do.
Four Awards for Bangkok Luxury Interiors Project
Condo development has raised the benchmark in luxury condominium design especially within the South-East Asian region. dwp's lifestyle team based out of our Bangkok studio has designed multiple inspirational and luxurious living spaces throughout. Lifestyle and hospitality design is a major speciality for dwp. We are delighted that one of our latest projects has received the top awards in four categories at the PropertyGuru Thailand Property Awards 2021. Alongside 'Best Luxury Condo Interior Design' (dwp) it also was awarded 'Best Smart Building Design', 'Best Luxury Condo Architectural Design' and 'Best Luxury Condo Development'.
"Lifestyle and Hospitality design excellence has been the cornerstone of dwp design work in Asia since our practice was founded by Scott Whittaker and others in the 1990s. We have since grown and strengthened further, with added impetus and now we are delivering projects in Japan, New Zealand and the Middle East. We have reestablished our studios in Shanghai and Singapore over the last few years and winning awards and industry recognition is a fantastic accolade for our global design team. I would particularly like to congratulate Nadia Dahlan and the Bangkok dwp lifestyle design studio."
Scott Whittaker,Group Creative Director – dwp | design worldwide partnership.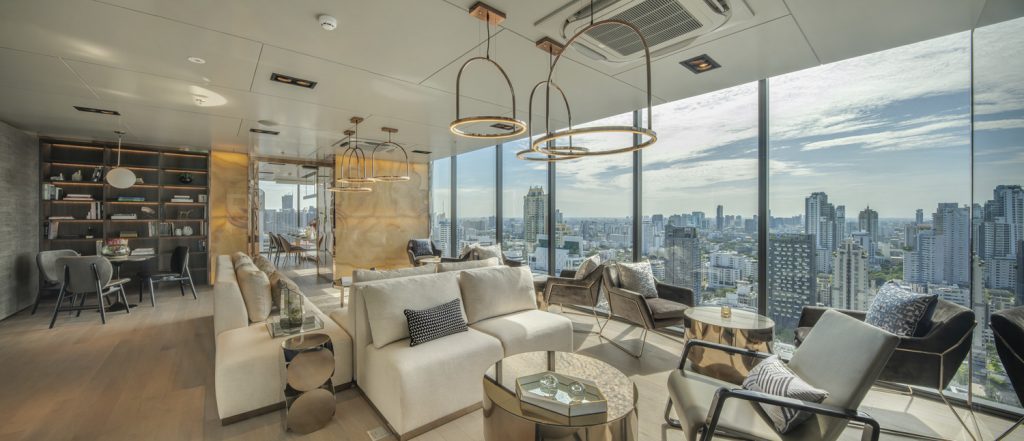 More Awards for dwp architects for Australia Sports Projects
The sports sector has done particularly well recently with multiple projects recognised across different award programs. The AU National Sports & Physical Activity Awards 2021 shortlisted two dwp designed projects of three overall entries as finalists for the category of 'Facility Design and Development'. On the 9th December 2021 the Oakleigh Recreation Centre was announced as the winner of this award. This project was also the recipient of the Community Facility of the Year' at Park and Leisure Australia's state (VIC/ TAS) 2021 Awards for Excellence in July 2021, making this it's second valued industry acknowledgment. The Oakleigh design team was led by David Huntley as project lead architect, along with Percy Damian Lopez, Kellie Adler and many others from the dwp Melbourne Studio.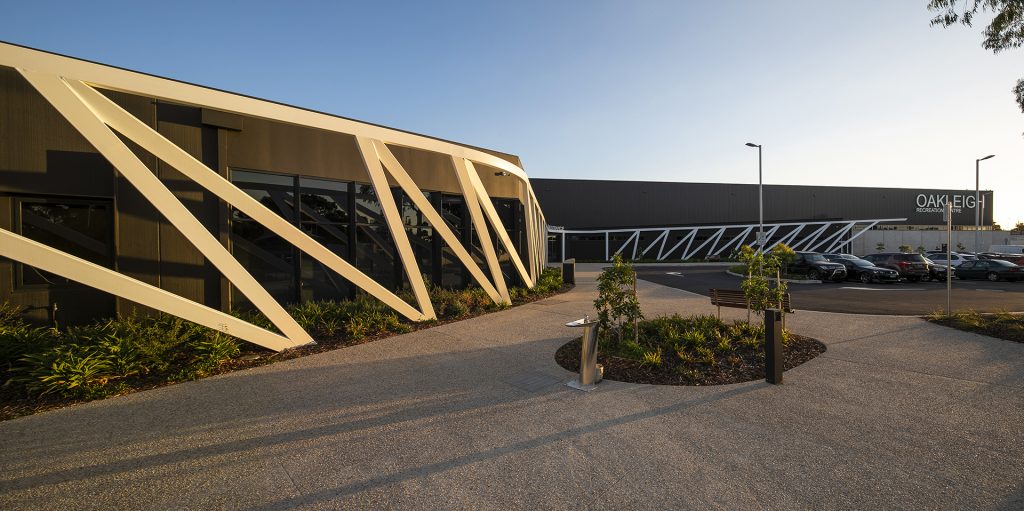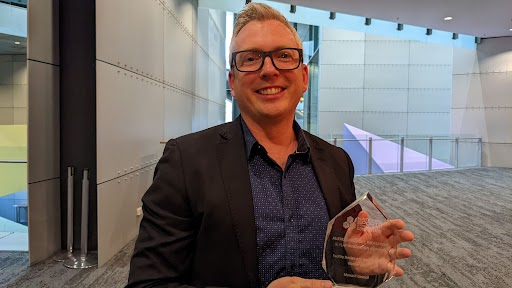 The dwp designed Eric Tweedale Stadium at Granville Park also was on the shortlist for the same award and has also received much attention since its completion and its official opening last month. On the 30th November it was the recipient of the respected Australian Timber Design Awards, as the overall winner as well as award winner for Commercial & Public Buildings and Excellence in Engineering. This award is particularly significant to dwp due to it's sustainable design, a perfect example of dwp's design ethos and pledge to 'Design for a Better world'.
"Sustainable design is central to what we do at dwp and therefore environmental sustainability was an important objective of the project and timber construction was key to achieving this. The use of a mass timber structure in the Stadium is the first use of glulam timber for this type of facility in Australia and represents an impressive achievement and benchmark in timber engineering."
Ivana Simkovic, Design Director Sydney – dwp | design worldwide partnership.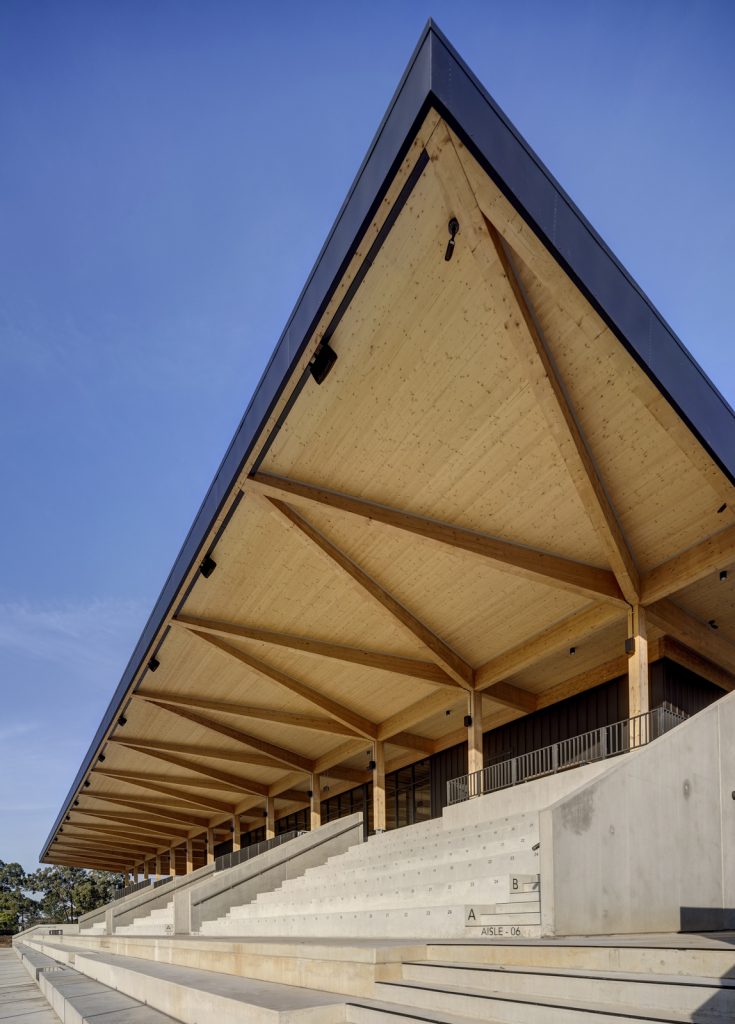 The Australian Timber Design Awards celebrate the design and construction of structures that feature timber. Now in their 22nd year, the Awards are distinguished by a proud heritage of winning projects that demonstrate innovation. The Awards promote and encourage outstanding timber design. Winning this award is testament to dwp's exceptional design skills, commitment to sustainability and dedication to dwp's practice ethos 'Design for a Better world'.
The design of the Eric Tweedale Stadium is driven by the stadium's connection to the local environment and history of the Cumberland Plains. Located within Granville Park, it's form and materiality respond to the site's heritage as much as to its current sporting environment. The Stadium includes a grandstand with change rooms, multipurpose room, first-floor function space, commercial kitchen and outdoor viewing deck. The glulam roof cantilevers over eight meters over the seating, creating a simple yet strikingly beautiful form that also gives historical reference to the forest that once dominated the site. The use of a mass timber structure in the Stadium is the first use of glulam timber for this type of facility in Australia, representing an impressive achievement in architectural design and timber engineering.
"The Eric Tweedale Stadium is a truly outstanding project and it is the outcome of great work by a cohesive project team led by an exceptional Design Director, Ivana Simkovic of dwp Sydney studio. The team included the Cumberland City Council client with a clear vision, the supportive end-users and project stakeholders, skilled engineers and resilient builders who worked through the challenges of the last two years. They have collectively created a beautiful building that celebrates its place and its purpose. It's simply fantastic to win the Australian Timber Design Award 2021. I congratulate everyone involved and I especially want to thank Cumberland City Council for supporting our design vision. We also would like to extend our appreciation to our colleagues at Northrop Engineers who shared the drive for sustainable design solutions, Belmadar, the contractor and Rubner who supplied the timber, as well as all other consultants who worked with us on this project. Thank you to the Timber Development Association for this recognition – we are honoured to be the recipients of this award."
Michael Hegarty, CEO – dwp | design worldwide partnership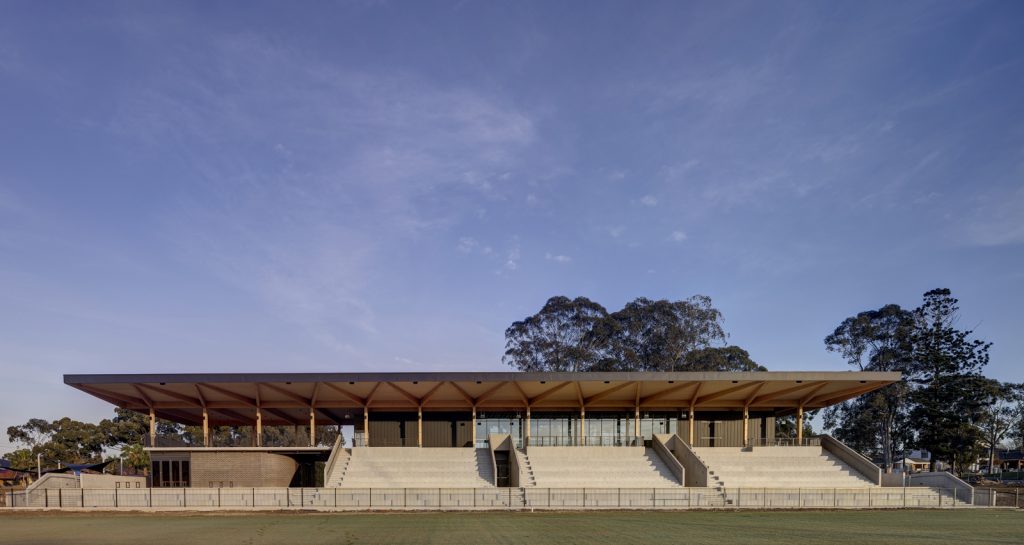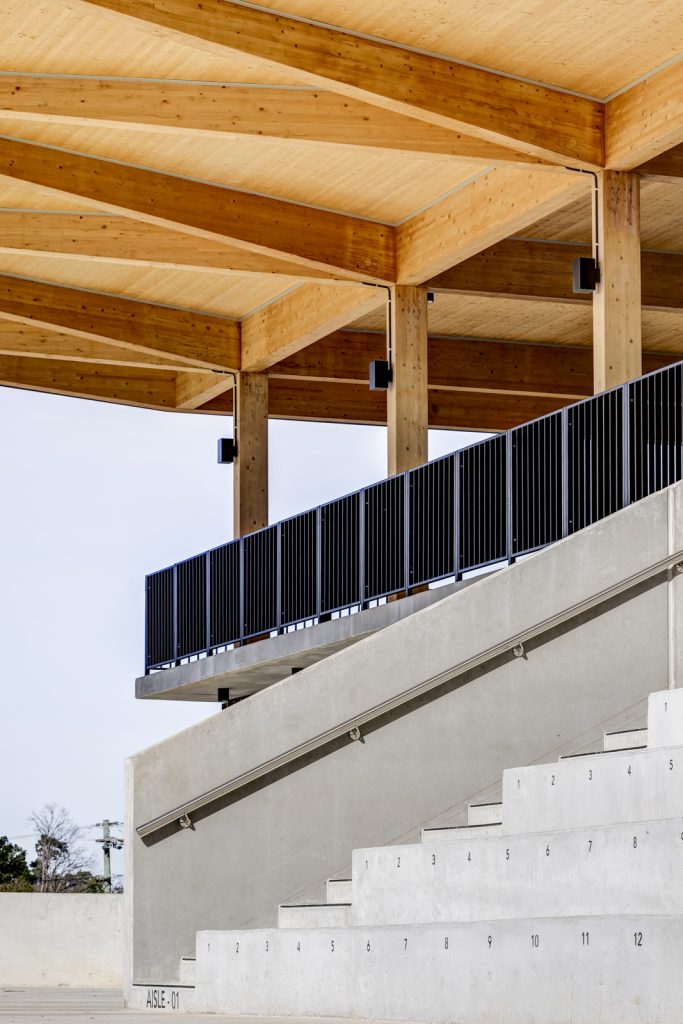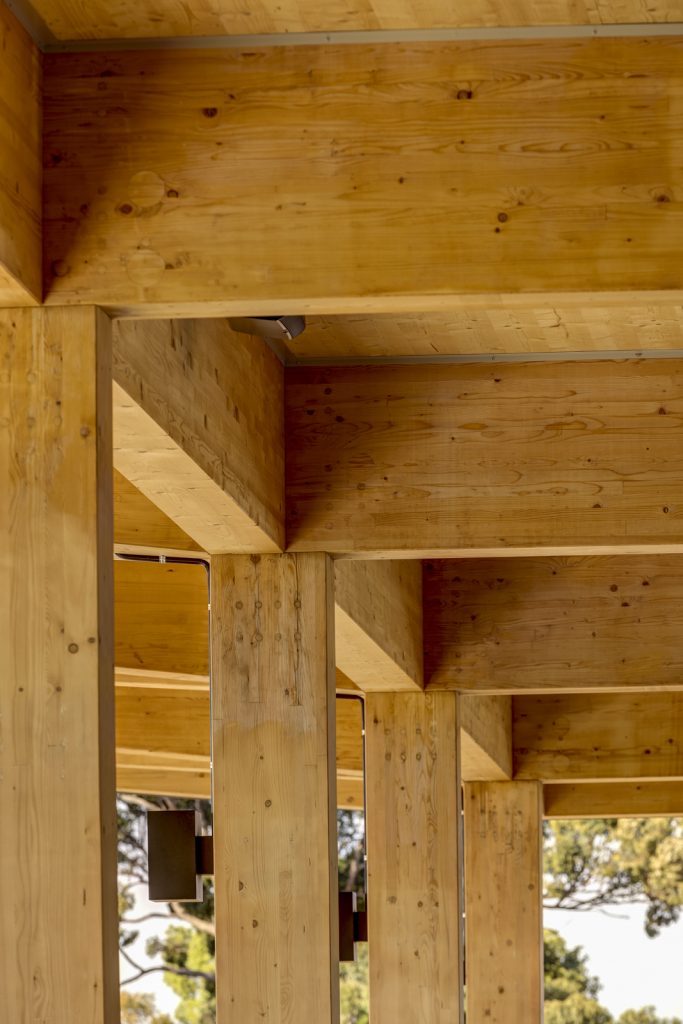 dwp designed Hotel Chadstone Melbourne, M Gallery by Sofitel, which received the LIV Award for Luxury Hotel Design earlier this year was once again shortlisted for the Eat Drink Design Awards held in Melbourne on the 2nd December 2021. Congratulations to James Campbell, project leader with Kellie Adler and the dwp Melbourne Studio.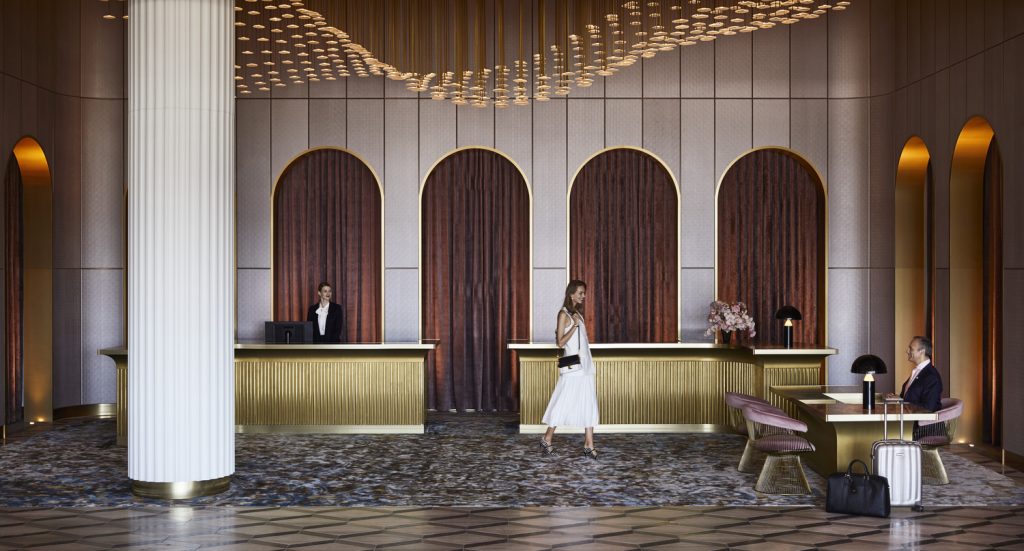 dwp has delivered some outstanding and innovative designs in the Retirement Living sector. The most recent project, Europa on Alma designed for Bolton Clarke was shortlisted as a finalist in the Project of the Year – Ageing in Place category for the 9th Asia Pacific Eldercare Innovation Awards. This project is a first class independent living facility created specifically for the 'baby boomers' who remain actively involved in the community and are not ready to wind down. The dwp design team was led by Design Director David Brian and included Sean Logue, Kellie Adler and James Campbell.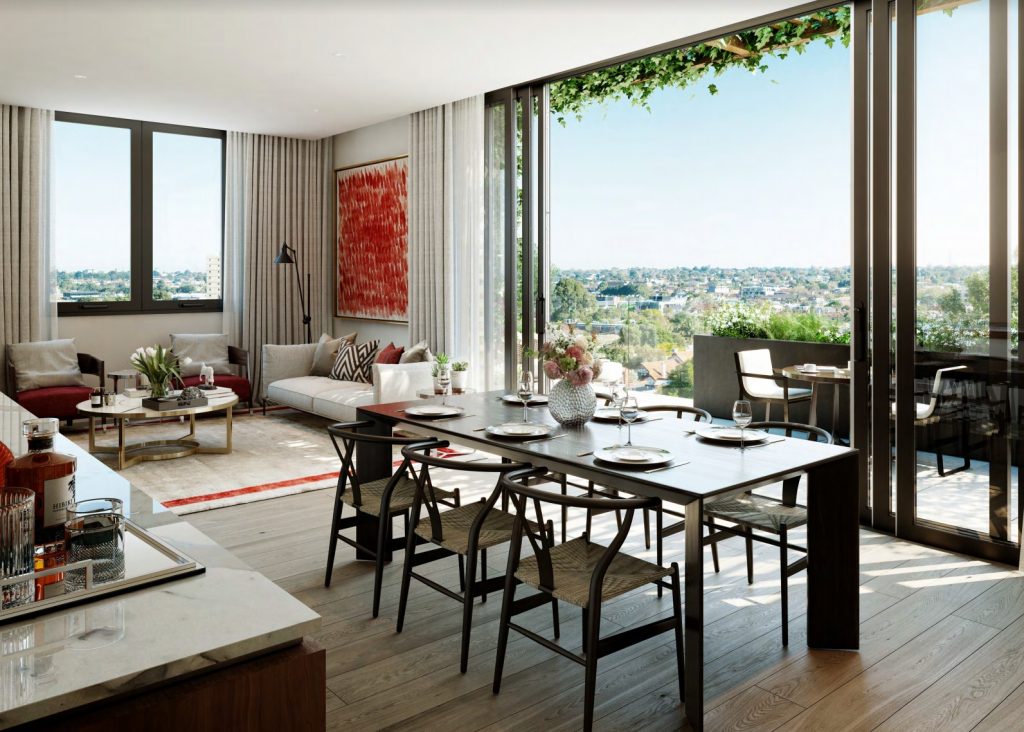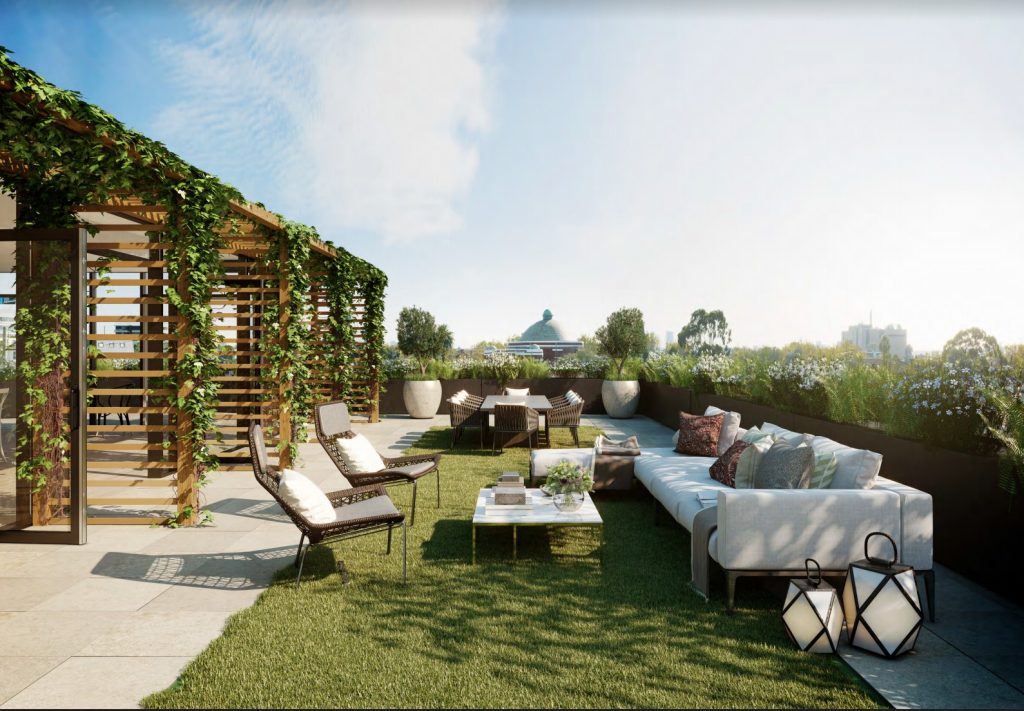 Tags: Abu dhabi, Agile workspace, Archi, Architect, Architecture, Artist, Asia, Bangkok, Bar, BIM, Blessing, Blog, Boutique, Business, Civic, Construction, Content, Creativity, Culture, Debate, Design, Designer, Digital, Digital technology, Digital transformation, Digitisation, Drama, Drink, Dubai, Education, Email, Experience, F&B, Food, Future, Health, Healthcare, Hicap, Ho chi minh, Hong kong, Hospital, Hospitality, Hotel, Hotel design, Human, Information, Innovation, Interior, Interior design, Interior designer, Interview, Knowledge, Lebua, Lifestyle, Luxury, Luxury design, Luxury interior, Marriott, Mindful, News, Newsletter, Phone, Profile, Profit, Psychology, Residential, Restaurant, Romance, Saigon, School, Signage, Sky, Smartphone, Smartphones, Social media, Social psychology, Sport + Leisure, Studio, Success, Sustainibility, Tech, Technology, Thailand, Trends, Video, Vietnam, W hotel, Wayfinding, Wellbeing, Women