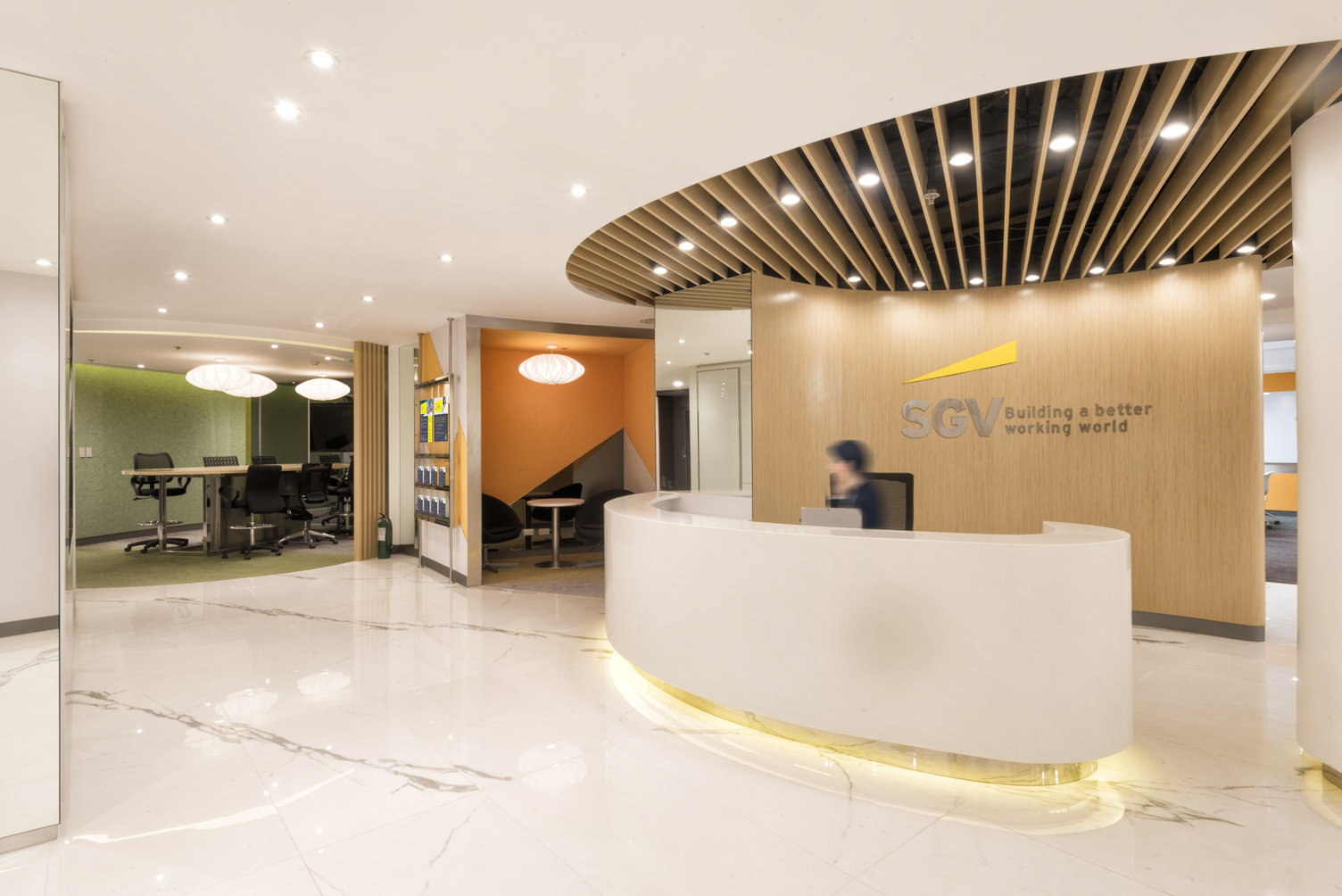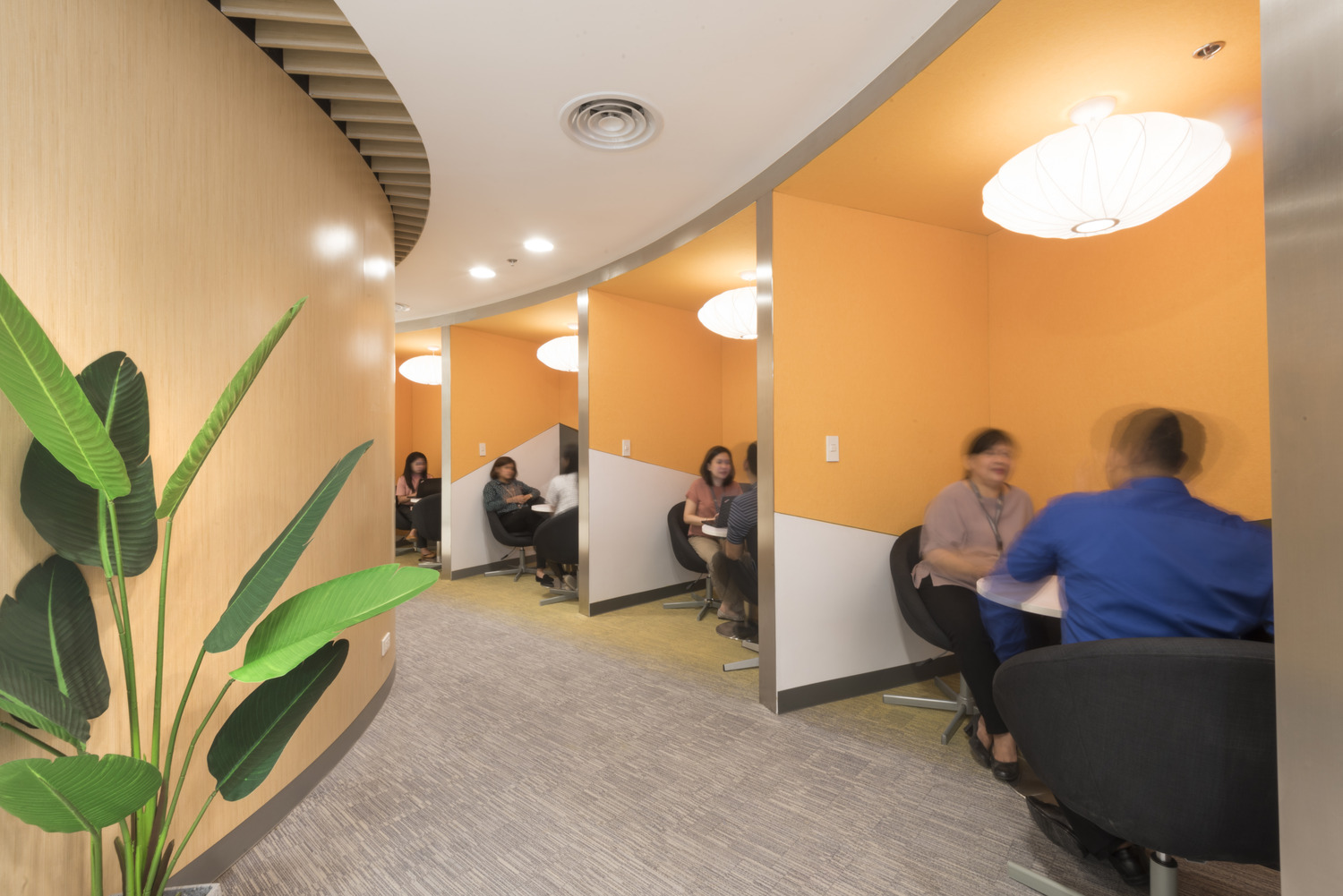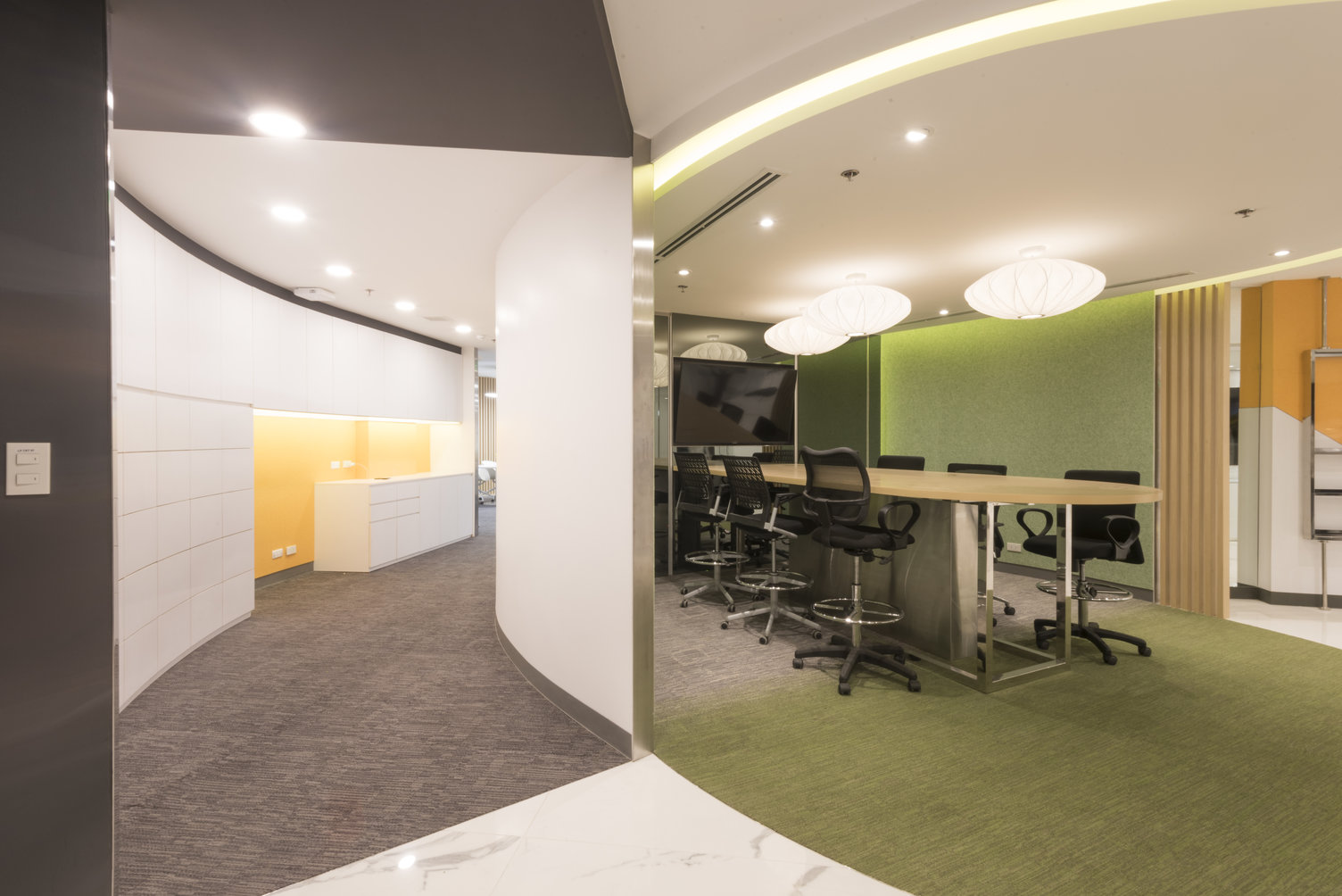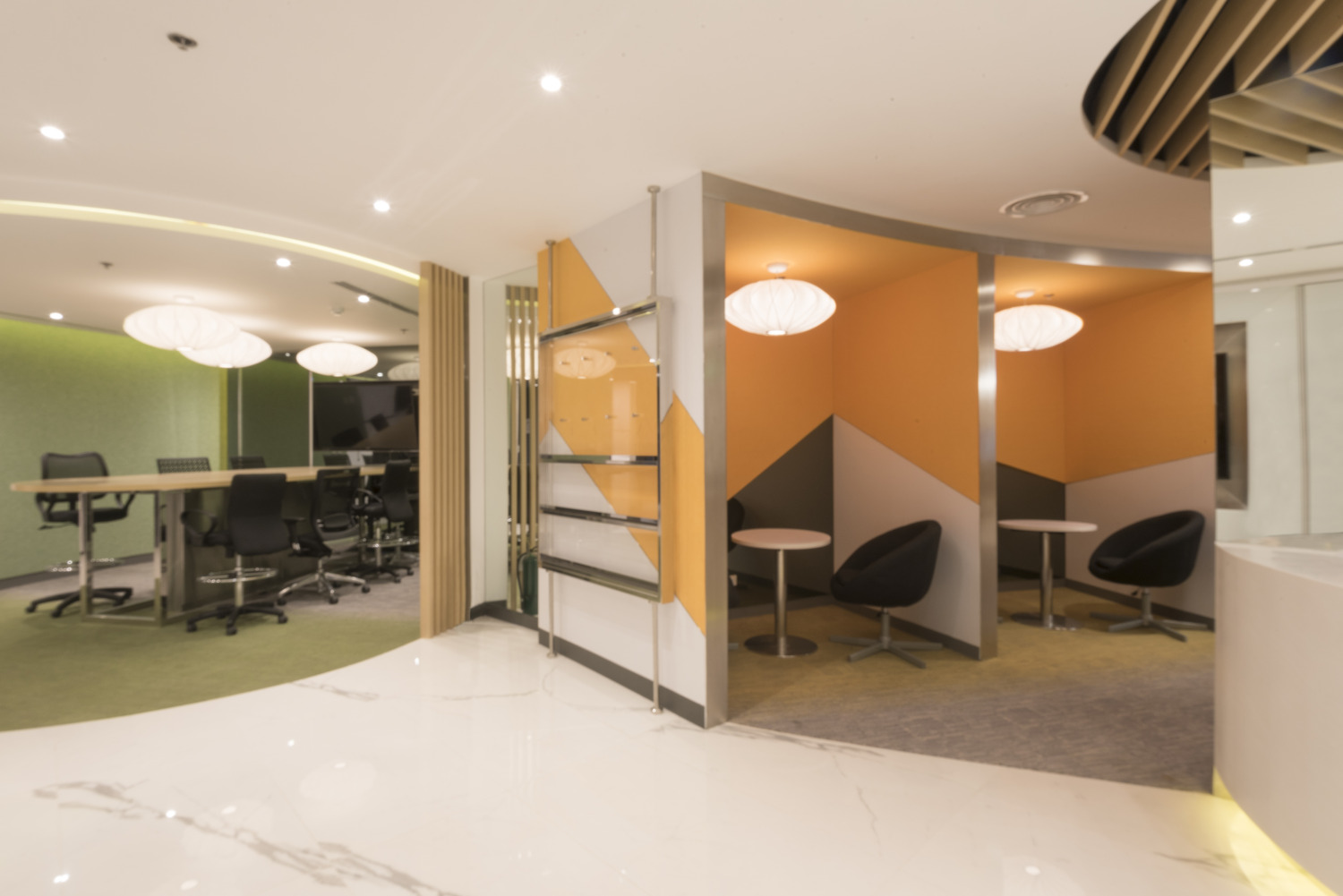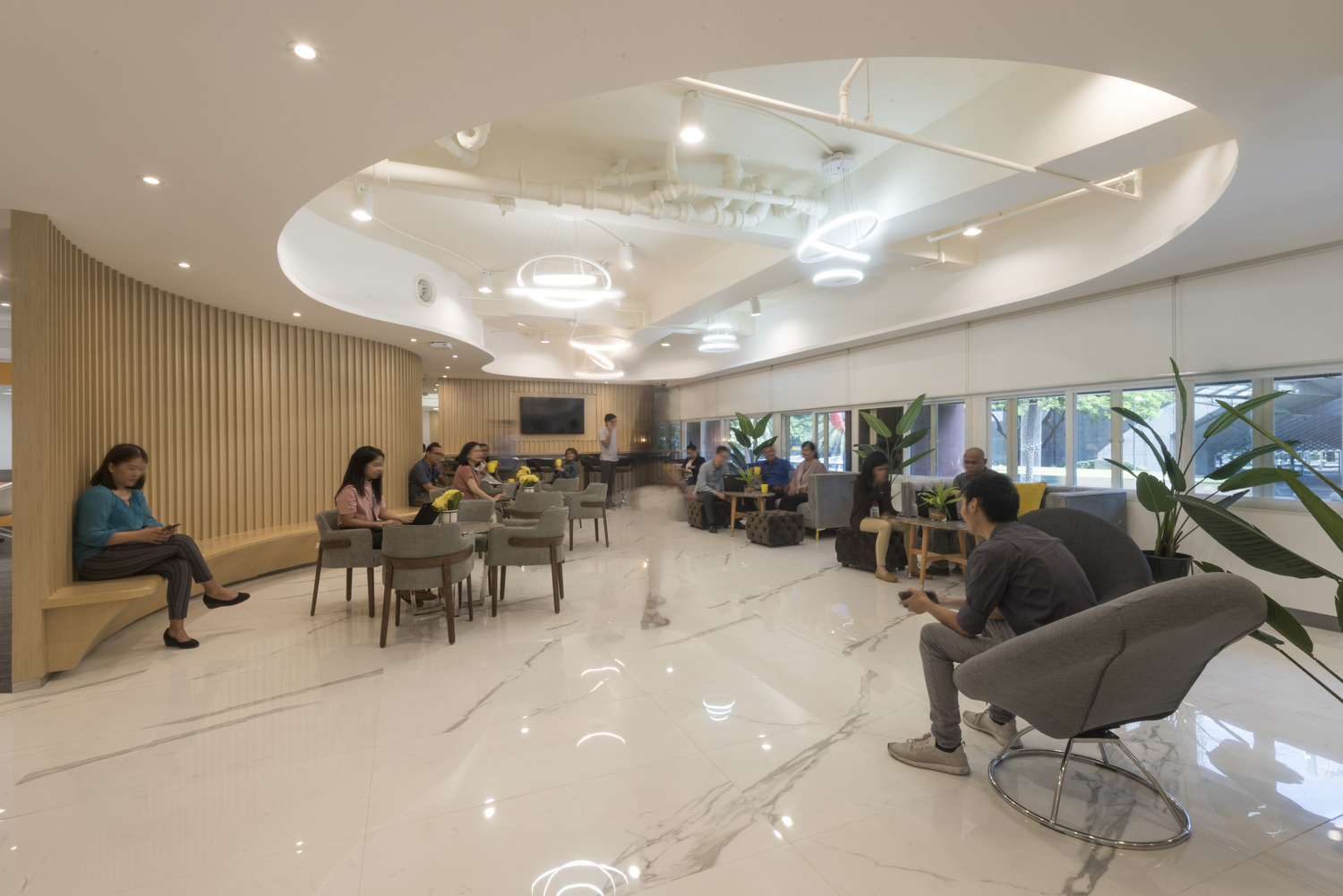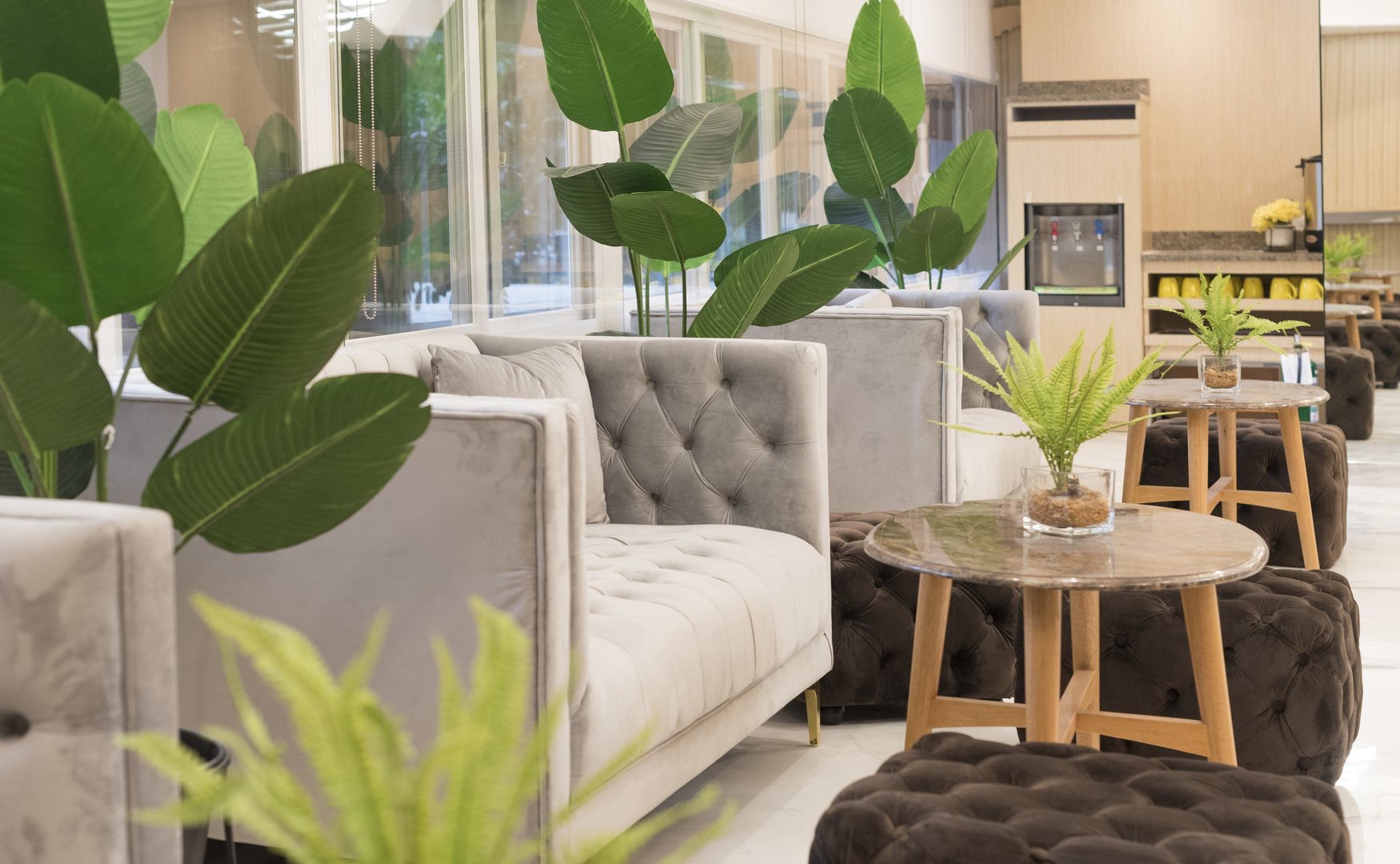 Designing a better working world
SGV & Co. Talent Office
SGV & Co., the Philippines' largest multidisciplinary professional services firm with eight offices across the Philippines and a member company of Ernst & Young, engaged dwp as lead consultant for the design & build of their new talent office. SGV desired a workspace for their talent teams that is functional in accommodating visitors and applicants, flexible in hosting training events and most importantly, dynamic in reflecting the brands culture & values.
The design features a welcoming circular reception desk, curved walls to enhance the very rectangular space, high ceilings, natural lighting throughout, a number of open plan areas with digitally agile workstations, collaboration zones for team work and a comfortable pantry area. Pops of SGV brand colour adorn the walls and the entire space is designed to be bright, fresh and enticing, ultimately encouraging applicants to become a part of the dynamic SGV family.
To deliver this workplace in time for the CPA graduate intake dwp were faced with a challenging timeline but with effective management and efficient coordination with sub-consultants dwp were able to deliver both the design and build of this workplace successfully within a total timeline of just 6 weeks.