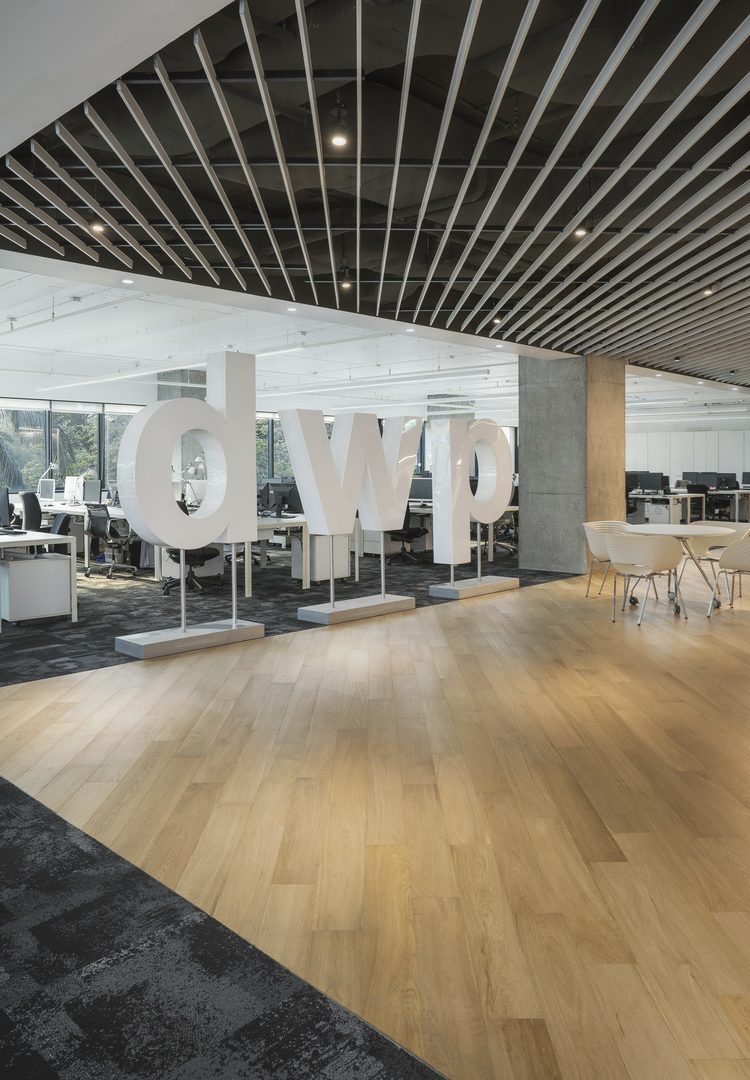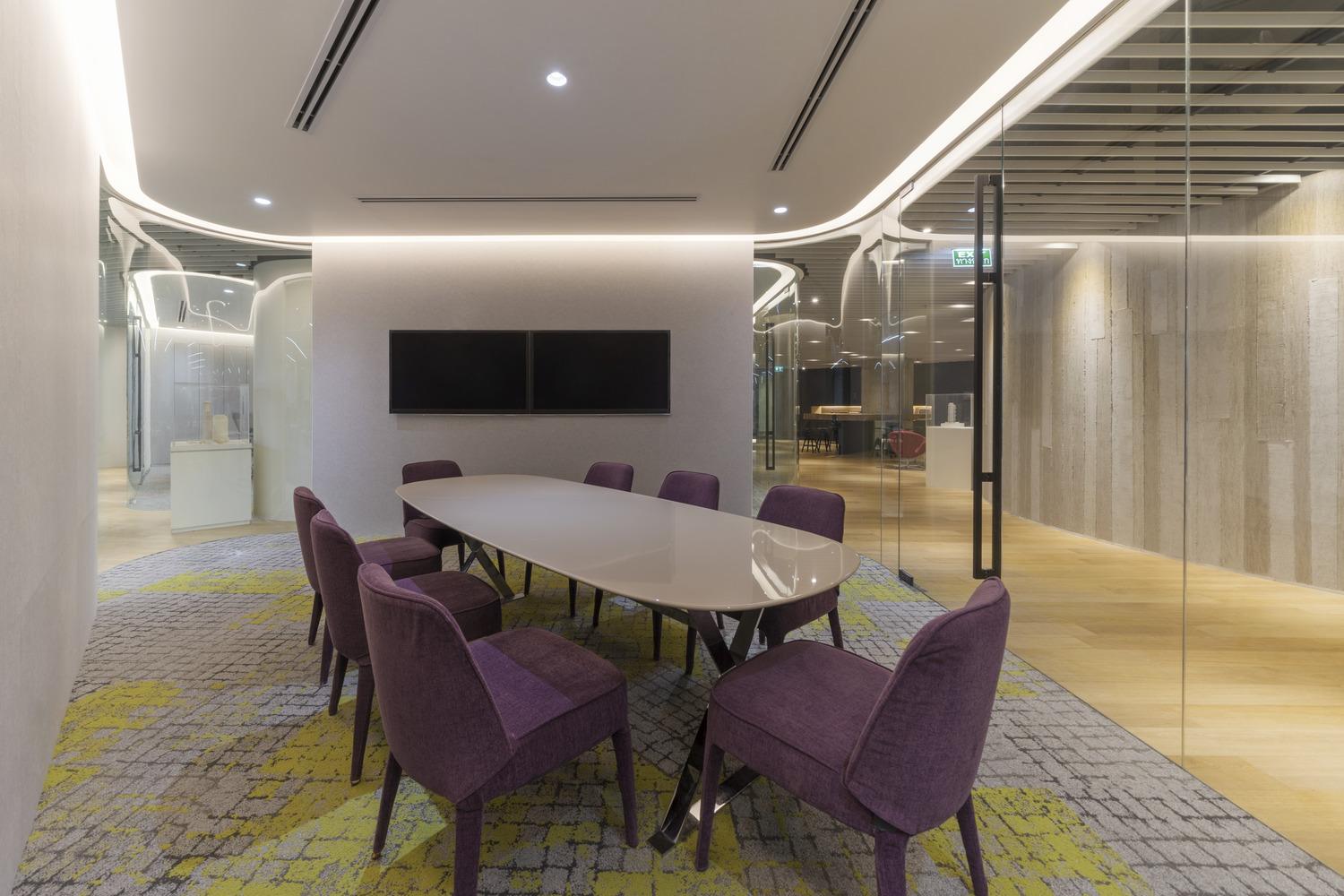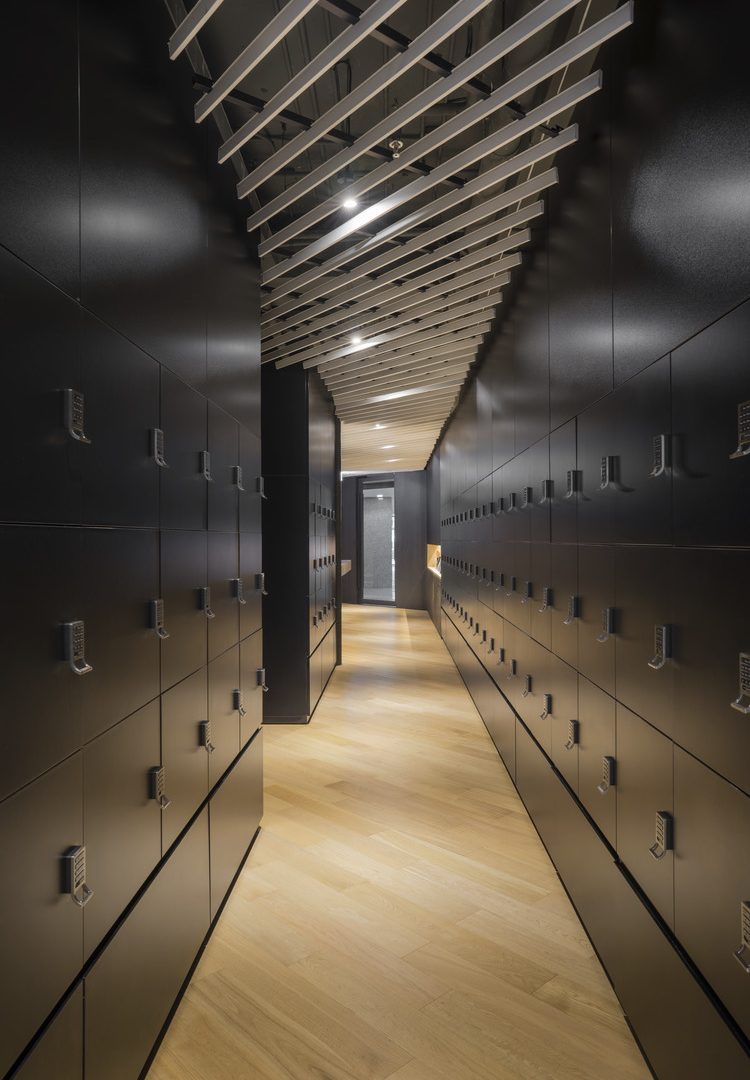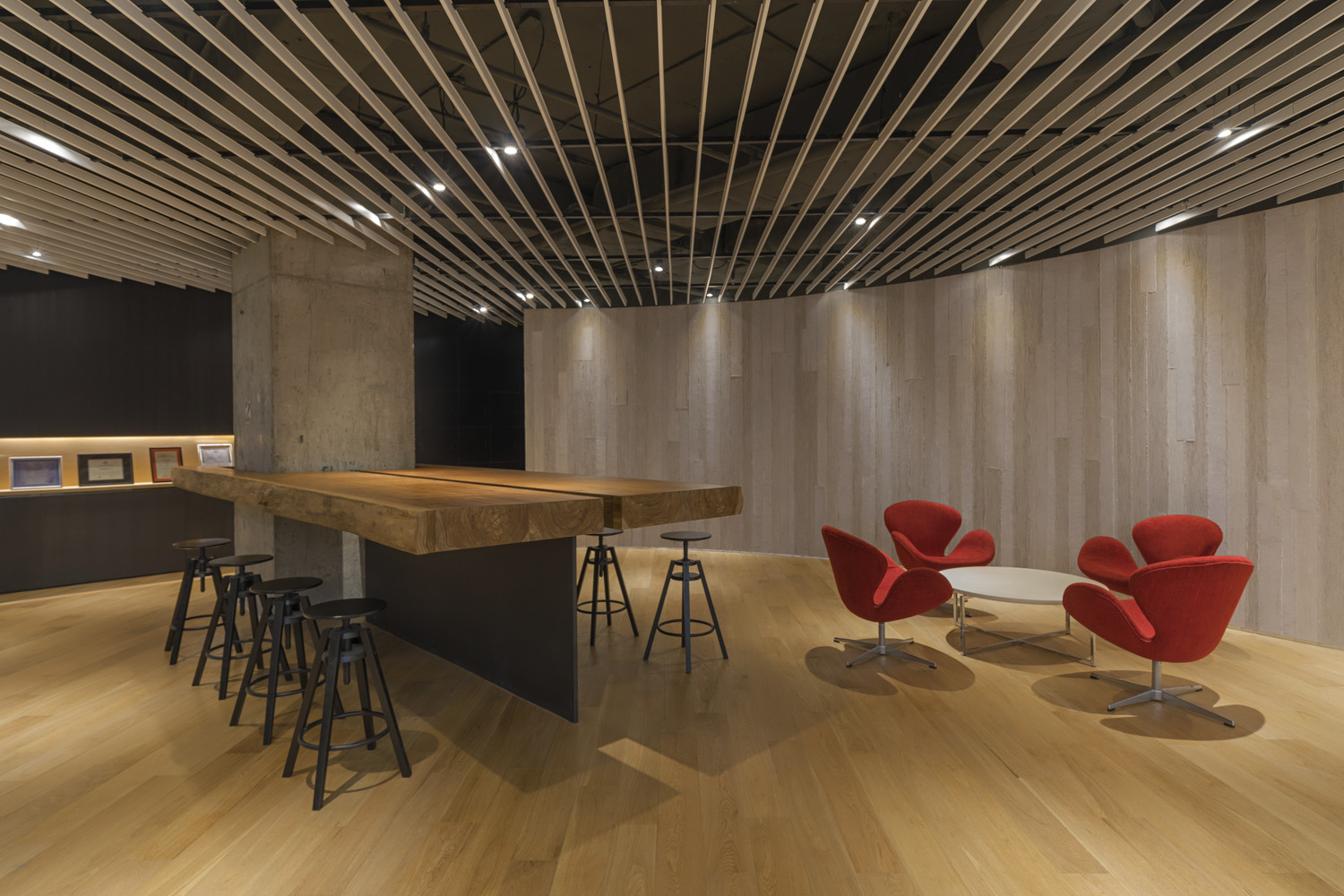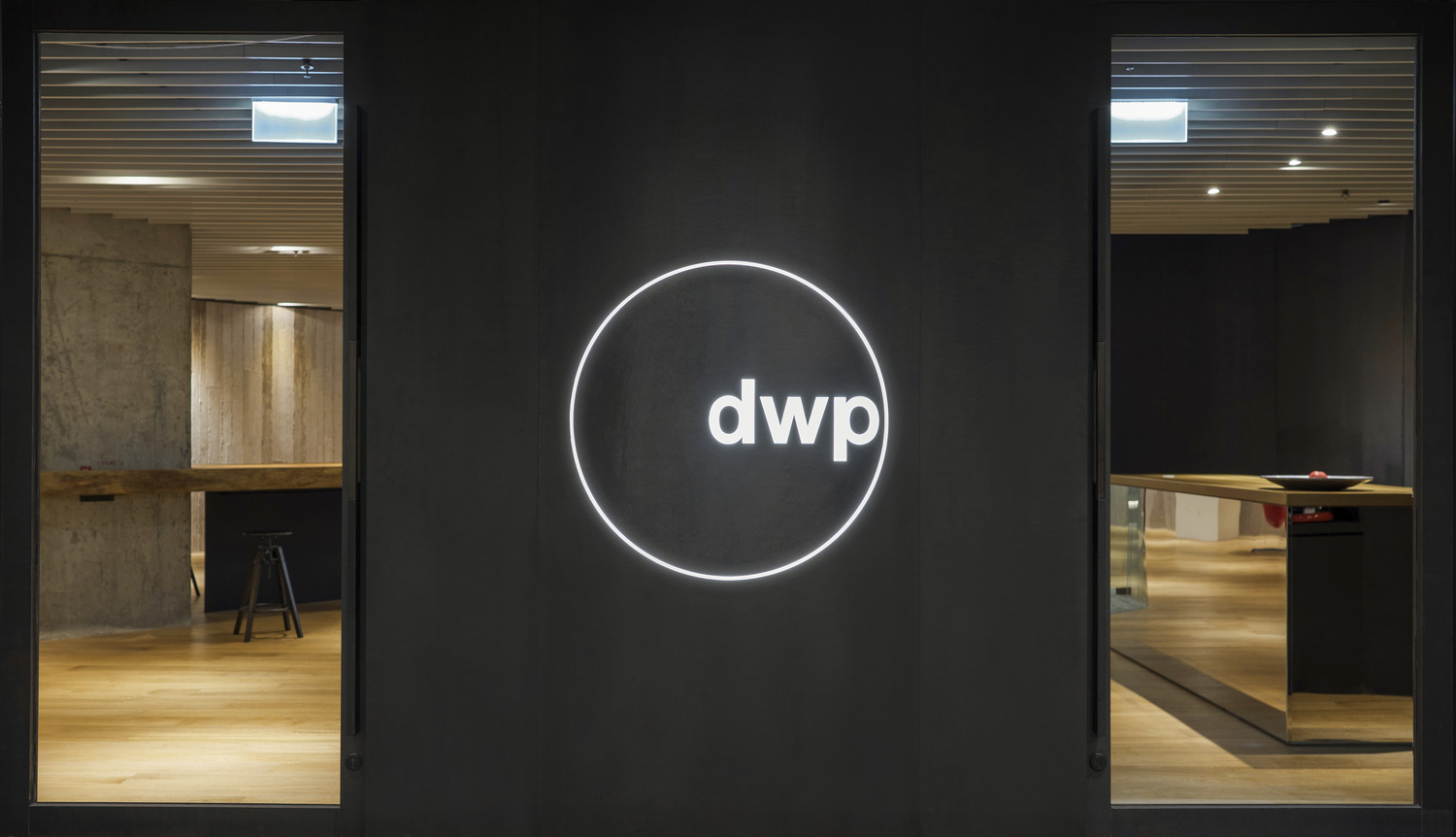 Approach and experience
dwp Headoffice
When the time came to move; dwp embraced the opportunity to walk the talk of digital transformation and become a showcase fully agile workplace.
The open plan office is designed to be creative and interactive. Natural light is able to flow in from the treeline which also reduces energy consumption. Fully wireless the team are no longer tied to their desks by a PC and lan cable. Staff can work independently or in groups anywhere in the office.
The design theme was 'approach' and 'experience'. Stepping into the lobby; a café and barista provides a warm, caffeinated welcome. A thick wooden counter with natural grain forms a functional and aesthetic workspace in the cafe area. Personal desk drawers were removed and clever storage used to maintain the integrity of the design and maximise space. The iconic style of the dwp office is formed by organic flow and rounded walls which are juxtaposed with rough concrete finishes.
Exposed pipes and original markings by builders on the beams become artwork referencing interior design and architecture. The office is a showcase of dwp's elegant choices and clever combinations of materials and colour.
Awards: BCI Asia Awards, The Working Category, Merit