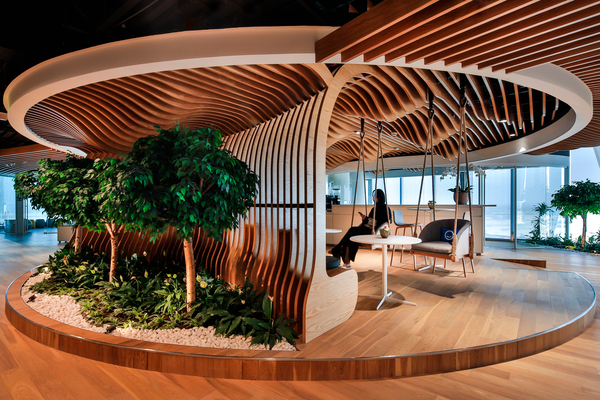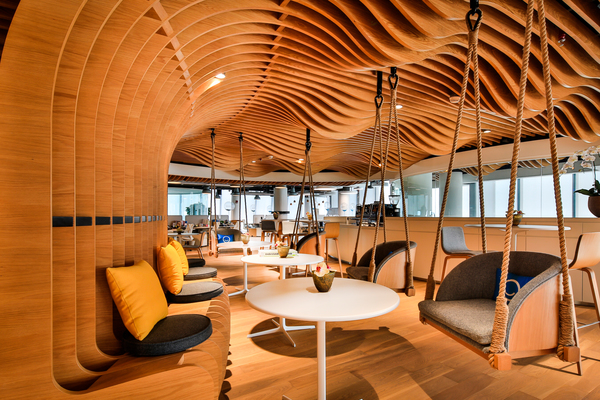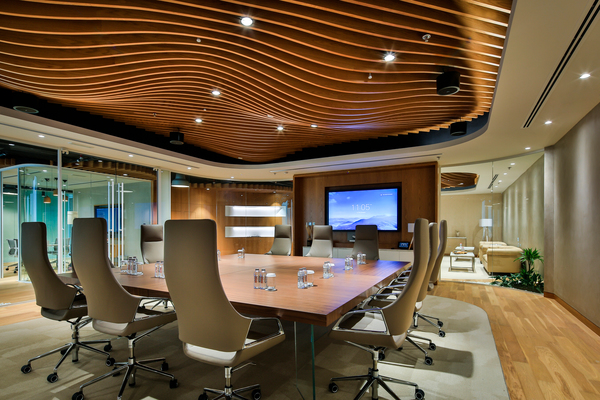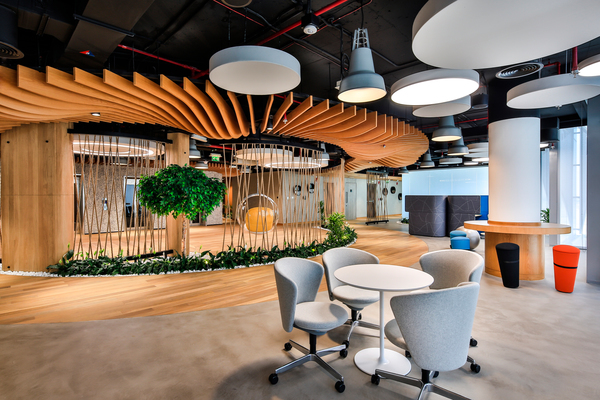 A place for people who are leading smart technology and sustainability
Smart Dubai Offices
The Smart Dubai initiative is anchored in the vision of His Highness Sheikh Mohammed bin Rashid Al Maktoum, to make Dubai the happiest city on earth. To this end, the Smart Dubai department is introducing strategic initiatives that contribute to Dubai's governance, economy, quality of living, environment, people and mobility.
The Smart Dubai workplace incorporates cutting edge technology with the latest in sustainability measures, creating a workplace that encourages multidisciplinary collaboration through intelligent space planning, flexible workspaces and beautiful aesthetics.
Conceptually, the design takes inspiration from the desert winds rippling over sand dunes, articulated in the ceilings and shared spaces. This approach creates organic structures whilst emphasising movement and fluidity through the space.
Awards: 2019, Herman Miller Living Office Awards, Best Living Office Design, Winner | 2018, INDEX Architecture and Design Awards, Best Commercial Design Project, Winner | 2017, Commercial Interior Design Awards, Sustainable Interior Design Initiative, Winner