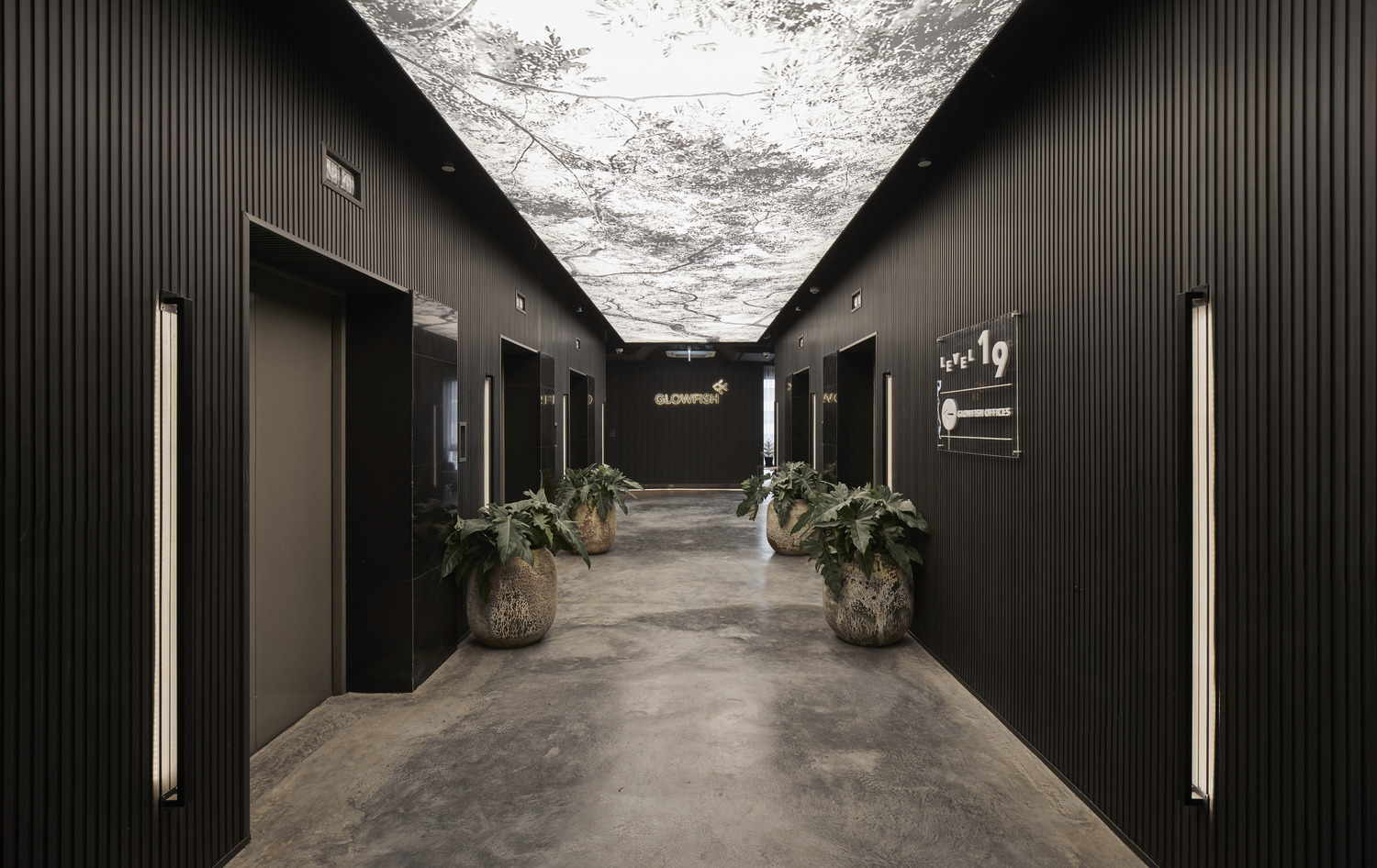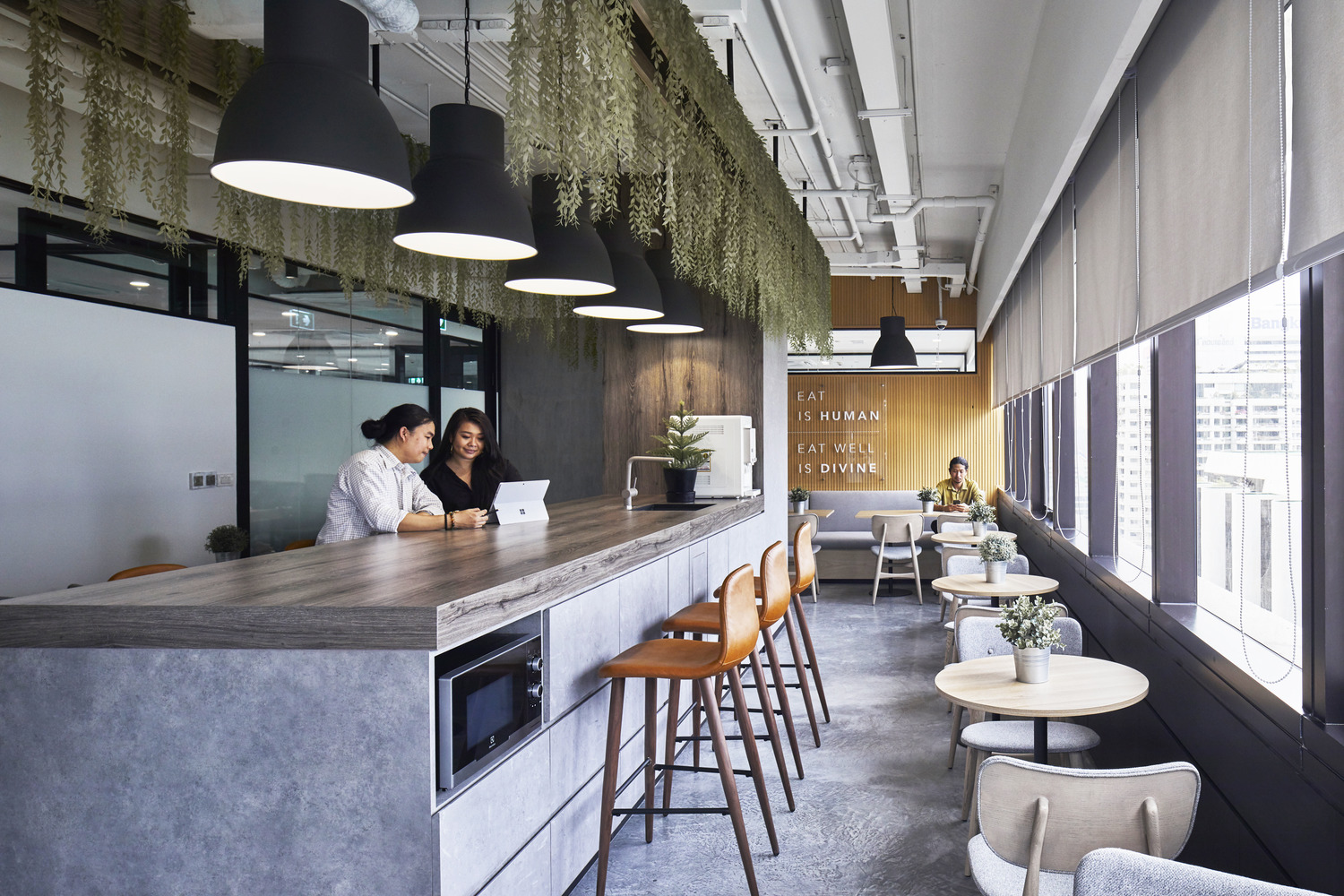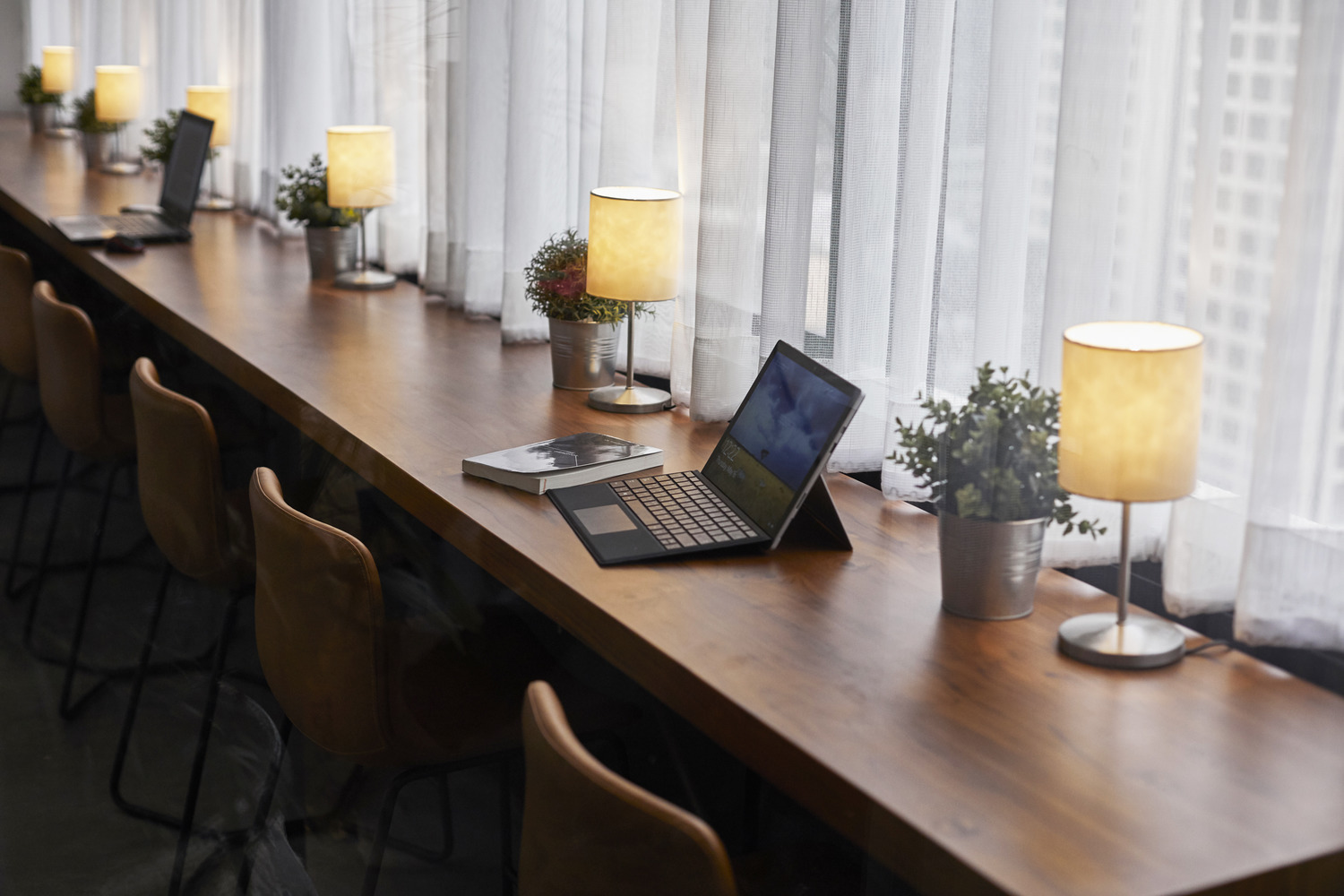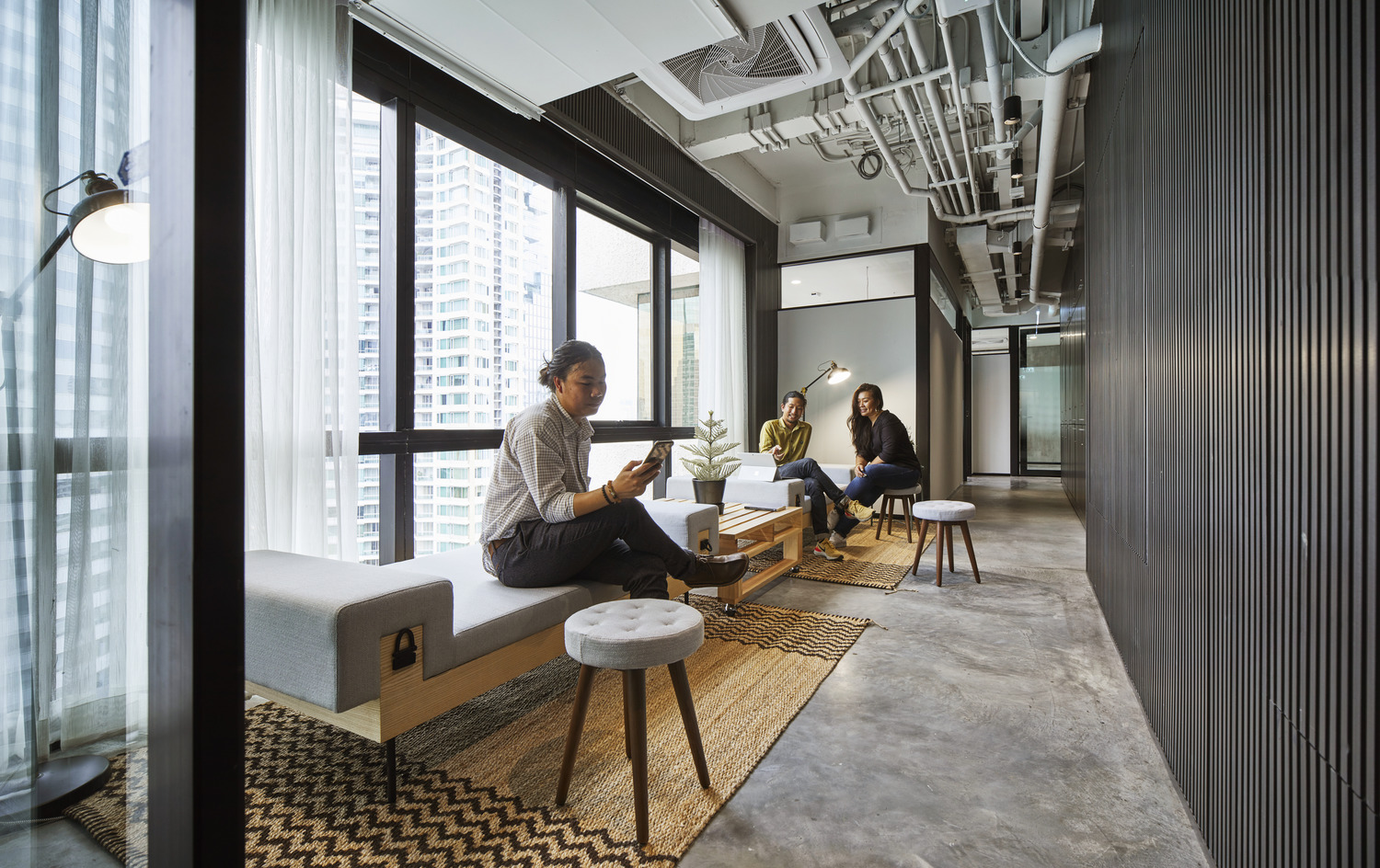 Modern coworking community space
Glowfish Office
The Glowfish Office concept of 'Work, Play, Grow' sets a new standard for modern coworking space. The third branch of Glowfish Offices are located on the busy 19th and 20th floor of the Sathorn Nakorn building. Glowfish serviced offices, ready-to-use meeting rooms (that can be rented hourly) and event spaces; serve high-performance local and international 'millenial' start-up companies, scaleup, SMEs and large organisations who need a temporary hub.
dwp's innovative office design is conceptualised to increase productivity, support business growth as well as customers' lifestyle choices by creating a relaxed, creative interior with natural light, practical facilities, and a sustainable space. The design concept is a homey, urban lifestyle atmosphere that provides privacy and warmth. Industrial, raw and natural materials were mainly used for this project: concrete, wood, metal and a vertical garden to soften the environment, mood and tone.
The active reception with barista bar and hot desk working area is a hub formed from concrete and surrounded by a natural, green environment. The design reflects the inclusive culture and partnership approach to working with clients. The reception opens up to the larger community space that provides a single location for staff to work, socialise and hold community events.
Awards: Gold Award, Workspace Interiors, World Interiors News Awards 2019