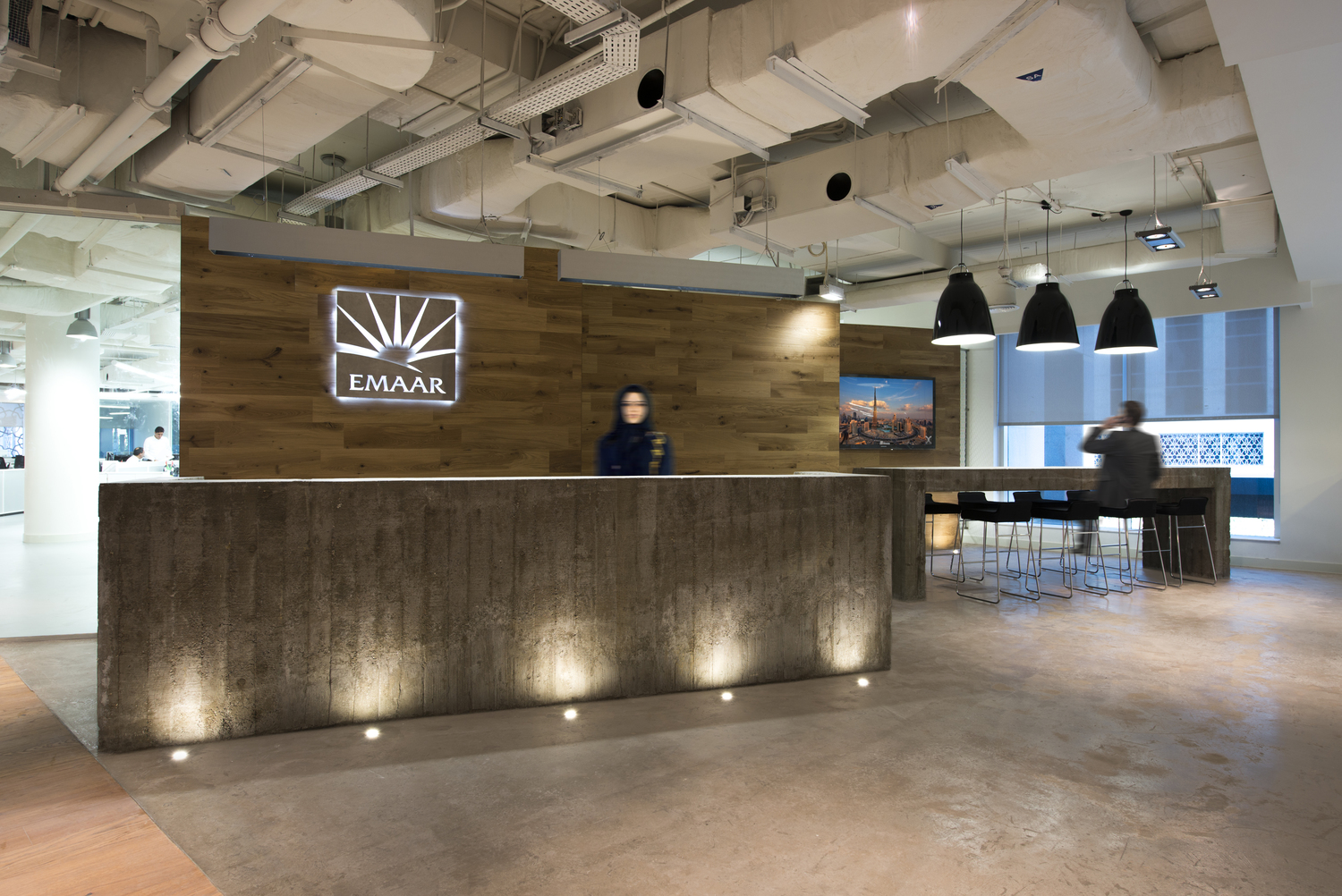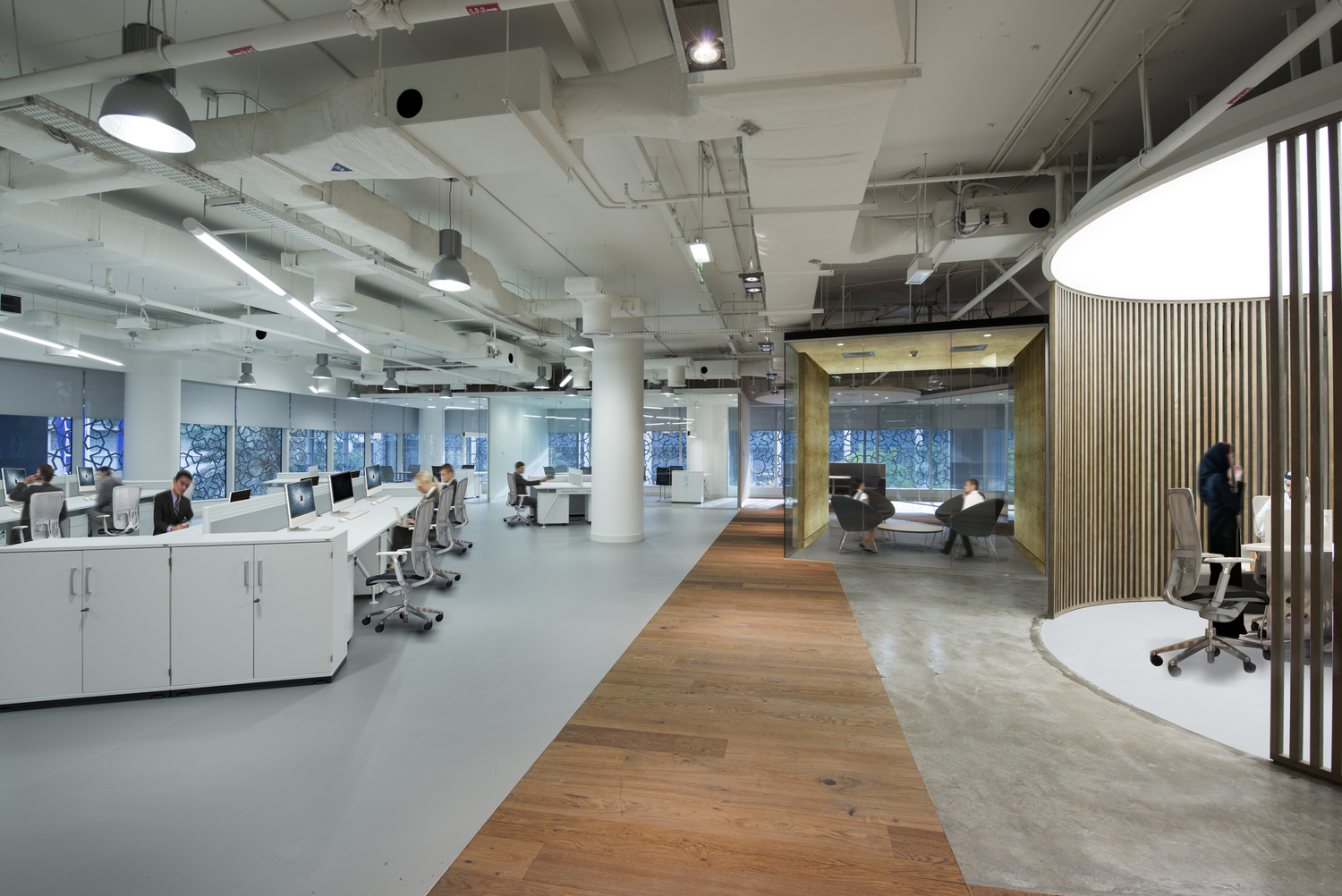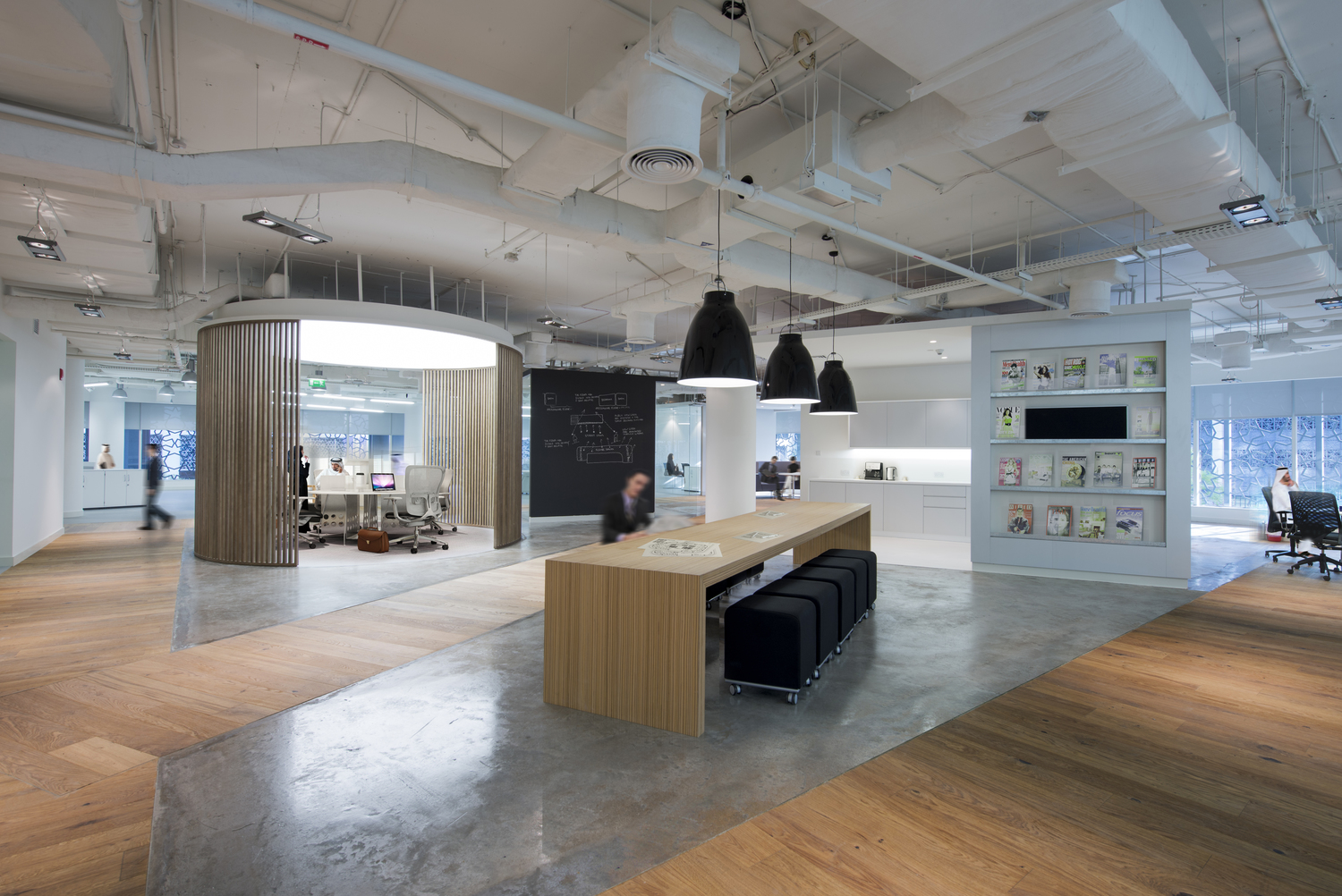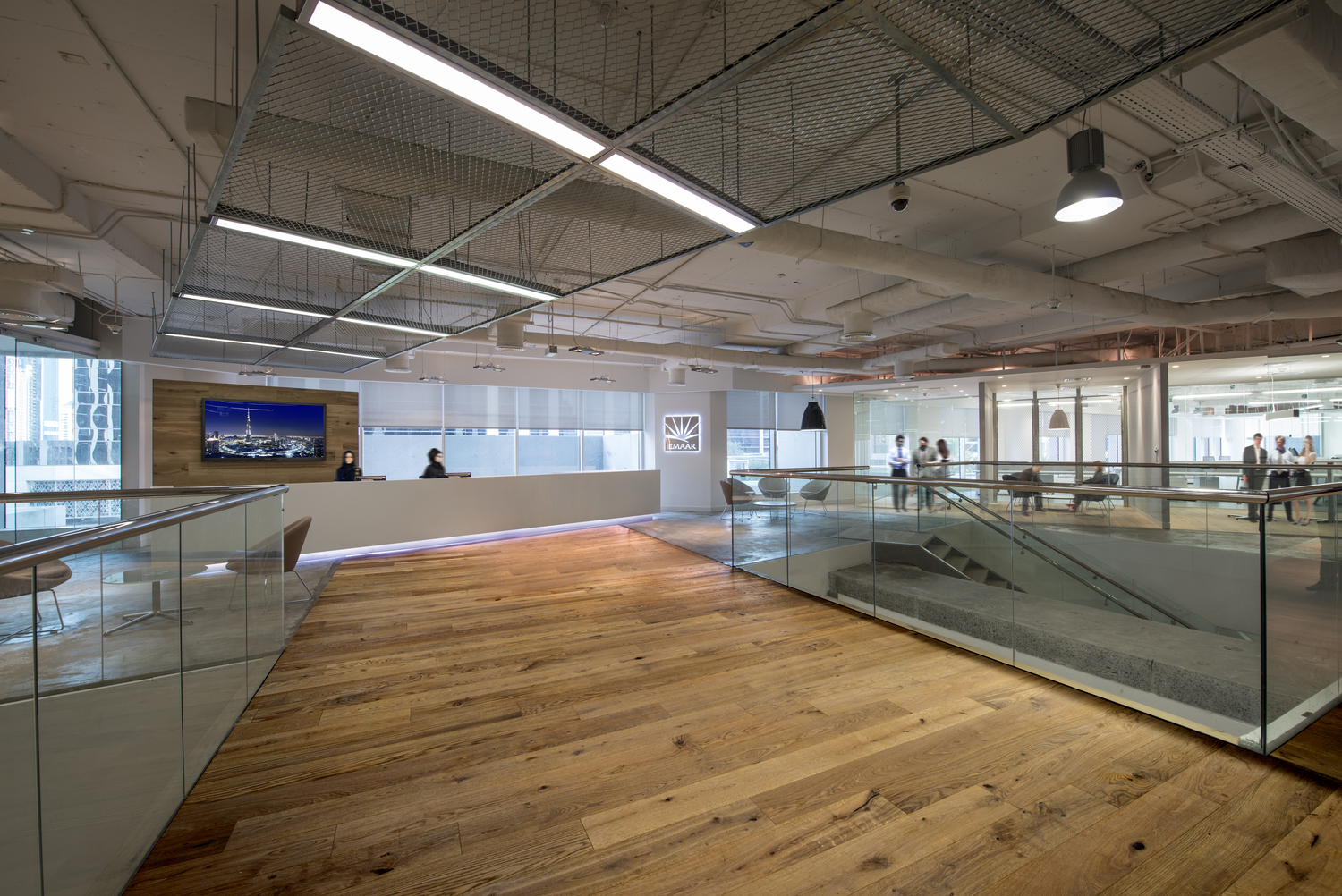 An entrepreneurial spirit expressed in impactful workspace design
Emaar Corporate Offices
This project demonstrates how design can reinvigorate a team and reenergise a brand.
Working with one of the world's largest property developers, dwp translates their vision of the future into an extraordinary design for today.
Raw loft-style interiors feature long worktables,  standing meeting rooms with an open communicative theme. The collaborative open plan workspaces flooded with daylight are a joy to work in.
The creative use of eclectic eco materials such as cork-lined walls which serve as pin boards in the meeting rooms, and full-height digital wallpaper, mirror the team's entrepreneurial ethos.