Unveiling the Creative Genius and Team focused Strategy Behind dwp's Dubai Studio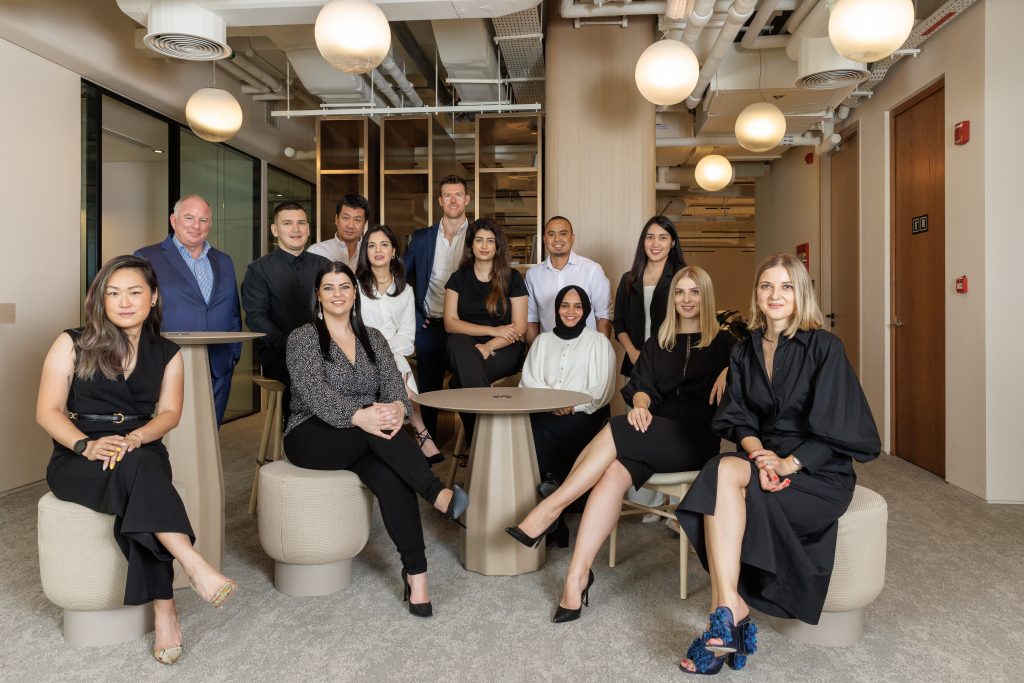 dwp: We're here today with Charlie Kelly, Regional Managing Director of dwp's Middle East design studio based in Dubai. Charlie, your studio is making waves in the design industry, especially in the realm of employee well-being and its positive impact on business. Can you talk us through your philosophy?
Charlie Kelly: Absolutely. At dwp's Dubai studio, we believe that employee satisfaction is the catalyst for both innovation and growth. Our ethos is anchored in nurturing a work environment that fosters creativity, mentorship, and personal development. By investing in our people, we've created a motivated workforce that has helped us attract some of the most remarkable talents in the design industry.
dwp: Speaking of talents, the word is that award-winning designer Mira Kurniawan recently joined your team. How has her arrival impacted your studio?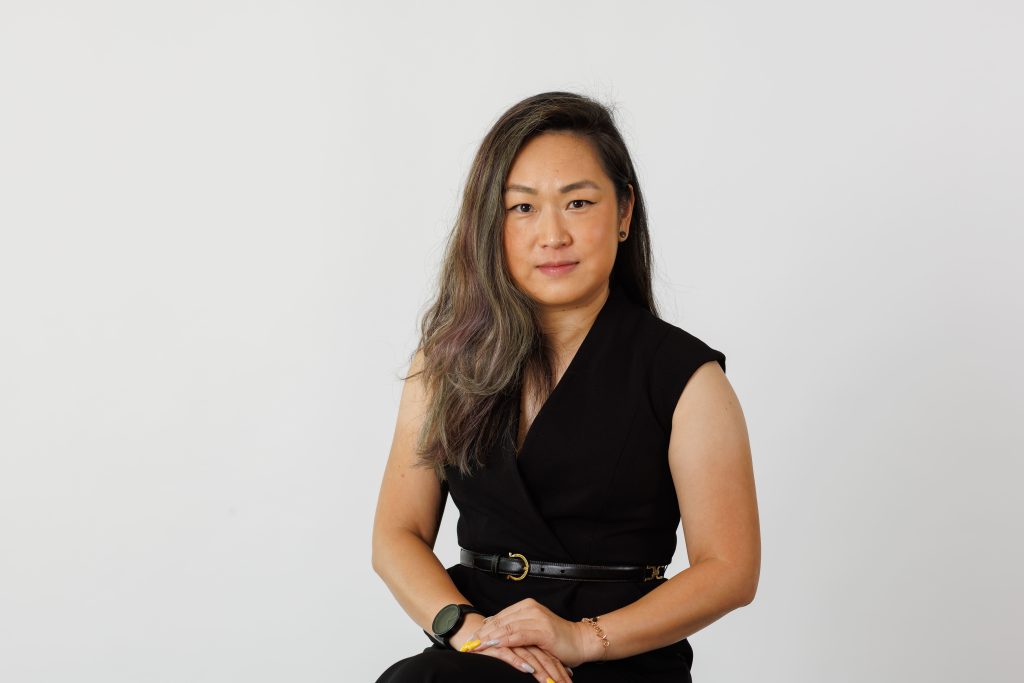 Charlie Kelly: Mira is an incredible asset. Her blend of aesthetic prowess, interpersonal skills, and an indomitable spirit has already made an indelible mark on our team. She's leading our hospitality portfolio, and we're seeing the profound impact of her creative insights. Her addition perfectly complements our ethos and strategy, and I'm confident she'll play a critical role as we look to expand in the region.
dwp: It's evident that your studio is more than just a workplace; it's a think tank of creativity and innovation. Can you elaborate on the kind of culture you've built and how it feeds into your business strategy?
Charlie Kelly: Our culture is predicated on respect, collaboration, and work-life balance. These pillars are fundamental because they encourage the free exchange of ideas and also instil a deep sense of fulfilment within our team. By acknowledging and rewarding the contributions of our employees, we've built a culture that makes everyone feel integral to our success. This feeds directly into our business strategy of delivering exemplary designs that align with our clients' vision.
dwp: As your team continues to expand, what's your vision for dwp's Dubai studio in terms of its influence in the industry?
Charlie Kelly: We aim to continue pushing the boundaries of interior design and architecture. With a growing cadre of visionary designers, we're setting ourselves up to become an industry leader. We're currently in a period of expansion, and our impact extends well beyond the studio. We've set a trajectory that we believe will redefine interior design in the region, and with our commitment to employee well-being fueling this growth, we're poised for a transformative journey ahead.
dwp: What's next for dwp's Dubai studio as you look to further establish your foothold in the Middle East?
Charlie Kelly: We're deeply committed to sustainability and plan to contribute thought leadership in areas like climate-resilient design and sustainable urbanism. As the world prepares for key global events like COP28, we're aligning our strategies to be at the forefront of these important conversations, especially here in the Middle East where these issues are extremely pertinent.
dwp: Charlie, the synergy between dwp's global studios seems to be a strategic advantage. Can you elaborate on how the Dubai studio specifically collaborates with other dwp locations to achieve design excellence for international clients?
Charlie Kelly: Absolutely. Our global offices, each with its own set of skills and area expertise, cross-collaborate on a regular basis. This not only allows us to offer a broader service range but also to inject multi-cultural perspectives into our designs, which is invaluable in today's globalised world.
dwp: Could you give us a concrete example of such a collaboration?
Charlie Kelly: Certainly. A recent project that stands out involved our Vietnam studio. They specialise in commercial spaces, and they were spearheading a banking design initiative. They reached out to us in Dubai for our expertise in integrating cutting-edge technologies and sustainable design features. This collaborative effort culminated in a project that truly went above and beyond the client's expectations, both in terms of design aesthetics and operational functionality.
dwp: Handling global collaboration must involve some complexities. What strategies have you employed to mitigate these challenges?
Charlie Kelly: You're correct. Geographical distance and different time zones can present challenges. However, we leverage cutting-edge communication and project management technology to stay connected. Our corporate culture also promotes active collaboration across time zones, making these potential barriers non-issues.
dwp: And how does this strategy of international collaboration impact the work quality and reputation of the Dubai studio?
Charlie Kelly: It's been transformative. The level of knowledge exchange and talent sharing that comes from these collaborations significantly elevates the quality of our work. It allows us to handle larger, more intricate projects while maintaining a global standard of design excellence.
dwp: Would it be fair to say, then, that this global collaborative approach is a defining feature of dwp's business strategy?
Charlie Kelly: Absolutely, it's a cornerstone. This collaborative ethos enriches our creative output, increases our service scope, and allows us to offer culturally nuanced, top-notch designs to our diverse client base. It gives us a competitive edge in an increasingly interconnected world.
In summary, dwp's Dubai studio is taking a pioneering approach by treating global collaboration as a strategic asset. Through fostering strong relationships with other dwp locations the Dubai team is able to deliver innovative, culturally-aware design solutions that meet and exceed the complex needs of a global clientele.
dwp: Charlie, thank you for giving us this inside look at the business and creative strategy shaping dwp's Dubai studio. Your approach to employee well-being as a cornerstone for innovation and business growth offers invaluable insights.
Charlie Kelly: It's been a pleasure. We're just getting started, and I'm thrilled about what the future holds for our team and the industry at large. By focusing on employee well-being as a business strategy, dwp's Dubai studio is setting a new standard in the design industry. Coupled with its commitment to sustainable solutions and its ability to attract top-tier talent, the studio is on an upward trajectory that is making it an emerging leader in design both in the Middle East and globally.
Tags: Abu dhabi, Agile workspace, Archi, Architect, Architecture, Artist, Asia, Bangkok, Bar, BIM, Blessing, Blog, Boutique, Business, Civic, Construction, Content, Creativity, Culture, Debate, Design, Designer, Digital, Digital technology, Digital transformation, Digitisation, Drama, Drink, Dubai, Education, Email, Experience, F&B, Food, Future, Health, Healthcare, Hicap, Ho chi minh, Hong kong, Hospital, Hospitality, Hotel, Hotel design, Human, Information, Innovation, Interior, Interior design, Interior designer, Interview, Knowledge, Lebua, Lifestyle, Luxury, Luxury design, Luxury interior, Marriott, Mindful, News, Newsletter, Phone, Profile, Profit, Psychology, Residential, Restaurant, Romance, Saigon, School, Signage, Sky, Smartphone, Smartphones, Social media, Social psychology, Sport + Leisure, Studio, Success, Sustainibility, Tech, Technology, Thailand, Trends, Video, Vietnam, W hotel, Wayfinding, Wellbeing, Women