At dwp we excel at creating places where people want to be, and currently there is an increasing demand to be in luxurious surroundings. One such place is 98 Wireless in Bangkok, the recent winner of the global award for Best Luxury Residence at the The International Design and Architecture Awards 2017. The project was recently featured on CNN's Square One in this linked article and video .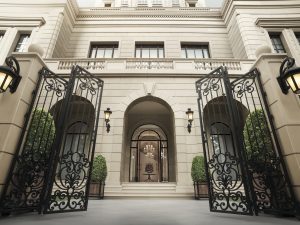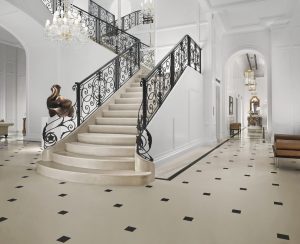 98 Wireless by Sansiri is a 25-storey high-rise condominium containing 77 luxurious units. Styled and furnished exclusively by Ralph Lauren Home, the residence is regarded as one of Southeast Asia's most prestigious addresses. It has been equipped with the region's highest standard in residential living, boasting luxury and class that separates the project from the surrounding modern architecture of Central Embassy, Noble Plenchit, and Park Venture. The classic design of 98 Wireless taken its influence from the beaux arts style, whilst incorporating state of the art technology and sustainable design.
Over the past few years, branded residences have become increasingly popular. People are prepared to pay a premium to live the luxury life. The concept is simple: build a high-end residential project in a desirable location and integrate a luxury brand, celebrity or artist that will attract the target market. With a focus on quality, superior design and service, branded residences have redefined how we create aspirational homes, utilising the luxury and recognition of big name brands to leverage popularity.
We've applied these themes across a number of different residential projects in our portfolio. The Alef Residences at The Palm, in Dubai personifies the ultimate luxury of sculptured space and vista. Or the Shanghai Town & Country Club and Residences in Shanghai is a great example of creating a total luxury lifestyle community.
The forecast for the luxury property market is strong. dwp seeks to continuously provide clients with innovative ideas and value added services that will increase the property's value and aesthetic appeal. We believe that brand experience redefines how developers create aspirational projects, leveraging off the extra concept, lifestyle and services offered by world-famous brands, and we are primed to evolve with this trend.
Tags: Abu dhabi, Agile workspace, Archi, Architect, Architecture, Artist, Asia, Bangkok, Bar, BIM, Blessing, Blog, Boutique, Business, Civic, Construction, Content, Creativity, Culture, David Clarke, Debate, Design, Designer, Digital, Digital technology, Digital transformation, Digitisation, Drama, Drink, Dubai, Education, Email, Experience, F&B, Food, Future, Health, Healthcare, Hicap, Ho chi minh, Hong kong, Hospital, Hospitality, Hotel, Hotel design, Human, Information, Innovation, Interior, Interior design, Interior designer, Interview, Knowledge, Lebua, Lifestyle, Luxury, Luxury design, Luxury interior, Marriott, Middle east, Mindful, News, Newsletter, Phone, Profile, Profit, Psychology, Residential, Restaurant, Romance, Saigon, School, Signage, Sky, Smartphone, Smartphones, Social media, Social psychology, Sport + Leisure, Studio, Success, Sustainibility, Tech, Technology, Thailand, Trends, Video, Vietnam, W hotel, Wayfinding, Wellbeing, Women