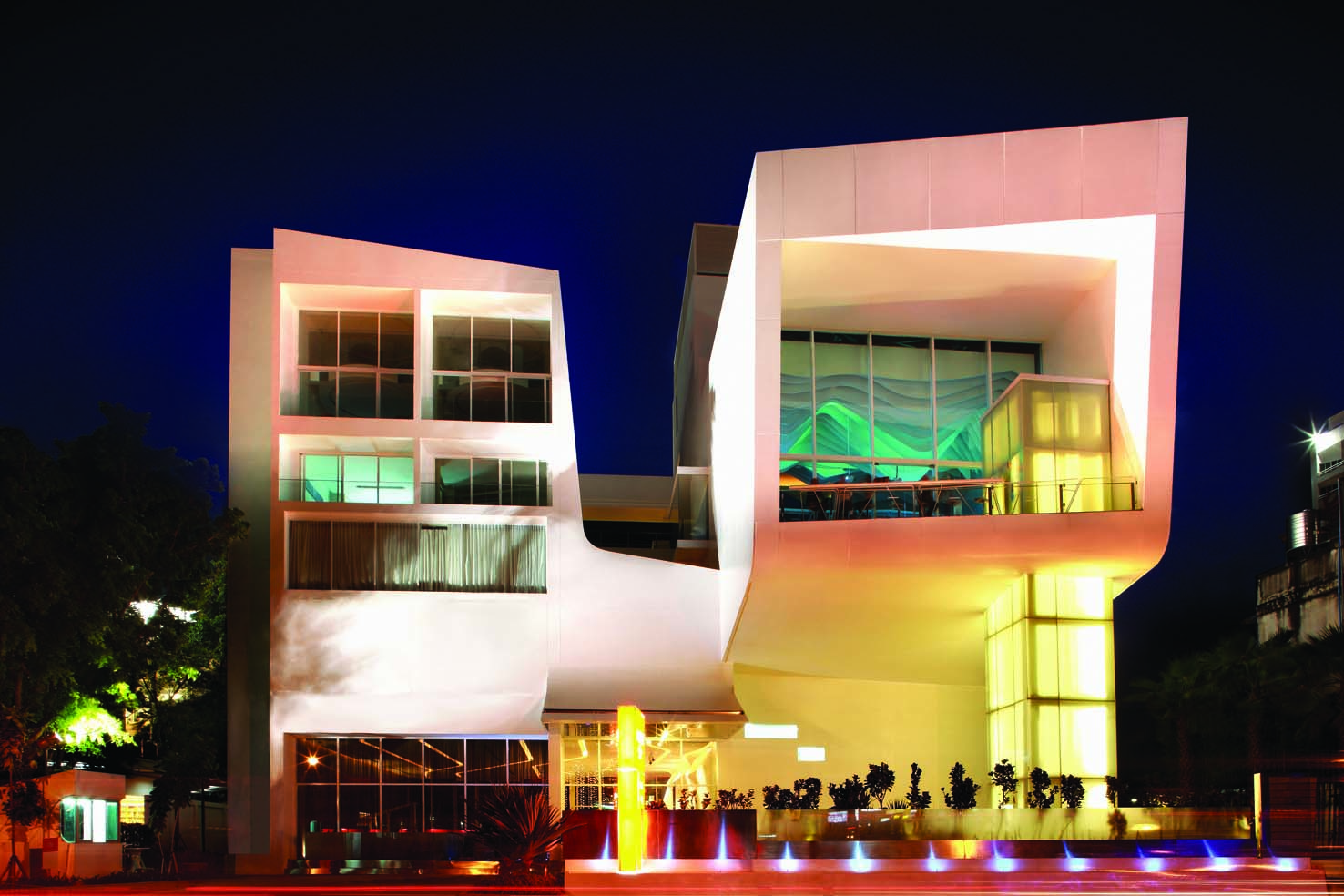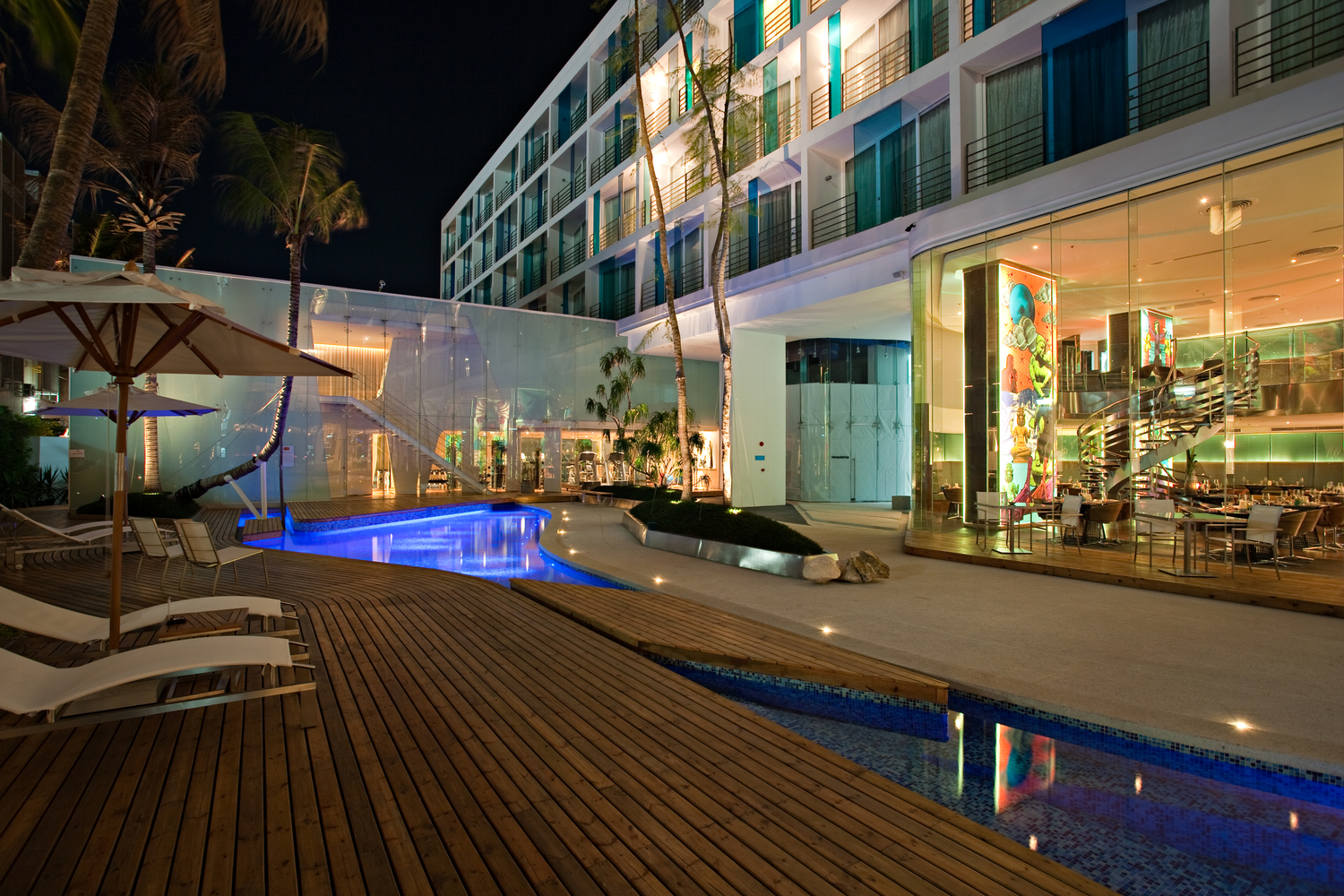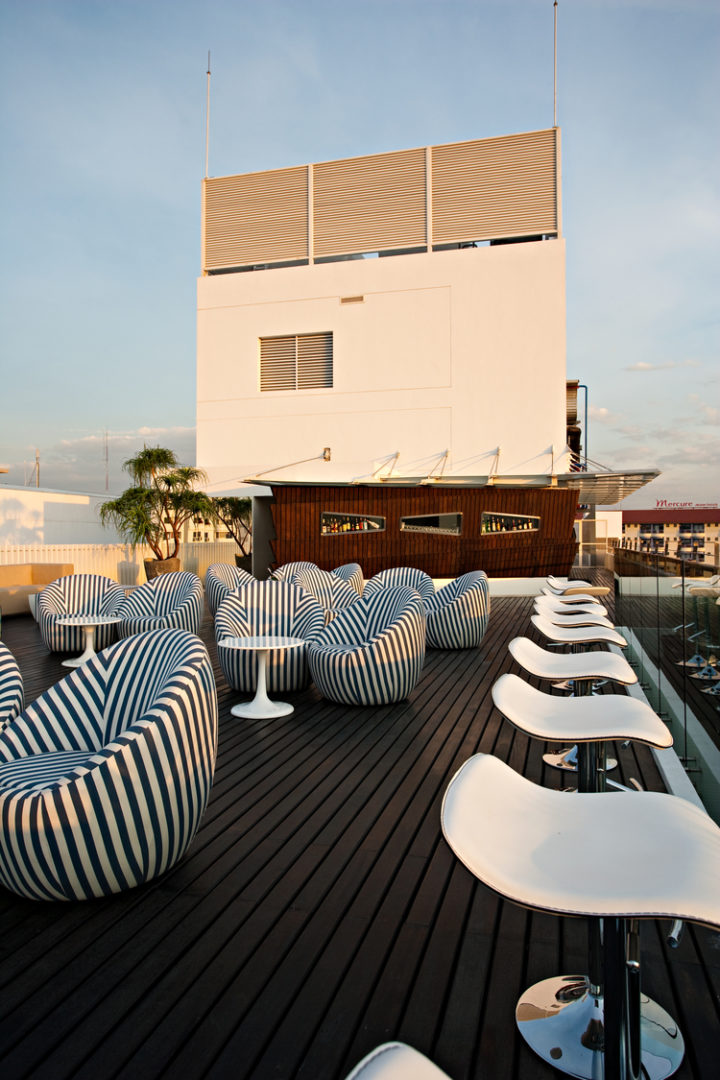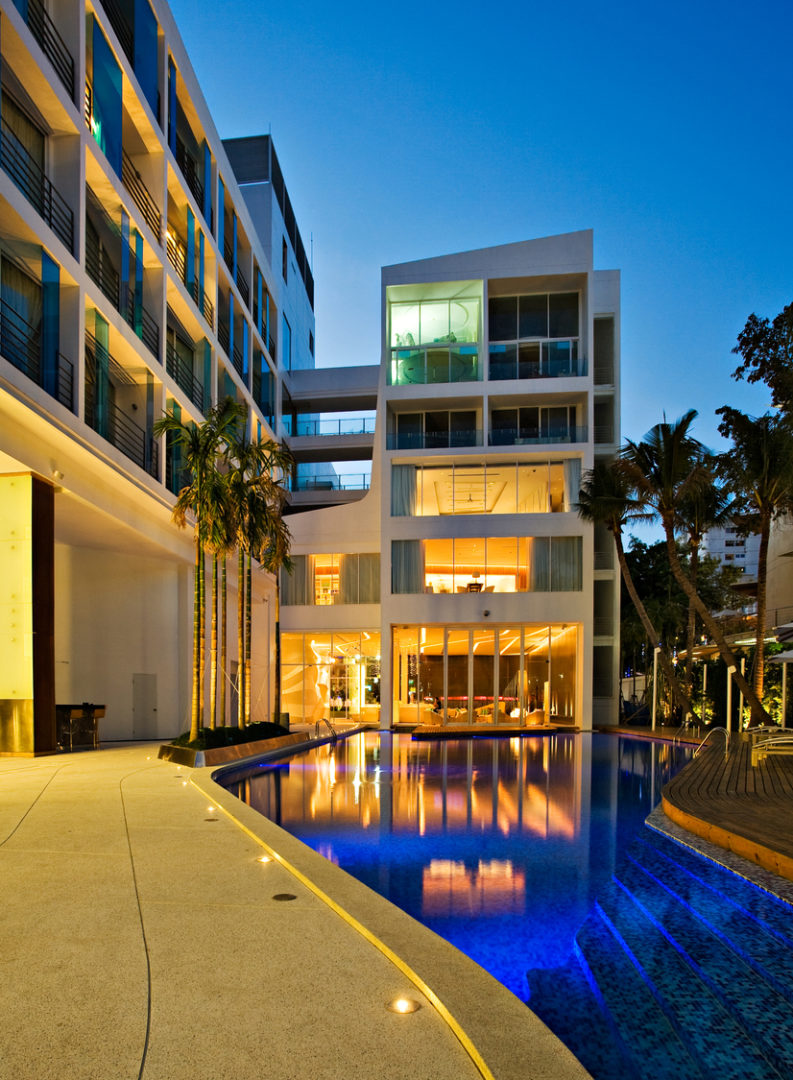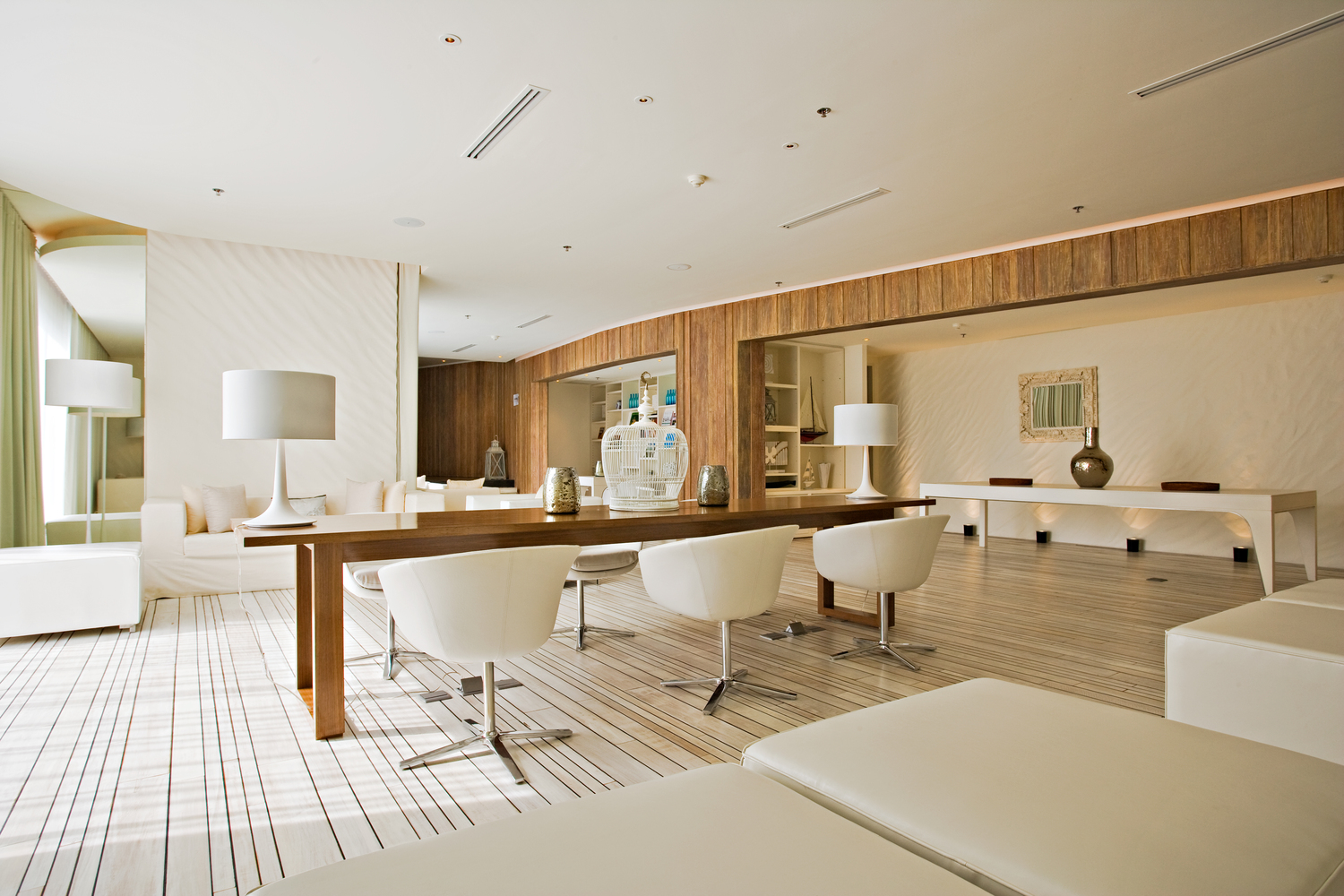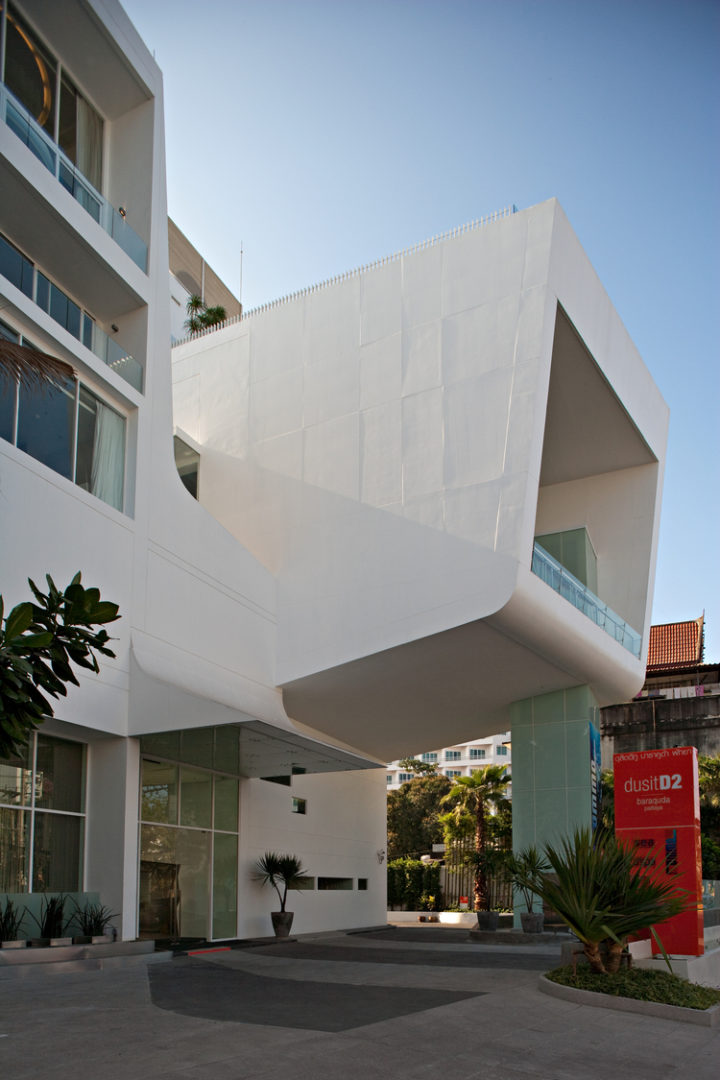 Capturing the crest of a wave
Hotel Baraquda, M Gallery by Sofitel
At Hotel Baraquda Pattaya, style meets substance and delightful design charms guests looking for immersion and inspiration.
A bold and contemporary design of brilliant white and glass set against Pattaya's beautiful blue sky evokes a super yacht ready to set sail.
dwp's design is shaped by oscillating lines, from the wave wall in the lobby to the fourth-floor Deep Bar, where the aqueous light suggests an aquarium full of exotic sea creatures.