dwp | design worldwide partnership's newly designed Hakkasan restaurant reopens at Atlantis, The Palm, Dubai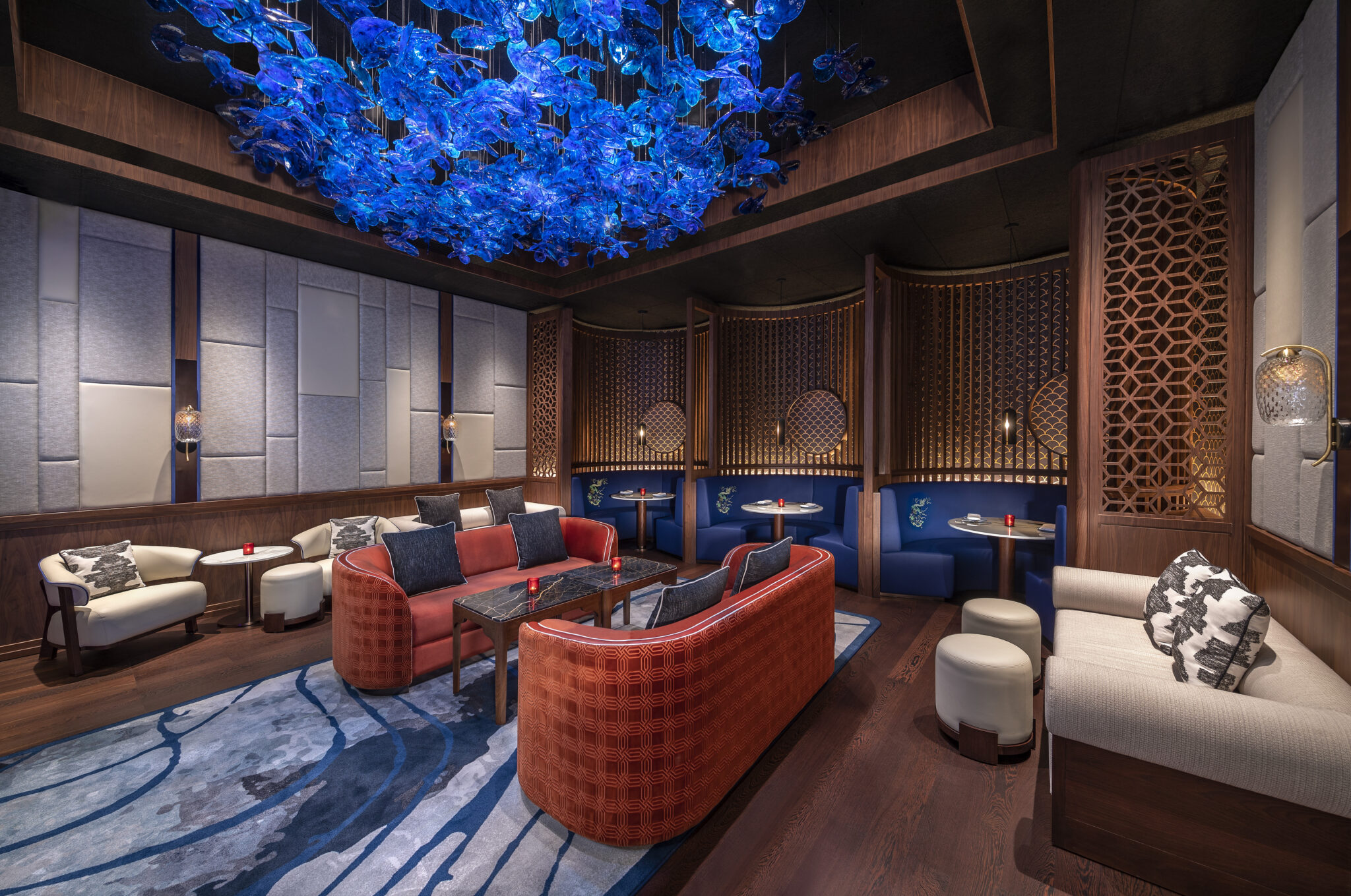 dwp | design worldwide partnership Dubai studio recently redesigned the world famous Hakkasan restaurant located at the Avenues, inside iconic Atlantis, the Palm, Dubai. Founded in 2001 by Alan Yau, Hakkasan celebrates Chinese cuisine through traditional techniques, the finest ingredients and contemporary flair. Hakkasan Dubai is one of multiple restaurants around the world, including the flagship michelin-starred restaurant in London.
"Hakka" is the term used to describe people, like Alan Yau and his family, who were originally from Northern China but migrated to South China. "San" is a title added to the end of words in Japanese that shows deep respect and honor – Yau created the term 'Hakka-san' to show the respect he has for people who share a similar story to his. This respect he skillfully and artistically carries into his culinary creations.
The redesign of Hakkasan in Dubai included design adjustments to the entrance and reception area, for a more memorable arrival experience, and the elevated dining area. The client also requested a redesign of the private dining room and lounge, in line with the Hakkasan design standards and to allow visual design connection to the bar. dwp took inspiration from the Hakkasan story and the cultural journey through China and created a design narrative that takes you "Under the Surface" of the Pearl River which meanders through Guangzhou – the delicate layers of the city's ancient history bring to the surface the ever changing ripple and glistening shells into an exclusive and refined interior, designed to create a unique atmosphere paired with a memorable dining experience.
dwp design director Adriana Graur, who was involved in this project said " It was an honor to work on such a worldwide recognised brand and become part of the Hakkasan experience. We enjoyed the challenge of creating a design that brought in a new story yet stays true to the Hakkasan design standard and maintains their brand identity."
Tags: Abu dhabi, Agile workspace, Archi, Architect, Architecture, Artist, Asia, Bangkok, Bar, BIM, Blessing, Blog, Boutique, Business, Civic, Construction, Content, Creativity, Culture, Debate, Design, Designer, Digital, Digital technology, Digital transformation, Digitisation, Drama, Drink, Dubai, Education, Email, Experience, F&B, Food, Future, Health, Healthcare, Hicap, Ho chi minh, Hong kong, Hospital, Hospitality, Hotel, Hotel design, Human, Information, Innovation, Interior, Interior design, Interior designer, Interview, Knowledge, Lebua, Lifestyle, Luxury, Luxury design, Luxury interior, Marriott, Mindful, News, Newsletter, Phone, Profile, Profit, Psychology, Residential, Restaurant, Romance, Saigon, School, Signage, Sky, Smartphone, Smartphones, Social media, Social psychology, Sport + Leisure, Studio, Success, Sustainibility, Tech, Technology, Thailand, Trends, Video, Vietnam, W hotel, Wayfinding, Wellbeing, Women