Our future of sustainable design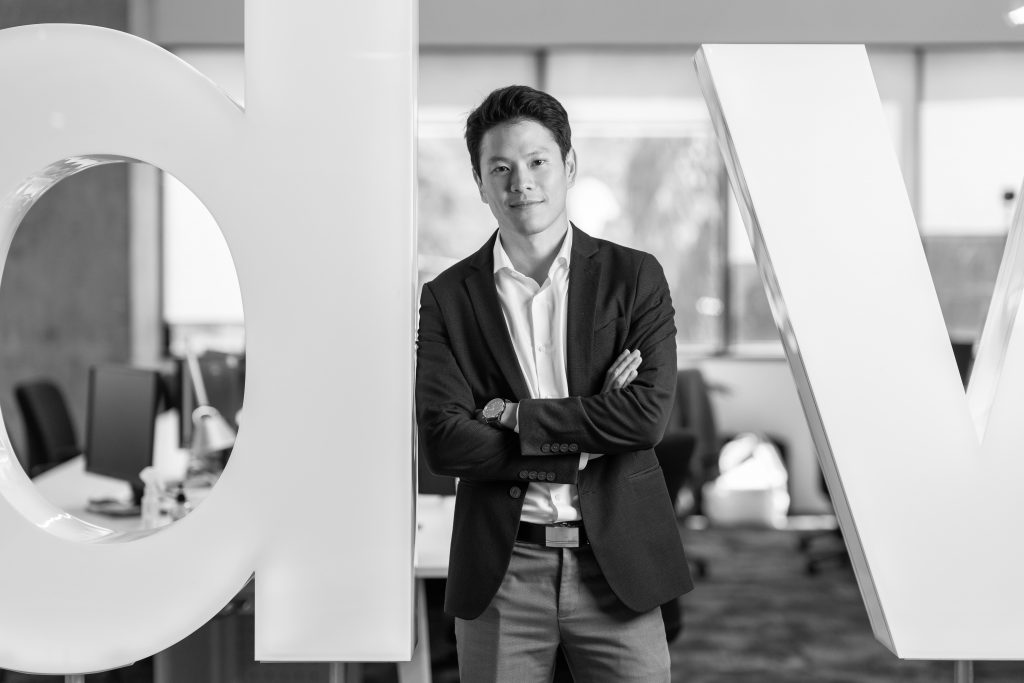 dwp | design worldwide partnership delivers outstanding projects for clients based on our ethos 'design for a better world'. 
dwp is a founding signatory of the 'Architects Declare' commitment to environmental sustainability and believes strongly in the ability to exist and develop without depleting the natural resources for future generations. With the construction industry being accountable for almost half of the global emissions, we are well placed to make a substantial impact for better sustainable outcomes during construction and over the lifetime of buildings. As architects and designers we are leaders and specifiers in the construction industry, where our efforts of sustainable design practices can and will have a huge beneficial impact for clients and the planet. 
Group Sustainability Leader of dwp, Kit Boochangkool, is a sustainability professional with wide experience from the USA, UK and around Asia. Kit has a personal passion in sustainability which he developed into a professional skill by studying global energy and climate policy in London. Since then he has worked at KMPG where he was part of the team that pioneered sustainable practices for large companies across various sectors. 
Kit's deep knowledge and passion assists dwp in implementing a conscientious, proactive and achievable approach to sustainability both within the company and in all current and future architecture and design projects. Concepts of circular economies to specific responsible design strategies, from air quality, biophilic design and education to water management and zero waste, dwp is implementing processes to ensure that at every step sustainability measures are discussed and applied.
Joining dwp was an exciting new beginning for Kit:
"Joining a global company like dwp, working in an industry that has such a large contribution to global emissions, allows me to shape real changes in the environment on such a large scale. dwp is at the forefront of sustainability, leading the construction industry towards being carbon neutral. We have already implemented sustainability initiatives across all dwp studios, we measure our energy use, water consumption and other environmental factors and we share the opportunities for efficiencies so that all studios and all of our people can work as responsibly as possible."  
"By the end of 2022 we will be the only international architecture firm that will have all architects and designers accredited in the LEED sustainable design and construction assessment system. It is through our construction projects where dwp can most influence better environmental outcomes and have a bigger impact.  LEED is a global benchmark and allows our design teams to demonstrate the measurable benefits to clients."  
"We use the knowledge that I bring as an environmental sustainability specialist, with many years of experience advising industries and corporations to support our design teams and to demonstrate measurable, tangible benefits to our clients in terms of reduced operational running costs and better buildings. At dwp we are authentically delivering design for a better world." 
Tags: Abu dhabi, Agile workspace, Archi, Architect, Architecture, Artist, Asia, Bangkok, Bar, BIM, Blessing, Blog, Boutique, Business, Civic, Construction, Content, Creativity, Culture, David Clarke, Debate, Design, Designer, Digital, Digital technology, Digital transformation, Digitisation, Drama, Drink, Dubai, Education, Email, Experience, F&B, Food, Future, Health, Healthcare, Hicap, Ho chi minh, Hong kong, Hospital, Hospitality, Hotel, Hotel design, Human, Information, Innovation, Interior, Interior design, Interior designer, Interview, Knowledge, Lebua, Lifestyle, Luxury, Luxury design, Luxury interior, Marriott, Middle east, Mindful, News, Newsletter, Phone, Profile, Profit, Psychology, Residential, Restaurant, Romance, Saigon, School, Signage, Sky, Smartphone, Smartphones, Social media, Social psychology, Sport + Leisure, Studio, Success, Sustainibility, Tech, Technology, Thailand, Trends, Video, Vietnam, W hotel, Wayfinding, Wellbeing, Women