dwp | design worldwide partnership crafts exquisite sustainable design with the newly completed timber architecture of the Eric Tweedale Stadium, Granville Park, Merrylands NSW Australia.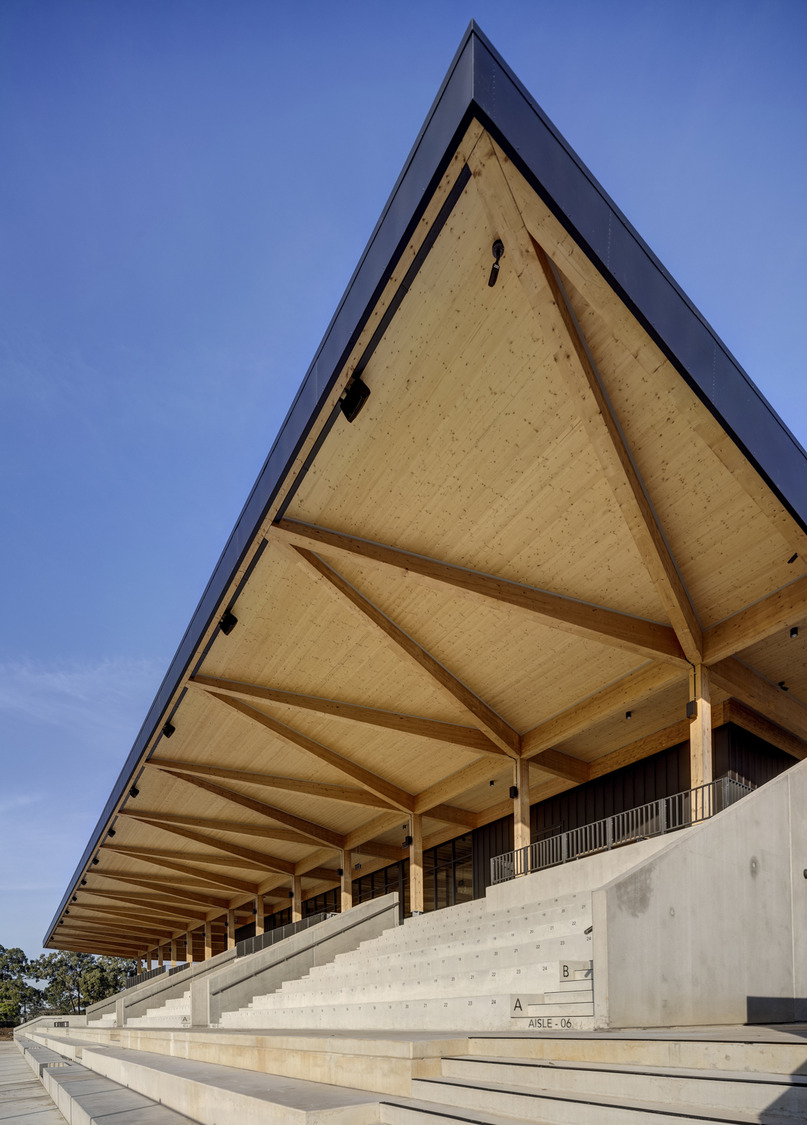 Paving the way in sustainable design, the new Eric Tweedale Stadium at Granville Park in NSW Australia is finished! dwp | design worldwide partnership is particularly proud of this project that our specialist sports architecture team designed utilising best practice principles of sustainability.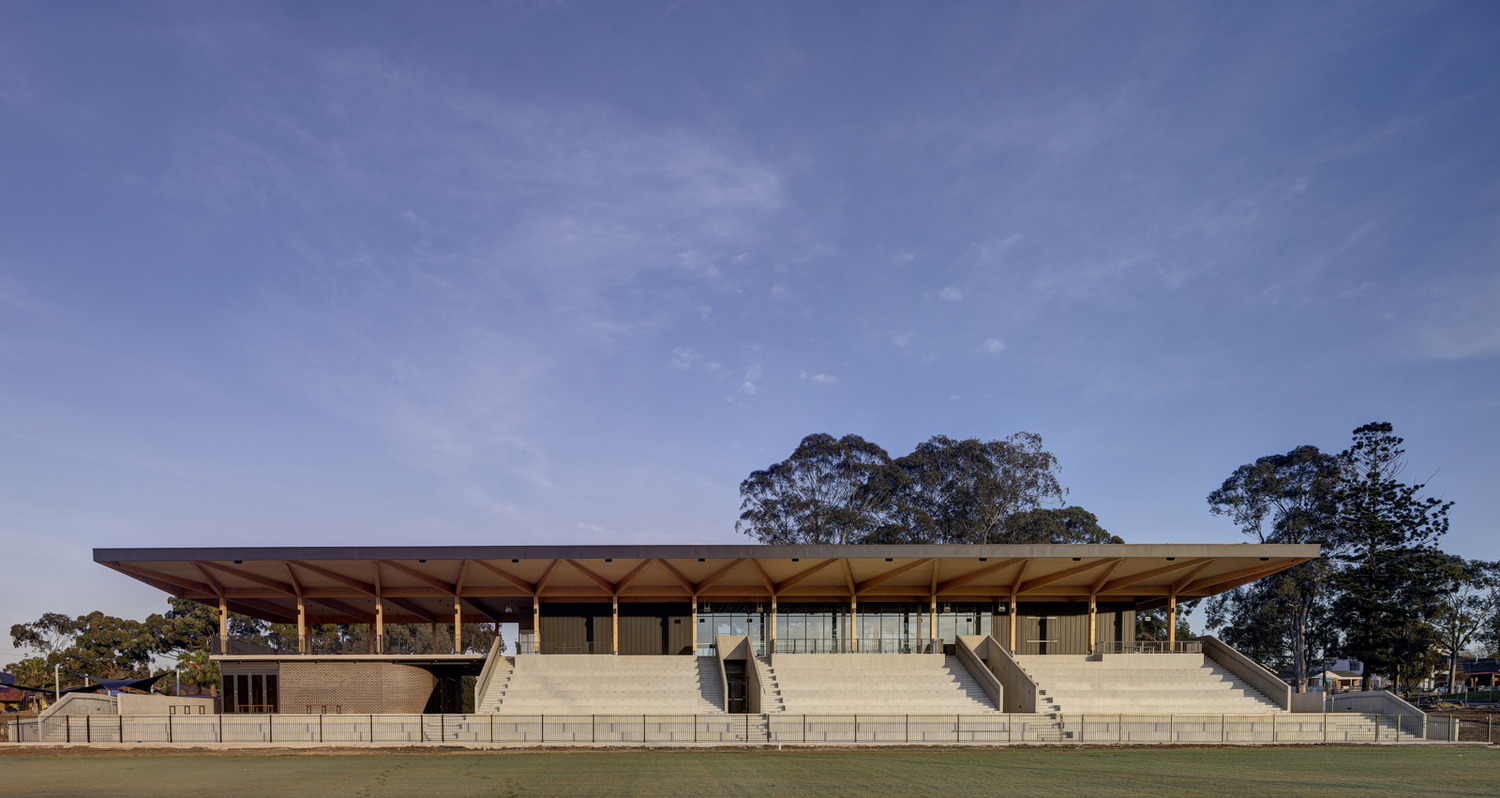 Stadium includes a grandstand with change rooms, multipurpose room, first-floor function space, commercial kitchen and outdoor viewing deck. The glulam timber roof cantilevers, over eight meters, provide shelter from the weather and solar shade cover for the seating. Project Design Director Ivana Simkovic has created a simple yet impactful and beautiful form that gives historical reference to the forest that once dominated the site. The use of a mass timber structure in the Stadium is the first use of glulam timber for this type of facility in Australia, representing an impressive achievement in timber engineering.
dwp CEO Michael Hegarty said "This project creates both a fantastic community resource and a thing of great beauty. Our team led by Ivana Simkovic have delivered a fantastic outcome."
The design of the Eric Tweedale Stadium is driven by the stadium's connection to the local environment and history of the Cumberland Plains. Located within Granville Park, once a widely forested area, it's form and materiality responds to the site's heritage and creates a connection to its current sporting environment. The concept 'V' shaped cantilevered roof beams were inspired by modest aboriginal architecture and local environment.
Sustainable design was an important objective of the project and the timber construction was key to achieving this – low carbon, low waste and highly energy efficient. The timber has great engineering properties, quality in the sense that off-site fabrication provides timber elements measured accurately and made to a millimeter and beautiful aesthetic appeal due to its natural warmth and brightness.
dwp design director, and lead architect on this project, Ivana Simkovic said "Eric Tweedale stadium was designed to respond to the diverse and changing needs of its occupants. The natural warmth and glow of the building's timber was not only integral in creating architectural expression that will appeal to wider communities but was also selected for its unparalleled sustainability aspects, aesthetic appeal and capacity to be beautifully engineered.
A key part of the brief was to incorporate sustainability initiatives where possible.
Glulam timber structure was the integral aspect of the design and I'm so grateful that the client was so supportive of this".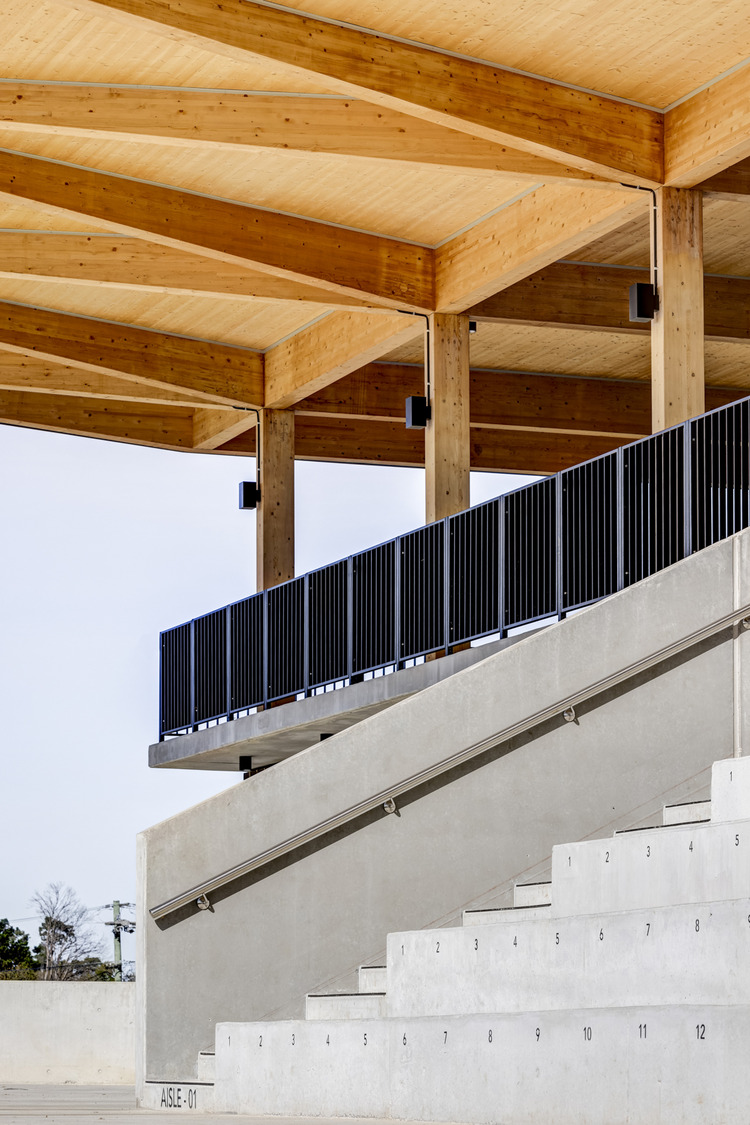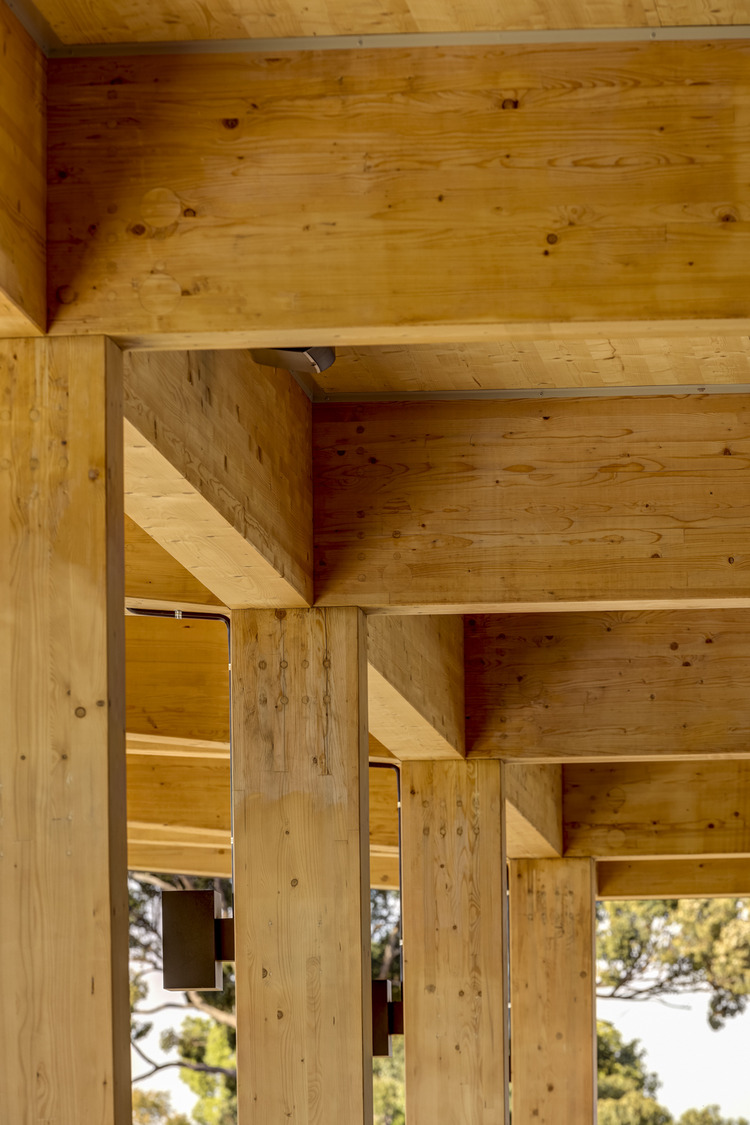 Tags: Abu dhabi, Agile workspace, Archi, Architect, Architecture, Artist, Asia, Bangkok, Bar, BIM, Blessing, Blog, Boutique, Business, Civic, Construction, Content, Creativity, Culture, David Clarke, Debate, Design, Designer, Digital, Digital technology, Digital transformation, Digitisation, Drama, Drink, Dubai, Education, Email, Experience, F&B, Food, Future, Health, Healthcare, Hicap, Ho chi minh, Hong kong, Hospital, Hospitality, Hotel, Hotel design, Human, Information, Innovation, Interior, Interior design, Interior designer, Interview, Knowledge, Lebua, Lifestyle, Luxury, Luxury design, Luxury interior, Marriott, Middle east, Mindful, News, Newsletter, Phone, Profile, Profit, Psychology, Residential, Restaurant, Romance, Saigon, School, Signage, Sky, Smartphone, Smartphones, Social media, Social psychology, Sport + Leisure, Studio, Success, Sustainibility, Tech, Technology, Thailand, Trends, Video, Vietnam, W hotel, Wayfinding, Wellbeing, Women