What is the key to designing remarkable spaces?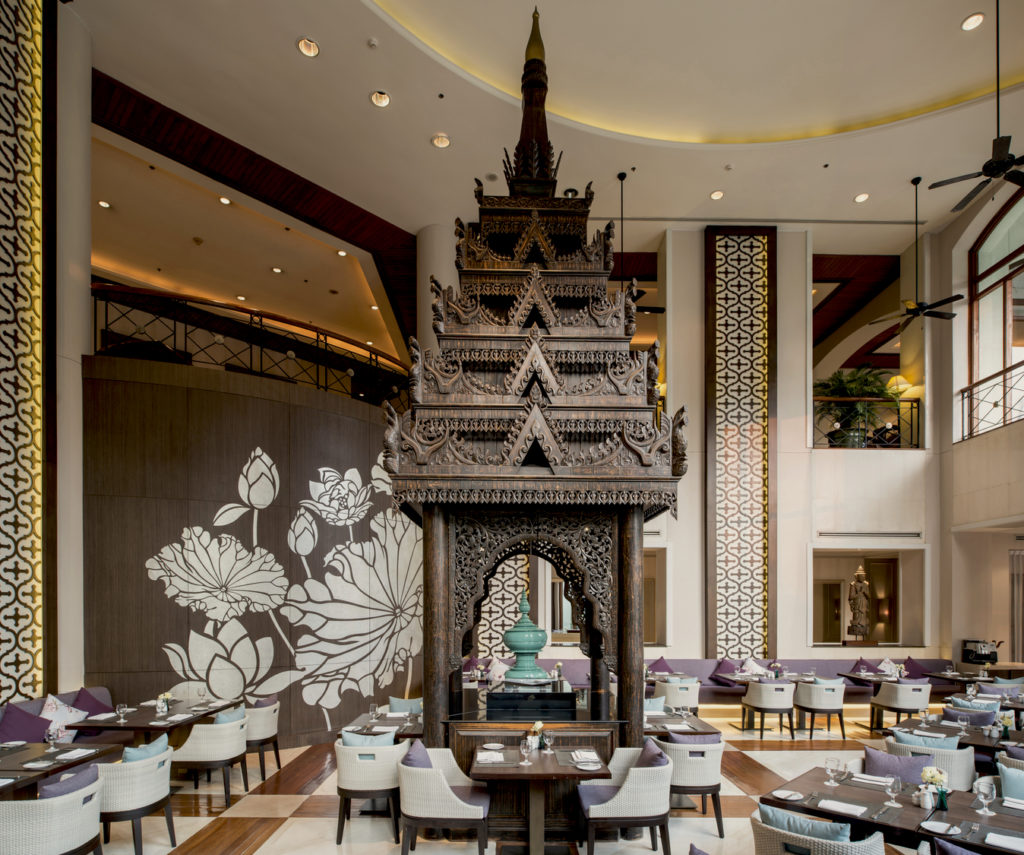 dwp talks to Savitri Ramyarupa, MD of Chatrium Hotels and Residences about the importance of finding a long term design partner that creates spaces that guests long to return to.
The relationship between Chatrium group and dwp architecture and design began 10 years ago with the conversion of Oakwood Narathiwas into the Chatrium Residence Sathon. Savitri says: "Since then, we have partnered with dwp on many luxury projects ranging from residences to hotel rooms and offices."
Chatrium hotels and residences are renowned for bringing a strong sense of place to their luxury properties. And for this to work successfully, it is the responsibility of design partners to fuse the beauty and charm of each and every location without compromising the core brand. Savitri says: "At all our hotels and residences throughout our brand portfolio at Chatrium, and our lifestyle collection Maitria, guests are invited to 'feel the remarkable'. To indulge in a culture of local hospitality, crafted comfort and luxurious space… and dwp is our chosen design partner to articulate that."
Over time Chatrium Group has grown and so has dwp. "They stay ahead of the trends in the hospitality and residential industry and bring new ideas to the table. Like us, they value authenticity and experience. Their designs implement our desire to be both distinct and accommodating of international travelers and the local community alike. Simple, innovative, and functional. Chatrium Group values the same things. Sustainable designs are also important to us, dwp and our guests. Eco-friendly practices are becoming the norm, so we also focus on renewable energy resources," Savitri says.
"Finally, from my perspective, important elements of design are also in the details. How materials are used so that guests can have an experience of luxury and comfort that they can feel and touch."
In order for any project to be successful, there needs to be understanding, communication and flexibility throughout the life of the project and beyond. Cohesive luxury design paired with seamless service is what makes guest experiences so remarkable that they want to come back.
For more information please contact media@dwp.com or have a look at the hospitality section of our website. 
Tags: Abu dhabi, Agile workspace, Archi, Architect, Architecture, Artist, Asia, Bangkok, Bar, BIM, Blessing, Blog, Boutique, Business, Civic, Construction, Content, Creativity, Culture, David Clarke, Debate, Design, Designer, Digital, Digital technology, Digital transformation, Digitisation, Drama, Drink, Dubai, Education, Email, Experience, F&B, Food, Future, Health, Healthcare, Hicap, Ho chi minh, Hong kong, Hospital, Hospitality, Hotel, Hotel design, Human, Information, Innovation, Interior, Interior design, Interior designer, Interview, Knowledge, Lebua, Lifestyle, Luxury, Luxury design, Luxury interior, Marriott, Middle east, Mindful, News, Newsletter, Phone, Profile, Profit, Psychology, Residential, Restaurant, Romance, Saigon, School, Signage, Sky, Smartphone, Smartphones, Social media, Social psychology, Sport + Leisure, Studio, Success, Sustainibility, Tech, Technology, Thailand, Trends, Video, Vietnam, W hotel, Wayfinding, Wellbeing, Women