dwp | design worldwide partnerships Dubai Studio announces added vitality and talent with new Design Directors
dwp | design worldwide partnership has grown it's market presence through it's global studios, with exponential growth in the Middle East over the last 12 months. In support of this we saw the relocation of dwp's Regional Managing Director, Asia & ME, Charlie Kelly, to Dubai in the second quarter of 2021.
dwp has recognised the Middle East region as an expanding market with dwp offering a competitive edge, delivering state-of-the-art projects, setting benchmarks in sectors including hospitality, commercial and residential.
Recent awards and industry recognition demonstrates the quality of work delivered by the dwp Dubai Studio. dwp designed W Hotels The Palm and Abu Dhabi – Yas Island both received awards for exceptional interior design and the Dubai Smart office was awarded for innovative workplace design.
The dwp Dubai Studio is now delighted to announce promotions and new additions to the team.
"In an effort to continue to deliver landmark projects it is essential to strategically grow from within through leadership promotions as well as adding new staff. It was important for us at dwp to grow our team with people that are not only skilled in their field of work but have a deep knowledge of the ME market and also align with the dwp ethos of 'design for a better world'. Our aim is to continuously design cutting edge projects with sustainability front of mind."
Charlie Kelly, Regional Managing Director (Asia +ME) dwp | design worldwide partnership.
Adriana Graur, who joined dwp in 2019 is promoted to Design Director. Adriana has the unique ability to understand the client needs and deliver designs that exceed expectations through research and enquiry. As self proclaimed 'most curious designer you will ever meet' Adriana leaves no stone unturned and always goes above and beyond to establish valued and lasting client relationships.
Within dwp Adriana is a great leader and mentor and her passion for the industry at large shows in her commitment to continuously teach, learn and contribute. Her experience lies predominantly in workplace, residential design, hospitality and food and beverage design. Sustainability plays an important role in Adriana's approach to design and she works tirelessly at implementing sustainable design practices within the company globally. Adriana Graur was nominated for the Interior Designer of the Year award in the CID Awards 2021.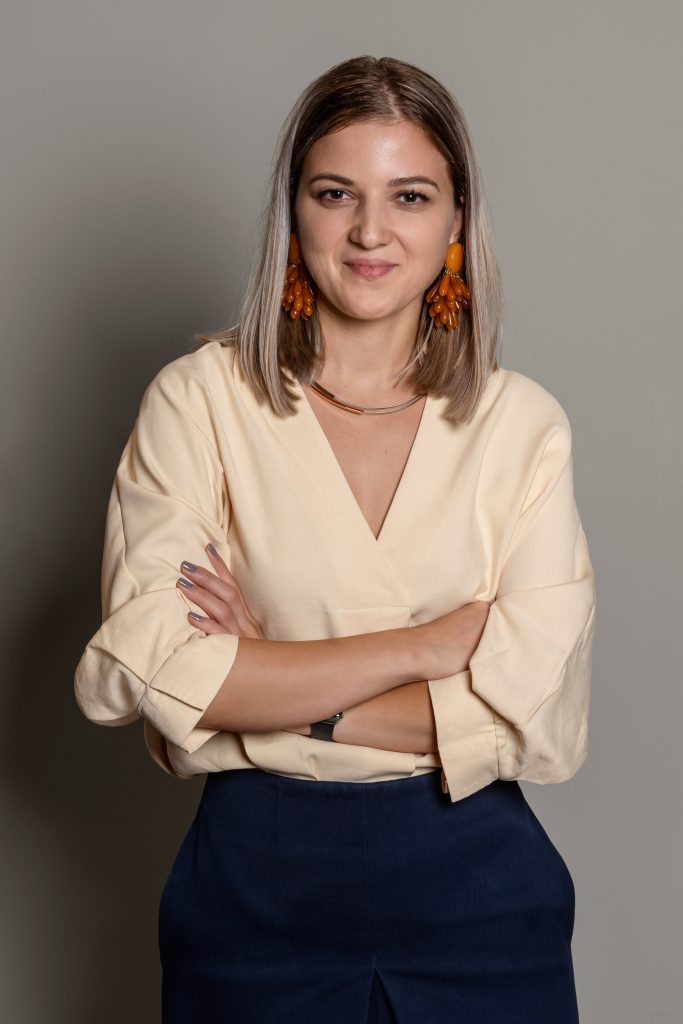 "Defining new ways of working that are fluid, collaborative and brave, by bringing an amazing team of creative and inspiring people together, this is a journey that I am delighted to be a part of. I am passionate about changing the work environment because our work influences more than just the workplace; we shape people's lives, their behaviour and their footprint on the world."
Adriana Graur, Design Director dwp Dubai
To add strength, energy and vitality dwp also is delighted to announce new senior staff appointments, Kanika Puri and Tala Melek.
Kanika Puri is appointed as Design Director, and she has over 18 years of extensive experience as an interior designer across various sectors predominantly in hospitality and F&B design, but also across residential, workplace and retail. She is known for her innovative design and planning, for which her projects have won and been nominated for multiple design awards. She has the ability to adjust to varying project scales, leading teams to deliver effectively and always achieving the desired results. Kanika is a passionate designer and has an uncompromising attitude towards detailing and quality of design execution. With an impressive portfolio of completed projects, her understanding of following through from design to completion is one of her strongest suits. Her positive attitude and enthusiasm for high quality design inspires both clients and her colleagues at dwp.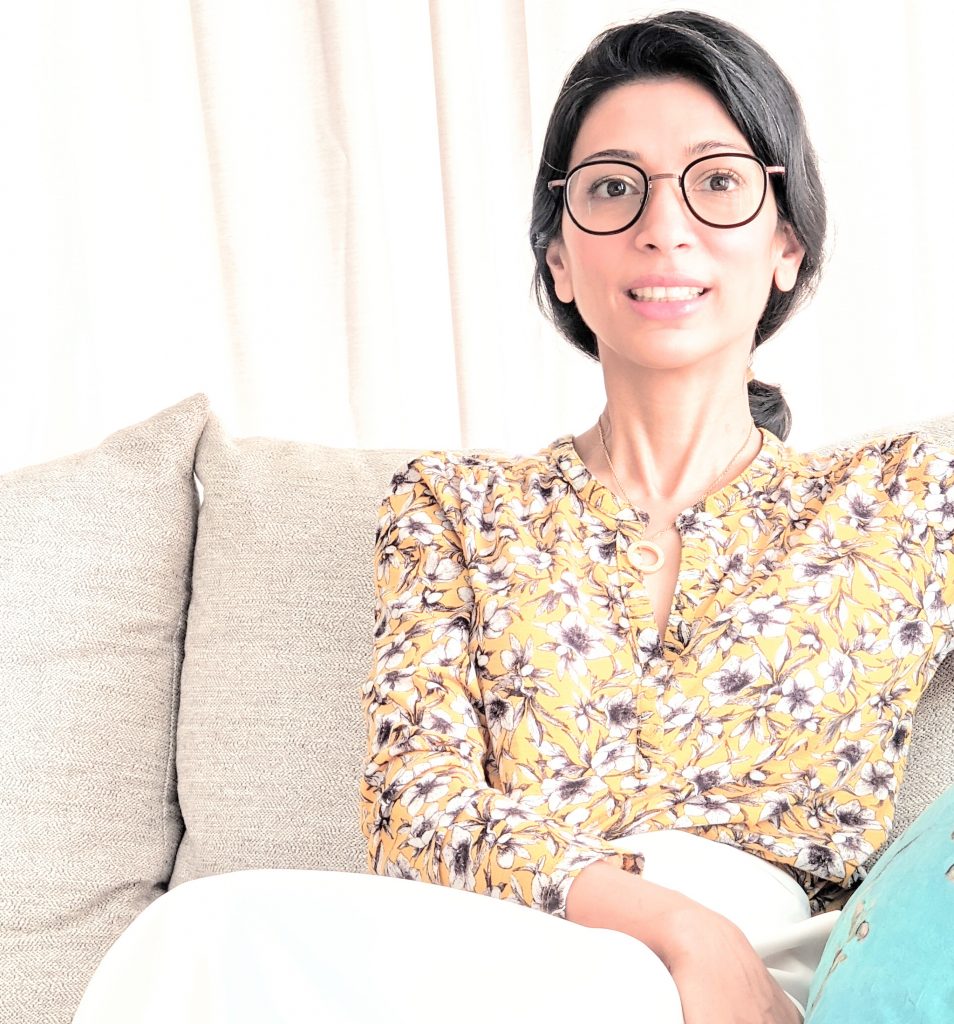 "I believe design is all about the human experiences that we create for people when we design our projects, and the design journey we can take our clients on as we deliver high quality outcomes for them, through the narrative stories that we build our designs on. That is what makes design tangible, impactful and exciting. My continuous endeavour is to keep trying to inspire and connect with people via design."
Kanika Puri, Design Director dwp Dubai
Tala Melek is excited to rejoin dwp as Business Development Director. Tala is no stranger to dwp and she returns with a deep understanding of the ME market and the design industry in particular. She will no doubt be instrumental in the ongoing growth of dwp in the region. Tala is a qualified British Architectural Engineer, having studied at Westminster University in London. Her career path started at Dar Al Handasah design offices in Cairo before she redirected her attention to Business Development with a focus over the last 10+ years on design, development and construction in the ME.
Tala's strengths arise from her diverse work experience in the construction field & extensive knowledge of the region & culture. Having lived and worked in multiple locations throughout the ME and Europe, and being fluent in both English and Arabic, Tala has been able to widen her contact circles and networking initiatives. She is a well respected and highly valued professional.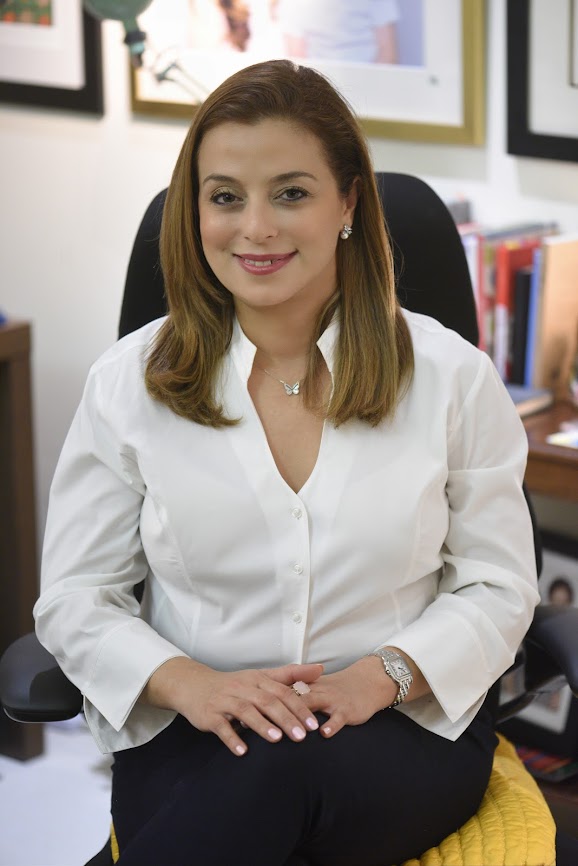 "I am very excited about my return to dwp. I have watched dwp grow it's presence and reputation in the ME region and I look forward to further strengthening the existing client relationships and establishing new ones. My main focus currently is on offering our clients the skills that best suit the needs of our client's projects, this is about serving our clients and delivering high quality outcomes, which then builds and nurtures long term strategic relationships. Those relationships with major clients position us to uncover and secure exciting projects that suit the capabilities and passions of the talented dwp team."
Tala Melek, Business Development Director dwp Dubai
Tags: Abu dhabi, Agile workspace, Archi, Architect, Architecture, Artist, Asia, Bangkok, Bar, BIM, Blessing, Blog, Boutique, Business, Civic, Construction, Content, Creativity, Culture, Debate, Design, Designer, Digital, Digital technology, Digital transformation, Digitisation, Drama, Drink, Dubai, Education, Email, Experience, F&B, Food, Future, Health, Healthcare, Hicap, Ho chi minh, Hong kong, Hospital, Hospitality, Hotel, Hotel design, Human, Information, Innovation, Interior, Interior design, Interior designer, Interview, Knowledge, Lebua, Lifestyle, Luxury, Luxury design, Luxury interior, Marriott, Mindful, News, Newsletter, Phone, Profile, Profit, Psychology, Residential, Restaurant, Romance, Saigon, School, Signage, Sky, Smartphone, Smartphones, Social media, Social psychology, Sport + Leisure, Studio, Success, Sustainibility, Tech, Technology, Thailand, Trends, Video, Vietnam, W hotel, Wayfinding, Wellbeing, Women