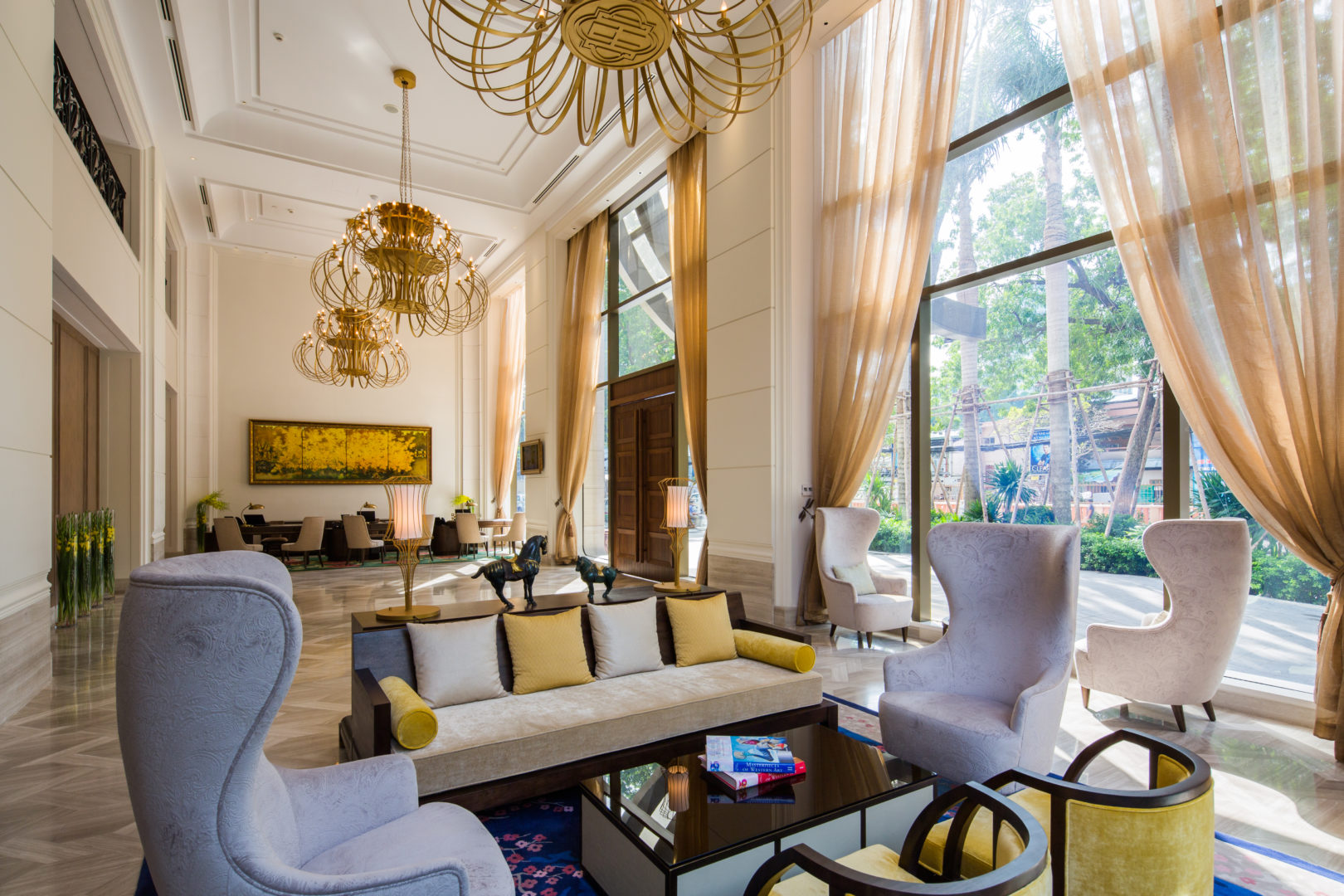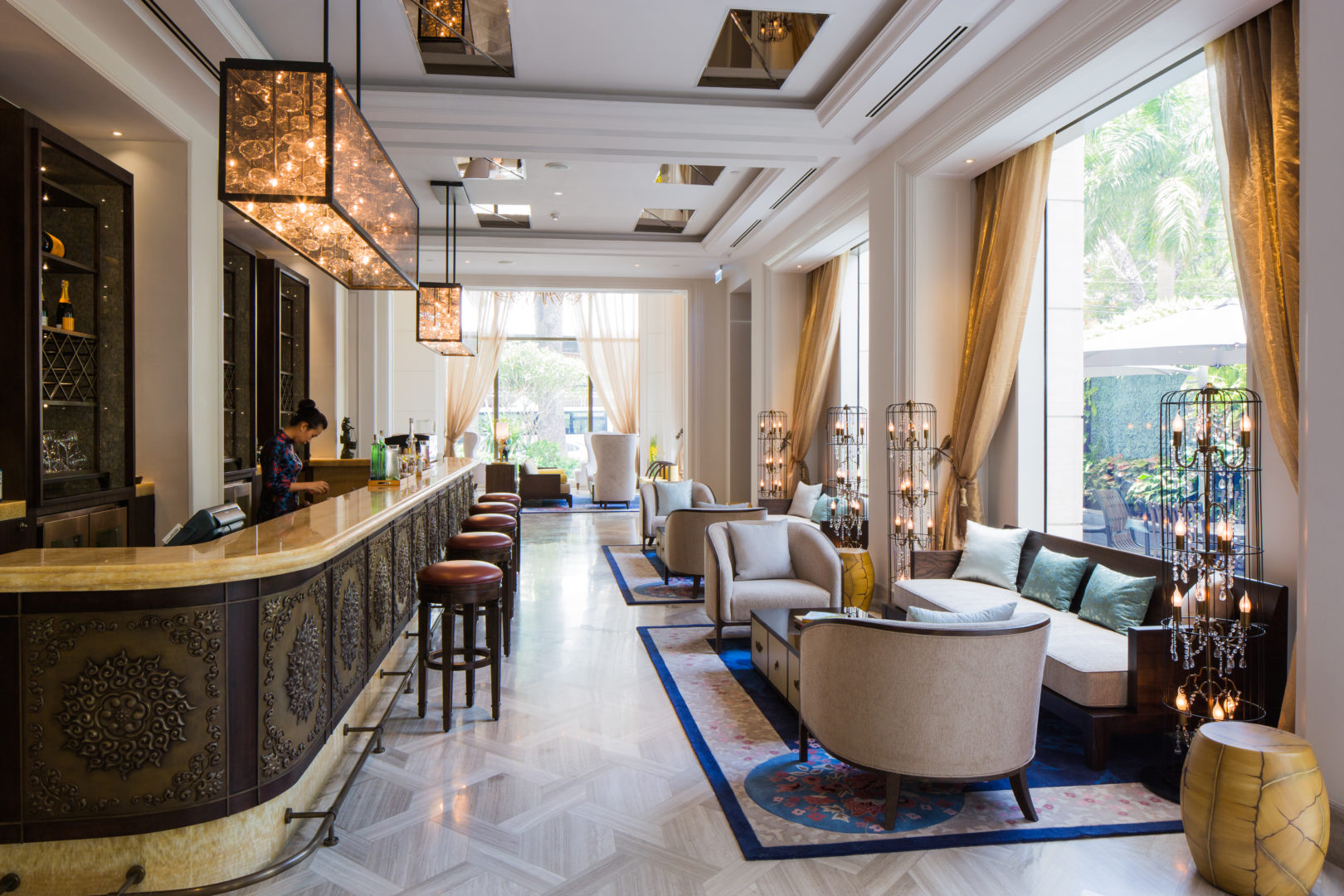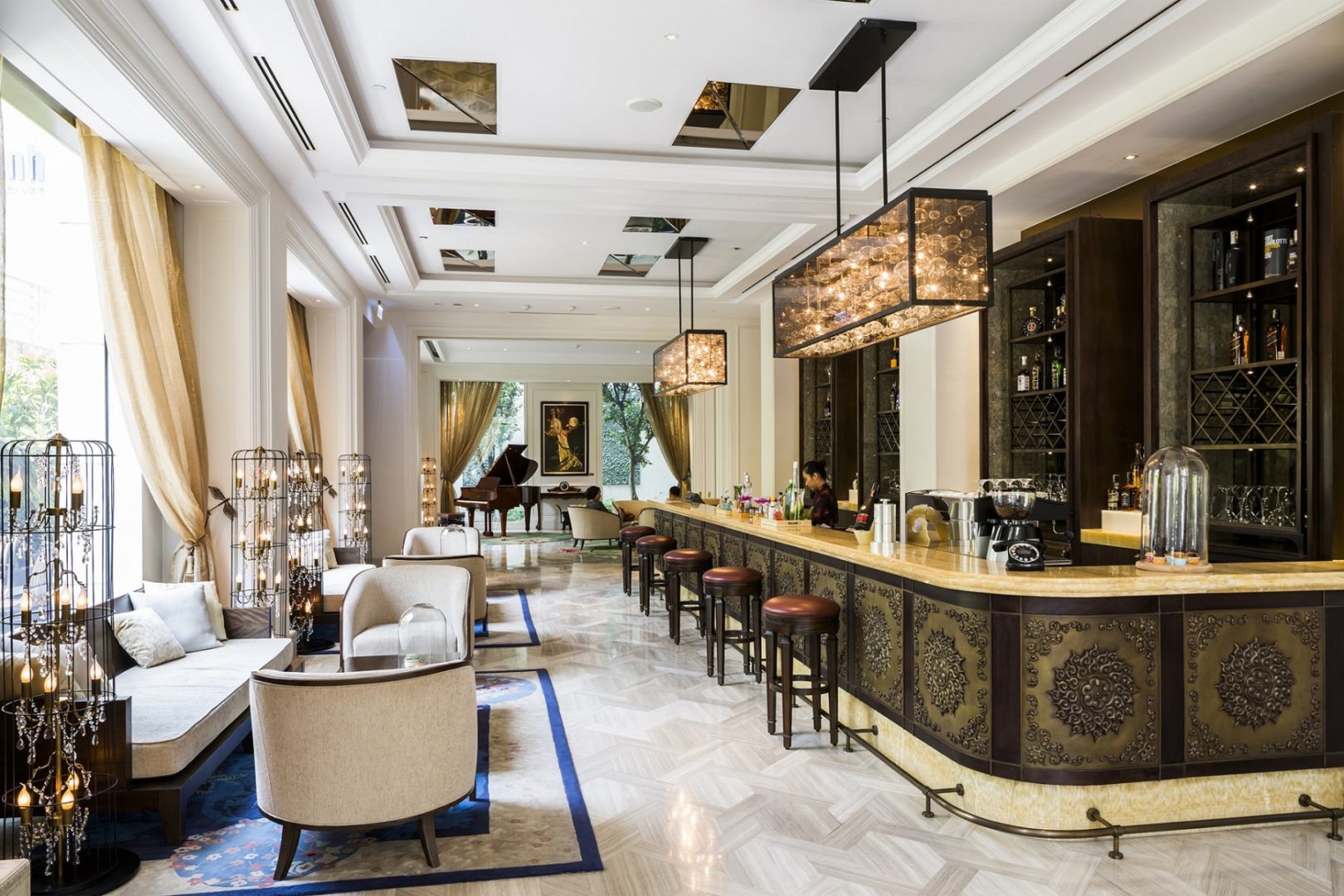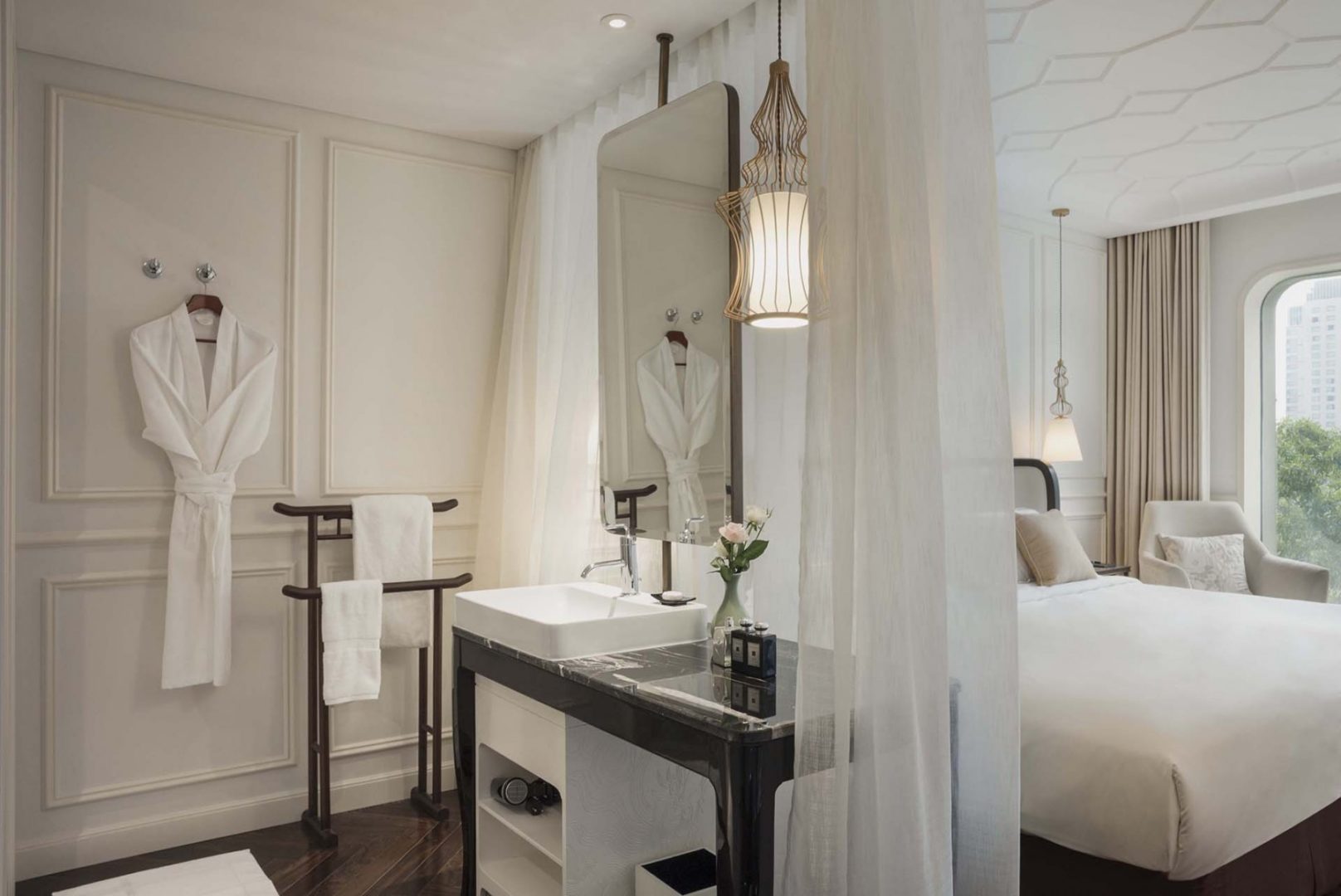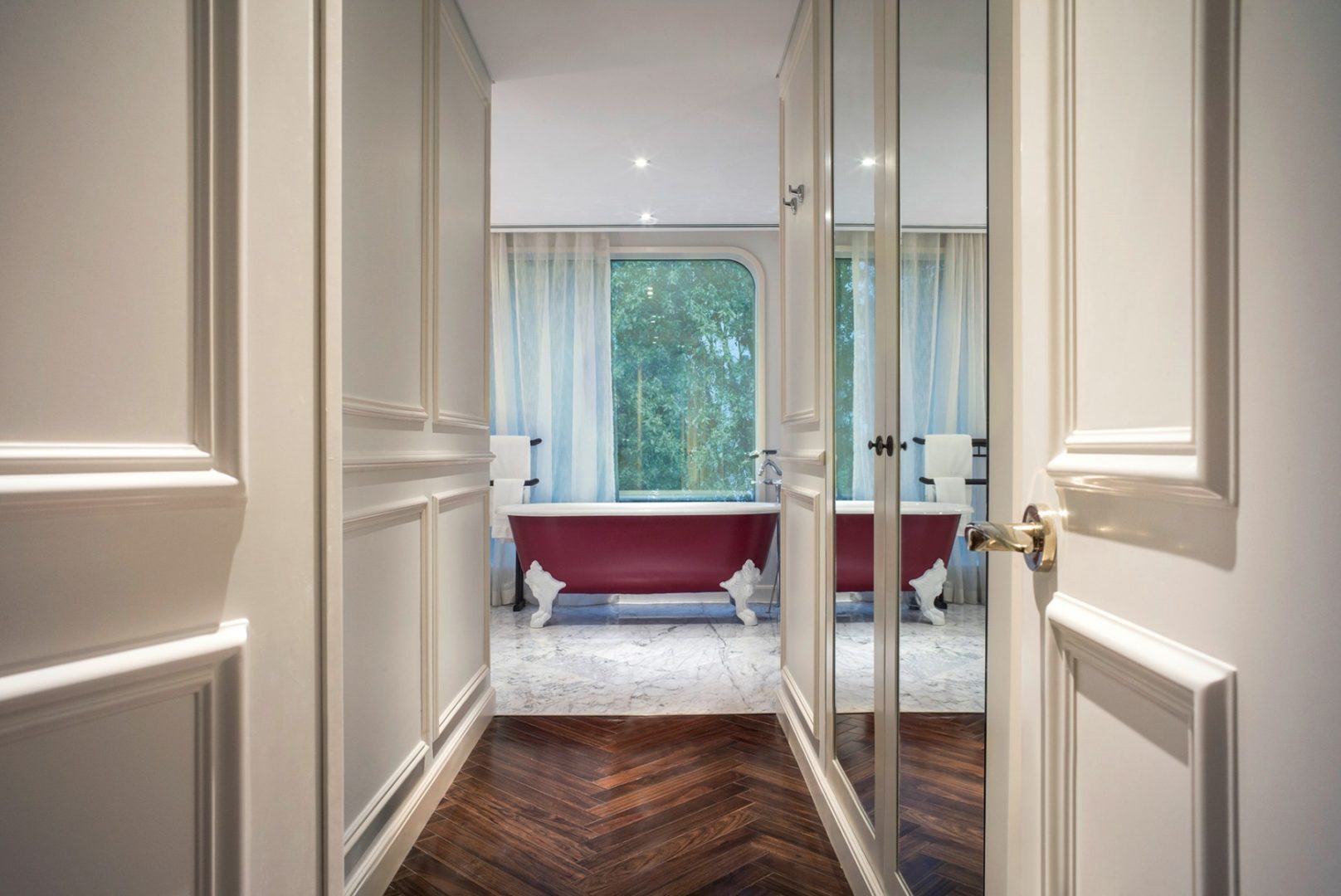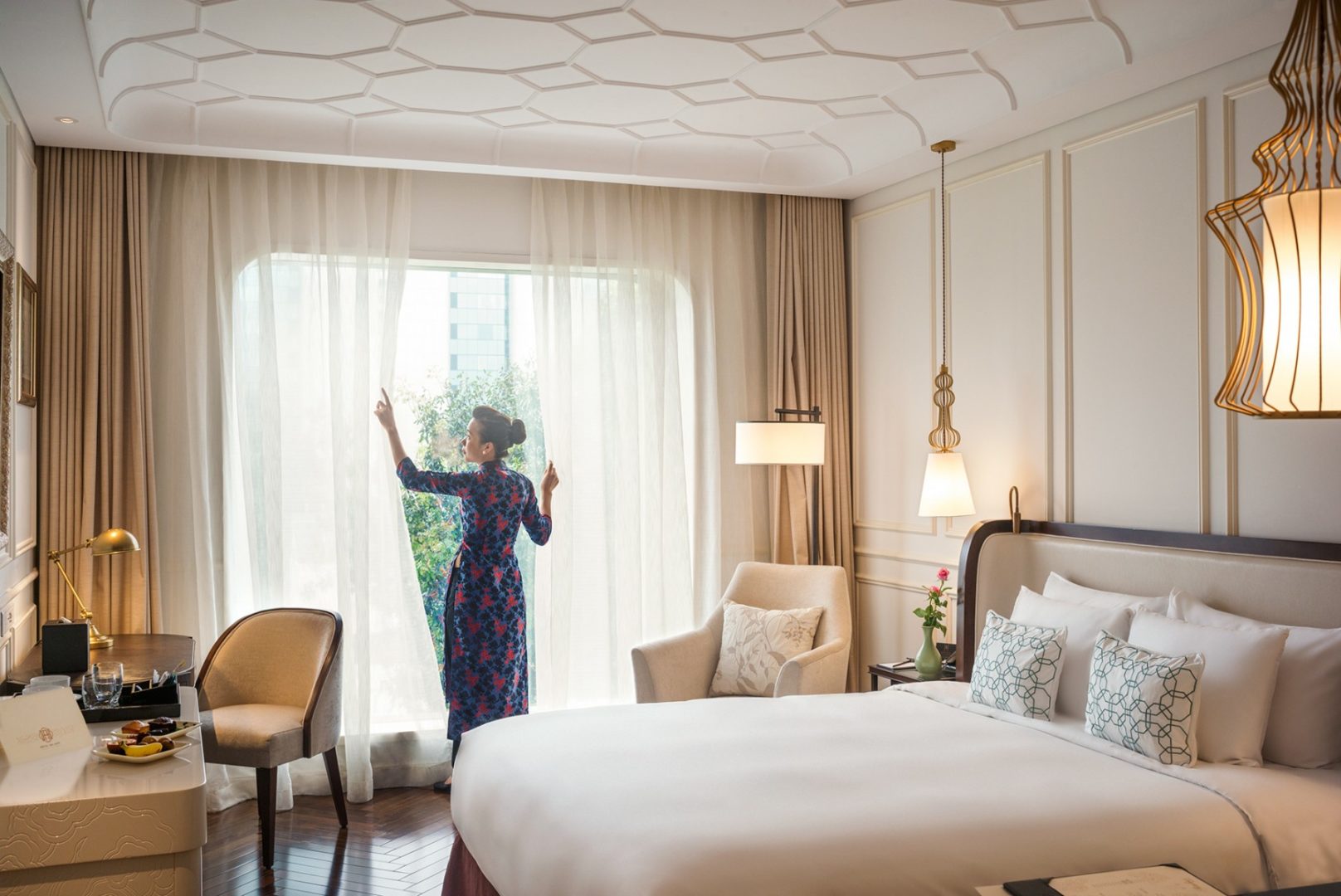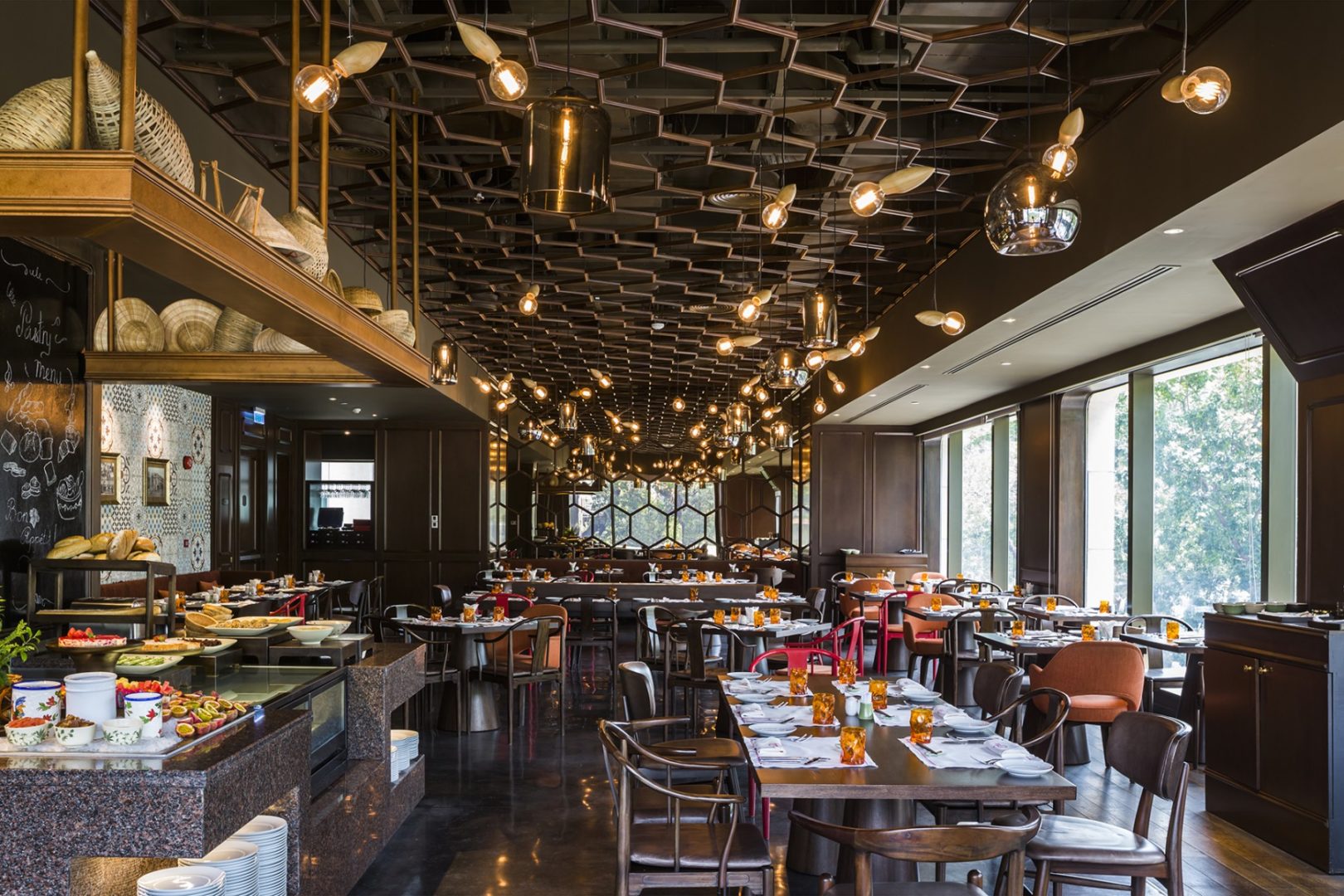 Inspired by the owner's art collection: East meets West in Indochina
Hotel Des Artes M Gallery
Tucked around the corner from the famous Hanoi Opera, this boutique beauty blends a French colonial façade with classical opera motifs and sleek contemporary design.
East meets west in a design scheme which brings new meaning to a night at the opera. Jewel tones of jade and ruby red accent a neutral palette.
The sense of pageantry is on display from the moment guests enter the dramatic lobby, and is best captured in a show-stopping custom designed ceiling worthy of a standing ovation.