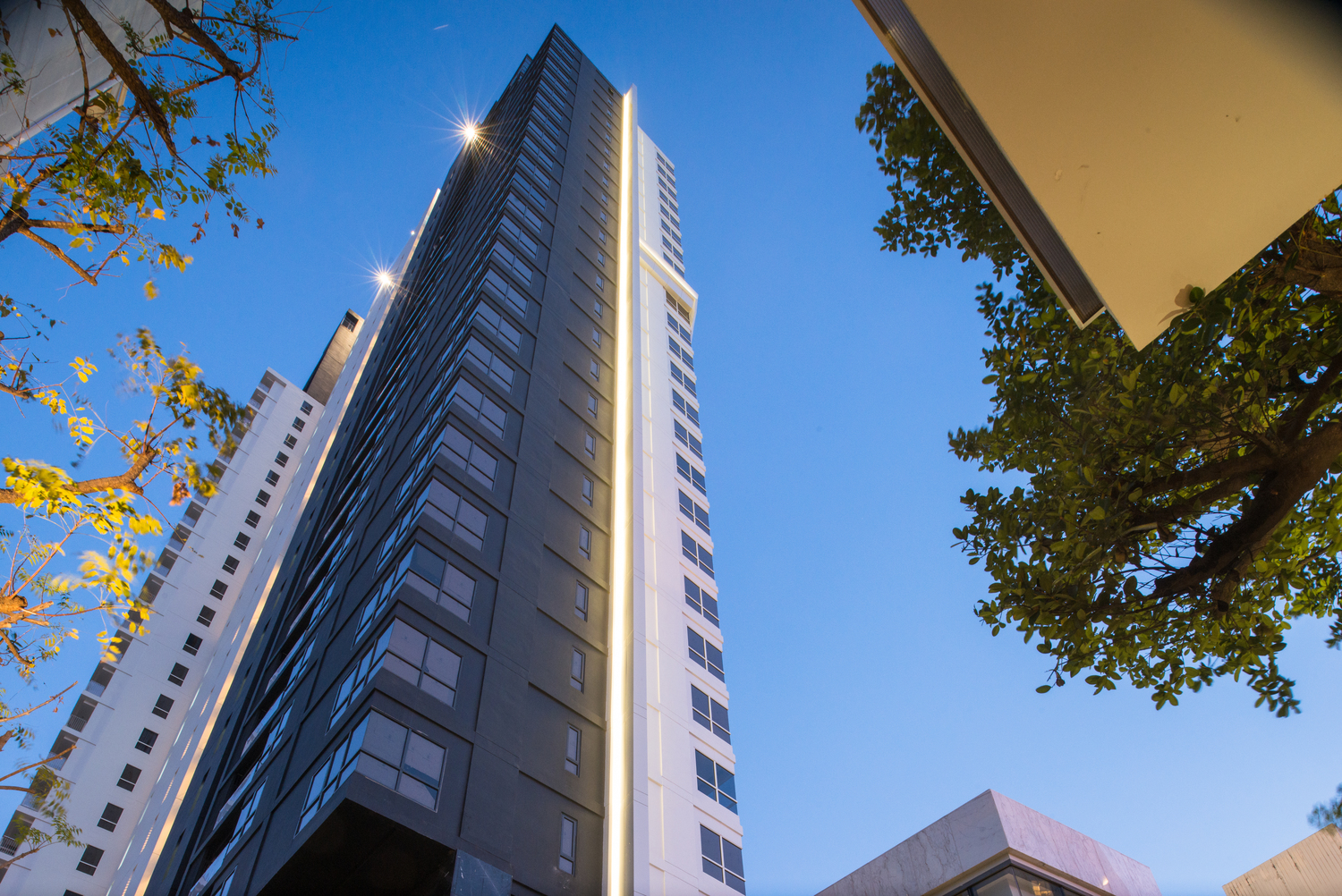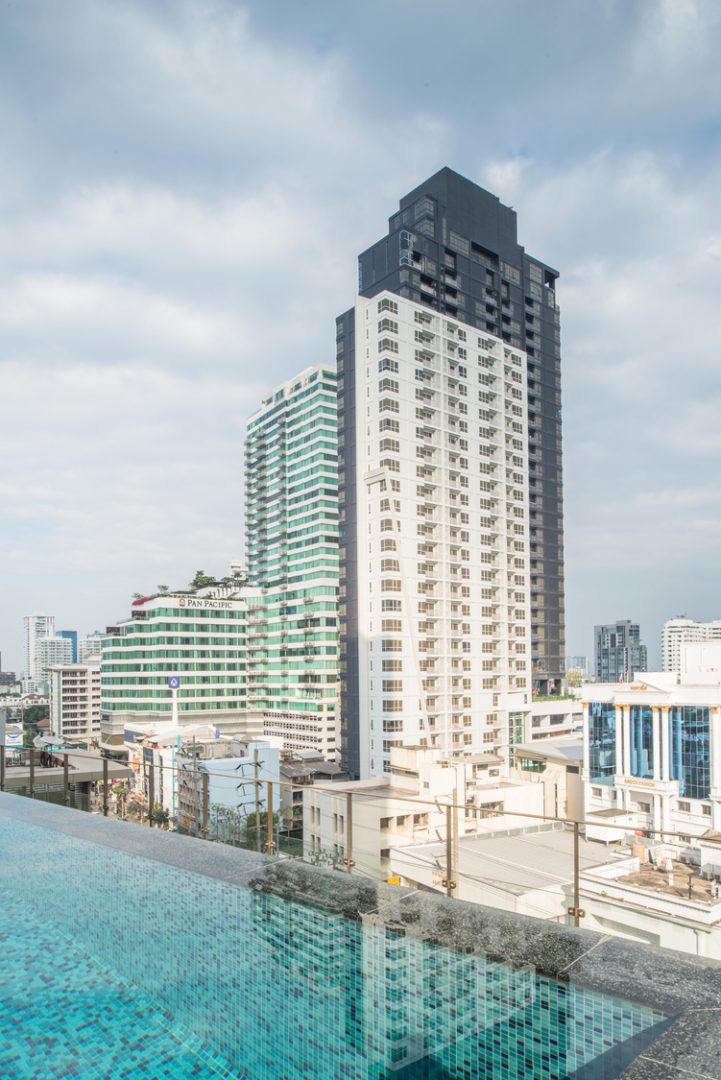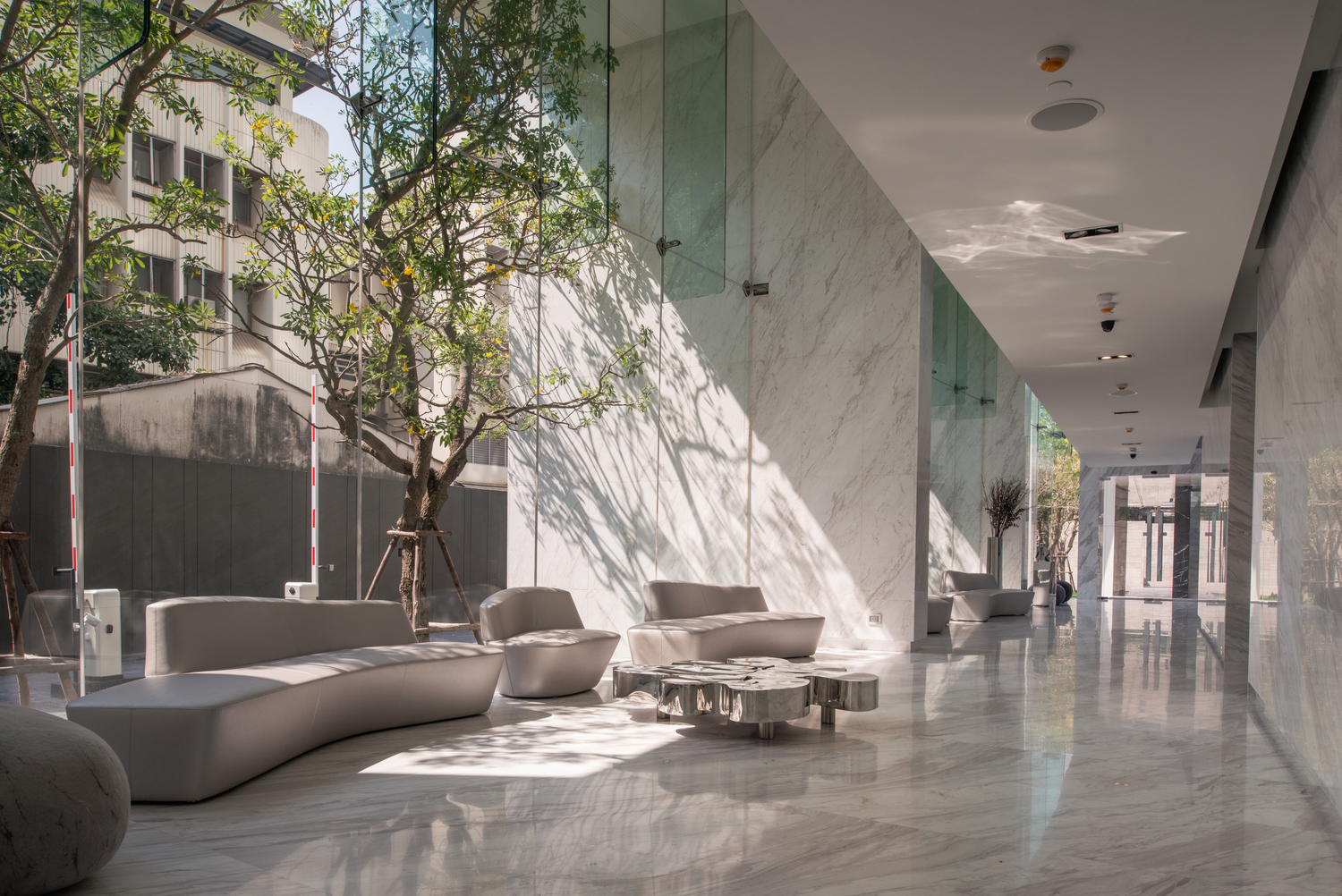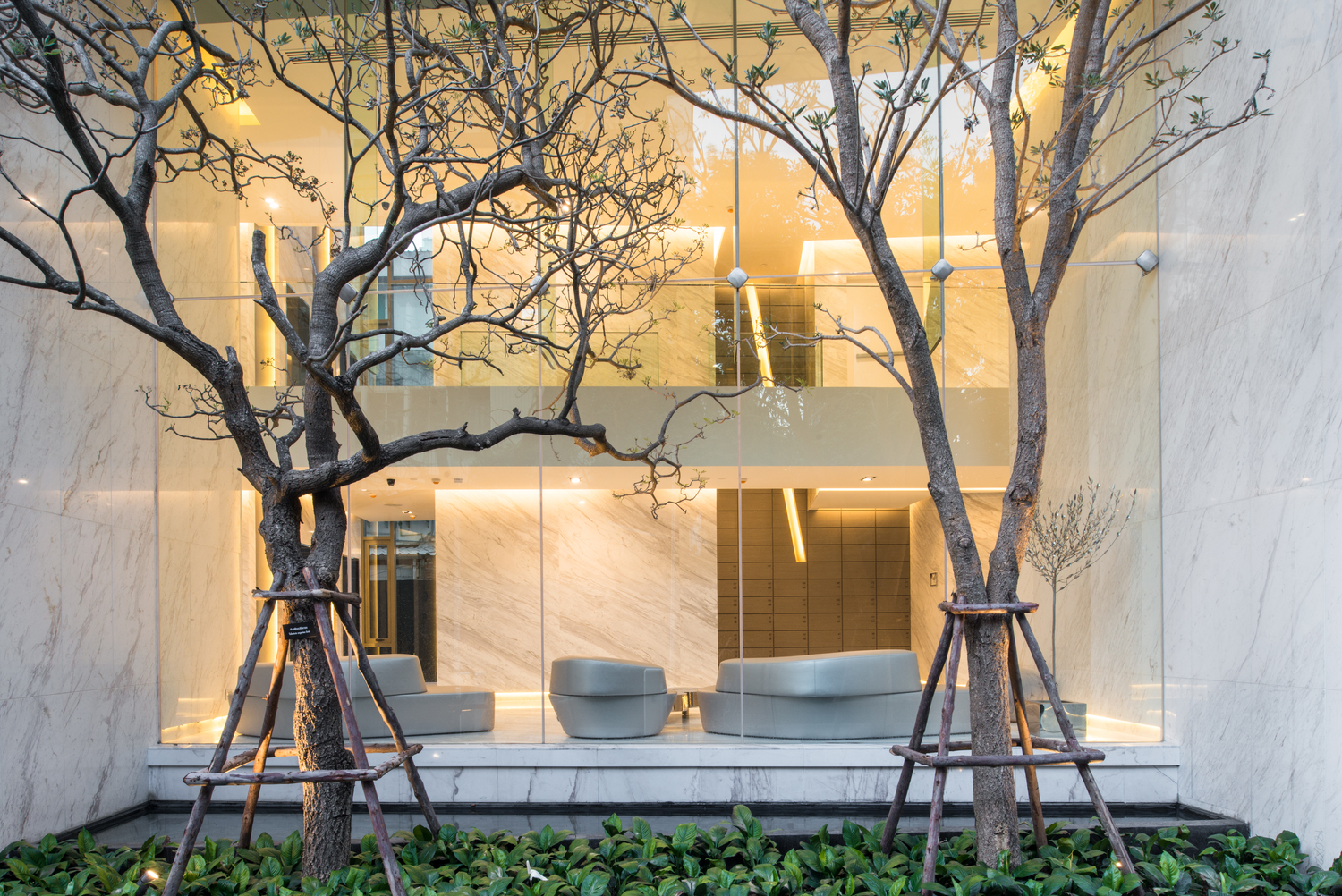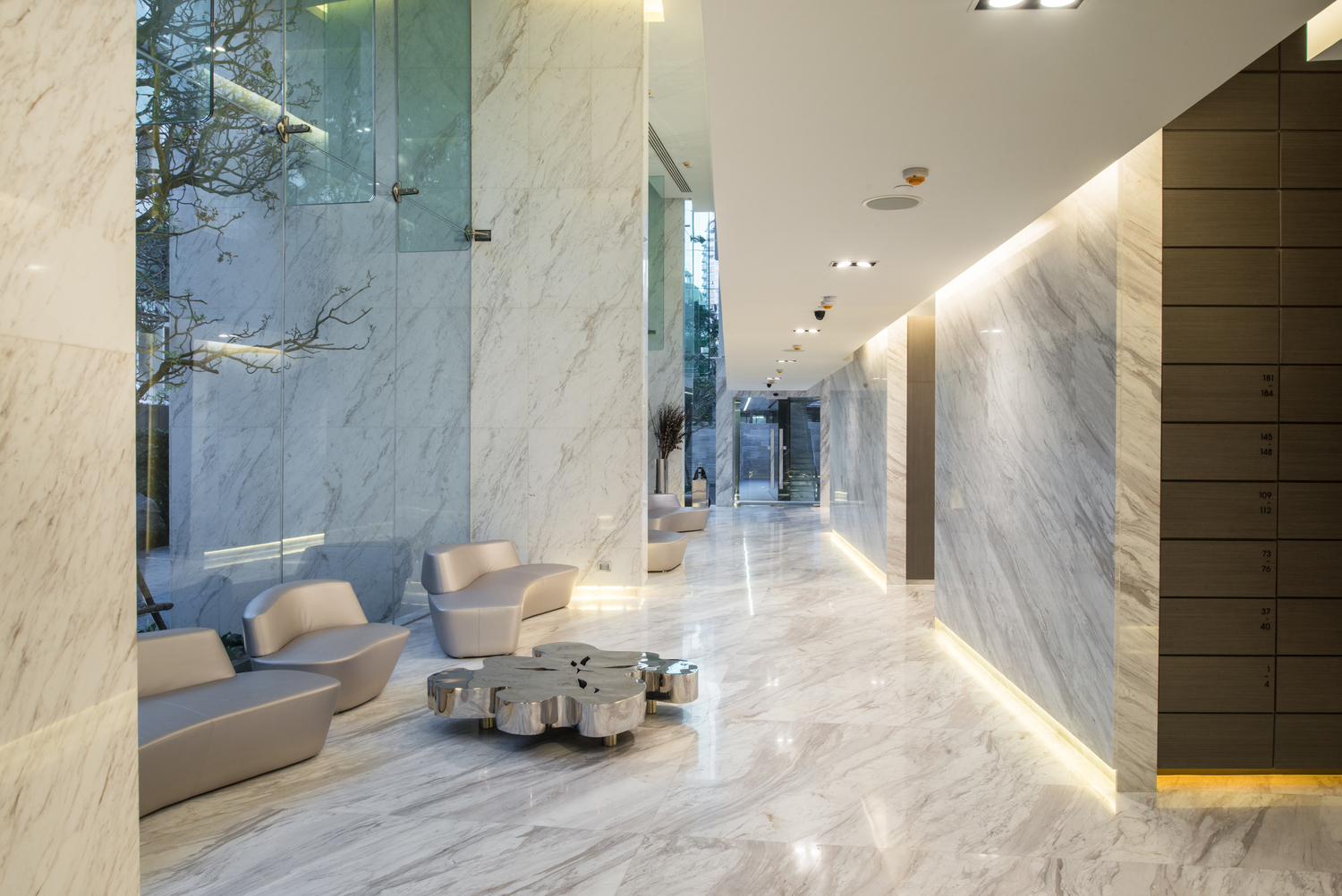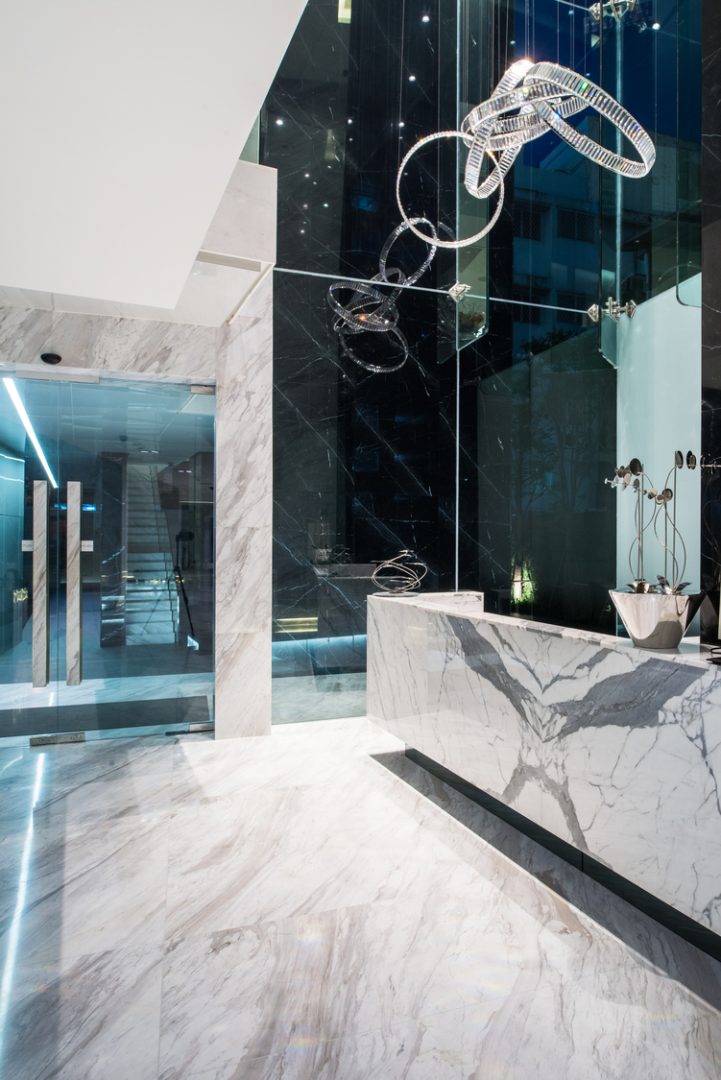 Sophisticated residential design exceeding market expectations
HQ by Sansiri
Minimalism and the pioneering architectural style of Ludwig Mies van der Rohe sparked this sophisticated design.
At 36 storeys, the tower erupts in a sharp blade, piercing the horizon, while its garden setting grounds it in nature. Natural materials, water and plants bring together a calm, yet chic vibe.
Compact and functional, the building boasts modern condominiums and ample parking, while a glass-box fitness studio nestles within the sparkling pool.