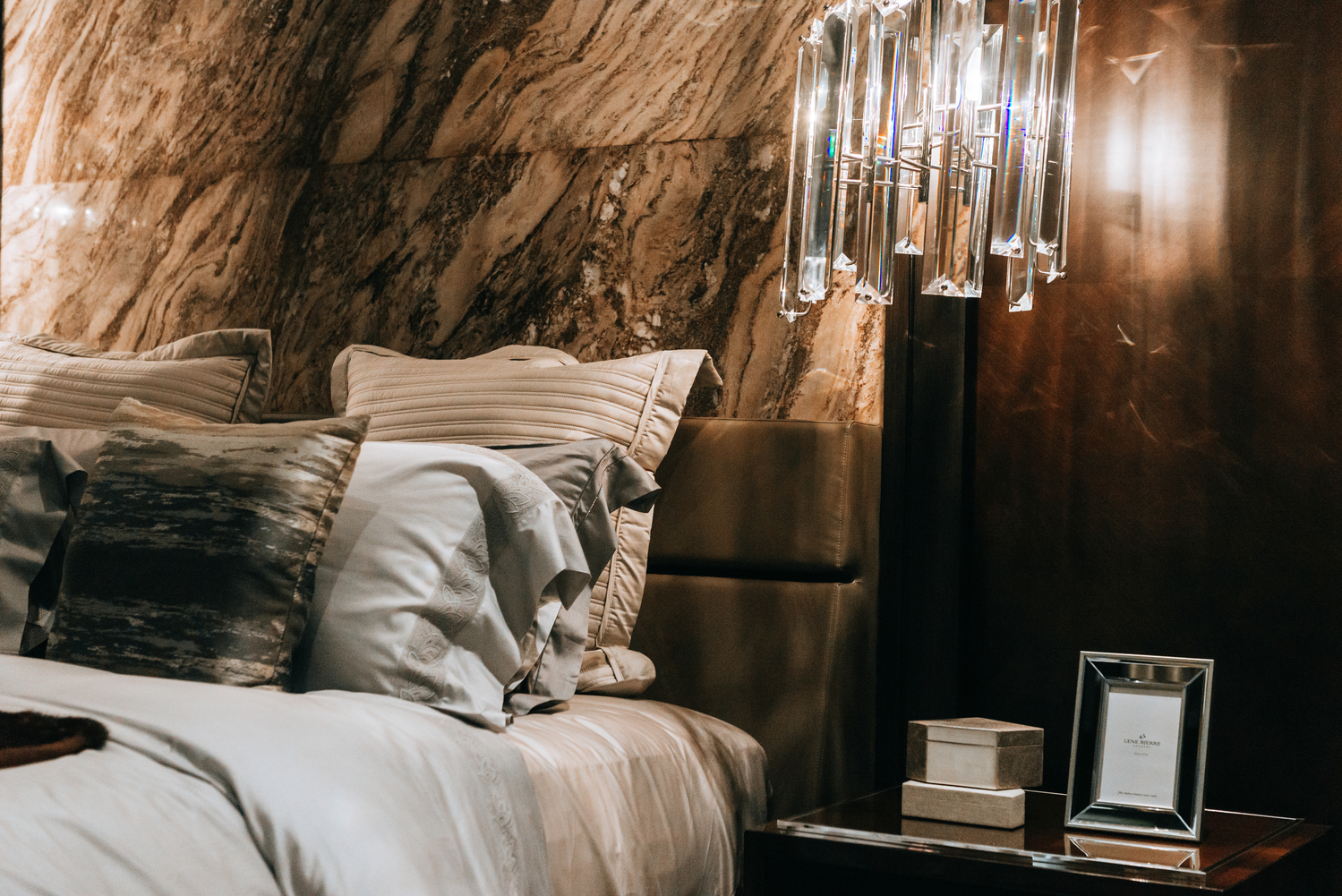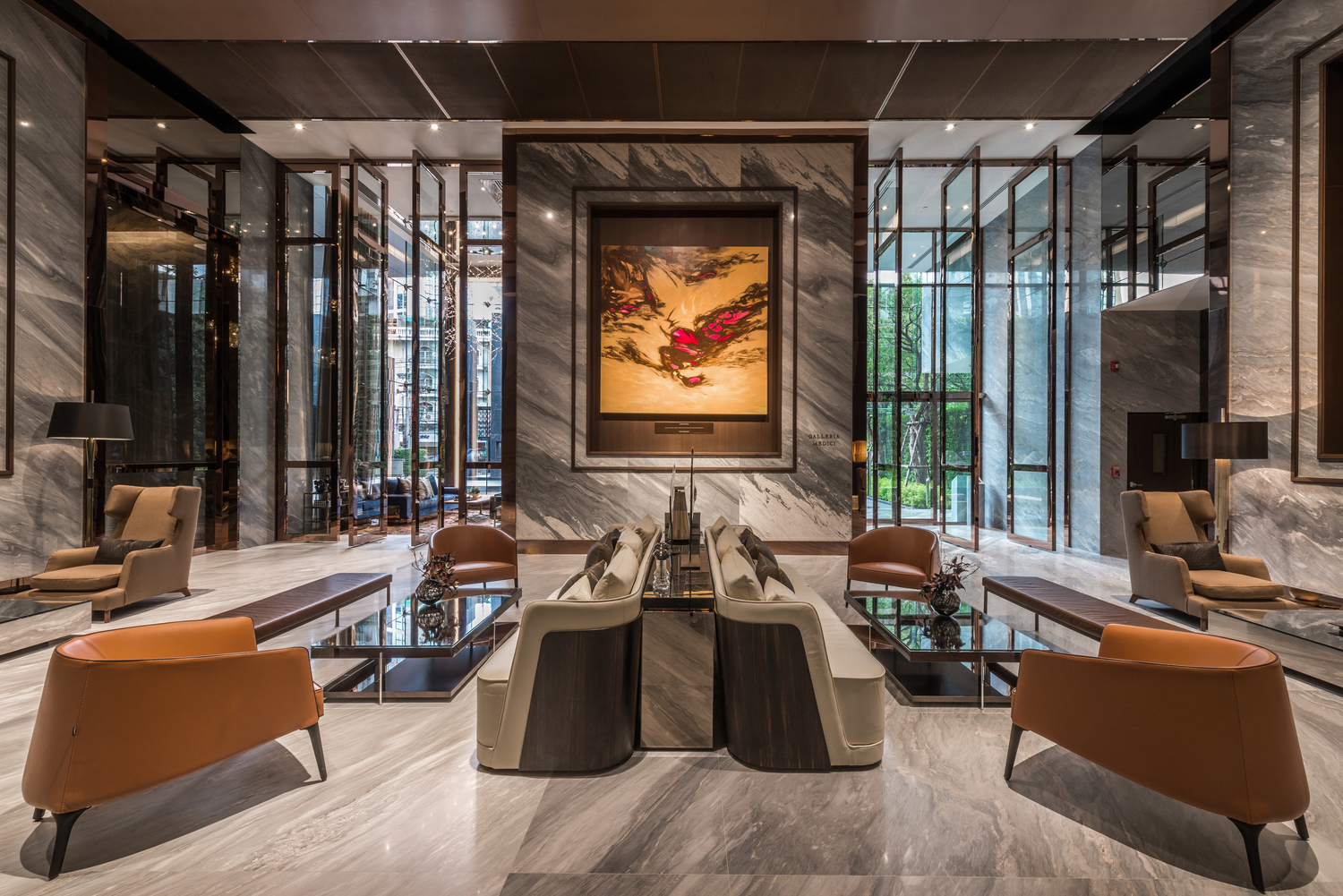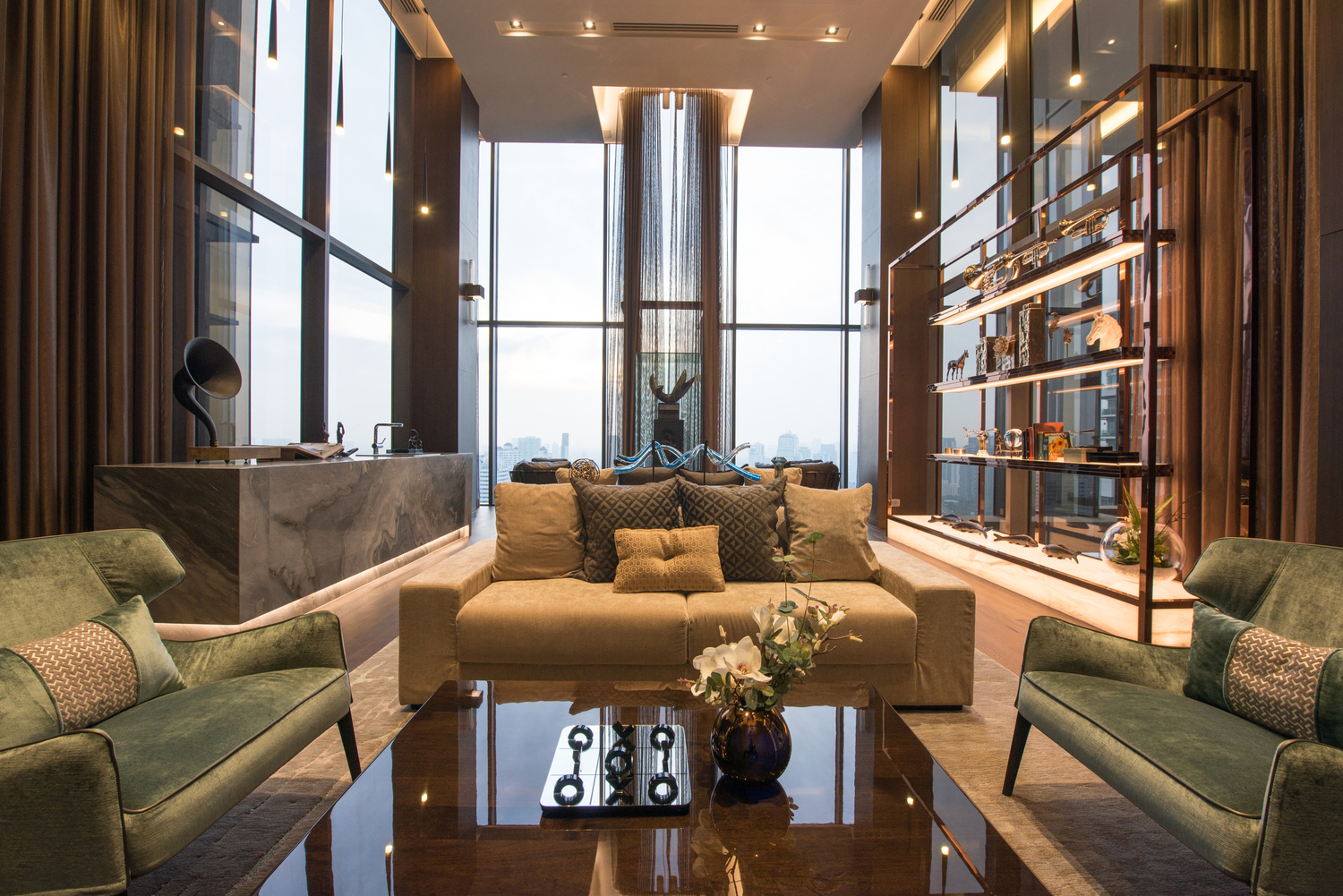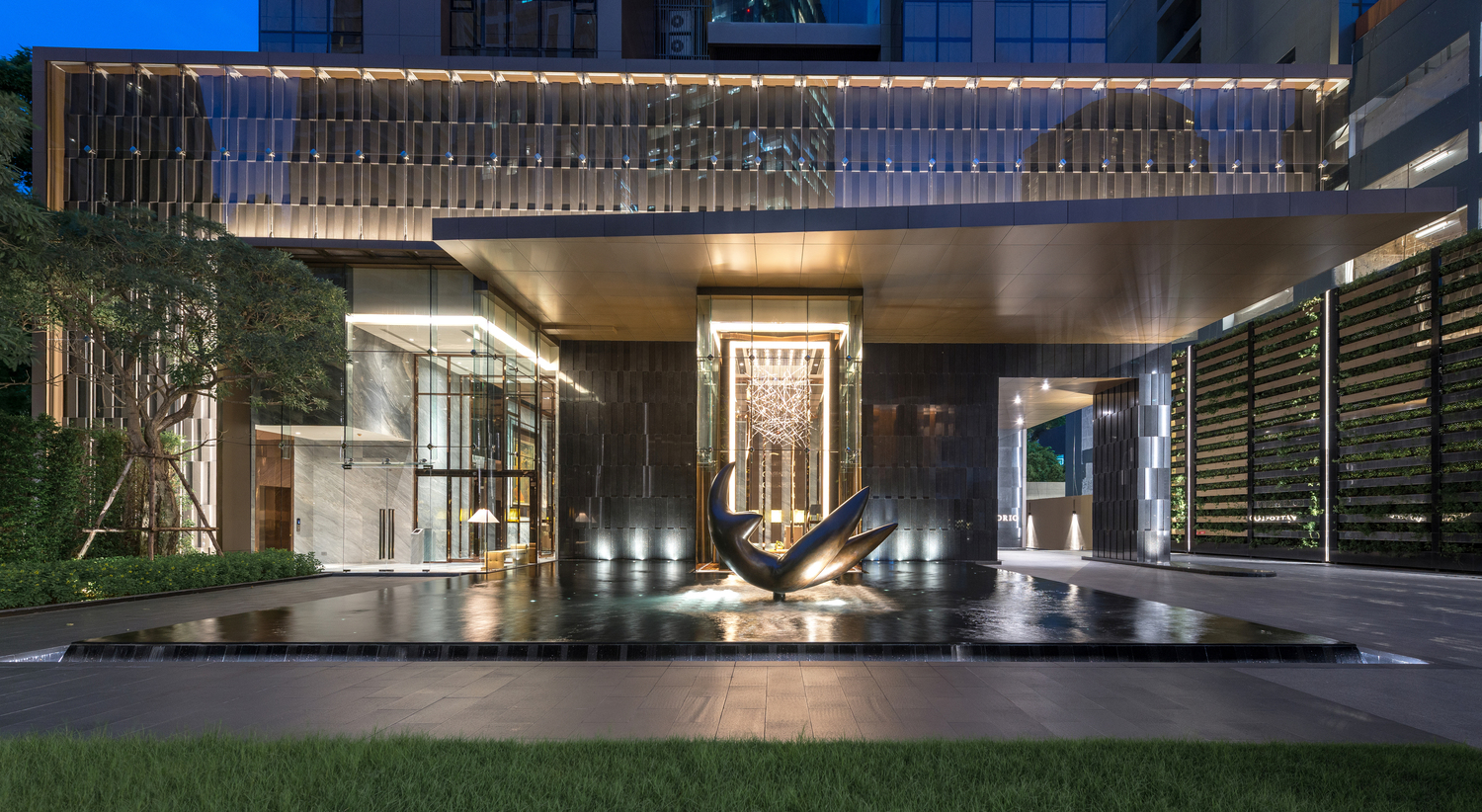 The art of living
Vittorio
Vittorio is a very high-end condominium located on Bangkok's Sukumvit Soi 39 with 28 stories and 88 units.
All the elements of dwp's design for the public areas from reception to pool and fitness reflect refined quality, sophistication and a sense of sanctuary. Every corner of the interior space contains suggestions of extraordinary quality of life. Imported paintings and sculptures accessorise the public spaces and offer an ambiance of elegant timelessness and opulence. Vertiginous ceilings and towering floor to ceiling windows allow space and light to flow over the residents.
The subtle opulence of Palissandro Bluette Italian marble floors and walls is enjoyed by residents and guests as they sink into soft leather chairs in the lobby, accessorised by silk and velvet accents. A subtle rich colour palette allows the impressive collection of sculptures and paintings by renowned artists to really shine.
Modern yet classic chandeliers, reminiscent of a starry sky, cast light on the inhabitants and are, in themselves, works of art.