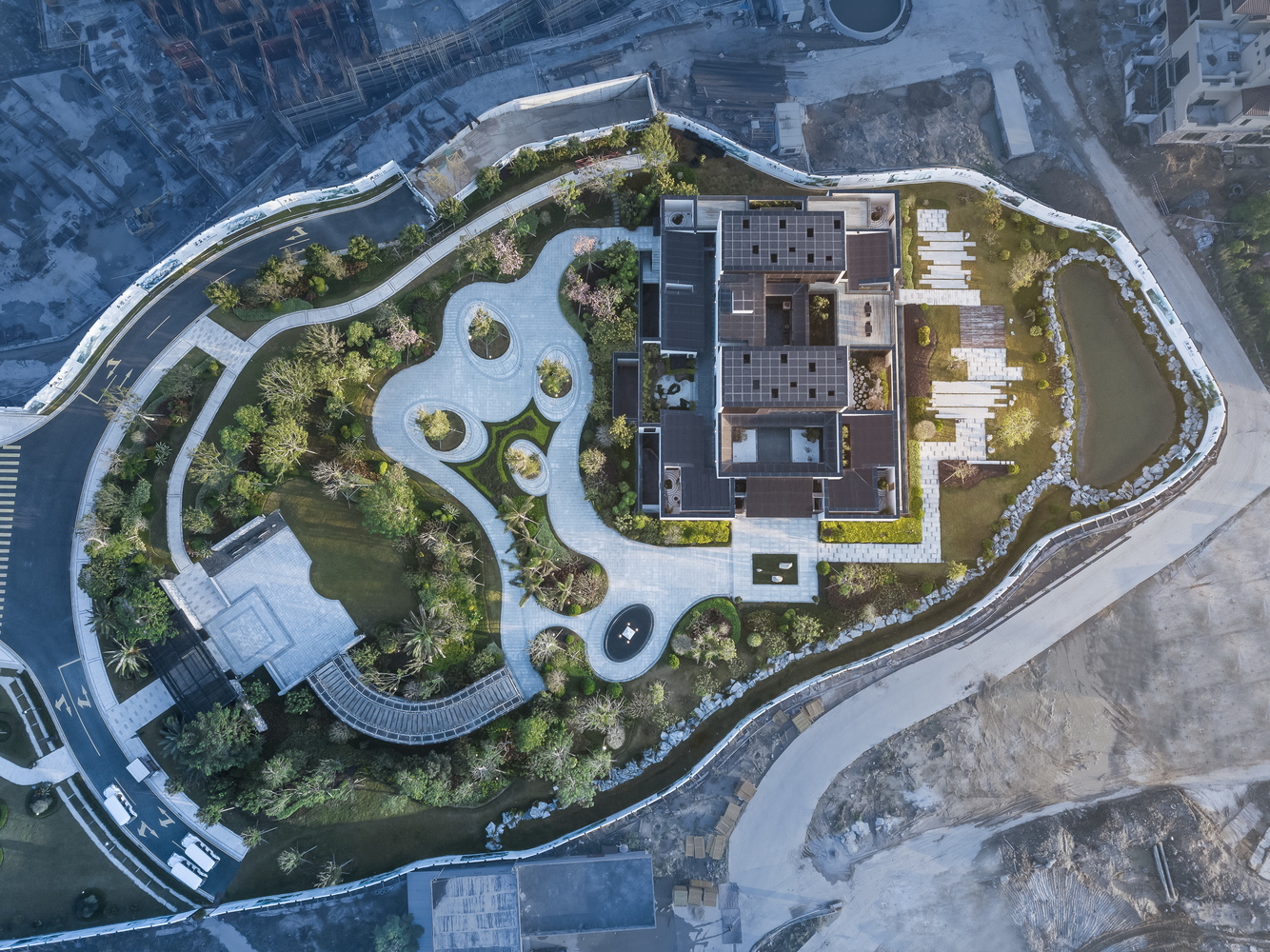 The Chaoshan, as well as the traditional courtyards in the south of the Yangtze River and even the whole of China, follow the layout of the "nourishing water merges into the
Shan Tou Hai Yue Community Cultural Center
The Chaoshan, as well as the traditional courtyards in the south of the Yangtze River and even the whole of China, follow the layout of the "nourishing water merges into the hall from all directions". The roof of the building rises inward, and rainwater flows into the courtyard from all sides.This spatial pattern also reflects a traditional form of social organization. People live in groups by family, and the courtyards surrounded by buildings become the center of people's communication and social activities.
Several gardens of different sizes and different scenes are scattered throughout the cultural center, connected by straight lines. A series of different venues and spaces are placed in this place. This is both the smallest place in modern life and also a complete mapping of an objective world of growth. In this mapping, the traditional order still occupies the center of the hub position. Each small space in the surrounding growing up and overlapping each other.
The courtyard between the wall and the building leaves a large space for natural growth, creating the possibility of positive interaction between man and nature. The moment when the building is completed is also the starting point for the environment. Over time, in the cultural center, the proportion of nature and labor will change quietly. The interaction between man and nature will gradually change: children run under the tree, people lean on the tree,and people sit down and chat.