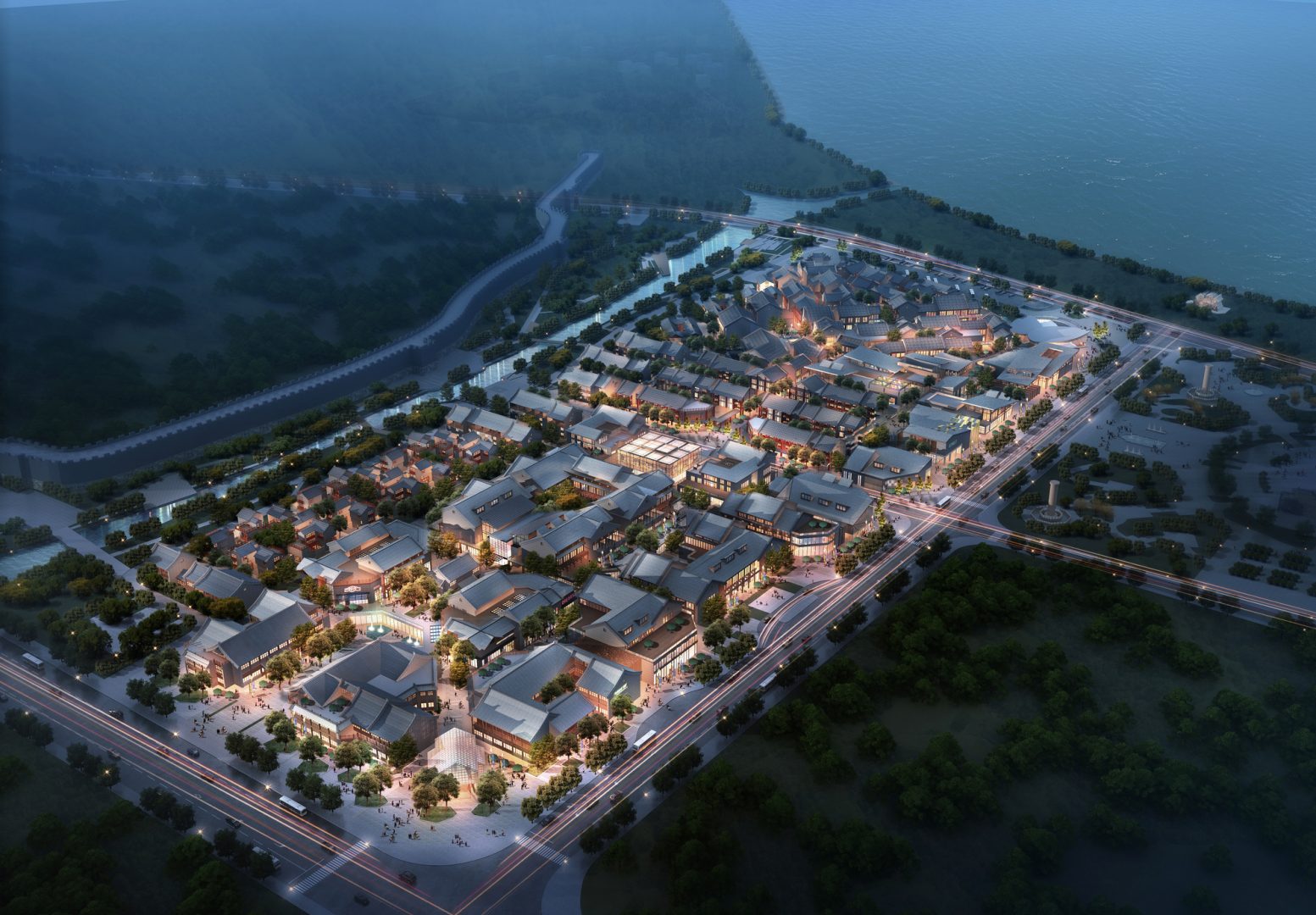 The project is located in Penglai,Shandong a continuation of the Penglai water city on the west side of the river
Commercial Street Planning Design, Penglai
The project is located in Penglai,Shandong. a continuation of the Penglai water city on the west side of the river. At the end of the commercial street, the Peng Lai Pagoda is high point of end of pedestrian. The 45 degree commercial street and Penglai Palace and the sculpture linked together, to inherit the classical culture of Penglai disctrict. The architectural scale respect human values. Create variform spatial to experience a veriety a life space.
Detail design addressed the diversity of commercial landscape and enhance the culture of architectural. The perfect integration of landscape and architectural creates a facinating vertical spaces on the flat site, and bring the city walls with different urban characters.
In the design, strive to build a interesting space by following various business forms, and a great architecture based on function reuqest. It reshaping the local history and culture, inspired by the classic elements, such as porch columns, terraces and tiles, highlighting the simple architectural style from exquisite details.