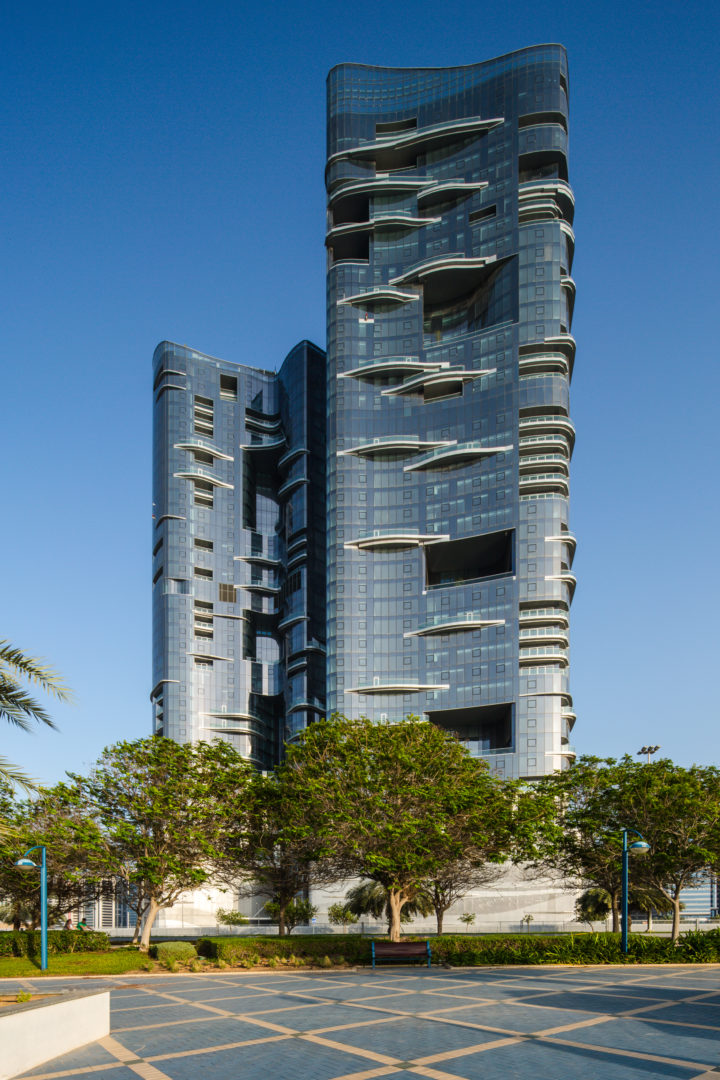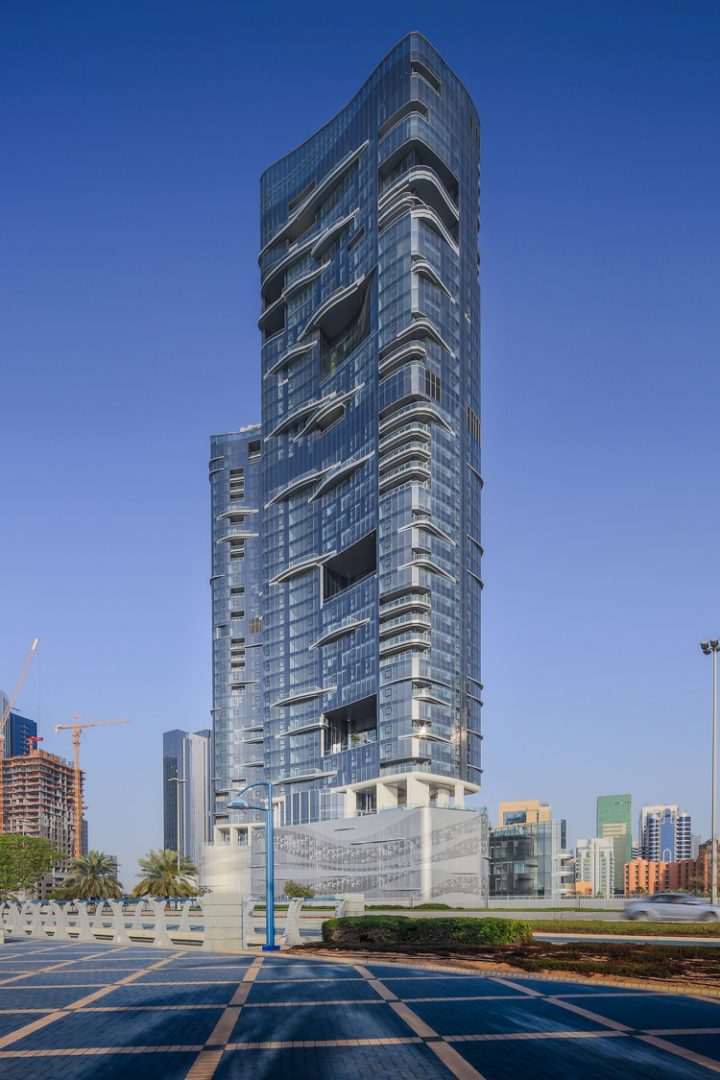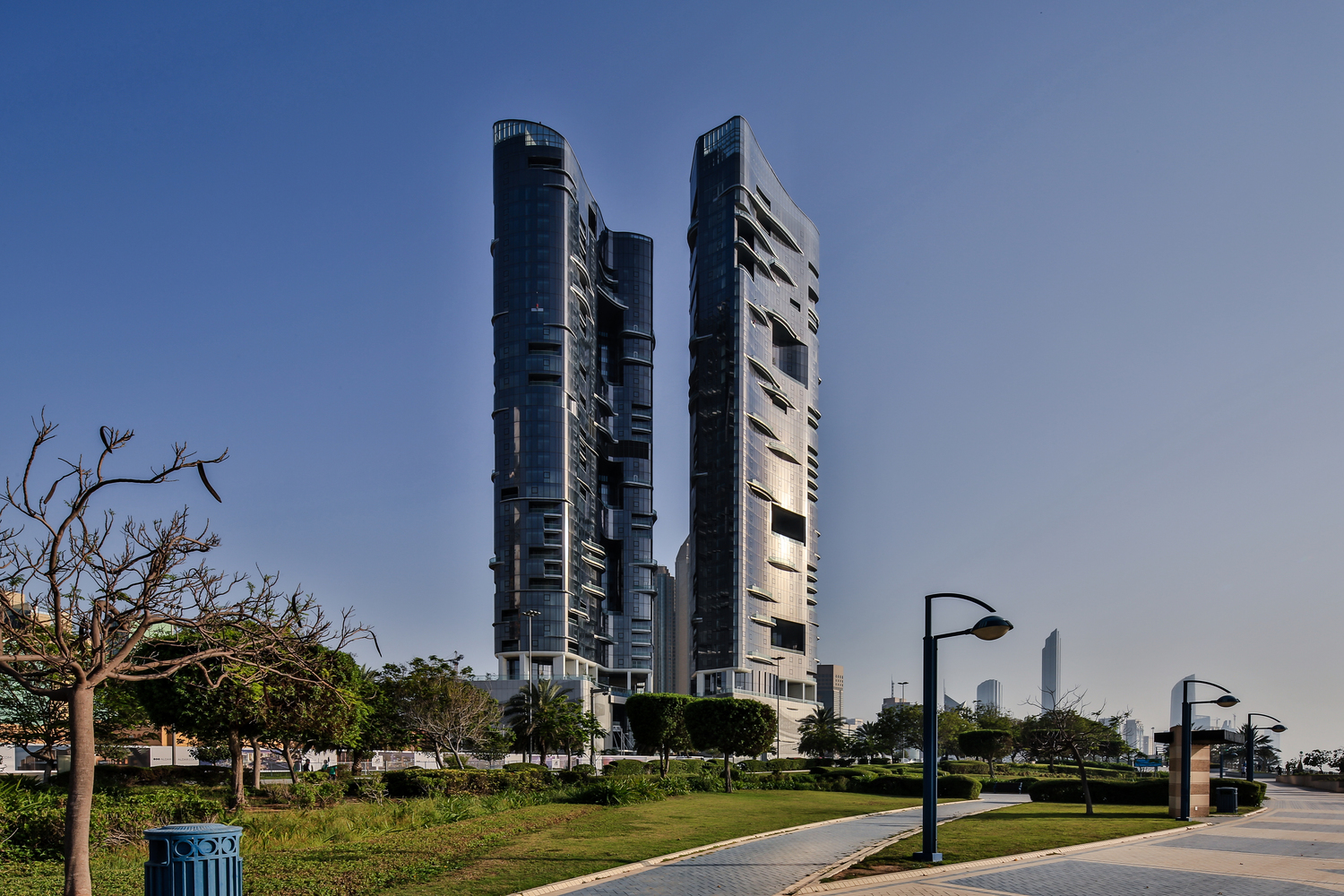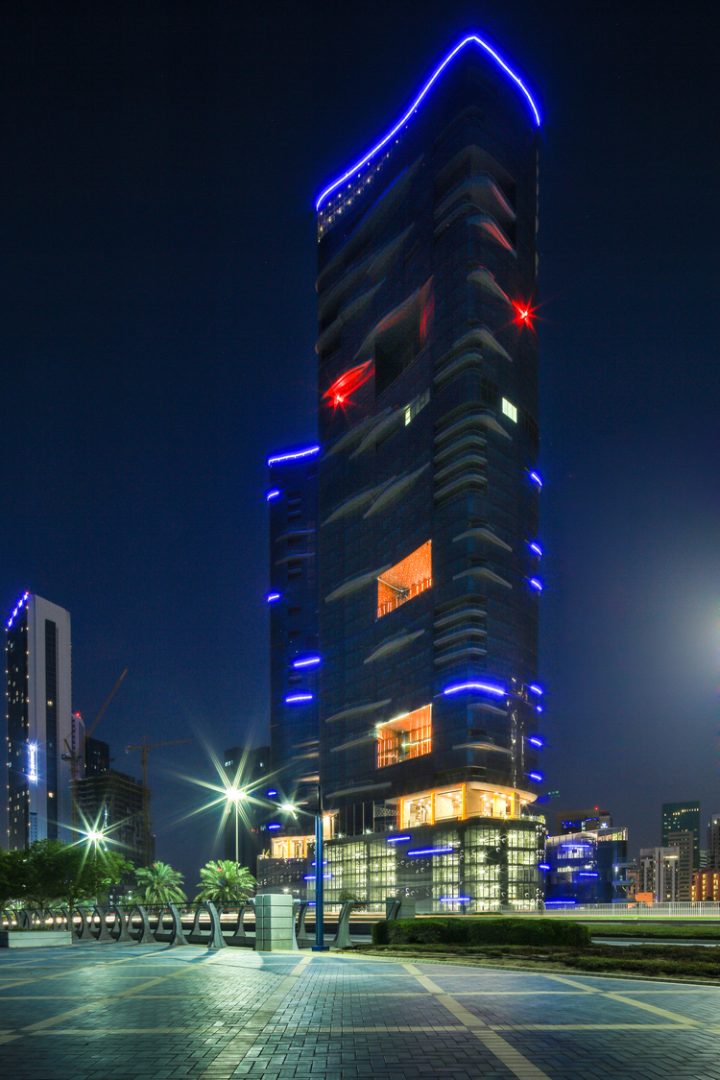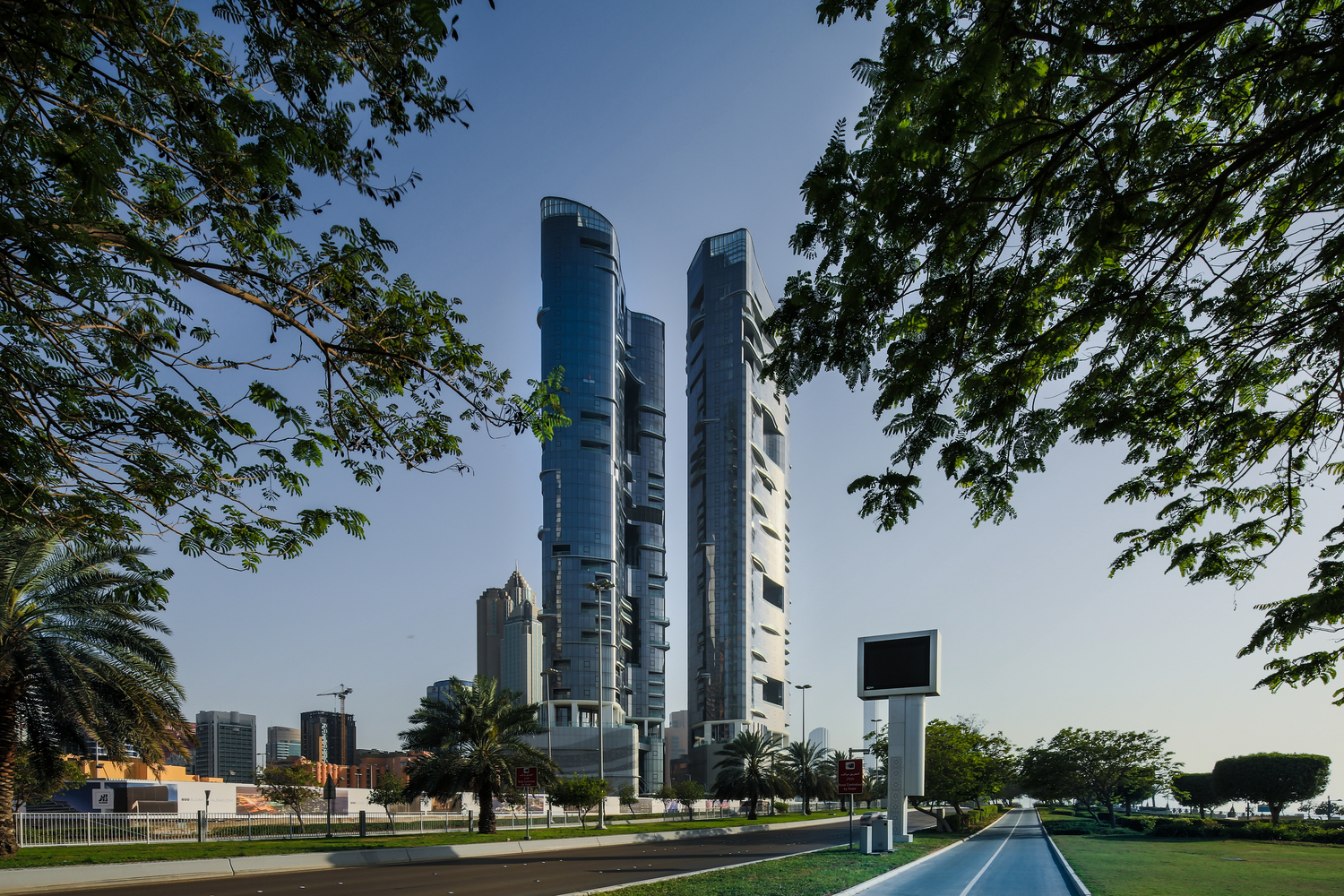 Gentle curves inject a new twist into high rise living
Saraya Towers
Perched on the edge of the Arabian coastline, this luxurious waterfront development offers uninterrupted water views and a vibrant residential community.
Smooth, slim and undulating, Saraya's design echoes the water it towers above. The curvilinear façade, which looks like one continuous piece of glass, varies in colour and shade according to the location and intensity of the sun.
The prominent location of the plot, and its immediate context within the lagoon precinct, presents a distinguished living experience.