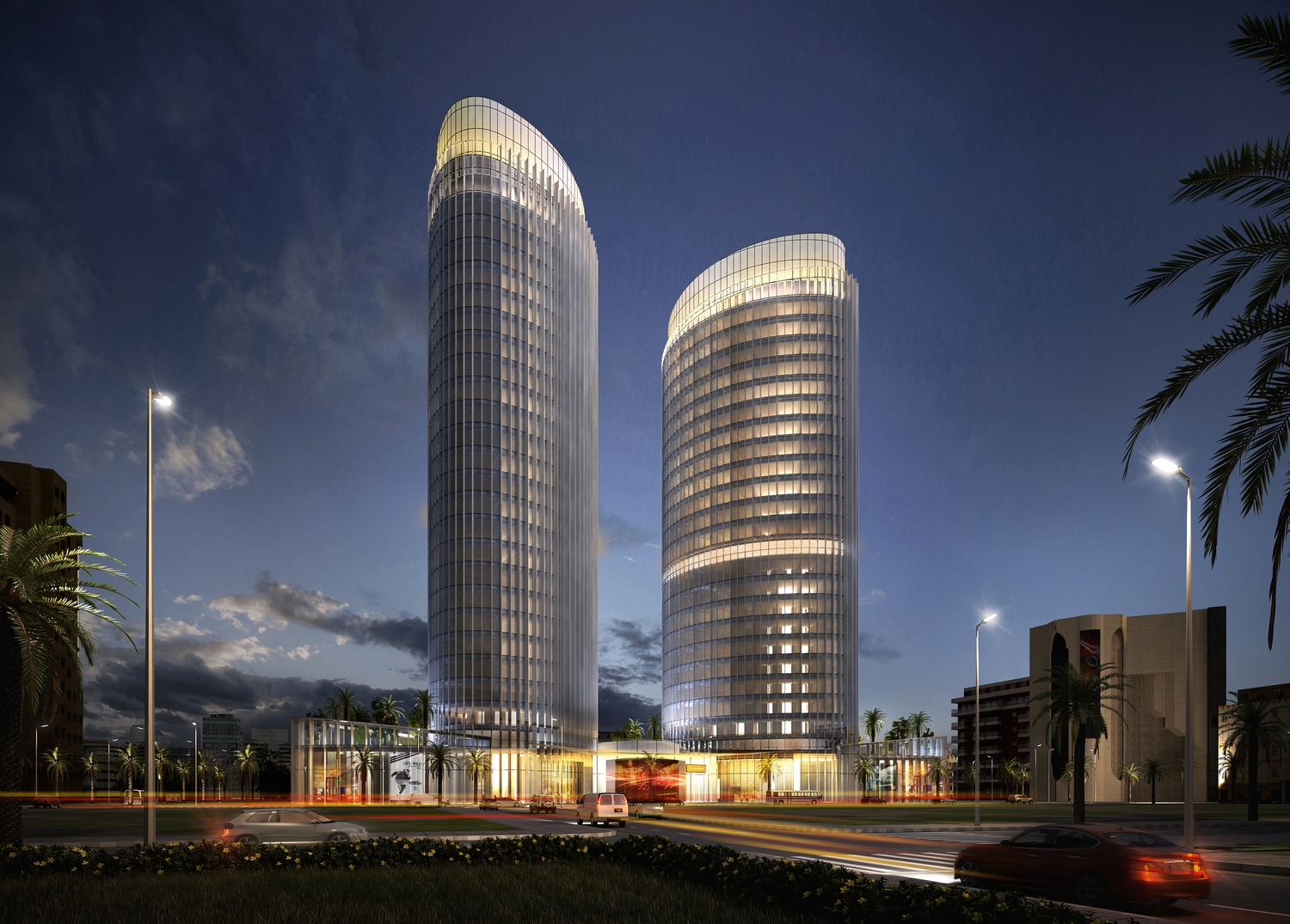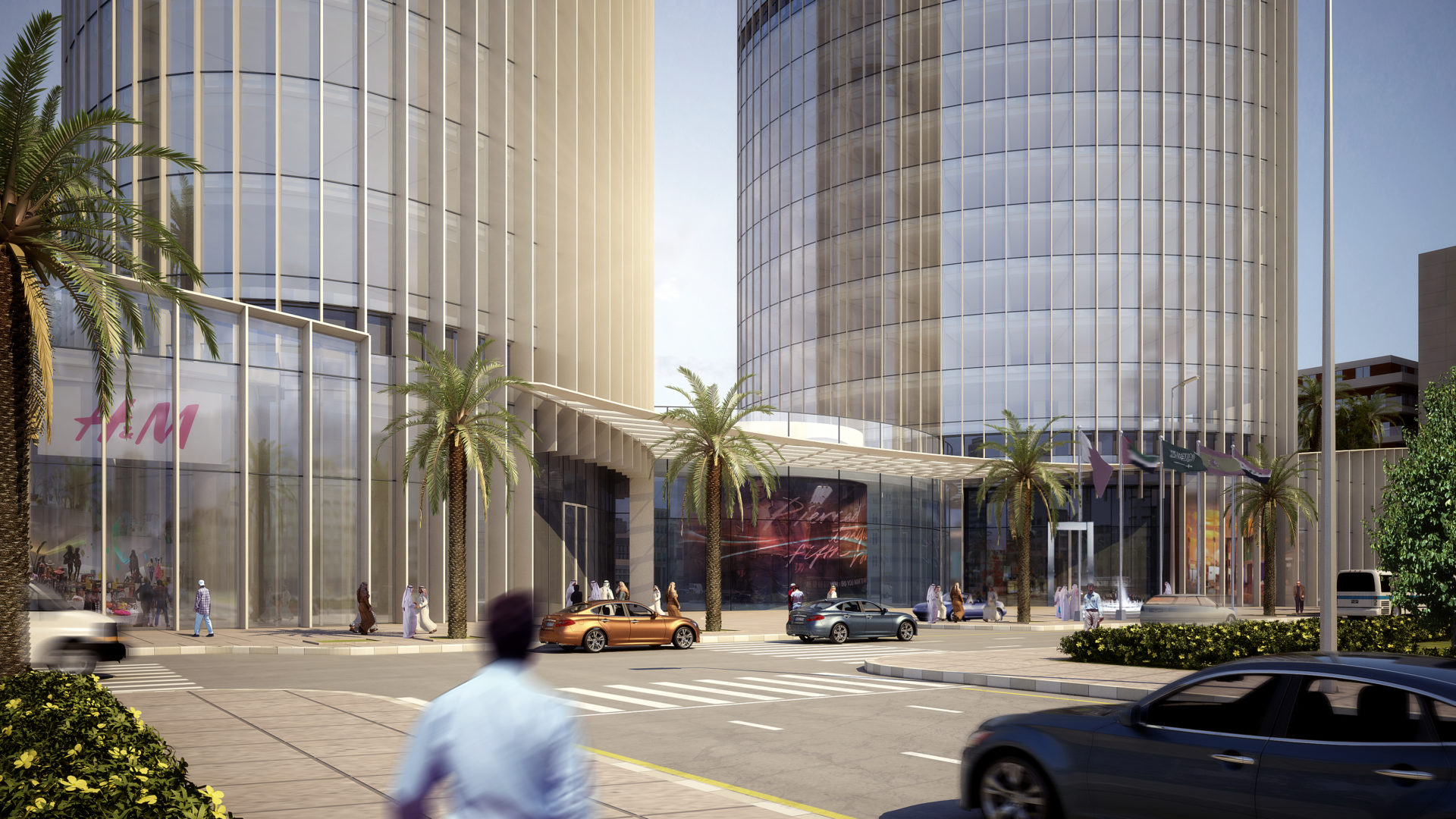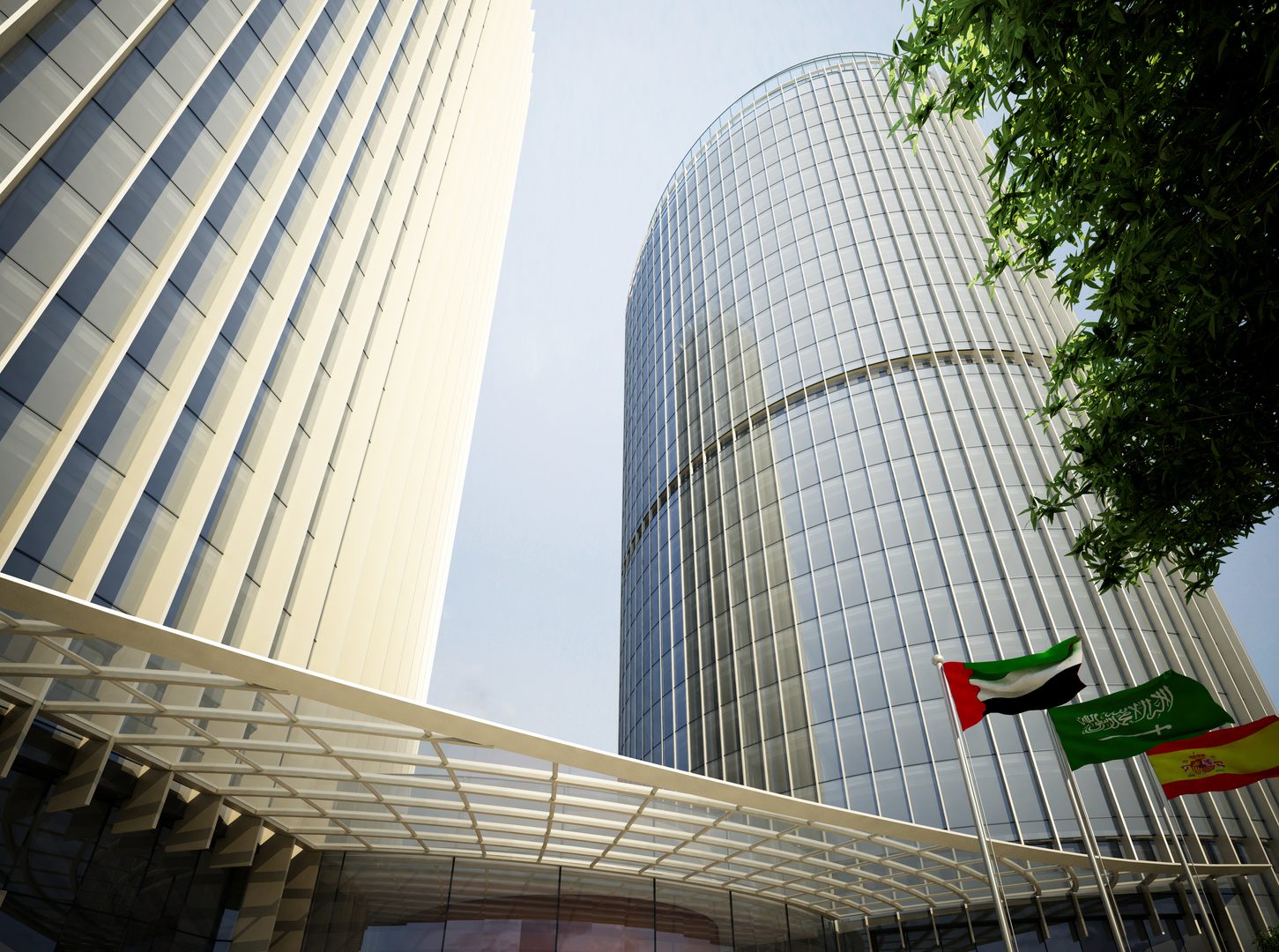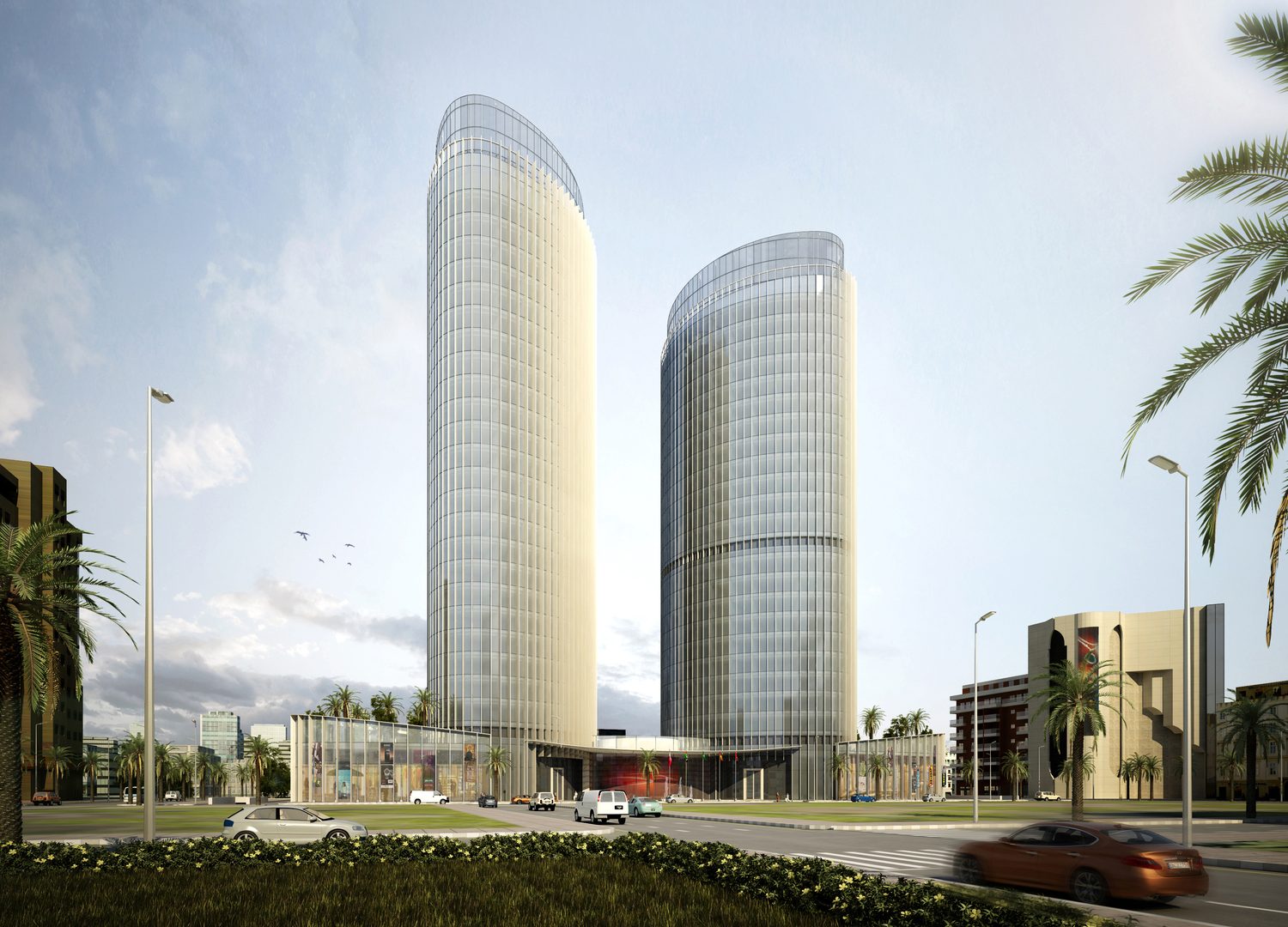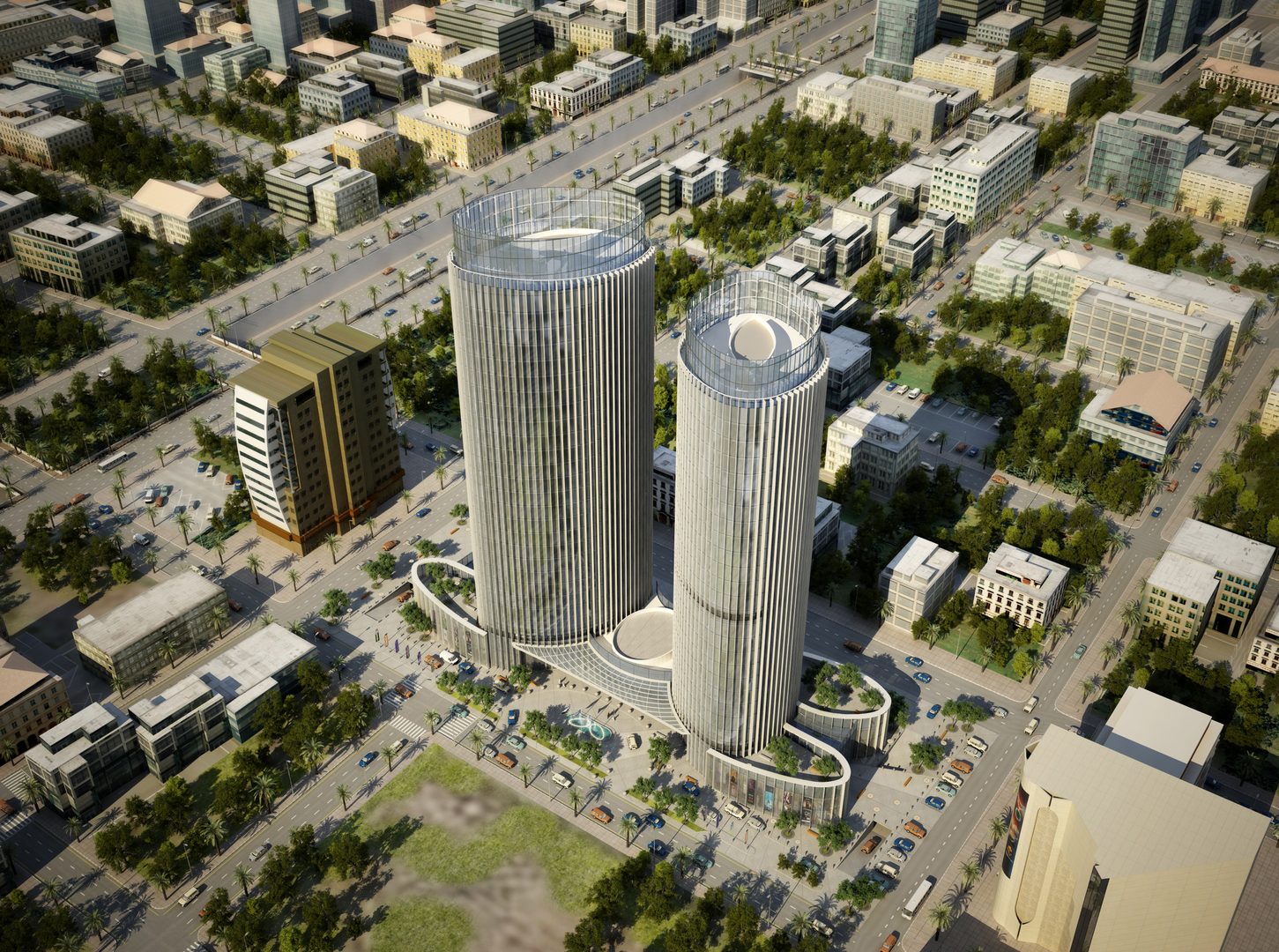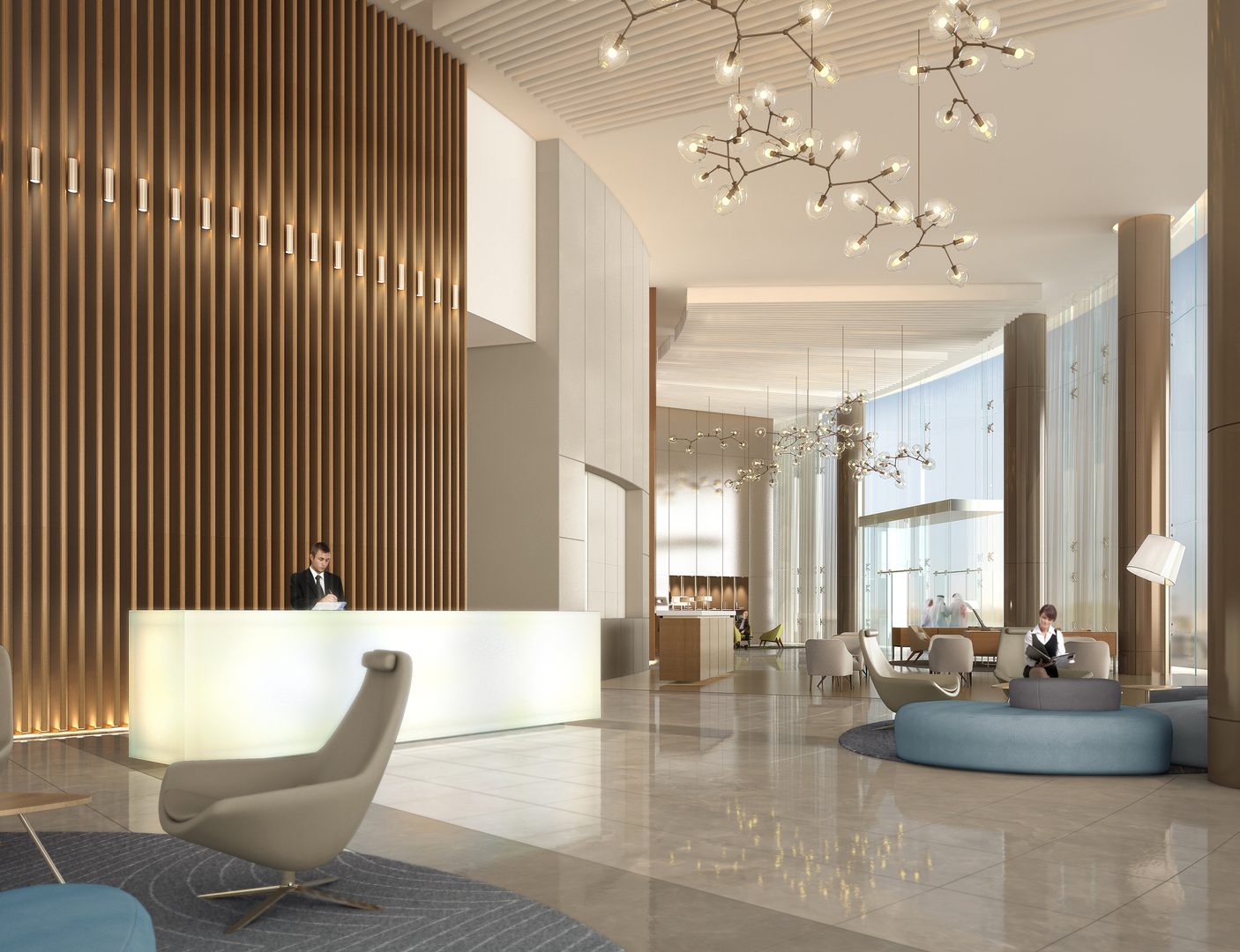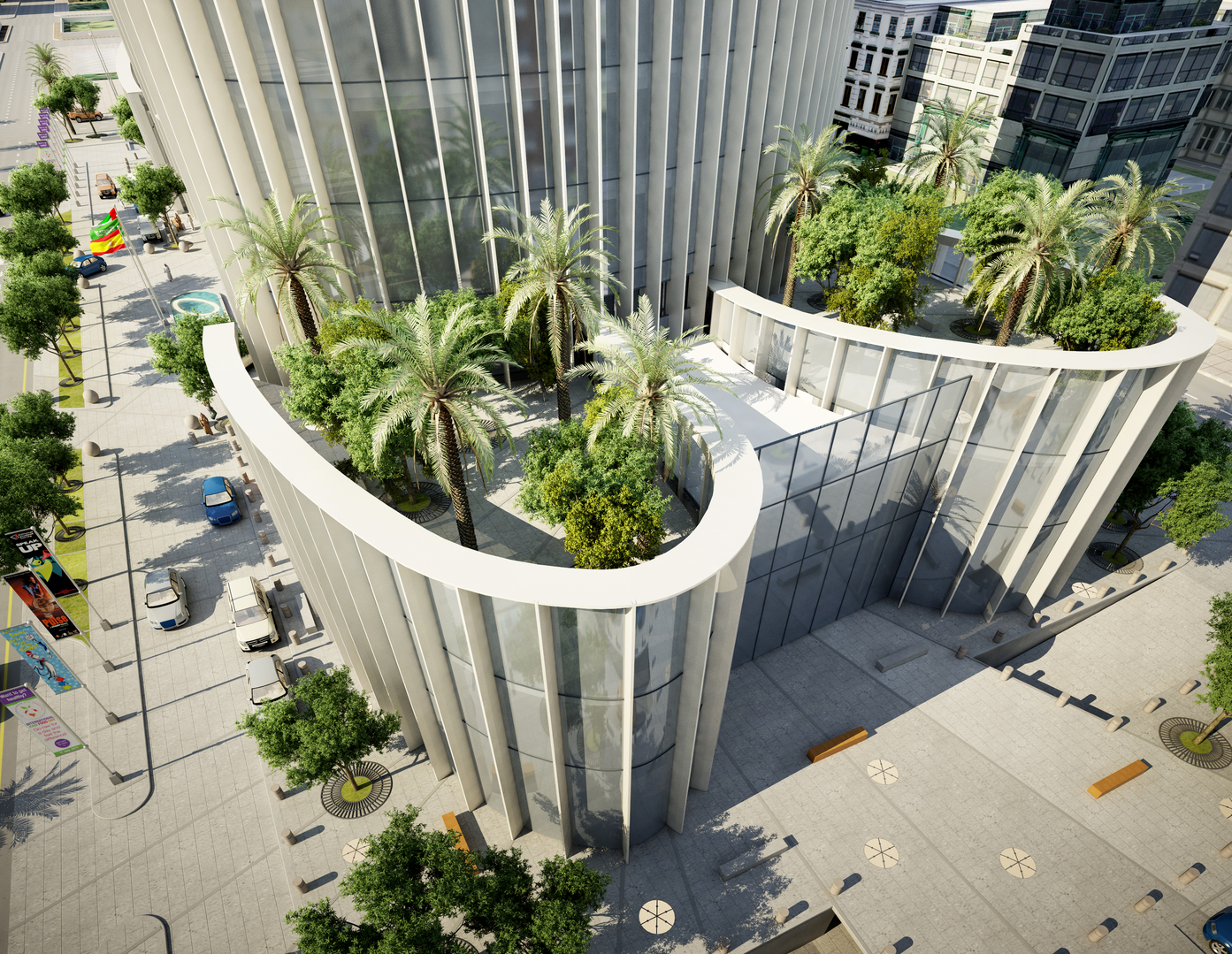 We've integrated twin towers for maximum luxury and efficiency
Bayat Plaza
These two ovals within a square form an iconic new place for people.
The twin towers set over 75,000 sqm of land feature a business hotel, offices, luxury apartments and retail outlets.
dwp's design includes a mini market, stylish cafés and food outlets, designer boutiques, and state of the art residential facilities including family, reading and games rooms, a business centre, children's play areas and a gymnasium.
Our integrated approach offers luxury compact living with upscale community amenity. The planning maximises the synergy between the twin towers to create a fluid and functional environment.