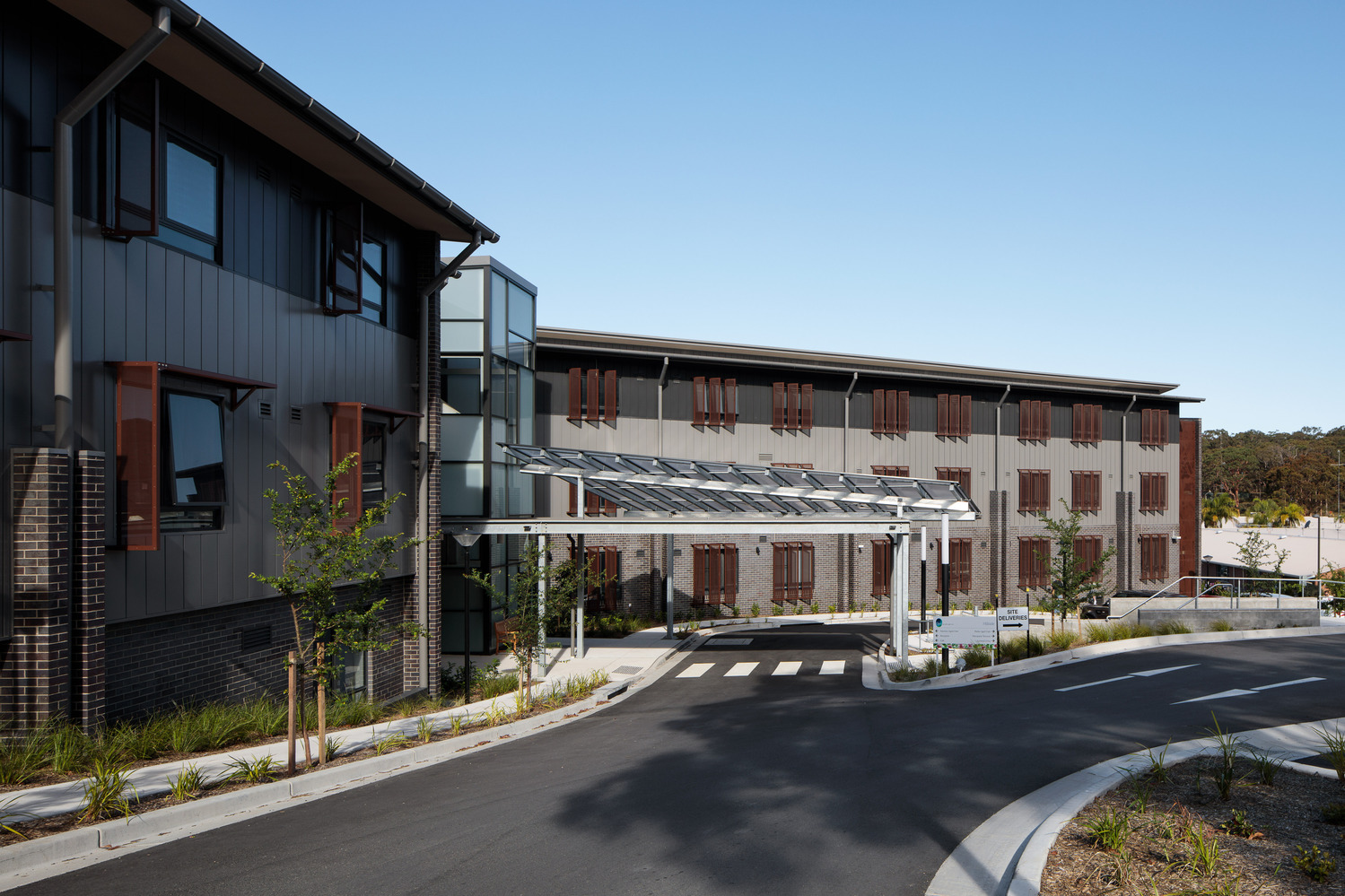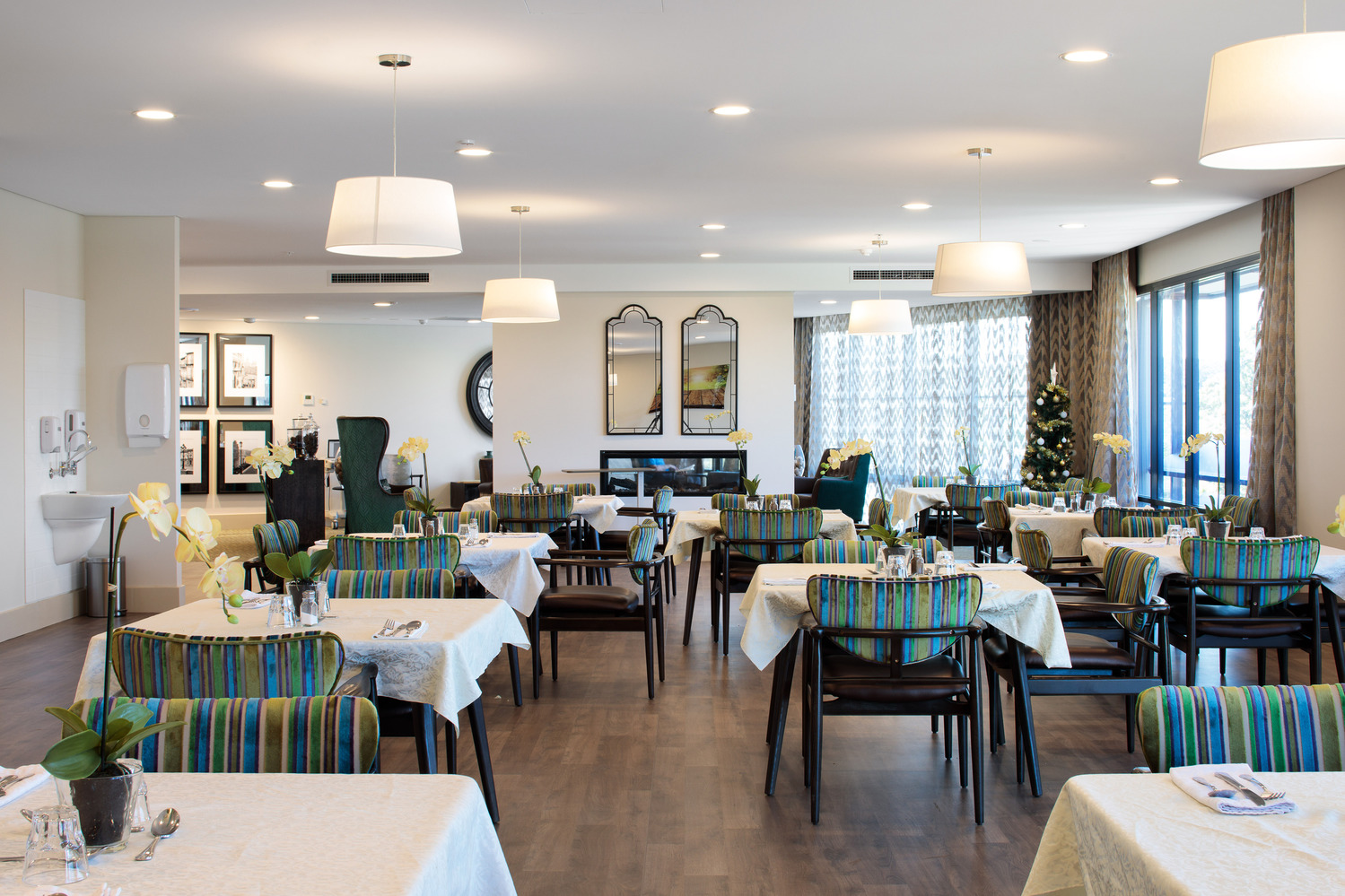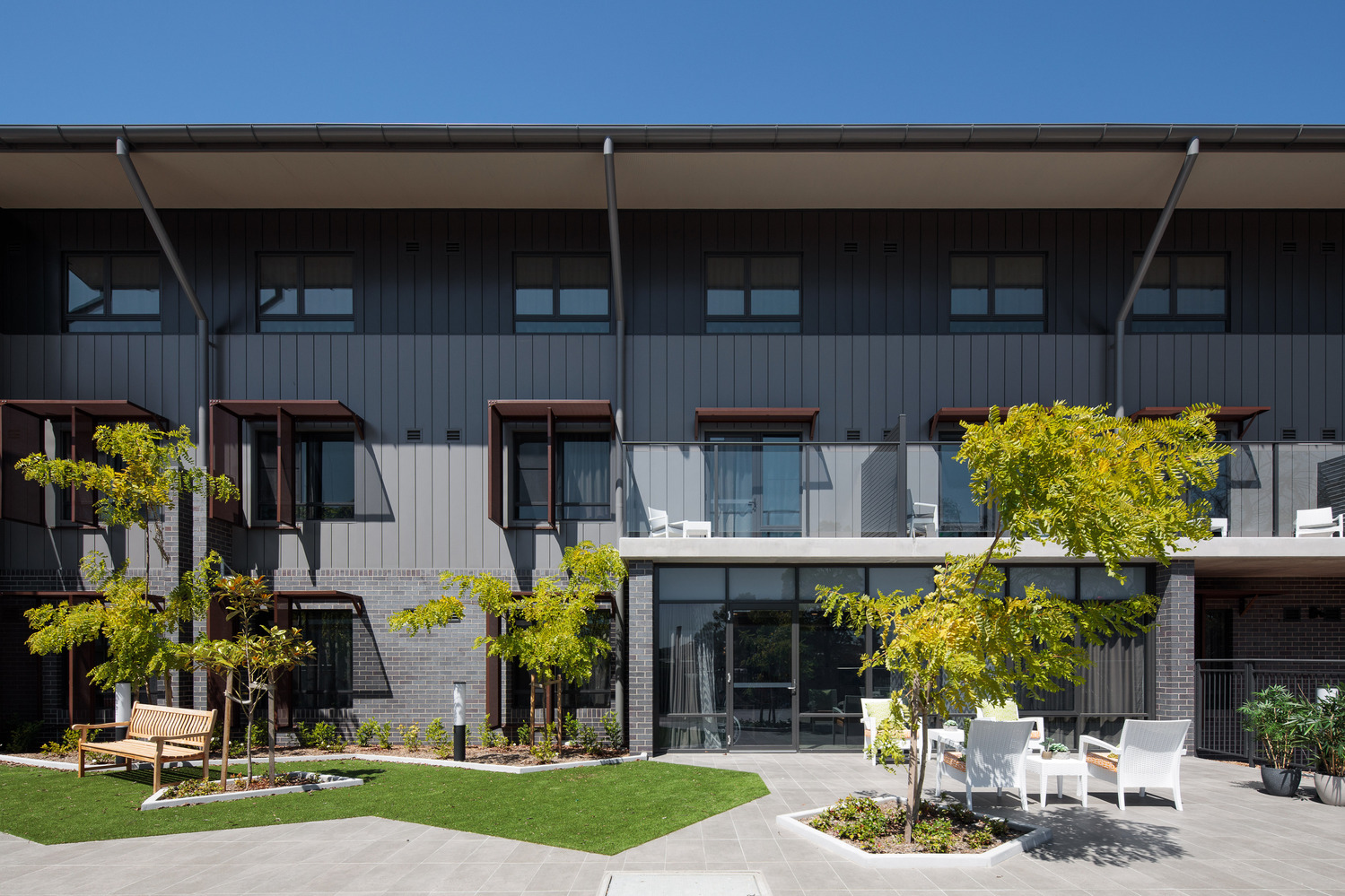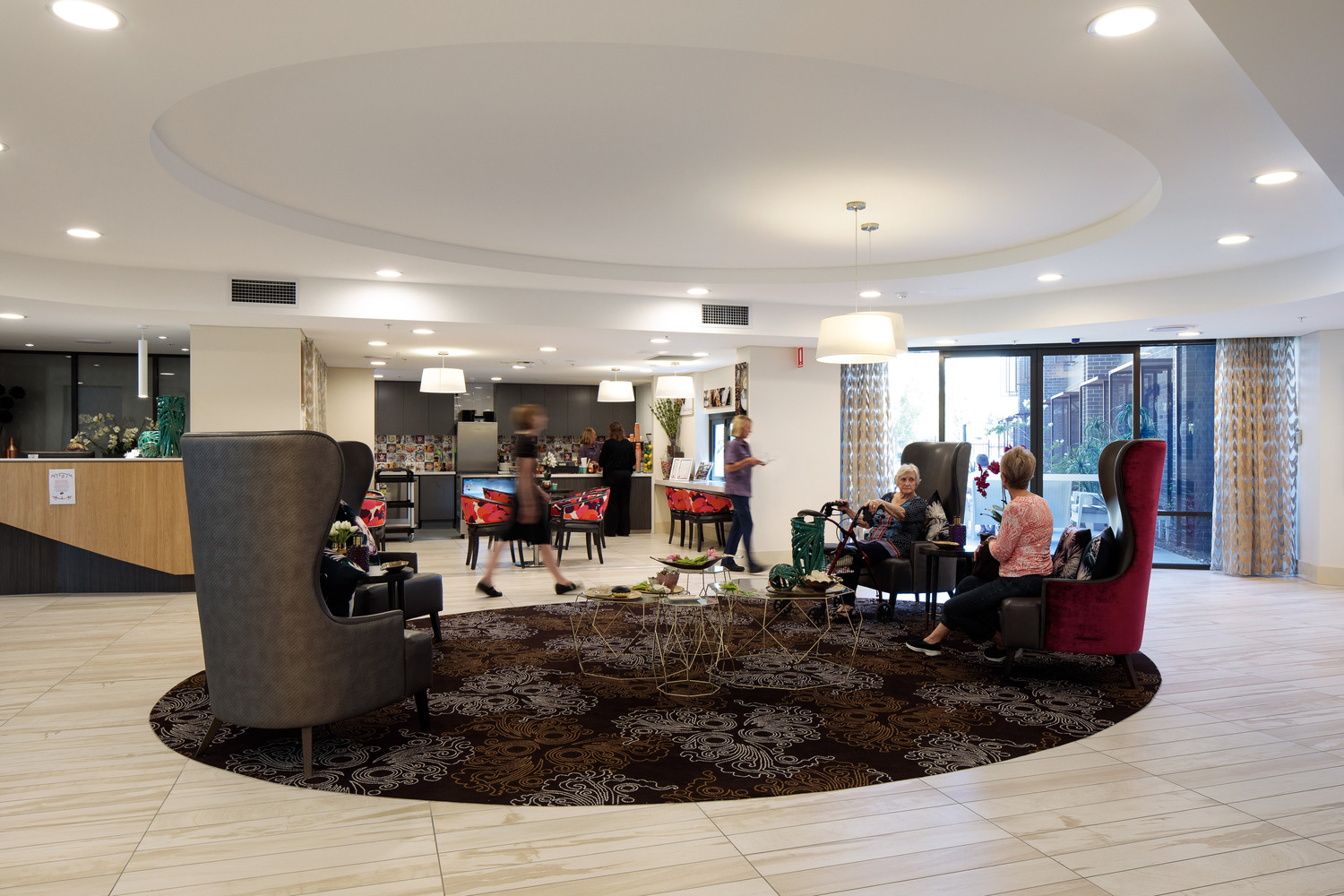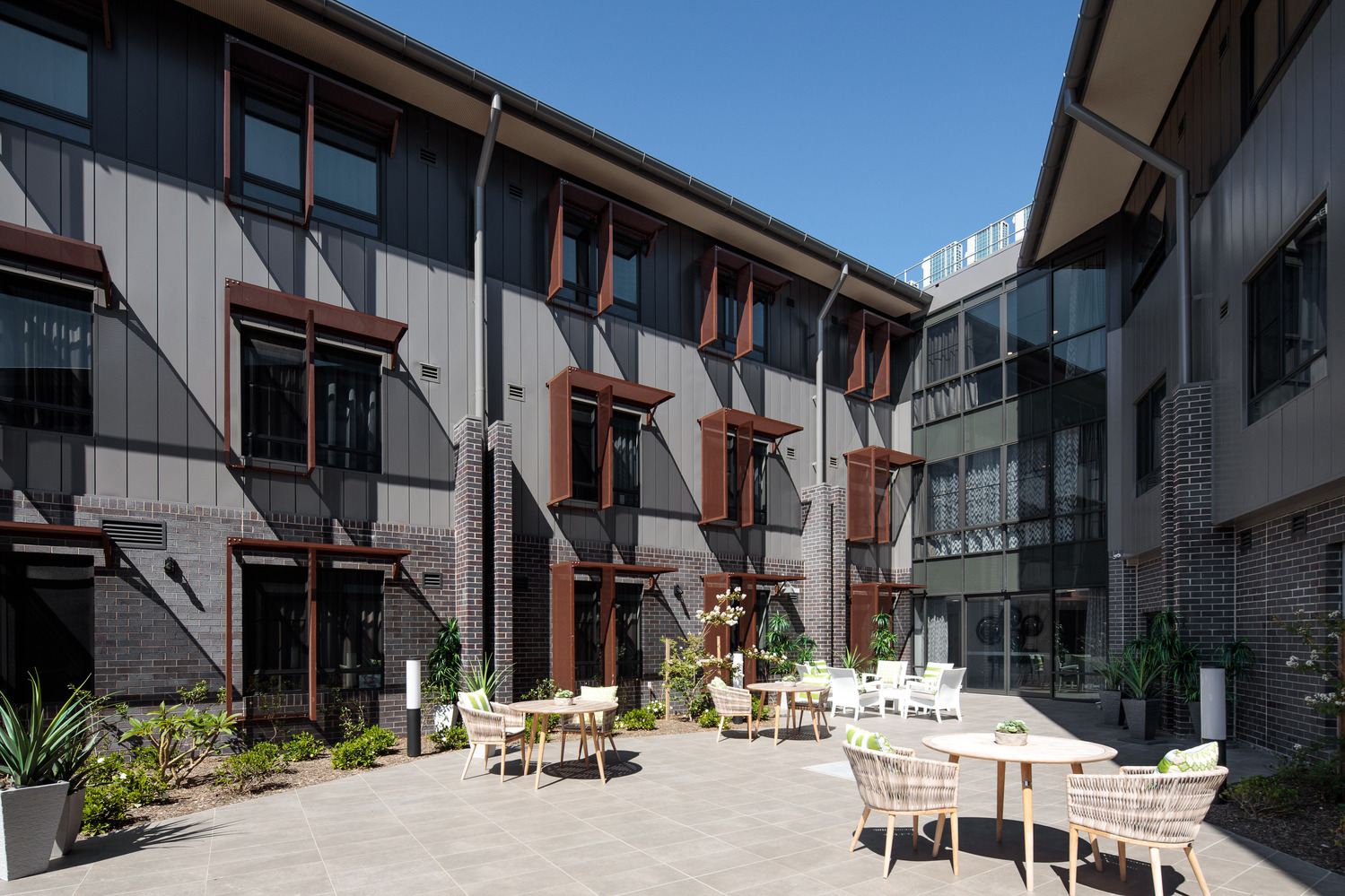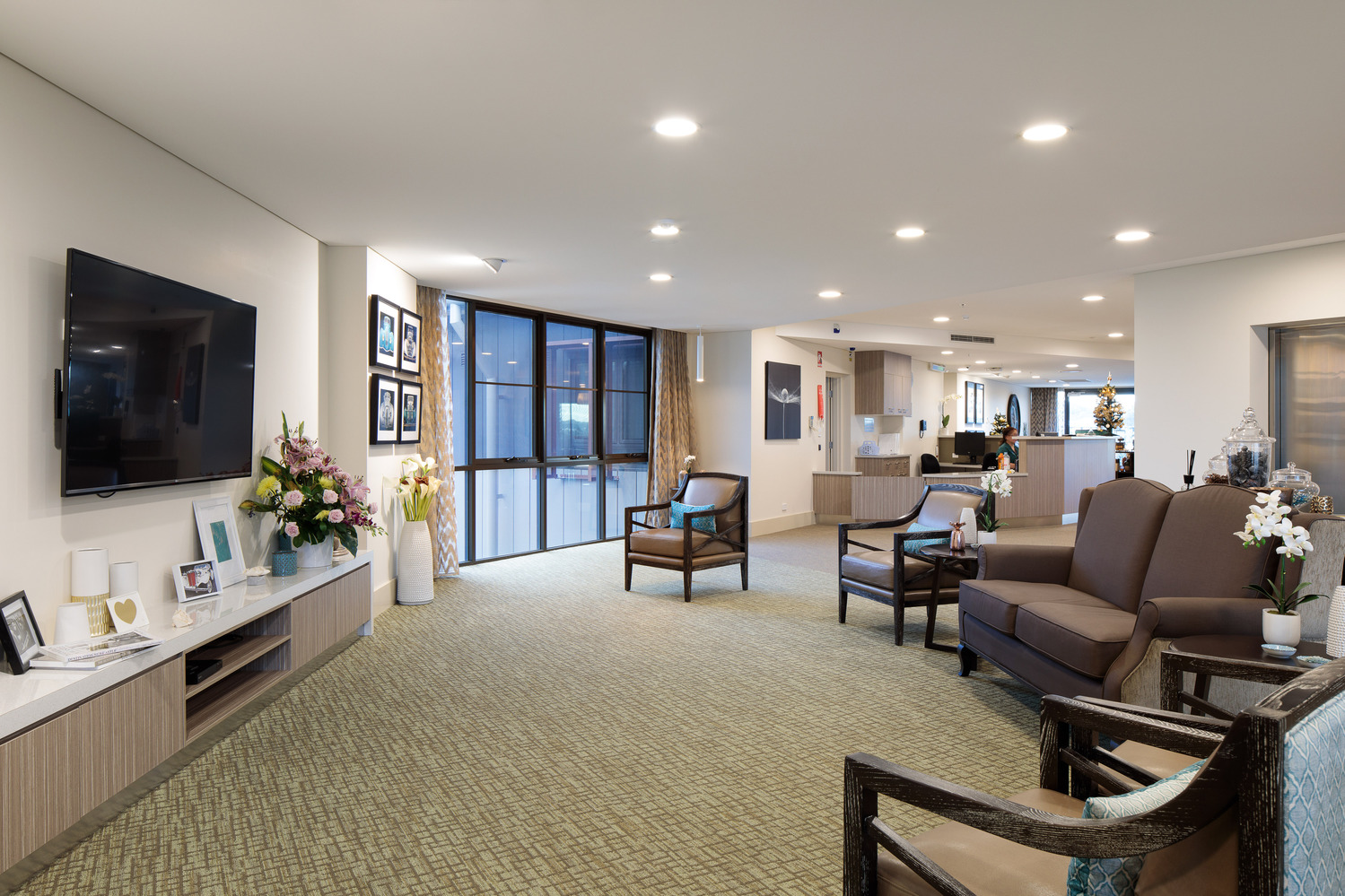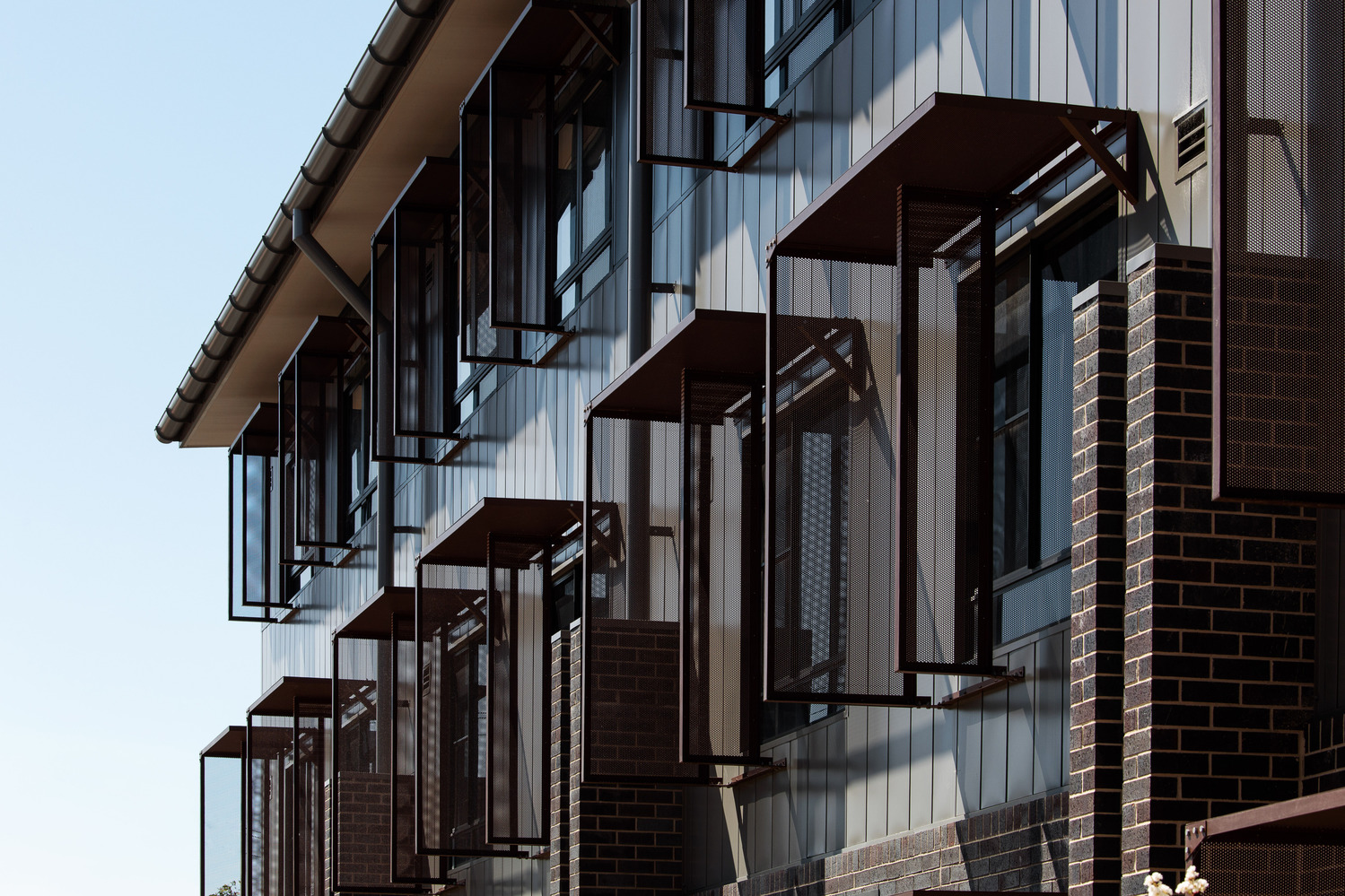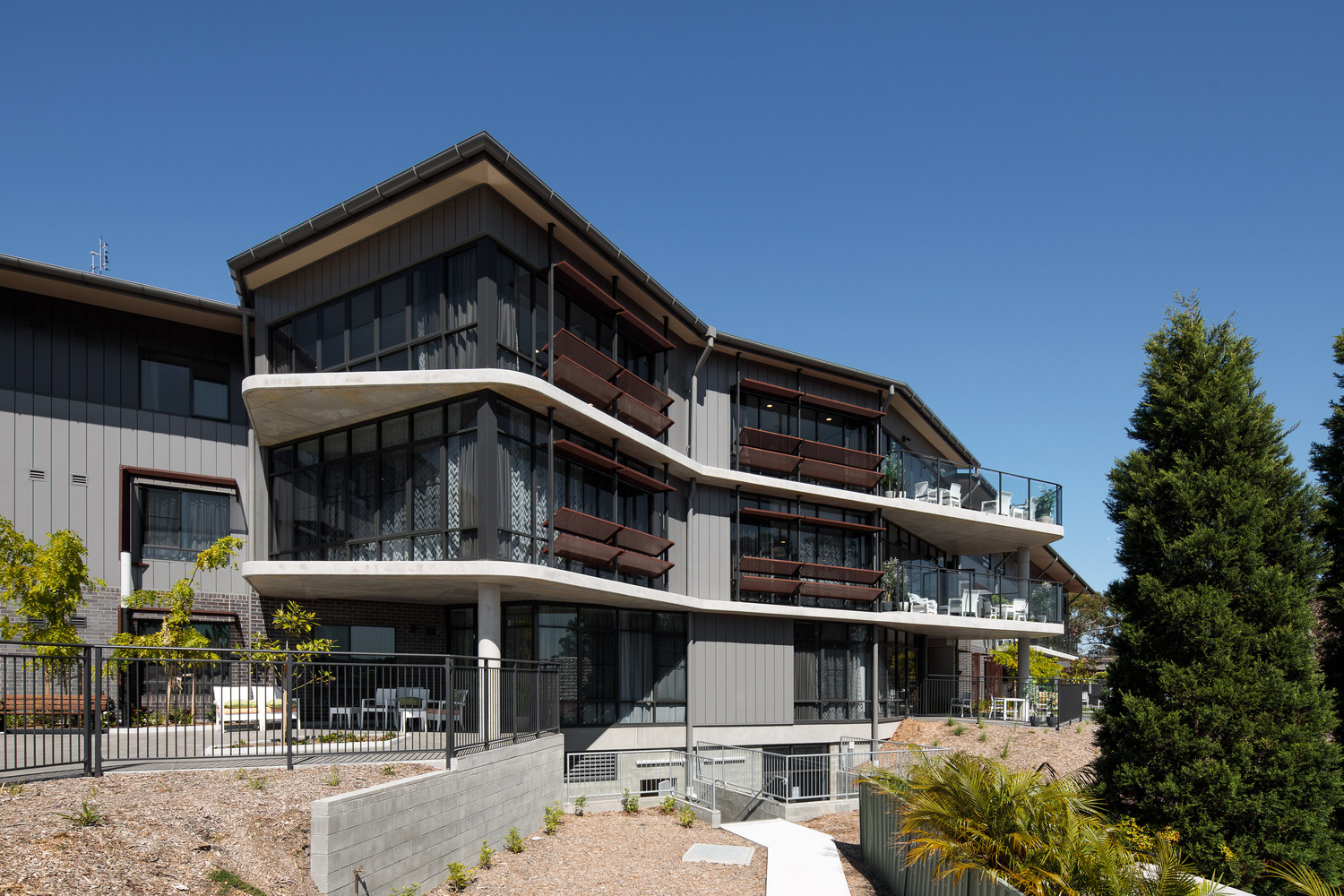 Three wings integrate this development to its context
Opal Hillside
Opal's four level residential aged care facility offering both specific dementia care and ageing in place care. The new stand-alone 128 bed facility offers a range of single and companion rooms, assisted and independent living units; all of which are spacious, furnished with warm decor and feature excellent natural light.
The challenges presented by the sloping site are met by establishing a major spine along the contours of the land. The building plan is arranged into three residential wings, each leading off a central, communal zone. Careful consideration is given to managing bulk, scale and integration with surrounding suburban context and landscape.The materials and colour palette is inspired by the striking bark of the surrounding angophora trees.
The entrance presents the facility as a welcoming lifestyle choice, achieved with a spacious, light-filled foyer and front of house that establishes an ambience of an appealing lifestyle expected in a quality seniors residence with high standards of care. Outdoor areas are landscaped to create opportunities for residents and visitors to experience a range of appropriate, accessible outdoor experiences.