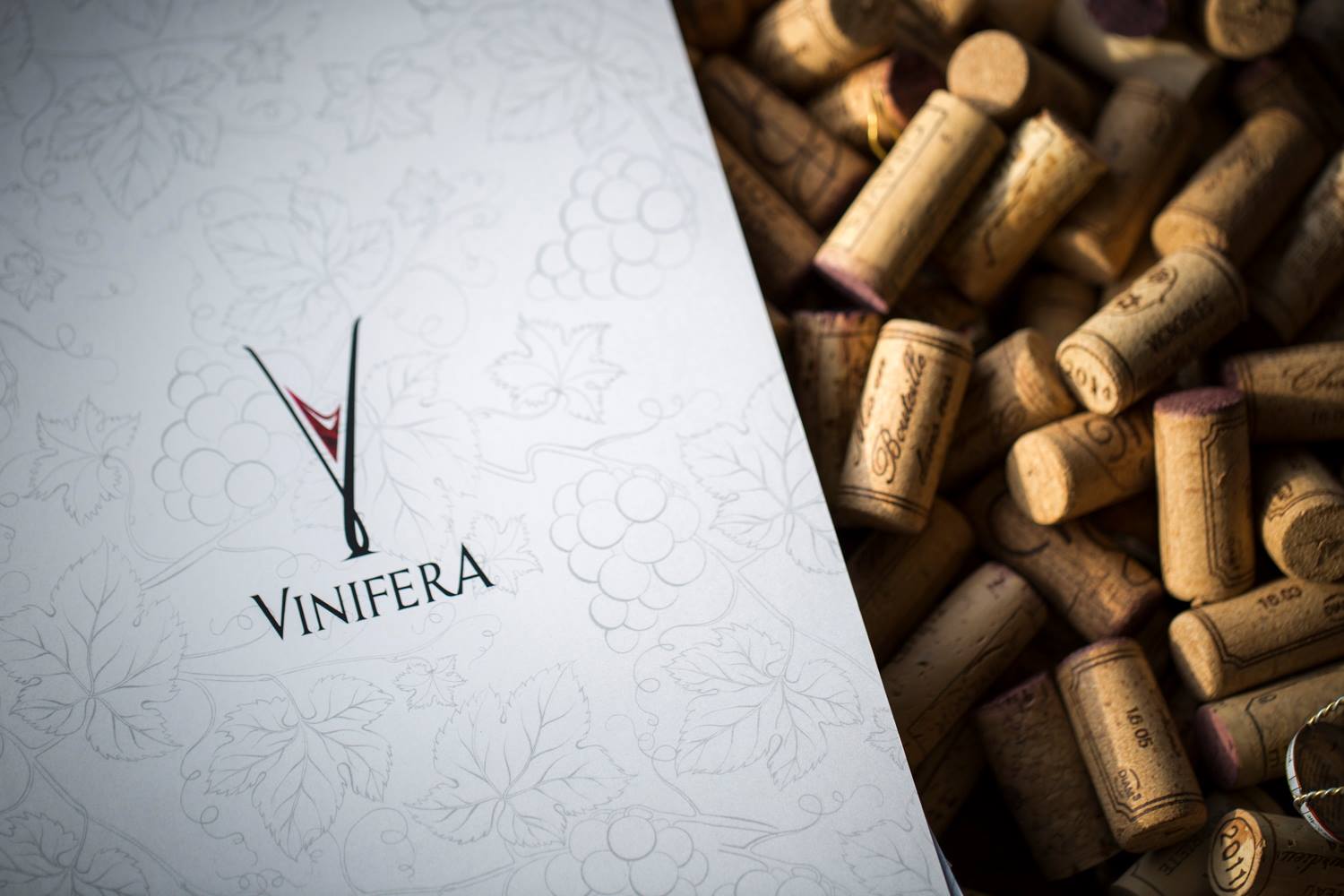 Tasteful design
Vinifera
With just a name from the client and the keywords: 'luxury', 'wine', and 'contemporary', dwp|elegance developed the entire Vinifera brand around a sleek wine restaurant in Bangkok.
The "V" shape of a wine glass became the core logo, naturally in burgundy red. A digitally produced graphic is an evocative representation of wine glass stains on a table. An interesting contemporary and sharply detailed design that was then developed into uniform, packaging, tableware and a wine bag.
Customers at Vinifera enjoy of a unique elegant restaurant with a relaxed environment and, of course, lots of delicious wine.