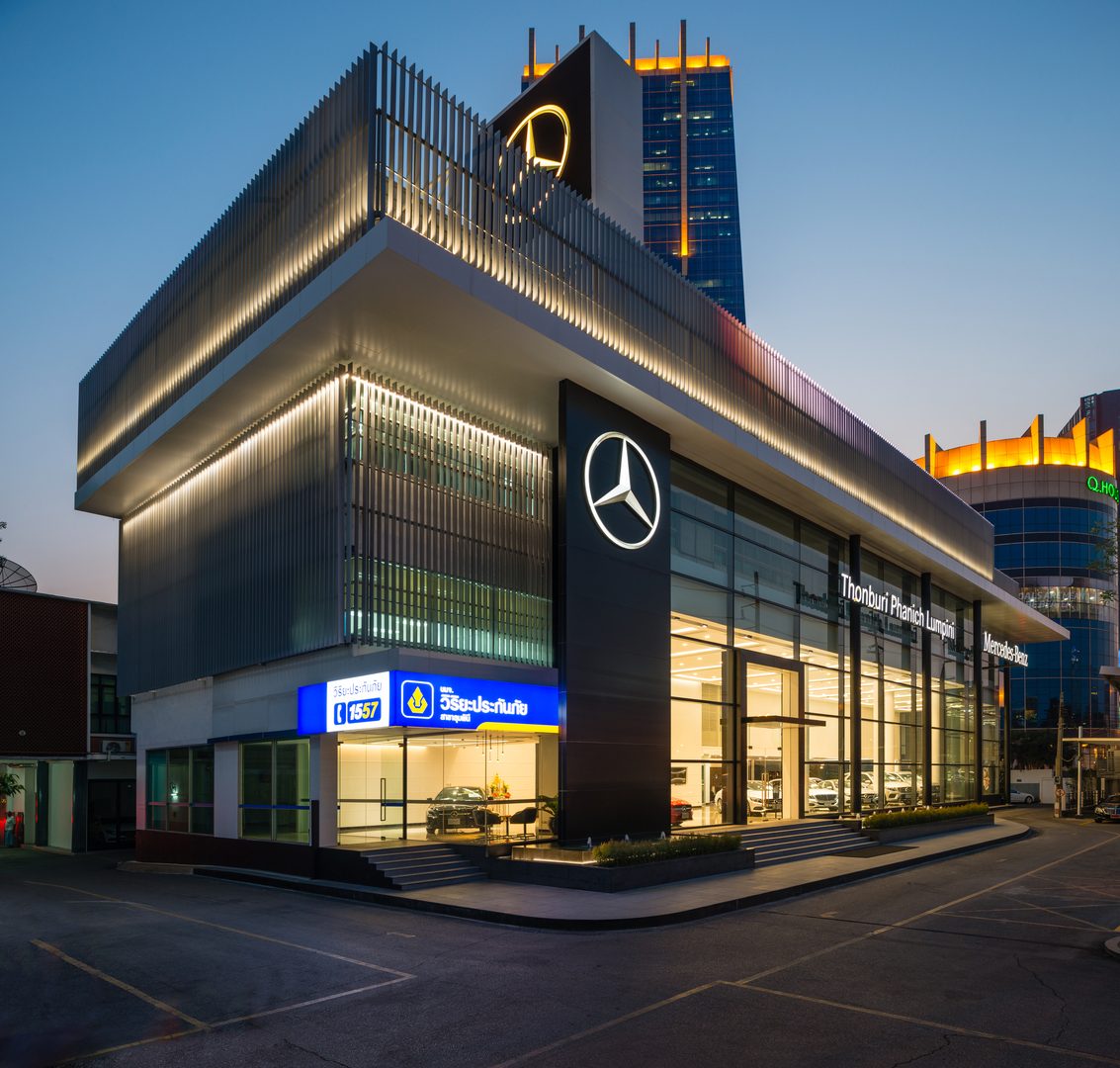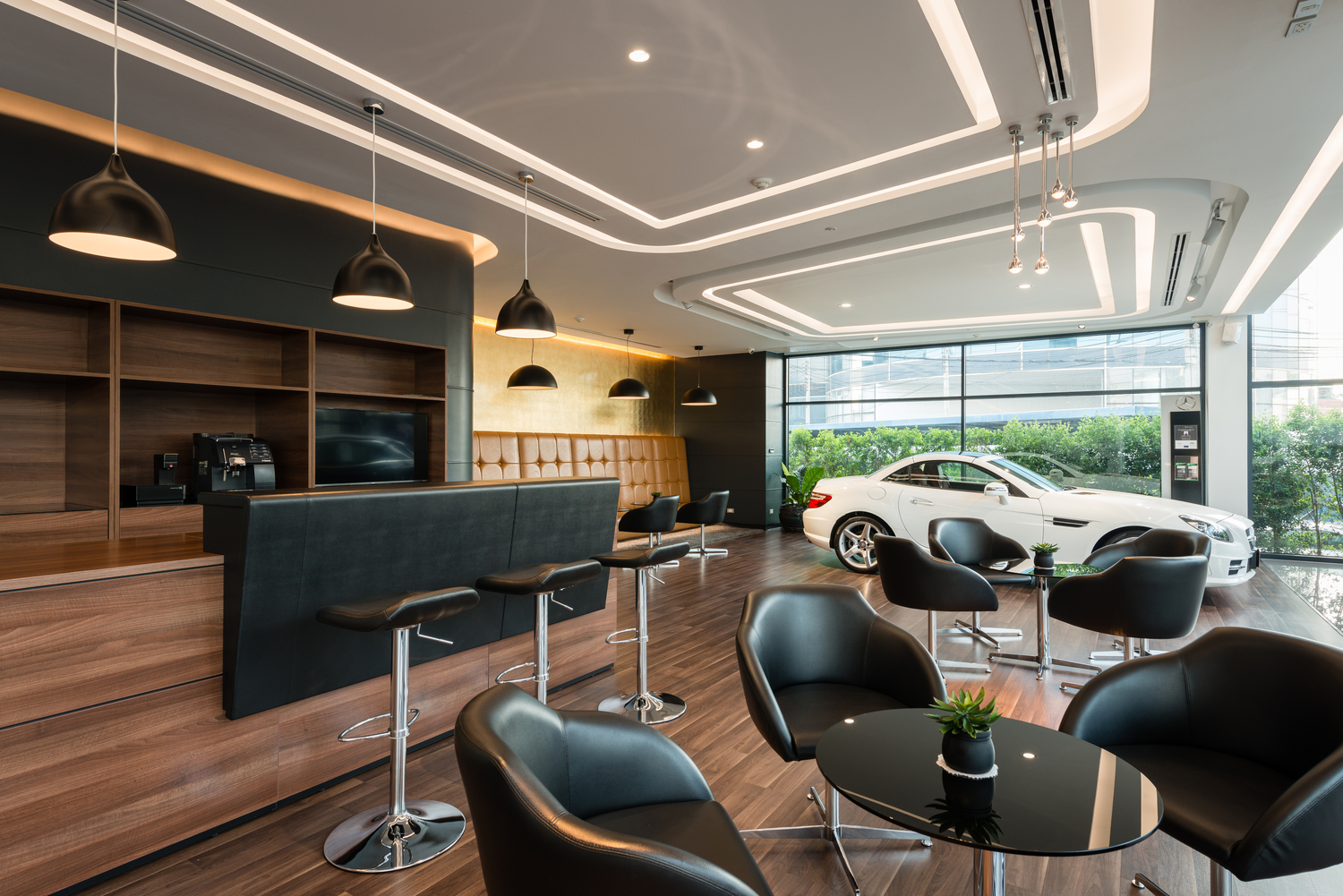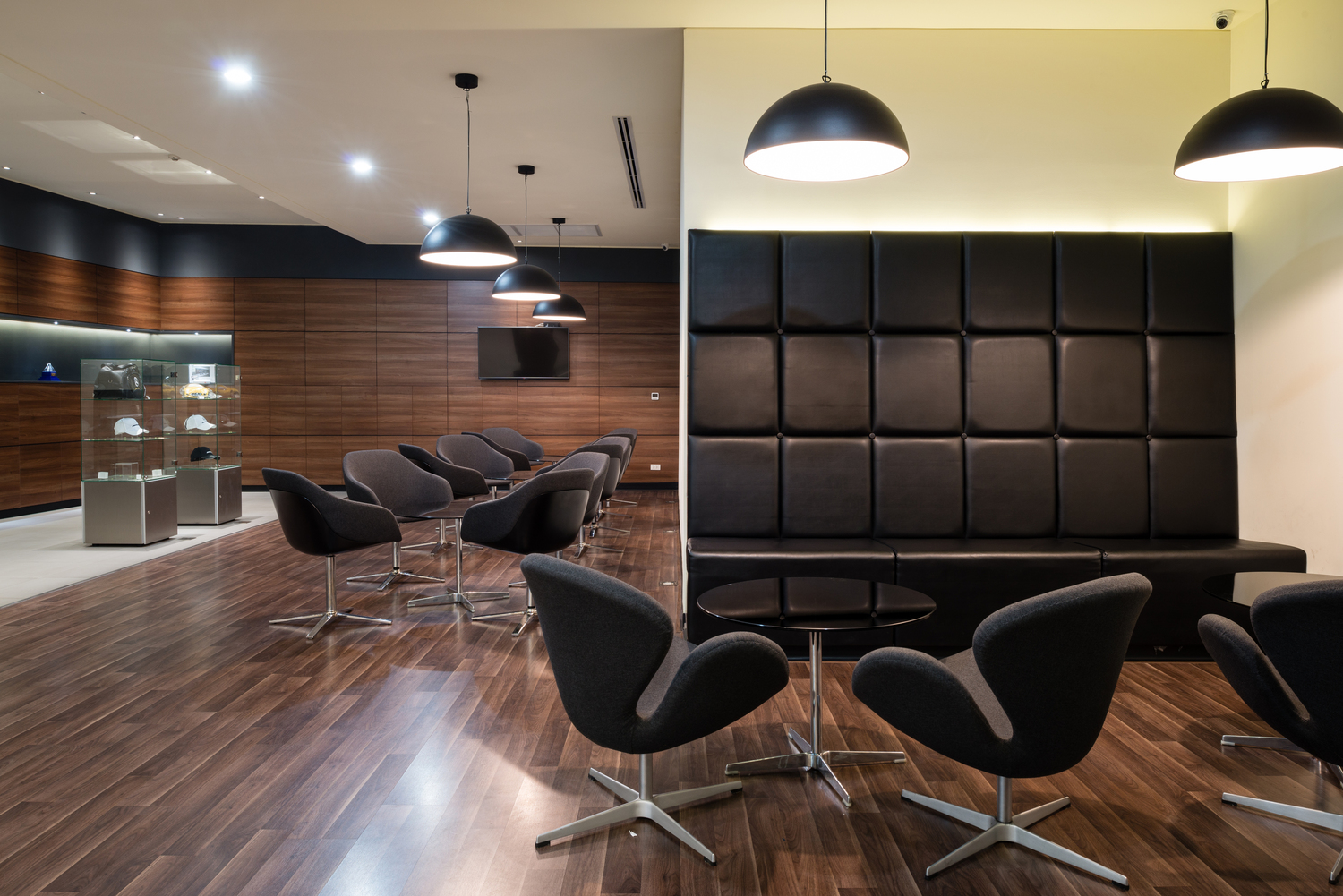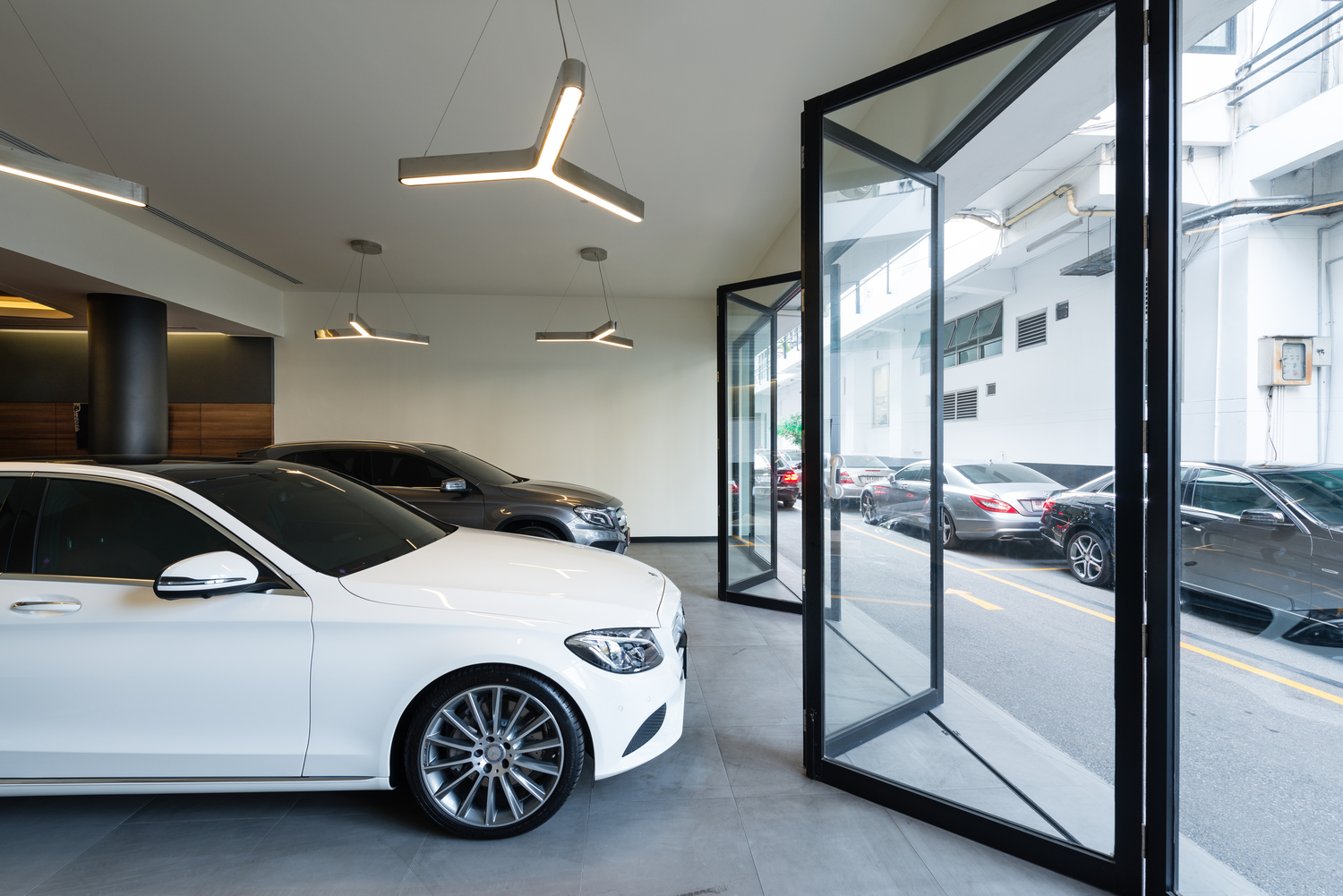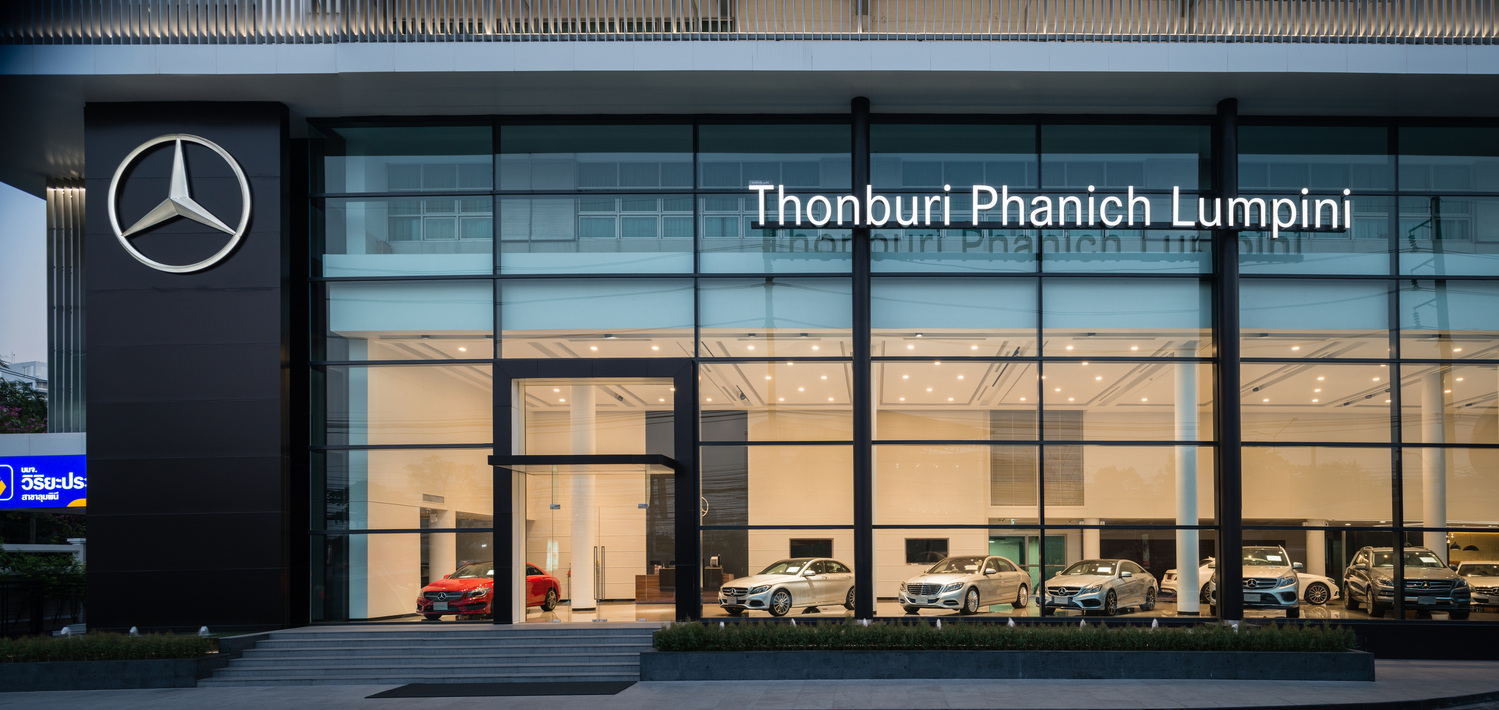 A luxury marque showcased in polished display
Mercedes Benz Lumpini Showroom
Located in the heart of Bangkok's busy business district, the design of this luxurious showroom emphasises the essence of an elegant brand.
The gleaming interior reflects the polish of the prized vehicles on display.
The building façade is essentially a seamless glass wall, expressing style and sophistication.  This enhances the visibility of the showroom's stars from the street, capturing the hearts, minds and dreams of passers-by.