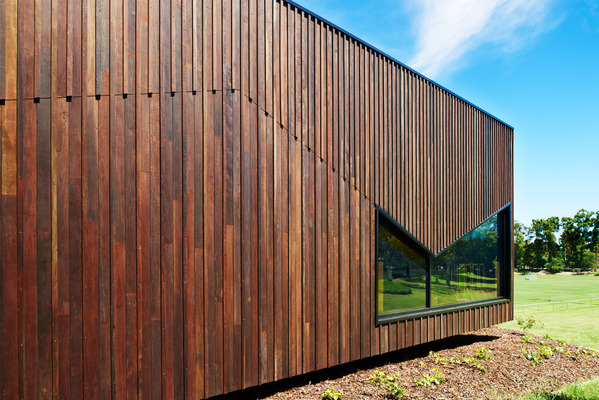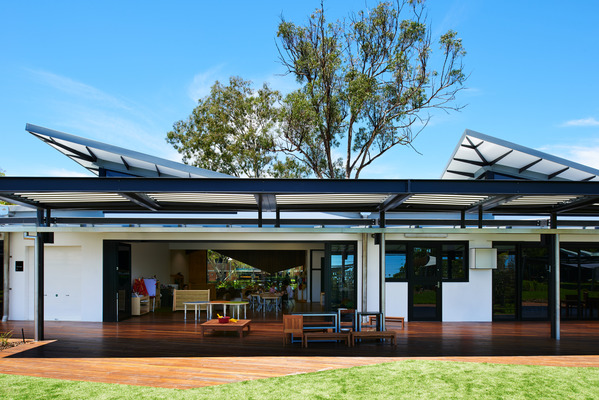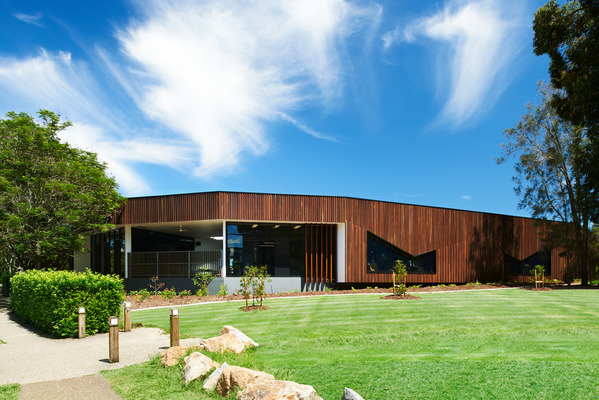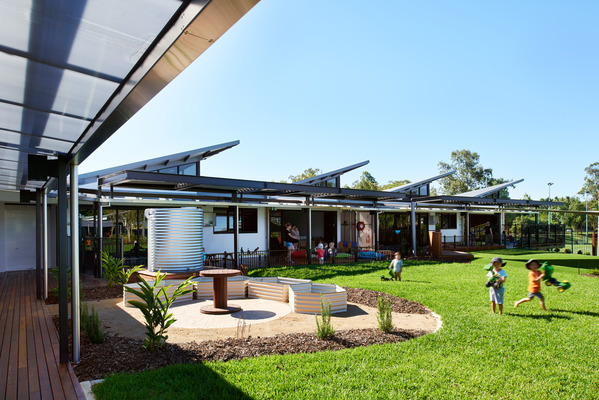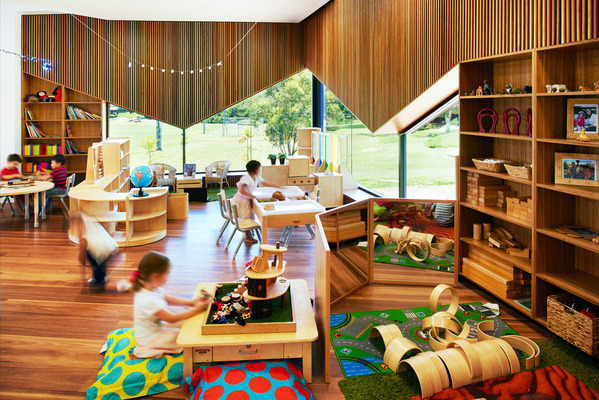 Inspired design for inspirational education
Margaret Cribb Early Learning
Margaret Cribb Early Learning at the University of Queensland (UQ) is founded upon the Reggio Emilia approach, an educational philosophy in which environment is crucial, even referred to as the third teacher.
dwp has created a world class education facility for 154 children, using eight kilometres of recycled timber as the external façade and bespoke windows to reflect the natural landscape; transforming the building into a public art installation. The soft timber and neutral fit out create a canvas of creativity for the children that reinforces the underlying philosophy of the centre. The result is contemporary, cutting edge design that contributes positively as an entry statement to the St Lucia campus and also to UQ's standing as global education centre of excellence.
UQ believes great amenities, like childcare facilities, attract good staff, academics and students. Everyone feels supported including an endangered species of bird that had been nested right in the middle of site. Everyone (including the bird who is doing just fine) agrees: The Margaret Cribb Early Learning is a resounding success.