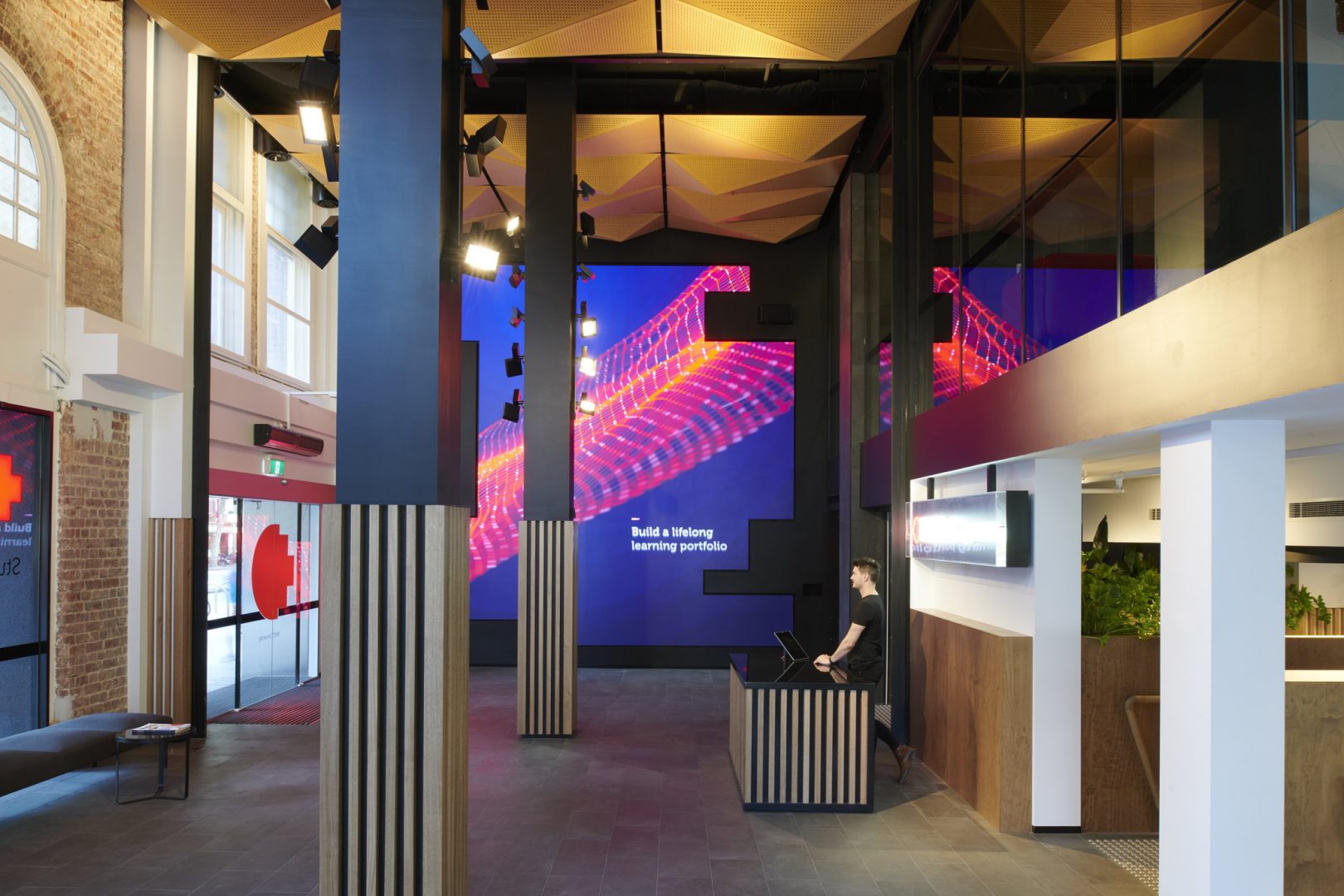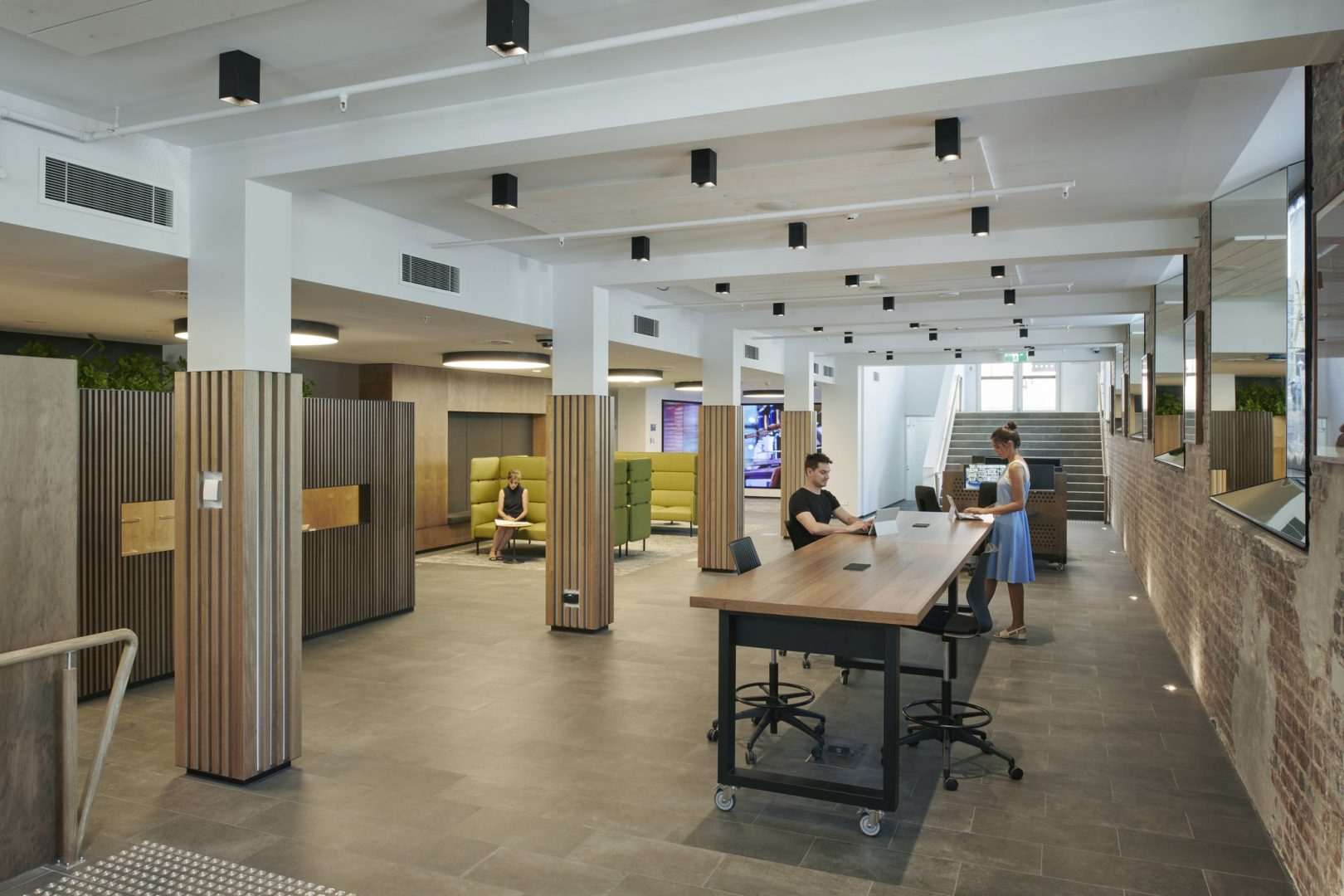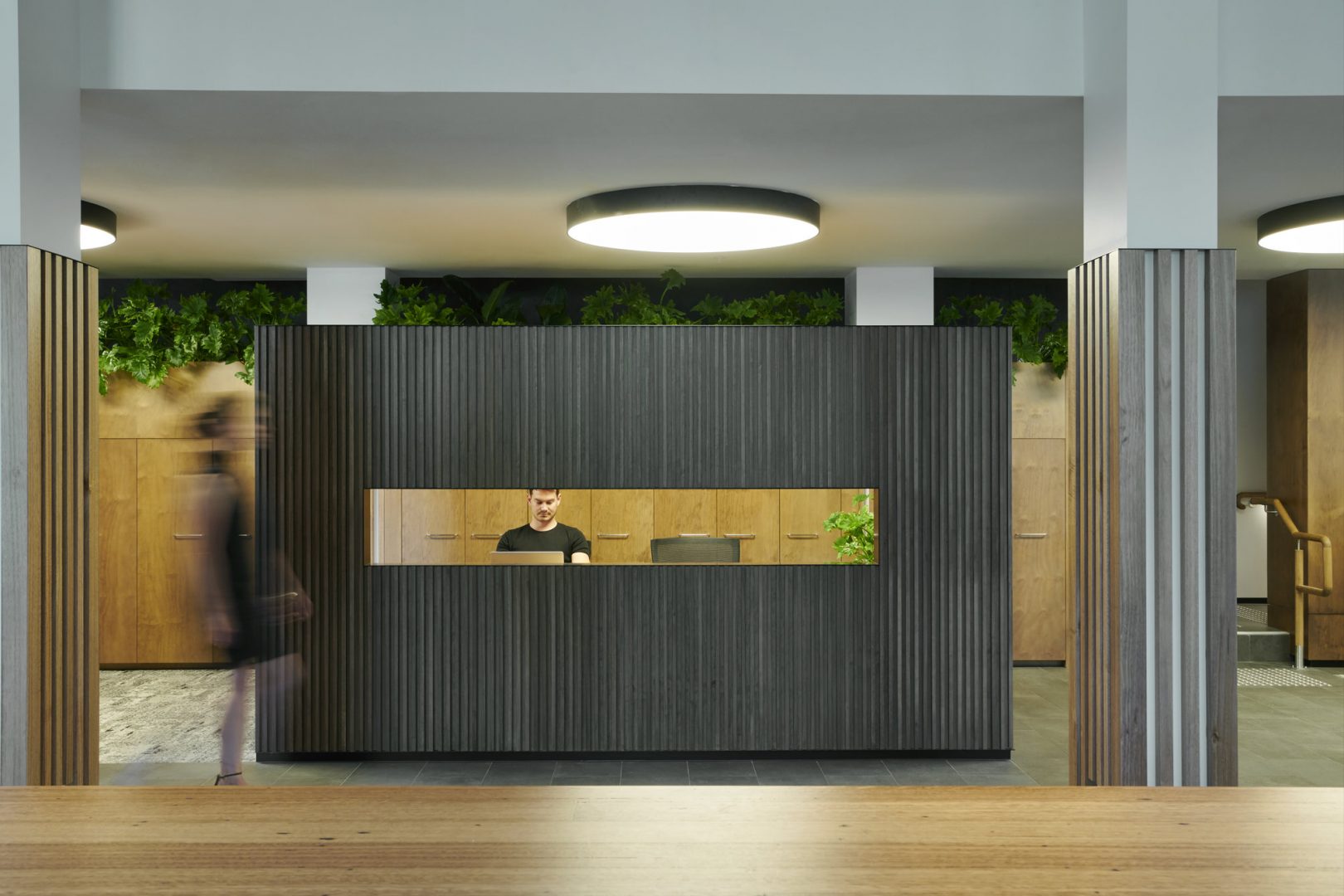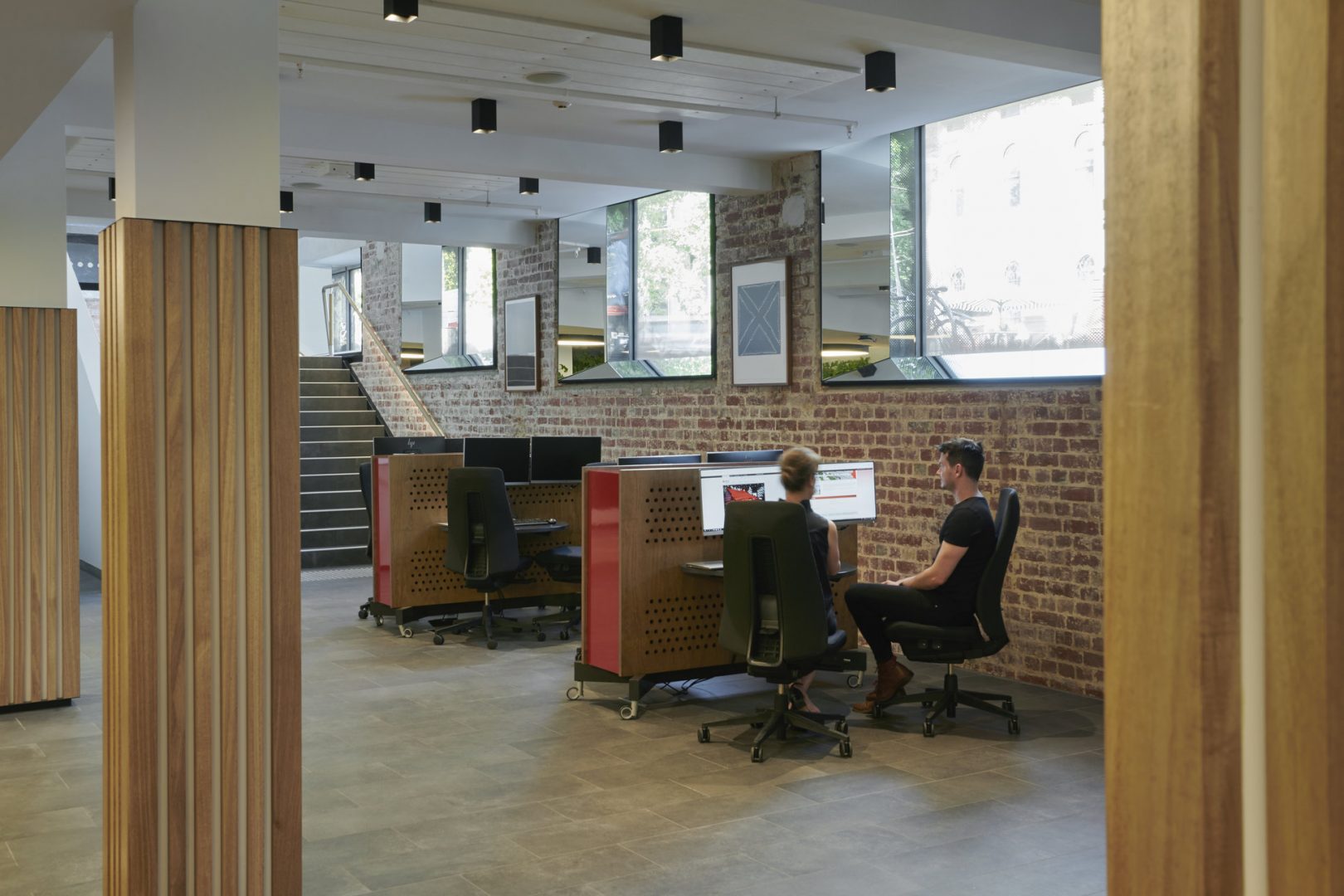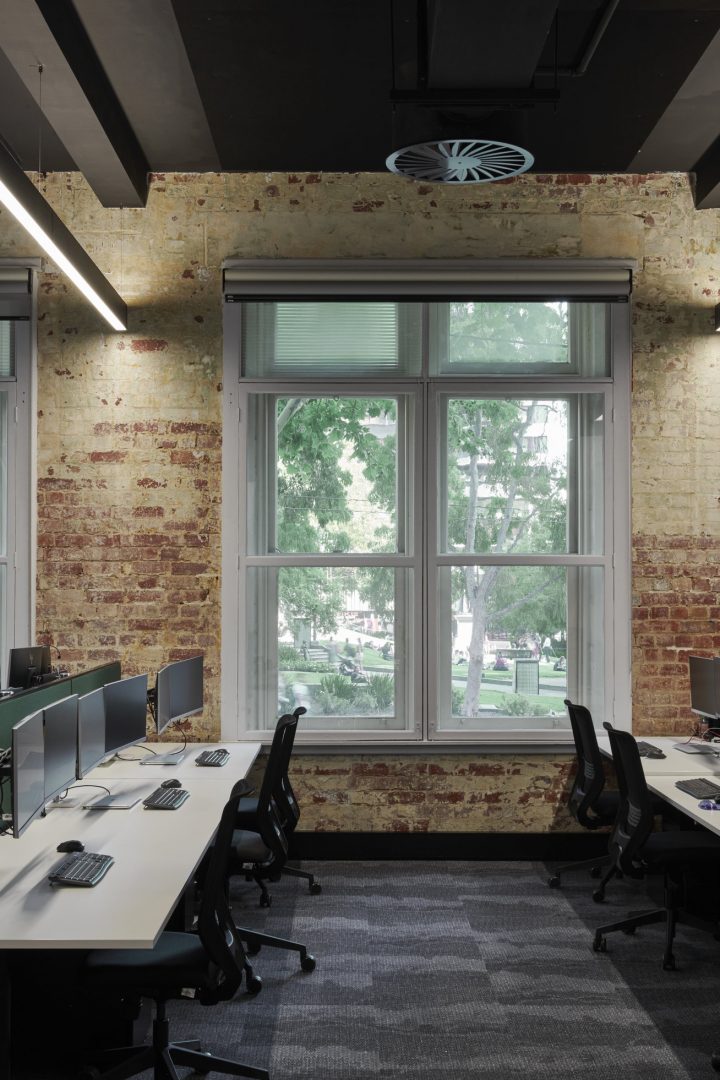 A new digital gateway for Melbourne
RMIT Building 22
'Study at RMIT' is the gateway building to the dispersed RMIT city campus, where prospective local and international students apply to study at the University. It is located on one of the most prominent corners in Melbourne's CBD, across the road from the State Library of Victoria, Melbourne Central Station and the under construction Library Station.
The $7m project is a showcase for RMIT to engage with the public and industry partners and located within the first two floors of the 1912 Singer sewing factory building. The existing fabric of the building was largely disguised and dwp architects and interiors designers sought to peel back the layers of subsequent renovations to expose the beauty of the original building. Layers of plaster were removed to expose the redbrick internally and mirrored window reveals act to draw the activity of the outside in while enhancing the sense of space and light. An inviting entry was created through the seamless flow of pavers from outside in, to a double height void. The entrance is flanked by a full height digital immersive wall allowing RMIT to digitally curate to potential students. The lower level is dedicated to student engagement whilst the upper level provides much needed improved amenity for staff. The theatricality of the new volumes is a great foil for not only the work of RMIT but also a selection of artworks from the University's significant collection – many of which are of aboriginal origin.
Our team worked with RMIT to develop the right strategy to unlock the embedded value of the project to the degree to which the planning & design solution is able to create a highly engaging, iconic, accessible and digital experience for students and visitors.