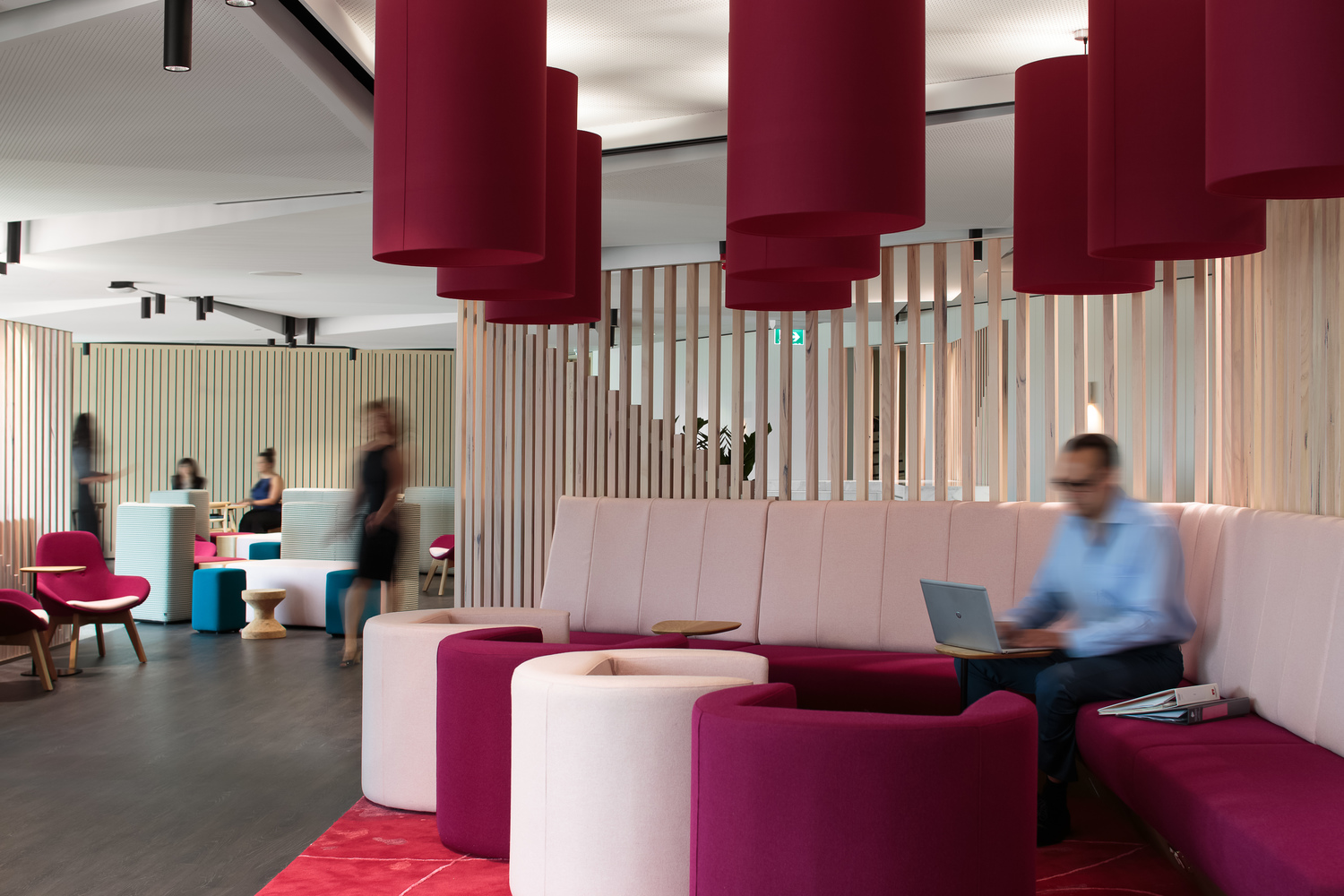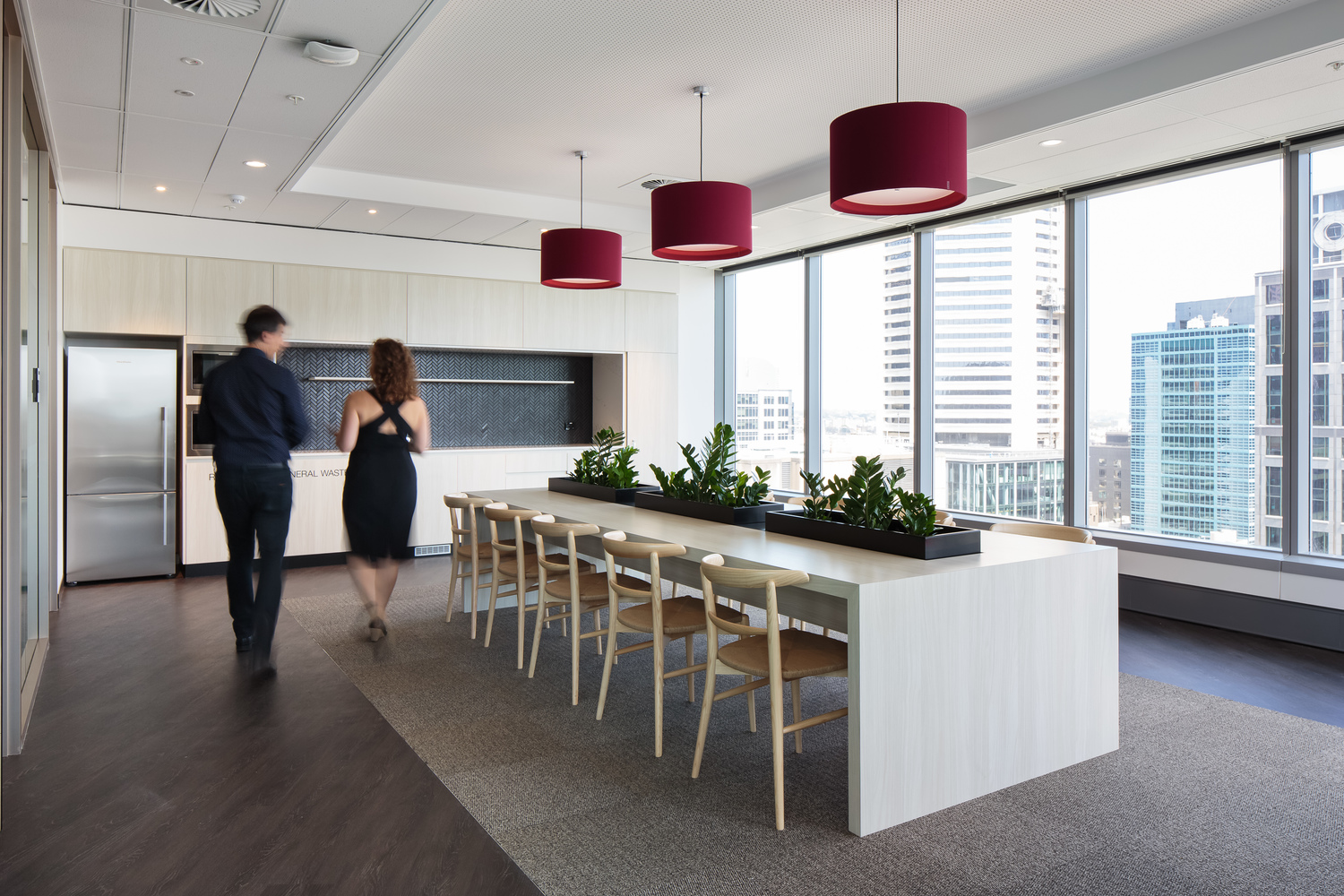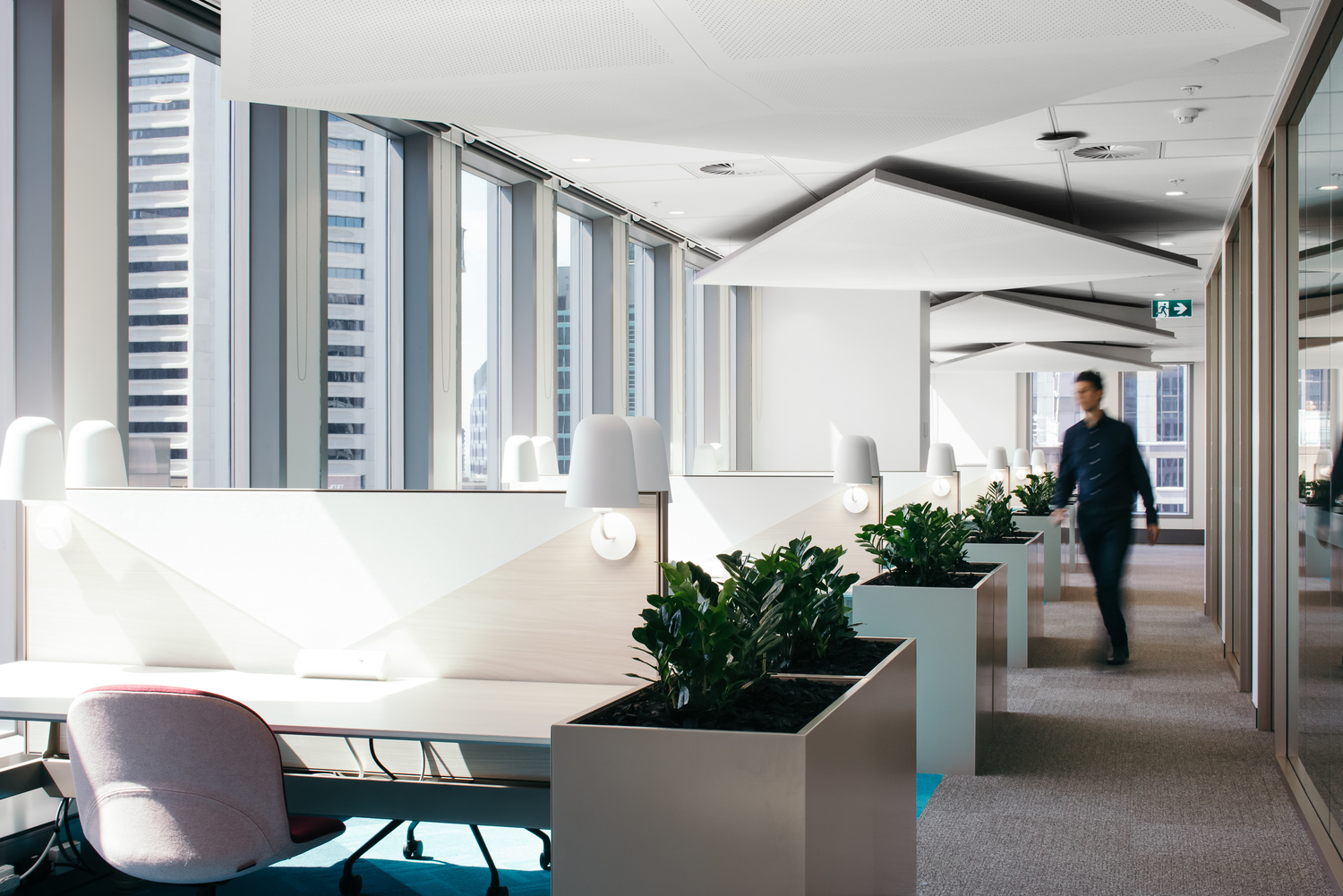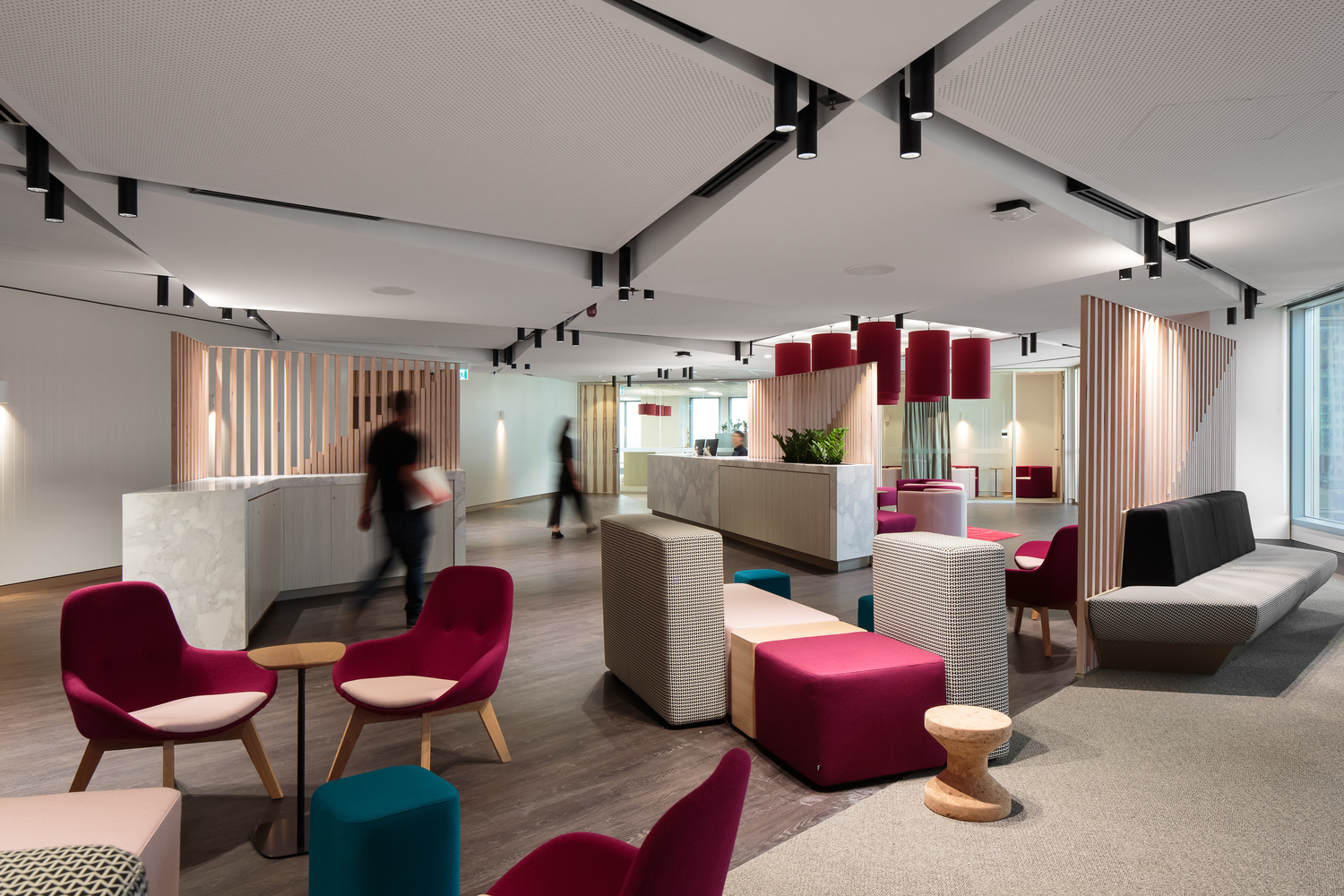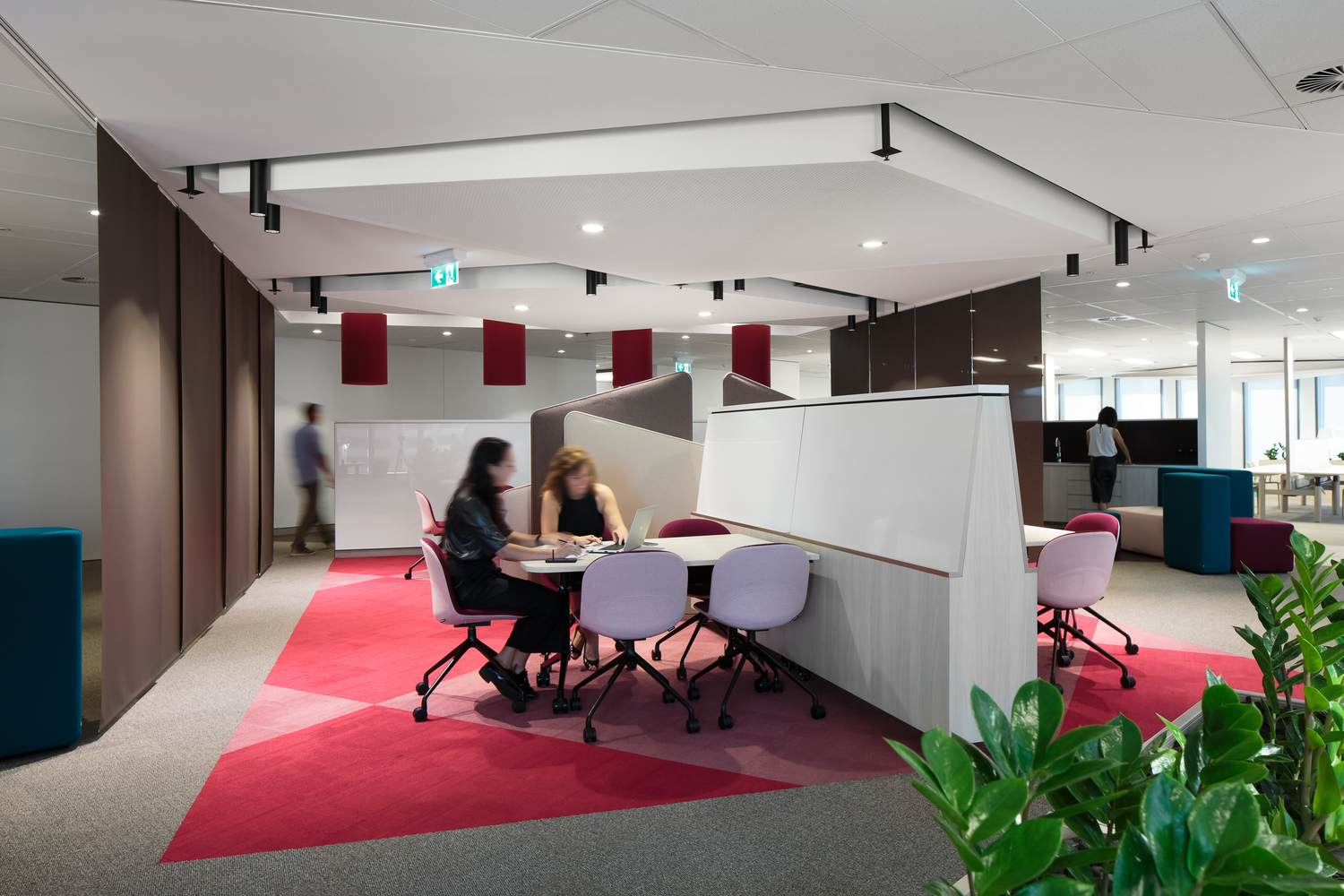 Flexible spaces elevate teaching and learning
Macquarie University Sydney City Campus
The new Macquarie University Sydney City Campus (MUSCC) at Angel Place in Sydney's CBD provides premium teaching facilities for the University's Schools of Finance and Management.
Like many educational facilities, flexibility is a high requirement; the new campus provides flexible spaces across formal and informal teaching and student hub zones. dwp achieved this by colocating various spaces together, providing movable writable surfaces/walls, and selecting flexible furniture throughout.
From the point of arrival through to the teaching spaces, areas are linked through a series of striking ceiling panels and floor treatments. These ceilings are a standout feature, providing a subtle interpretation of Macquarie University through the built form. Diamond shaped panels and lighting are chosen to reflect significant symbols relating to the history of Macquarie University.