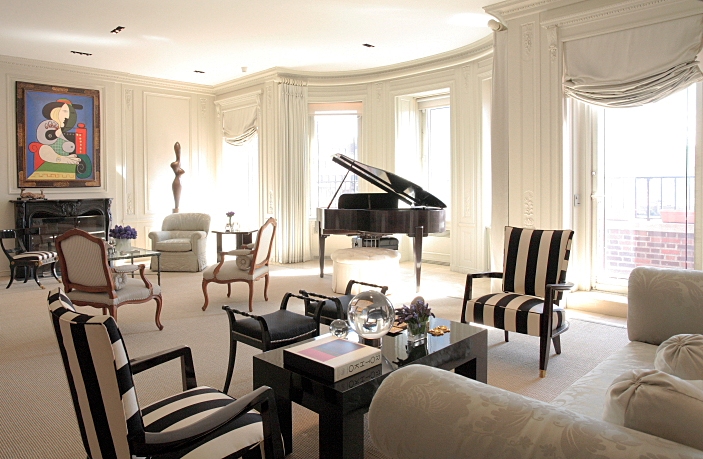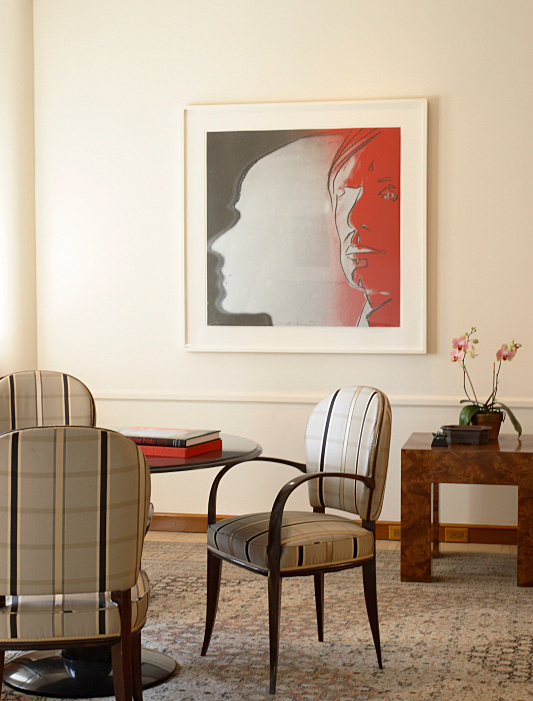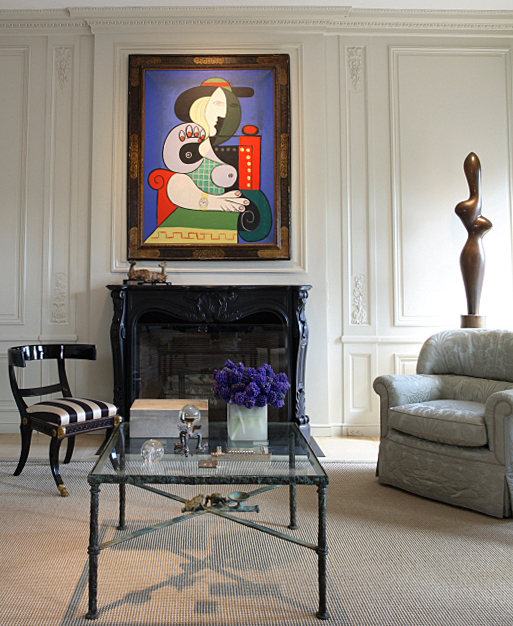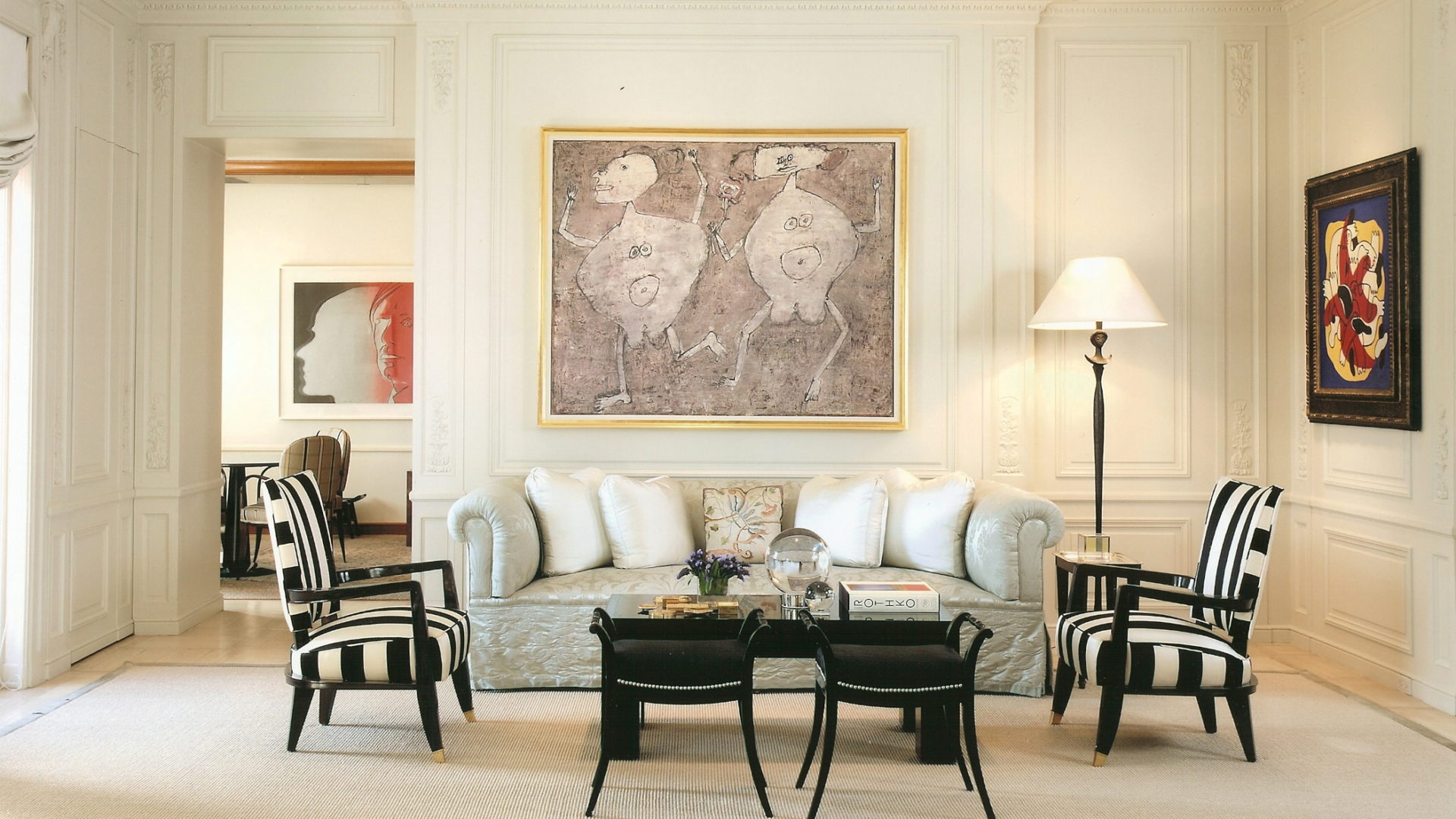 Art history
Park Avenue Apartment, Manhattan by Anne Carson Interiors. New York City
Renovation and redecoration of a full-floor apartment at 720 Park Avenue for an influential art collector and member of the board of trustees at MOMA and Whitney Museums in NYC. Built in 1928 this is one of the most prestigious addresses in Manhattan.
Anne Carson Interiors designed the living room in a neutral soft silvery grey palette so that the important art collection, including work by Picasso and Dubuffet, would be the main focal point in the living room. The selection of the accent furniture and accessories were also of high importance: a Giacometti coffee table, a Gio Ponti end table and a Calder stabile with a Lalanne box.
It was paramount to keep the integrity of the original NeoClassical architectural carved wood panelling from 1928, originally designed by Rosario Candela, intact while making it feel more current.
This apartment was featured in Architectural Digest.