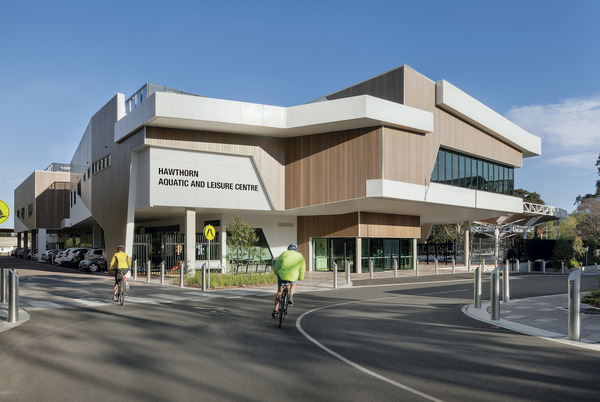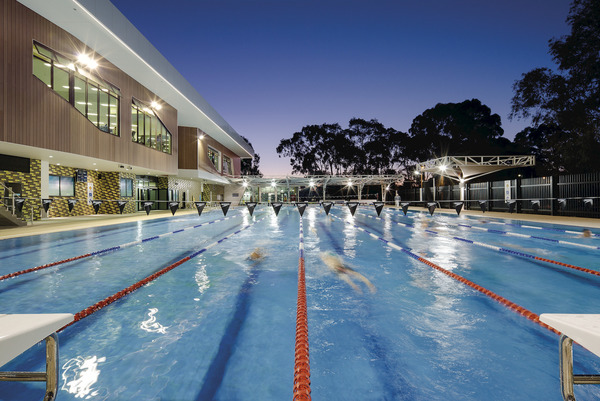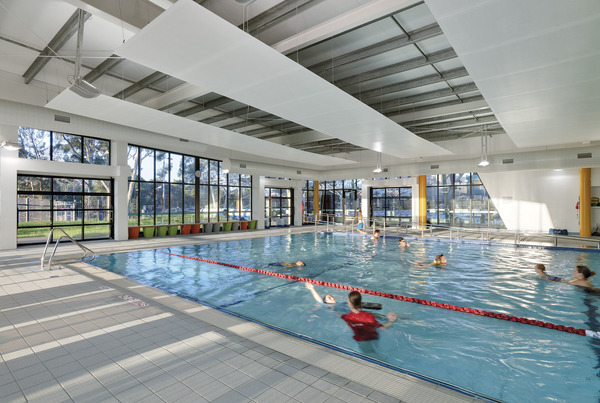 Improved health, cost & energy savings through sustainable initiatives
Hawthorn Aquatic & Leisure Centre
dwp's redevelopment of this popular centre focused on the delivery of sustainable fitness areas and water training facilities; including a gym, an outdoor 50m lap and polo pool, indoor warm water exercise pool and wet facilities. The warm water pool is suitable for rehabilitation, wellness programs and learn-to-swim programs. Health and fitness areas include an 800sqm gymnasium and 500sqm of flexible program space.
Recreational facilities typically use large amounts of energy and water. dwp's design minimises the use of both by insulating the pool shell and incorporating solar panels, high performance glazing, external shading and an integrated rainwater harvesting system. The old, existing pool shell is cleverly reused to house the plant room. Indoor air quality and user health benefit from selective natural ventilation and night purging.
A welcoming cafe and crèche encourage socialising and ensure friendly access for families. Set in a sports park precinct, the materials and architectural form relate strongly to the local context reflecting the centre's status as the precinct gateway.