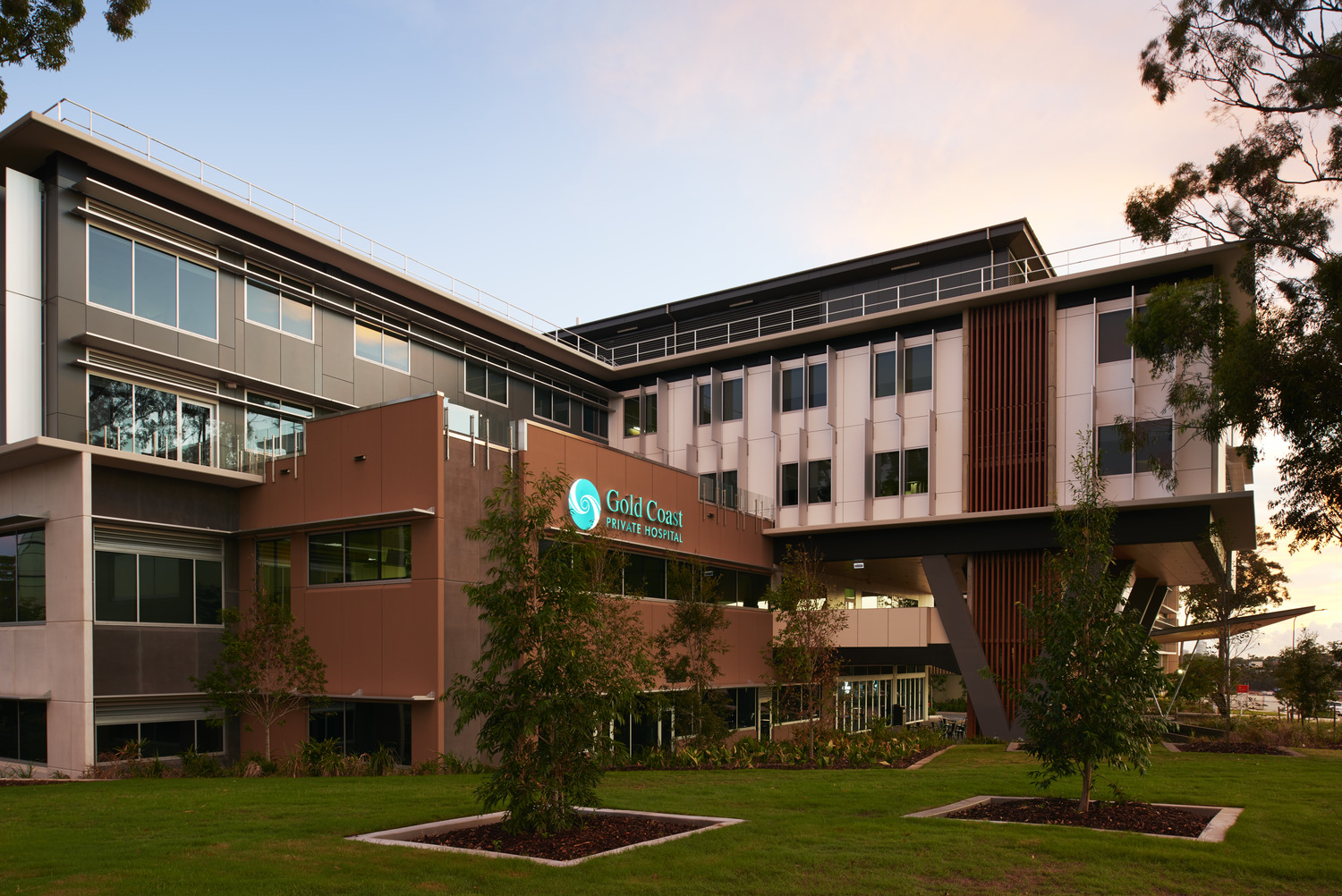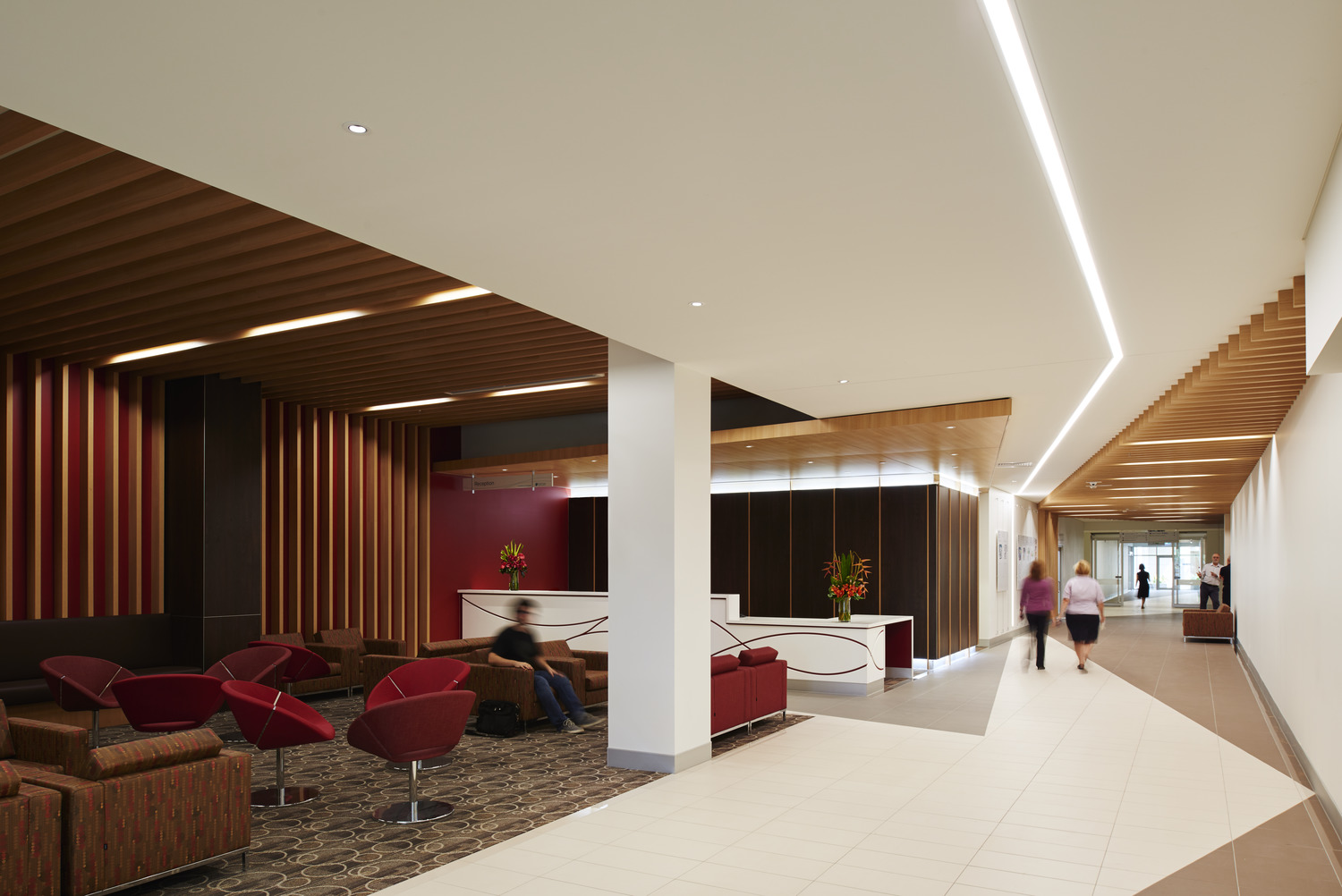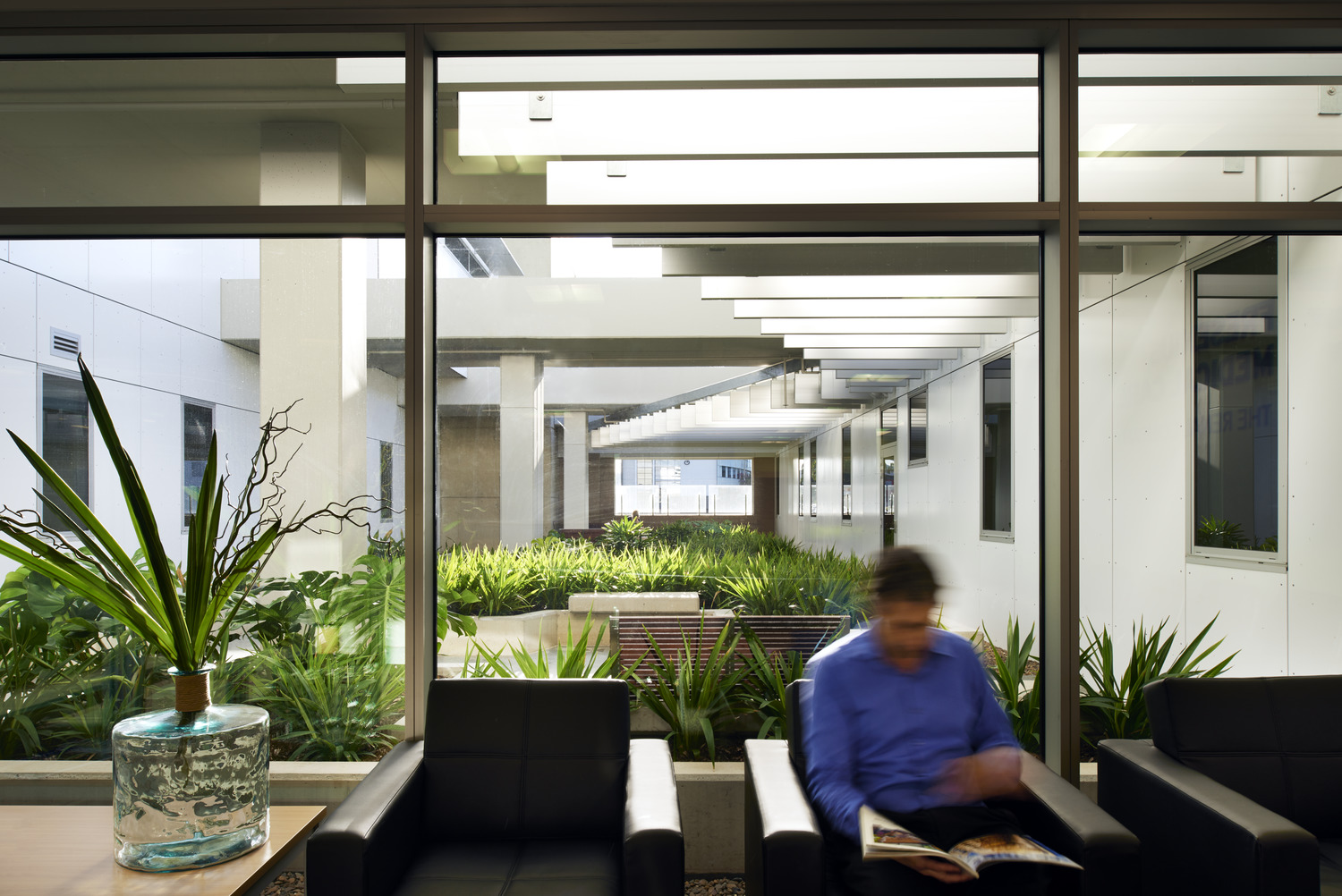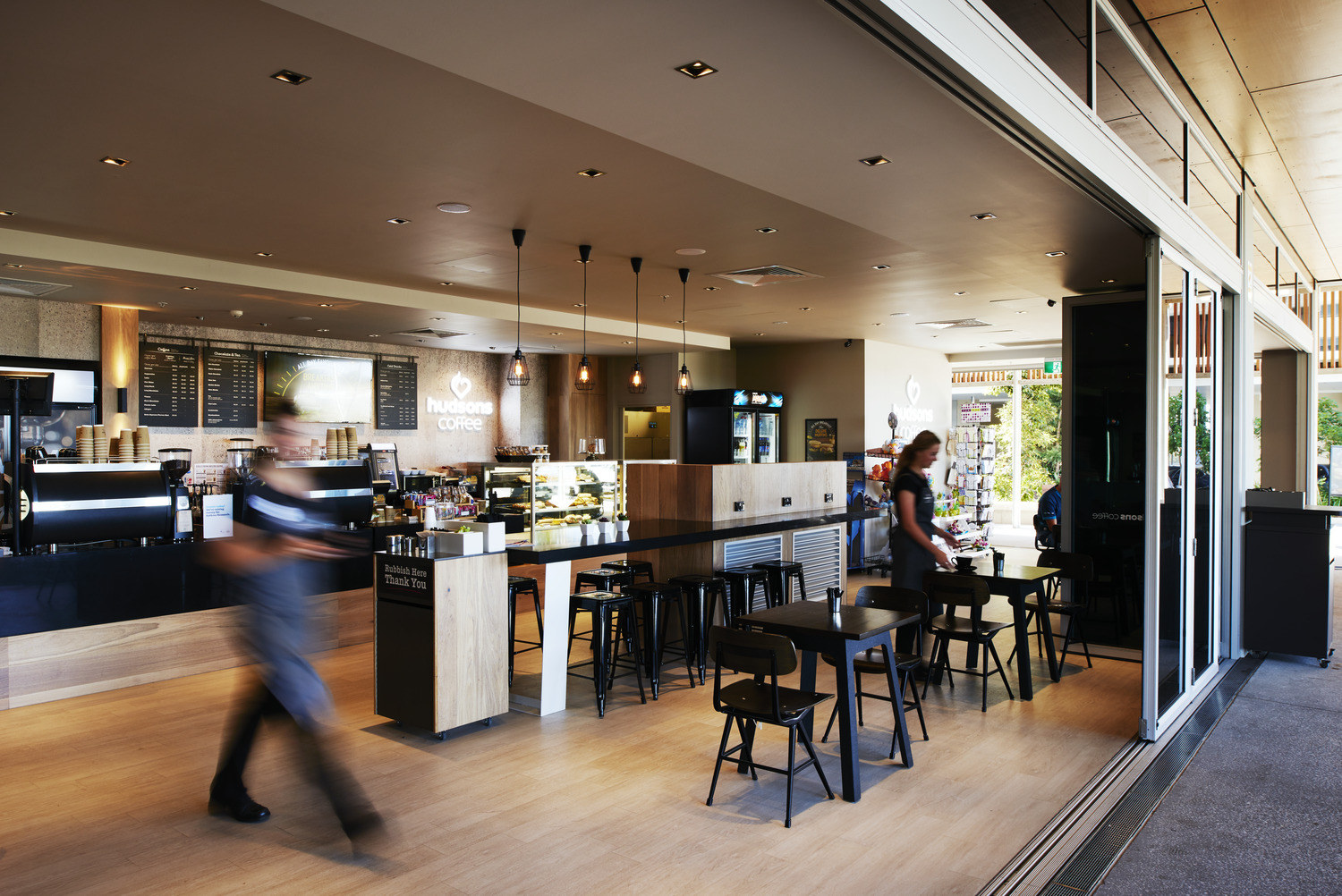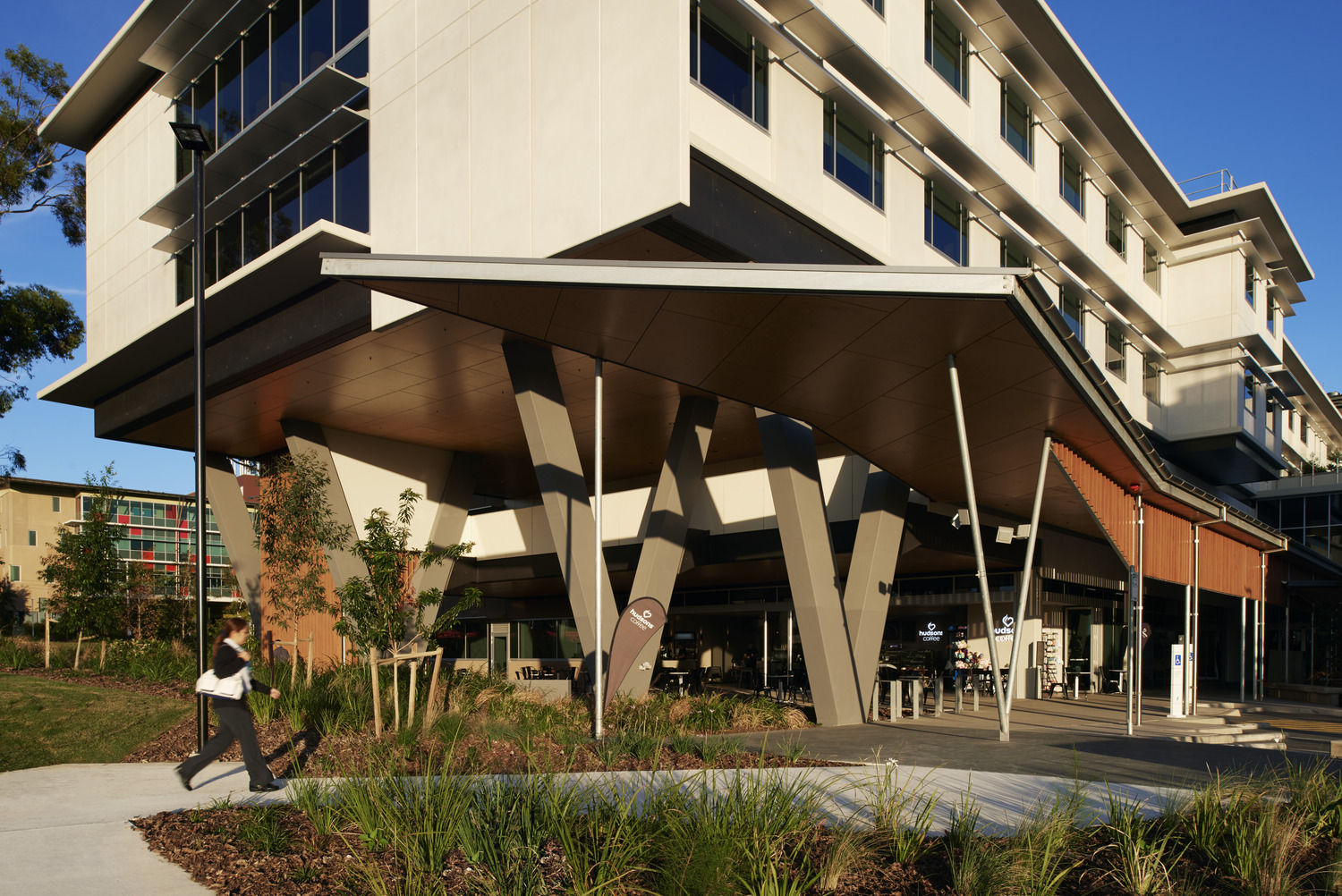 Patient care at the heart of health
Gold Coast Private Hospital
Warm and welcoming aren't two words usually used to describe hospitals. But patients at the Gold Coast Private Hospital enjoy an atmosphere more like a boutique hotel than a healthcare facility.
As a raft of research points to the health benefits of daylight and leafy views, dwp places patient care at the heart of its design. Stress-relieving respite spaces have been carefully crafted to ensure relaxation aids recovery The hospital's clever design can accommodate future expansion as the Gold Coast grows, with further stages of the building simply 'plugged in' to the existing structure.
BIM was used from the outset on this project. Collaborating closely with the contractor and consultant team, models were regularly exchanged and coordinated to a high level of detail which provided the contractor confidence to be able to arrange steel fabrication and façade earlier in the schedule allowing an accelerated construction programme which resulted in delivering the project ahead of schedule and with only 1%variations and the number of RFIs were reduced by approx. 80% to a comparable project.
We were able to use Citrix to allow a team located in 3 geographies to work in the fully integrated model, managed by a full-time model manager.