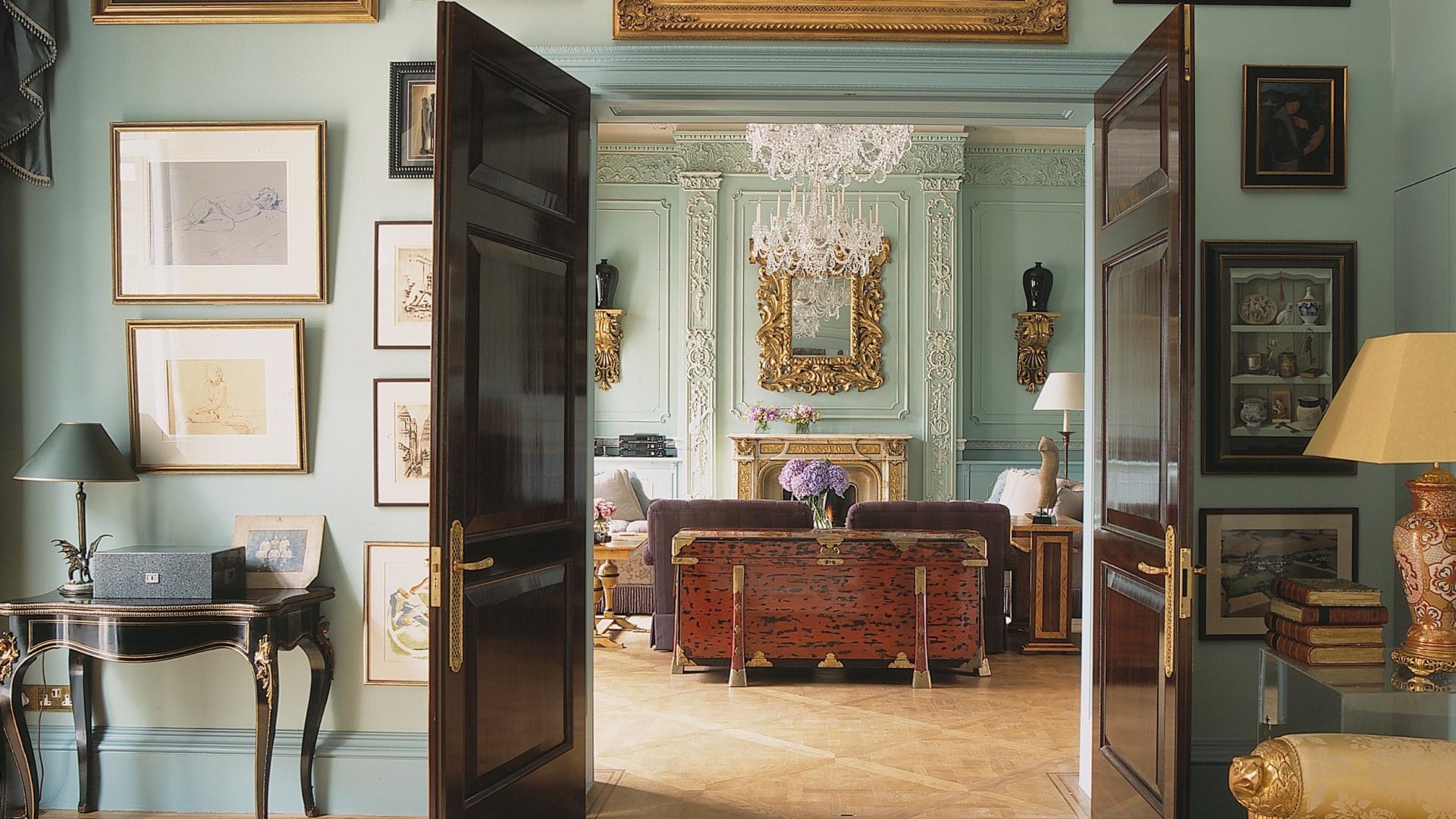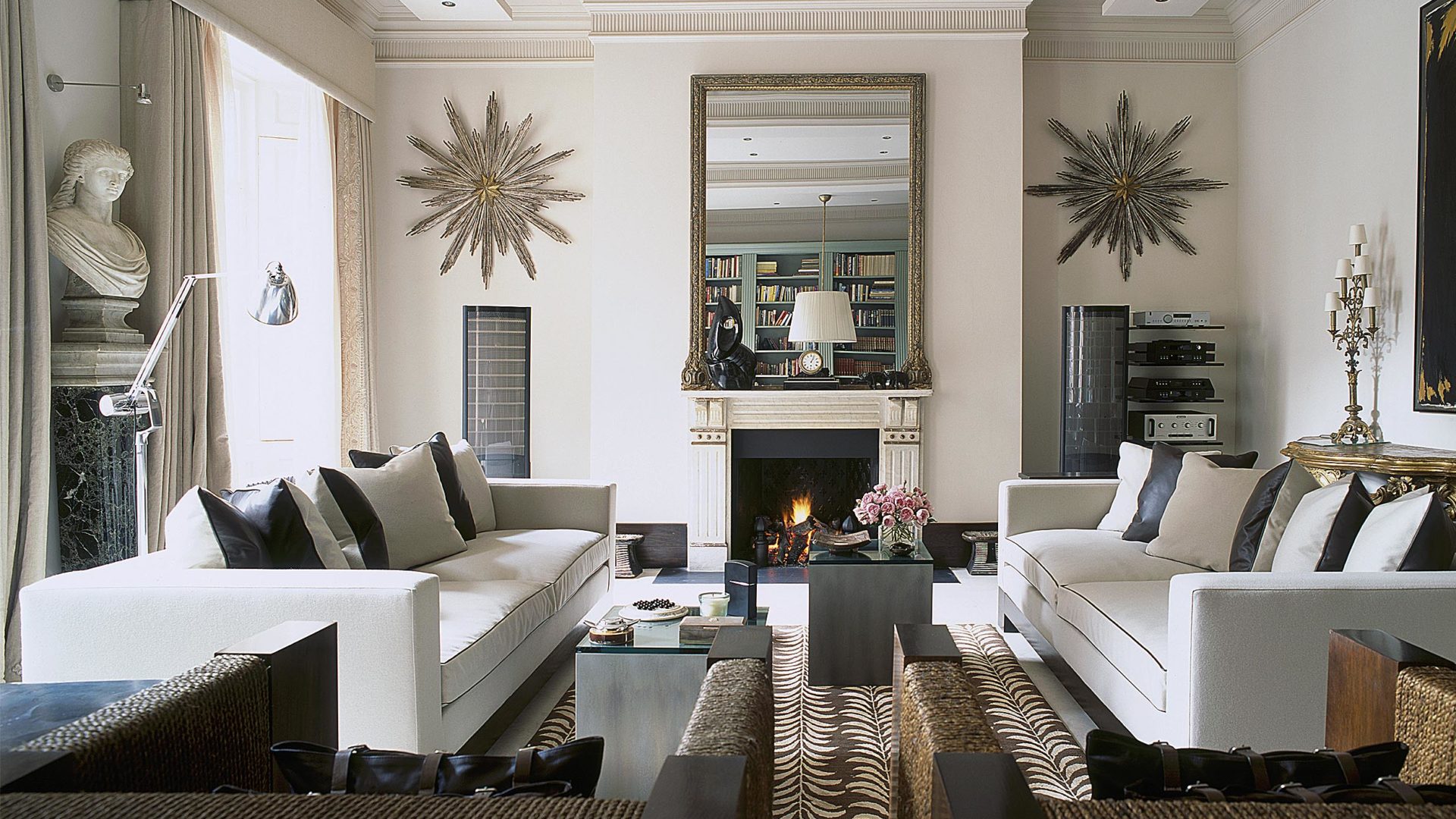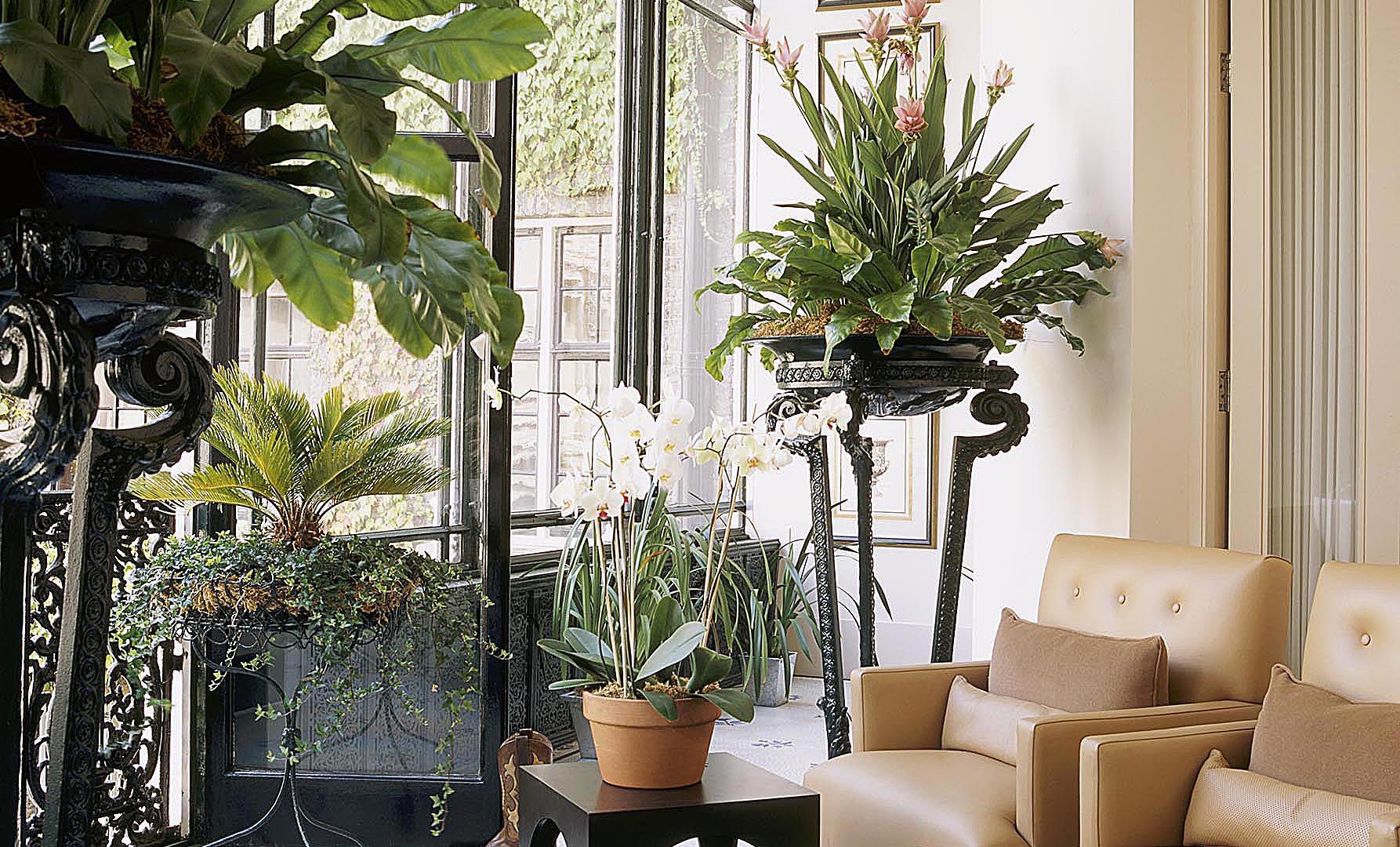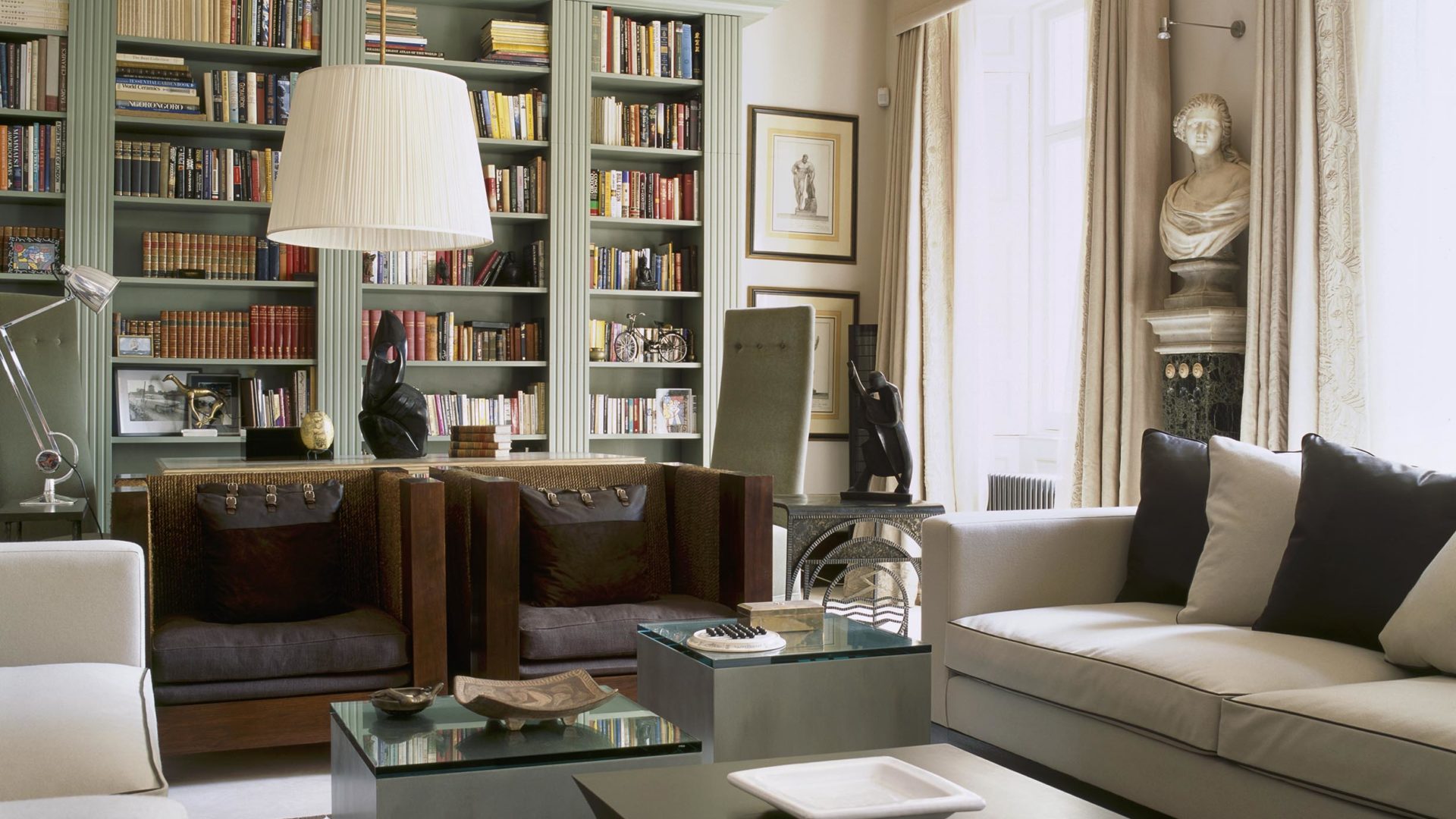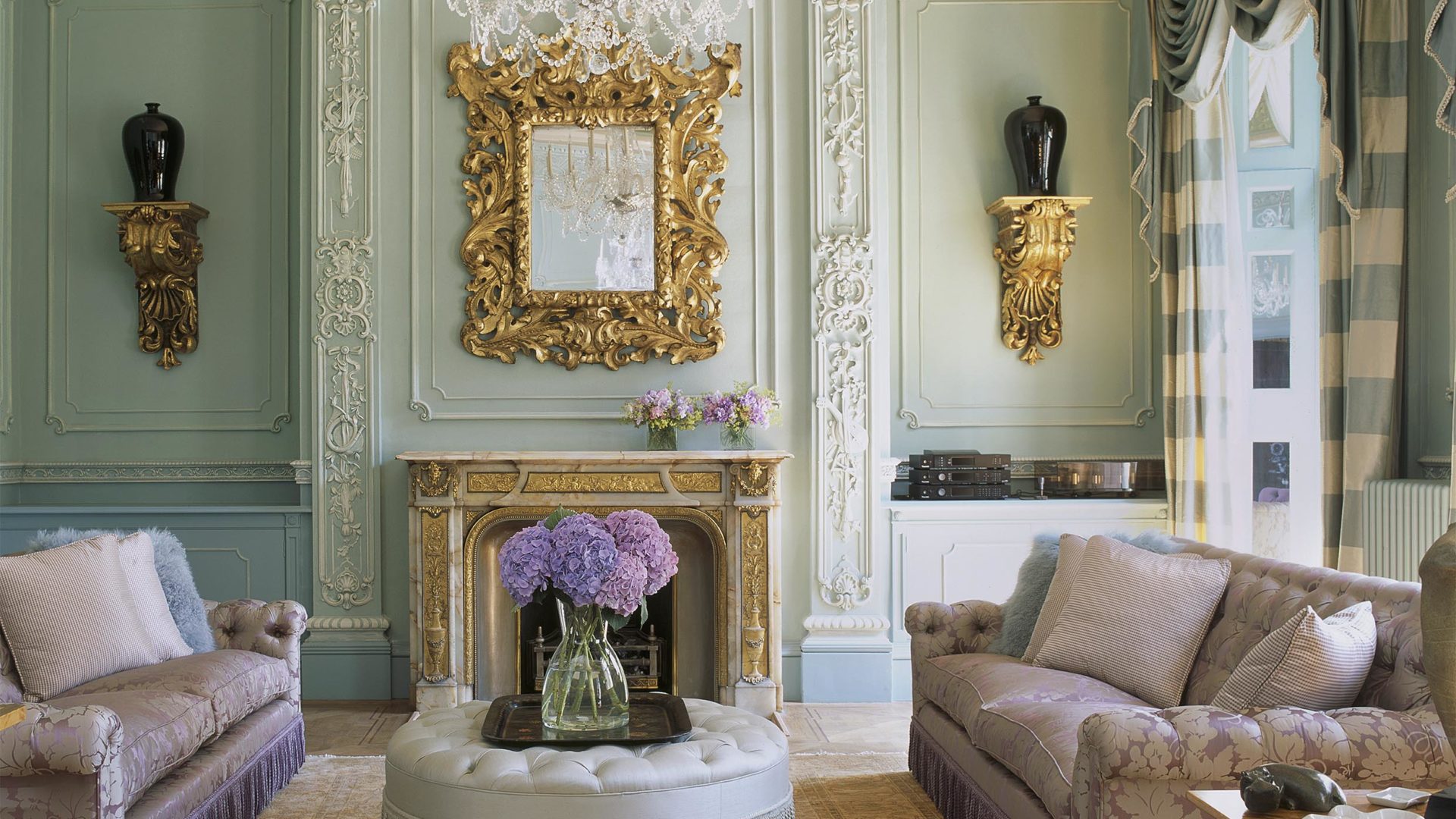 Timeless opulence
Mayfair London
This project shows yet another aspect of the versatility of dwp|michael reeves. Architectural interest was added to the entrance lobby with plaster mouldings to the ceiling and a rich colour palette, inspired by the newly installed limestone floor pavers. dwp|michael reeves armchairs upholstered in a luxurious embroidered linen, add comfort and opulence. Finally a huge antique mirror was hung to visually open up the space. Deeply carved Italian gilded console tables purchased at Sotheby's and an electric candelabra sit beneath a large abstract painting.
Adding scale to the drawing room are carved busts that sit on marble plinths between the windows and a huge silk pleated lampshade on the library table. Huge mahogany double doors open up the dividing wall between the rooms in the 18th century French style salon. Mouldings, window shutters and the Versailles parquet panel floors were added.
A carved, gilded mirror was hung above the original fireplace and dwp|michael reeves upholstered seating in silk with heavy fringe on sofas and ottoman finish the room. A newly added staircase services all floors, faced with heavily figured, antiqued limestone, hand forged steel balustrades and highlighted with gold leaf.